Back To Top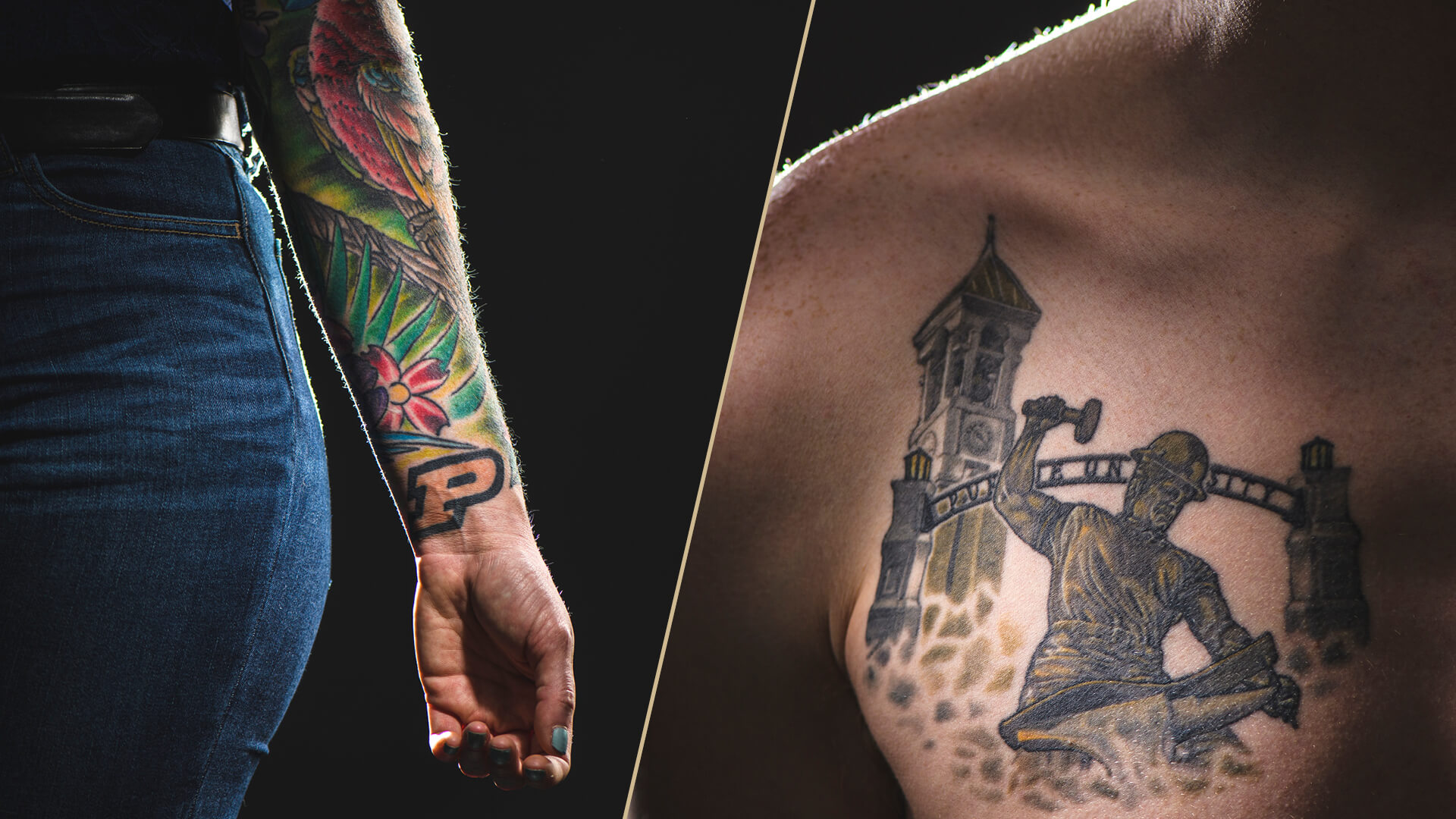 What's more permanent than a tattoo? The answer: Purdue pride.
Tattooing — an artistic technique for marking one's body — has been around for thousands of years. It's a practice that has become increasingly common, creating personal symbols of status, identity, love, religious beliefs and more. The function of tattoos is to make a statement or share part of oneself with the outside world — what defines you, drives you or maybe even inspires you.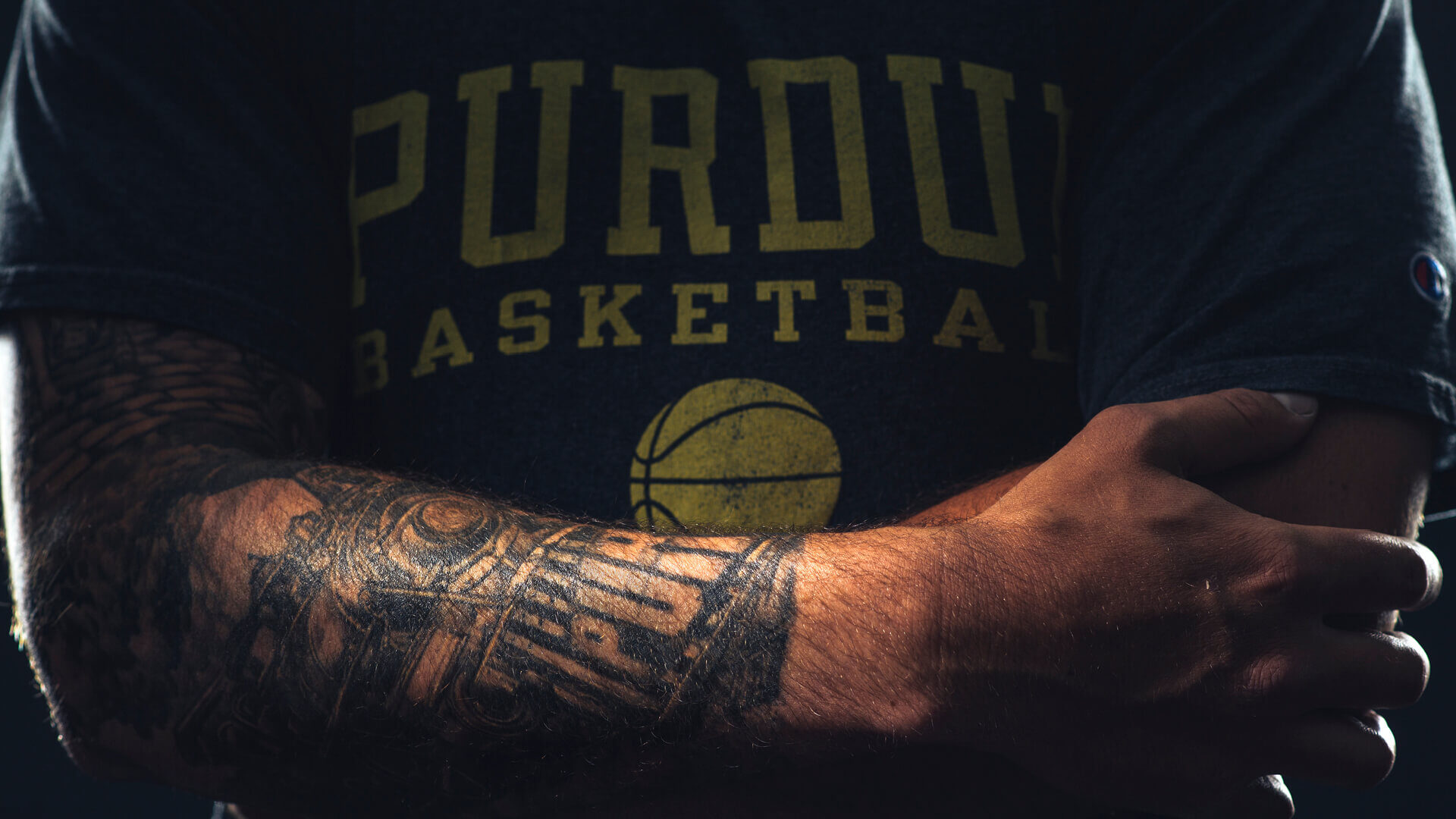 Since its founding in 1869, Purdue University has garnered many students, alumni and fans of the institution they call home. Purdue helped make a permanent impression on these individuals' hearts and souls. Each person's Purdue story is unique, but they usually share one defining factor: Boilermaker pride.
Purdue is for the innovators, the dreamers, the bold and the persistent. Boilermakers can be found worldwide and are happy to say "Boiler Up" to any fellow Boilermaker they see. This is a university where shared Boilermaker stories turn acquaintances into family. And these individual stories of people's shared passions and memories at Purdue only make our pride burn stronger.
Read more about the individuals whose love of Purdue inspired them to permanently adorn their bodies with their own ideas of Purdue pride.
Related Stories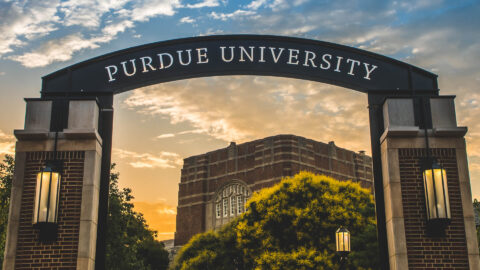 "Ever Grateful, Ever True" couple tattoo
Name: Jacie GrantGraduation year: 2016 Major/area of study: Animal sciences Current career: Senior supply chain analyst for Cargill Meet the Boilermaker couple who share a tattoo tribute to Purdue. A close-up of Jacie's "Ever Grateful" tattoo and her husband's "Ever …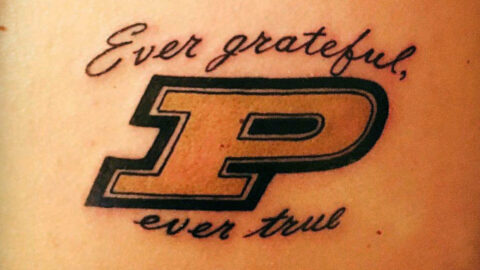 A Purdue tattoo that's a reminder of home
Name: Beth Black Graduation year: Purdue West Lafayette, 2014, and Purdue Fort Wayne, 2019 Major/Area of Study: Elementary education and Master of Business Administration Current career: Multiunit store manager for Follett Higher Education Meet alumna Beth Black, who dedicated a …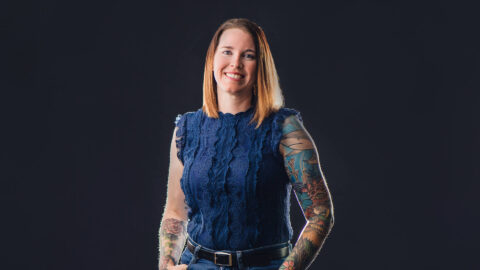 A tattoo sleeve full of Purdue memories
Name: Brittany Blackford Graduation year: Fall 2015 Major/area of study: Wildlife; fisheries and aquatic sciences Current career: Small-business owner and Master of Science student at Mississippi State University studying conservation education Meet Brittany, who has a tattoo sleeve dedicated to …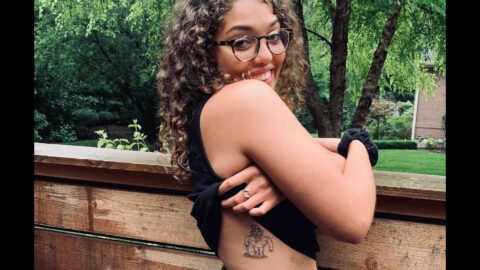 A daring Boilermaker tattoo
Name: Chyna Ferguson Graduation year: 2021 Major/area of study: Mass communication Current career: Digital marketing Meet the woman whose co-worker dared her to get a Purdue tattoo — and who went through with it. An up-close look at Chyna's Purdue …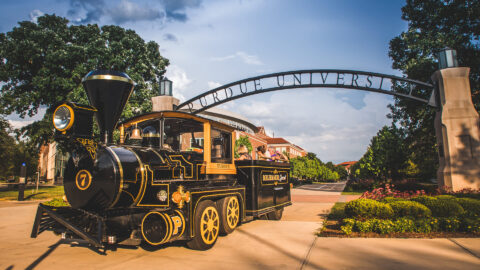 Meet Logan Cassady and his Purdue train tattoo
Name: Logan Cassady Graduation year: 2019 Major/area of study: Mechanical Engineering Technology Current career: Sales engineer for Ryan Fireprotection As the only person in his family with a tattoo, this Boilermaker knew he wanted a Purdue train tattoo to commemorate …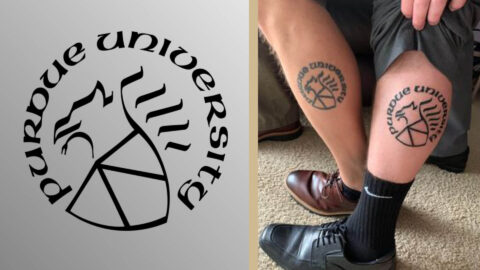 Starting a new Purdue family tattoo tradition
Name: Michael Davis and Isaak DavisGraduation year: 1992 for dad and 2019 for sonMajor/area of study: Law and society (criminology) for dad; hospitality and tourism management for sonCurrent career: Michael is a retired police officer, currently working in the electric …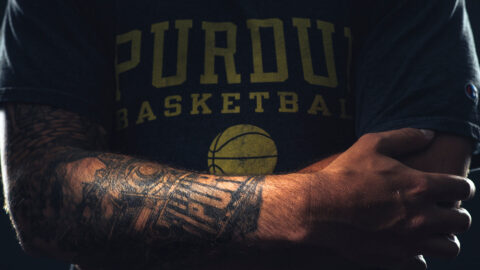 A Boilermaker Special train tattoo
Name: Samuel KornicksGraduation year: 2015Major/area of study: Double major in political science/law and society with a minor in forensics.Current career: Full-time firefighter/EMT for the city of Lebanon, Indiana Meet the firefighter who is on the Boilermaker Special hype train. 1. …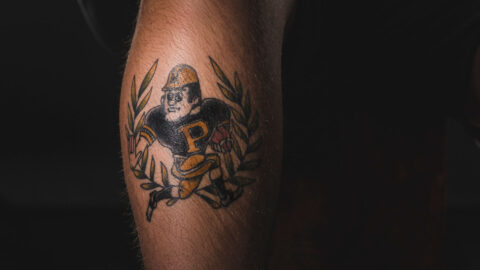 A Purdue Pete vintage tattoo
Name: Gavin Gordon Purdue connection: I'm a huge fan, and so is my family! Current career: I work in the mental health industry at a hospital, and I'm a former case manager. Meet the Purdue football fan with a vintage-inspired Purdue …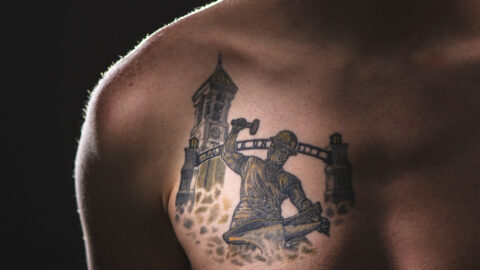 A tattoo that is a monument to Purdue's impact
Name: Nolan SharplessGraduation year: 2021Major/area of study: Computer scienceCurrent career: I am a software engineer. Meet Nolan, whose love for Purdue and its iconic symbols inspired him to permanently mark his body in tribute. 1. Tell us about your Purdue …