Back To Top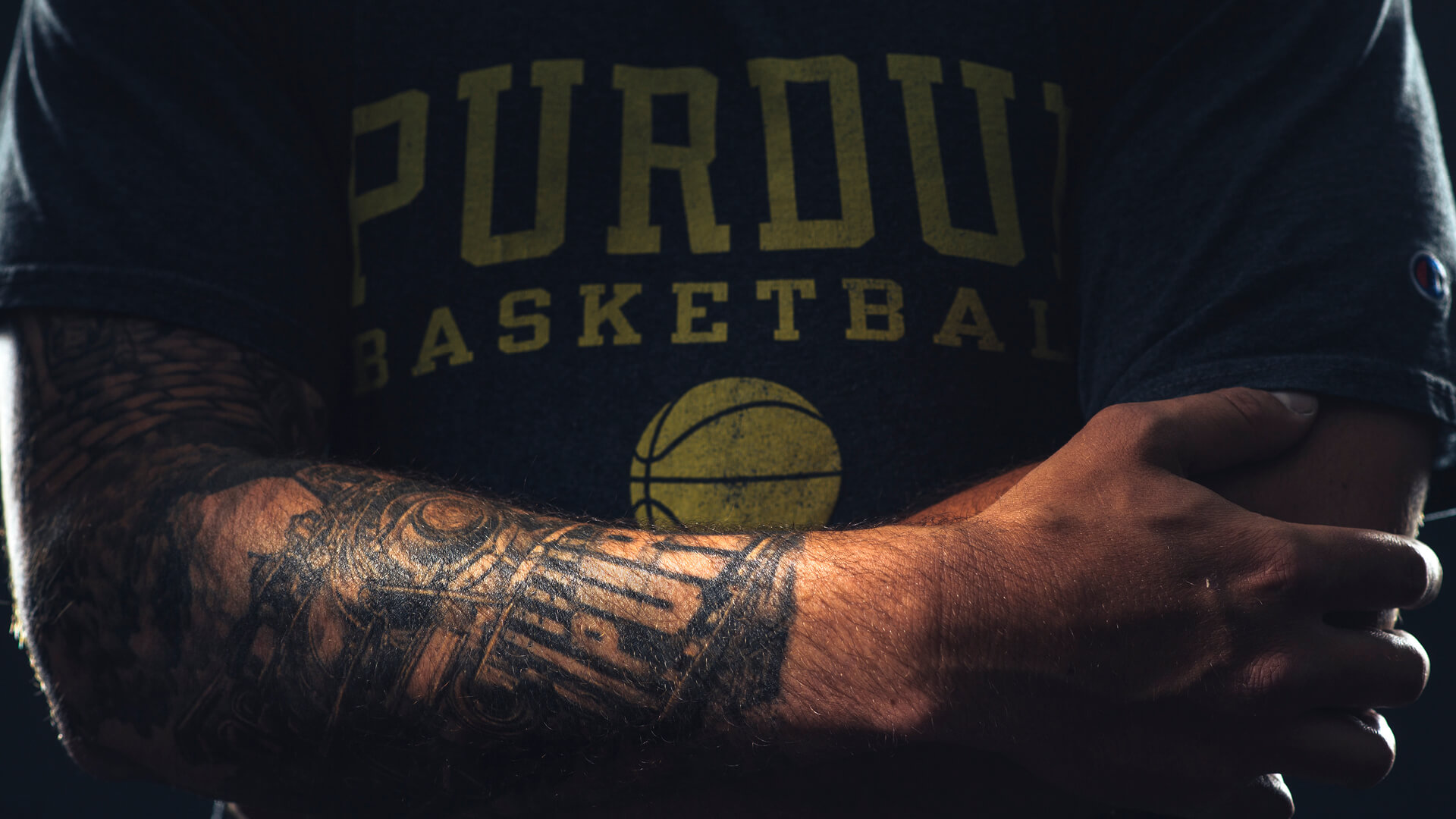 Name: Samuel Kornicks
Graduation year: 2015
Major/area of study: Double major in political science/law and society with a minor in forensics.
Current career: Full-time firefighter/EMT for the city of Lebanon, Indiana
Meet the firefighter who is on the Boilermaker Special hype train.
1. Tell us about your Purdue tattoo.
My tattoo is of a realistic Boilermaker Special. It is located on the outside of my right forearm.
2. When did you get it?
I got my tattoo in 2020.
3. Why a Purdue tattoo?
You know, for a school that breaks my heart during the football season and March Madness tournaments, I am still a die-hard Purdue fan. When I got this tattoo, I wanted something meaningful and something I am proud of, and my first thought was Purdue University.
Every tattoo I have is of something very important in my life. I wanted the Purdue one to be front and center.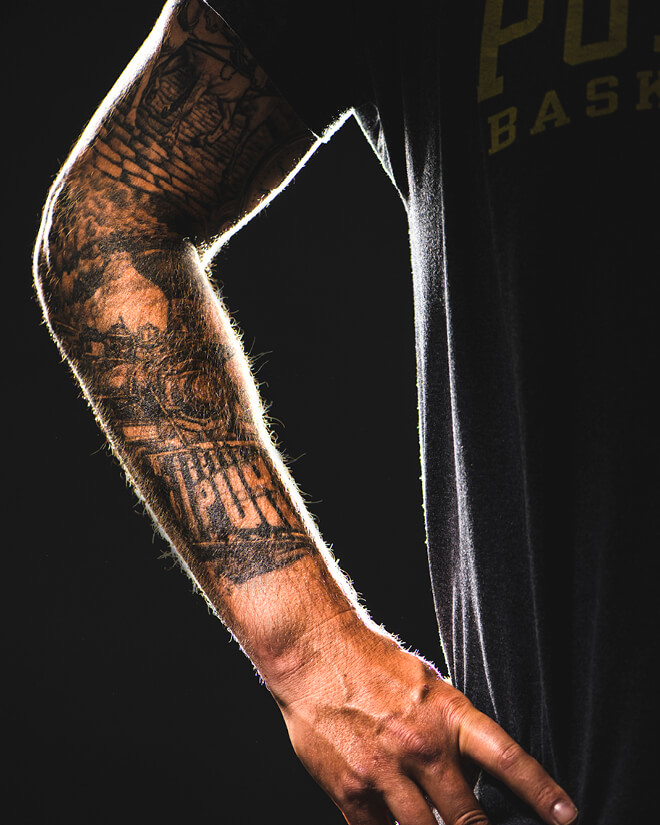 4. What is the meaning/significance of your Purdue tattoo?
I really struggled trying to decide what Purdue tattoo to get; however, I landed on the train because it fit the style of other tattoos I have, which are of a more realistic design.
I would say the memory attached to my tattoo is just how much Purdue has impacted my life in general. My wife and I met while we were at Purdue, and we have started a family together now. I have many great memories with friends at Purdue. They are lifelong friends that I will always stay very close to. I also like living in Indianapolis, which makes it easy to come back and visit for sporting events and, of course, Harry's Chocolate Shop.
I would say the memory attached to my tattoo is just how much Purdue has impacted my life in general.

Samuel Kornicks
BS political science, law and society '15