Back To Top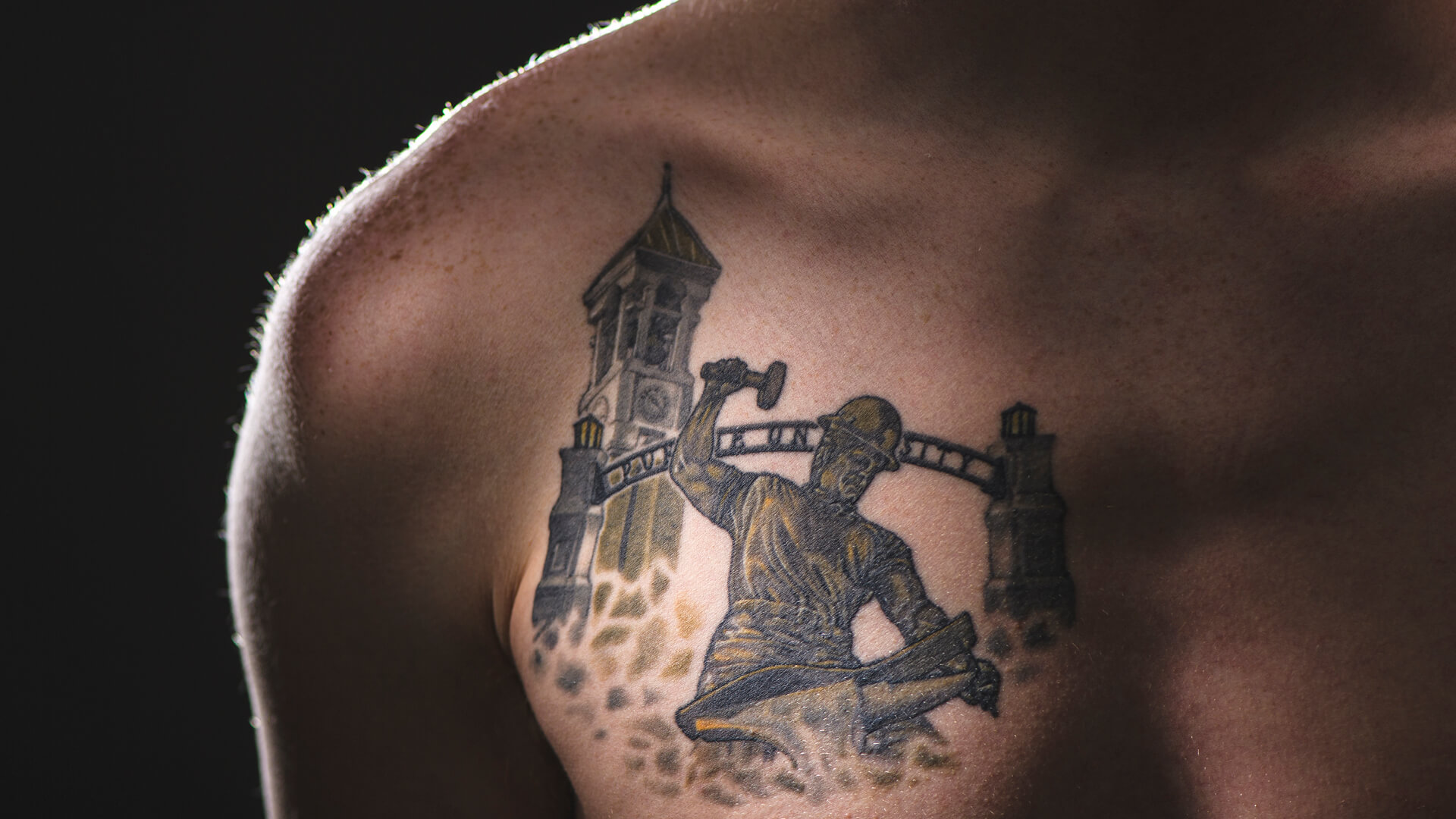 Name: Nolan Sharpless
Graduation year: 2021
Major/area of study: Computer science
Current career: I am a software engineer.
Meet Nolan, whose love for Purdue and its iconic symbols inspired him to permanently mark his body in tribute.
1. Tell us about your Purdue tattoo.
On the right side of my chest, I have a tattoo of the Bell Tower, the arch near the Neil Armstrong Hall of Engineering and the Boilermaker statue outside Ross-Ade Stadium. The statue is in front of the arch with the Purdue Bell Tower behind it all.
2. When did you get it?
November 2020.
3. Why a Purdue tattoo?
I got my Purdue tattoo because Purdue University meant a lot to me long before I was a student and alumnus. From football games as a little kid, to visiting campus in high school, to the family who attended decades before me, Purdue has always been a part of my personal story.
My parents even took me to Drew Brees' games when I was a baby, and I wasn't even born until 1999!
I can't help but feel a mixture of pride and sheer joy anytime I pass one of the three monuments in my tattoo. No matter where I go and who I become, Purdue will always be a part of me.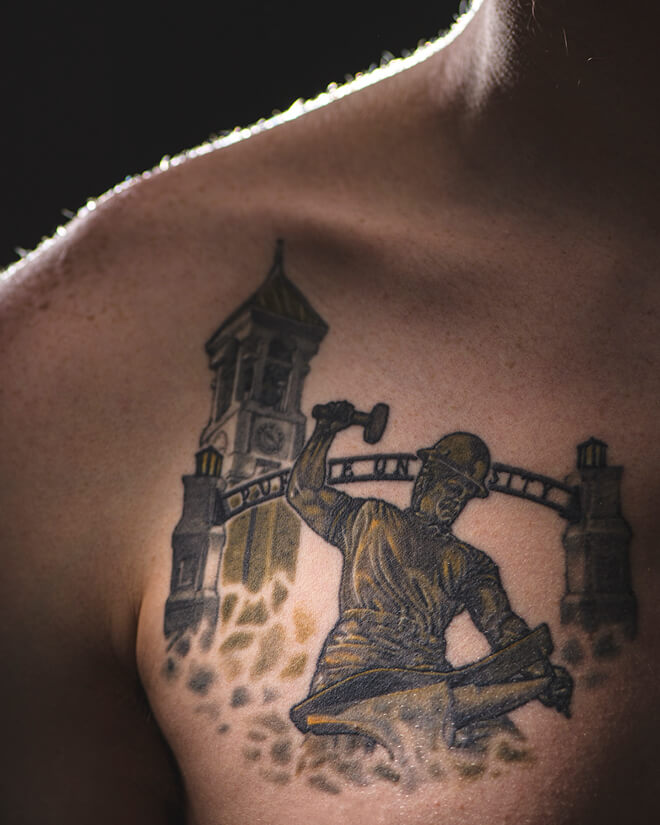 4. What is the meaning/significance of your Purdue tattoo?
The significance of my tattoo is the memories tied to my time at Purdue as a student: late nights with friends in the dorms, sheer elation outside Ross-Ade Stadium after upsetting The Ohio State University, the lifelong relationships I formed here. Seeing the Bell Tower across campus, gazing up at the Boilermaker statue before games and walking under the arch as an alum – these moments have given me so much pride in my life and in my education. These are all things I will take with me forever.
My tattoo is a monument to Purdue's part of my story.
No matter where I go and who I become, Purdue will always be a part of me.

Nolan Sharpless