Back To Top
Name: Gavin Gordon
Purdue connection: I'm a huge fan, and so is my family!
Current career: I work in the mental health industry at a hospital, and I'm a former case manager.
Meet the Purdue football fan with a vintage-inspired Purdue Pete tattoo.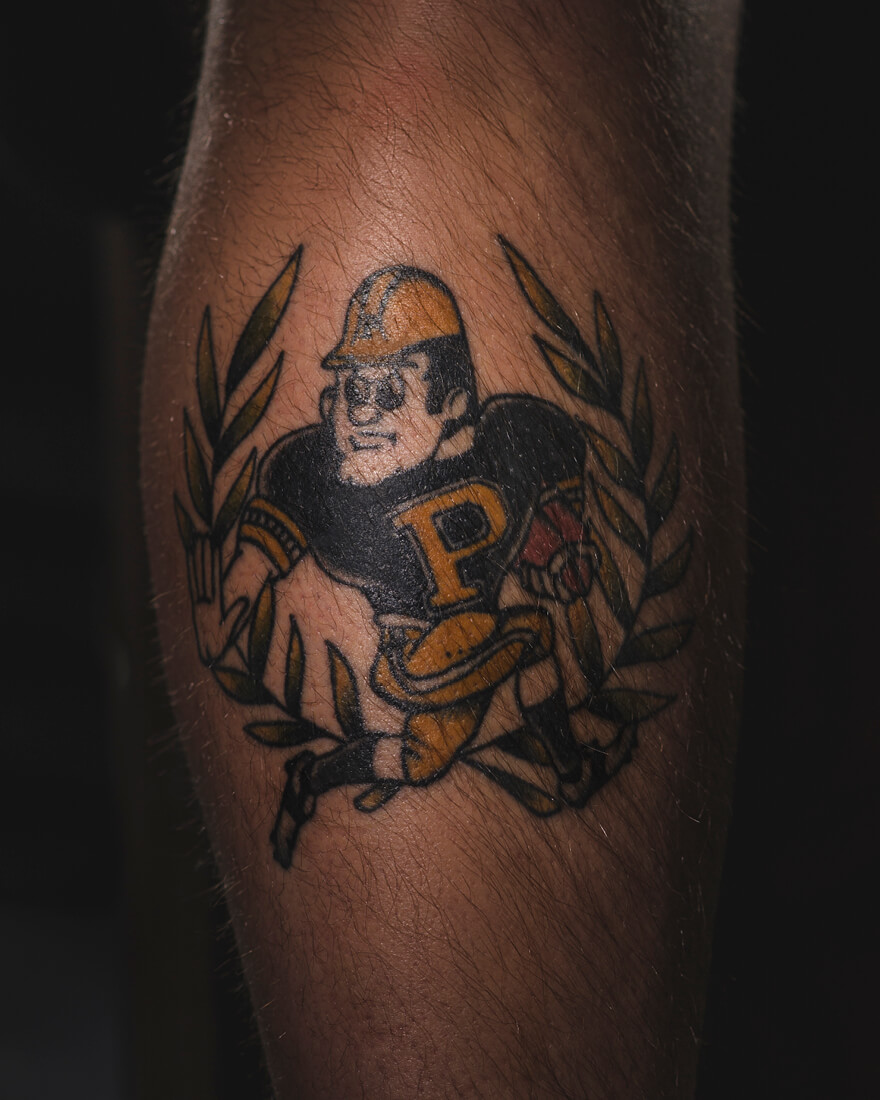 An up-close look at Gavin Gordon's Purdue tattoo. (Purdue University Photo/Rebecca McElhoe)
1. Tell us about your Purdue tattoo.
I got an old-school Purdue Pete holding a football on my right shin.
2. When did you get it?
2019
3. Why a Purdue tattoo?
My dad and I are Purdue football season ticket holders. We are huge fans of Purdue, and game day is something we always look forward to. Purdue football is a bonding experience for us.
4. What is the meaning/significance of your Purdue tattoo?
I'm a big Purdue football collector, and I have a love for '90s vintage. That is why I combined both of my passions into my tattoo. The Purdue Pete I chose is a logo that was used mostly in the '90s.
My dad and I are big fans, and we both have Pete tattoos. Our tattoos show off our Purdue pride, and it's been a great conversation starter with fellow Purdue fans when they spot the tattoo. It puts a smile on people's faces and brings people happiness. Most of my tattoos are tributes to important people who have passed away in my life, but I wanted something fun, and that's what I got with my Pete tattoo.