Back To Top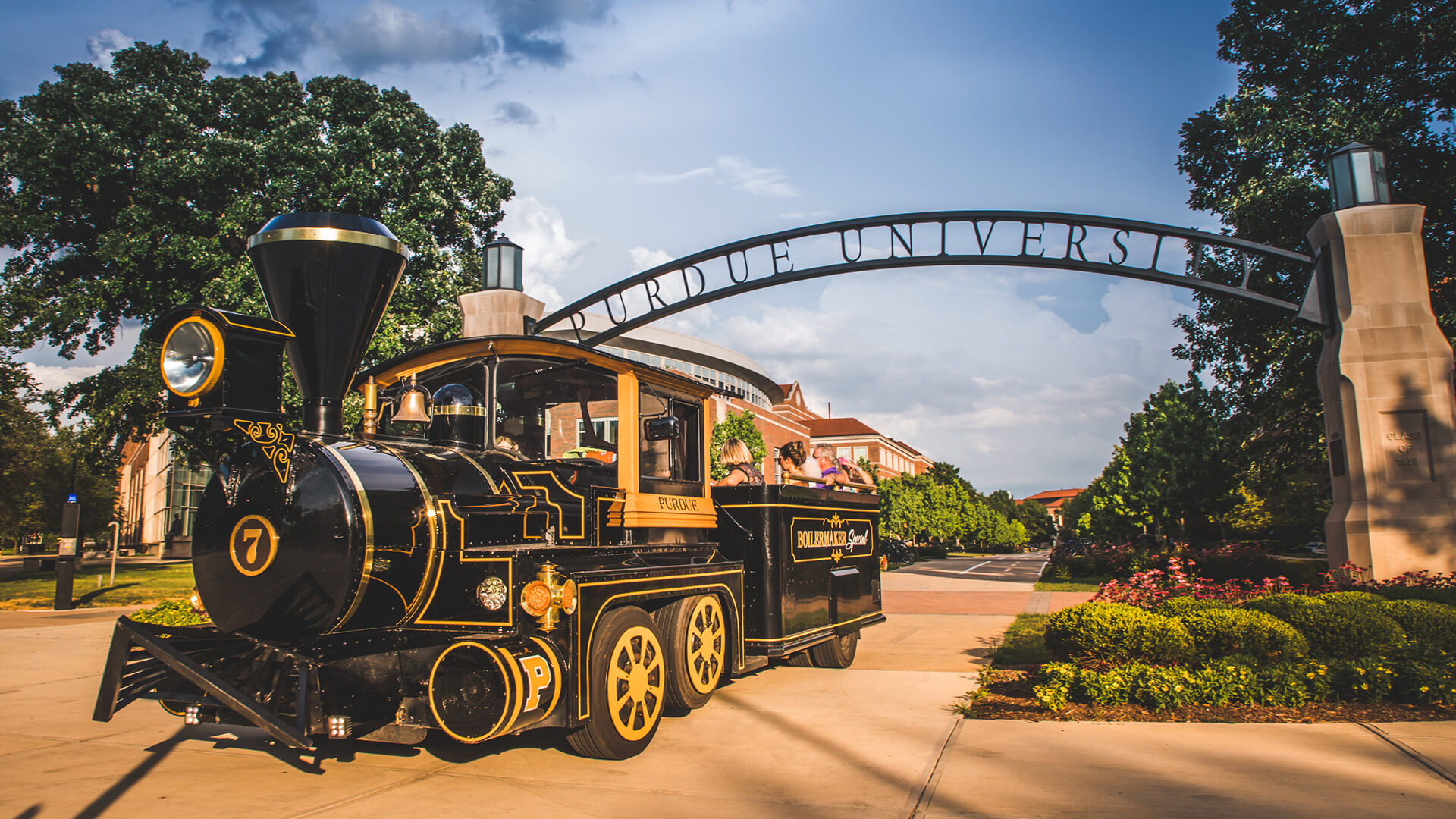 Name: Logan Cassady
Graduation year: 2019
Major/area of study: Mechanical Engineering Technology
Current career: Sales engineer for Ryan Fireprotection
As the only person in his family with a tattoo, this Boilermaker knew he wanted a Purdue train tattoo to commemorate his time on campus.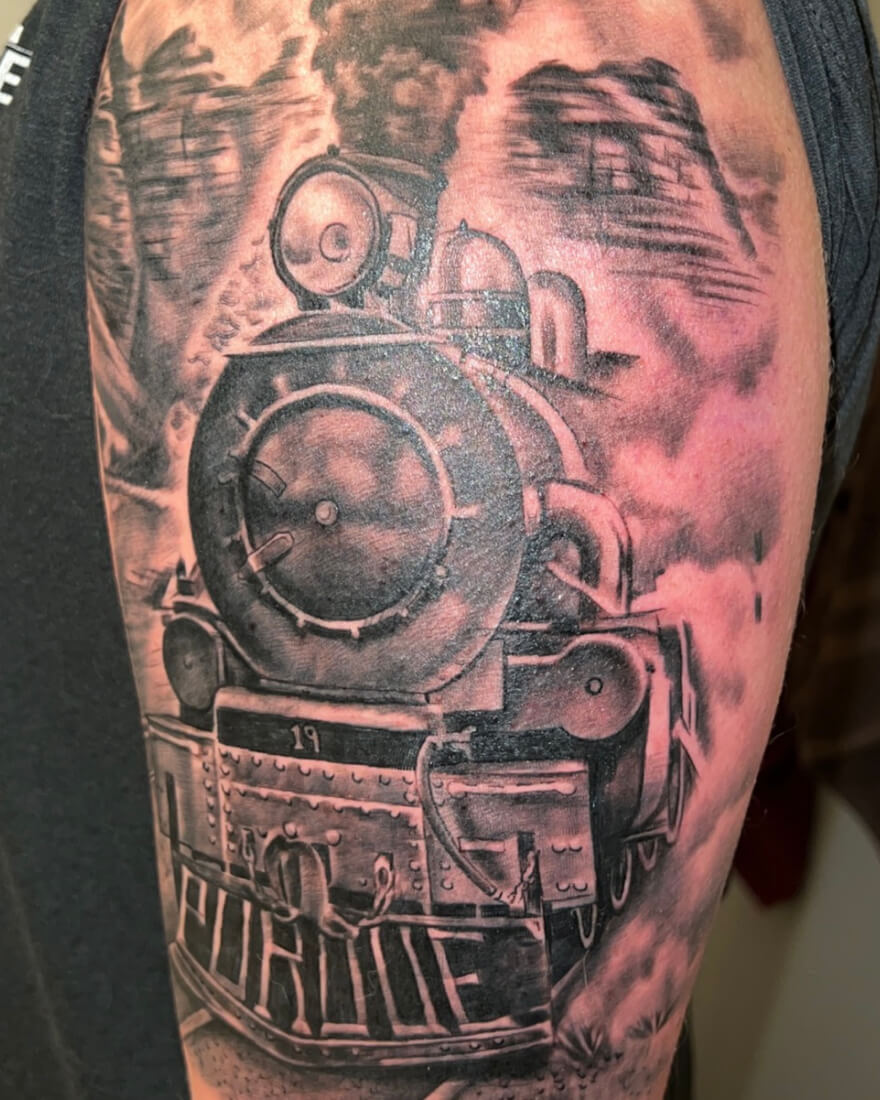 Logan Cassady's train tattoo on his arm that spells PURDUE in the cowcatcher. (Photo provided by Logan Cassady) 
1. Tell us about your Purdue tattoo.
My Purdue-themed tattoo is on my upper left shoulder. The tattoo I got is of the Boilermaker Special train with PURDUE spelled out in the cowcatcher. It was a similar idea to the iconic Purdue train logo.
2. When did you get it?
January of 2022 — and it is my first and only tattoo that I have!
3. Why a Purdue tattoo?
Growing up in Lafayette, I was a huge fan of Purdue. I knew Purdue was the only university I wanted to attend, and I eventually became a Purdue alumnus in 2019.
My time at Purdue was amazing! I met my now fiancé and made many friends that will last a lifetime, along with getting my degree in mechanical engineering technology, which has led to an incredible start of my professional career.
I have always been a huge fan of Purdue basketball and football. Getting this tattoo, for me, was my way of showing my love for Purdue, and my time there will now always be a permanent part of me.
4. What is the meaning/significance of your Purdue tattoo?
The tattoo I got is a realistic version of the Purdue train logo. I love the look of the train logo, but I knew I wanted something much more detailed on my arm. The final design was based heavily on that logo, plus the addition of mountains in the background.
I put a lot of time and thought into getting this tattoo, as it was my first one, and I'm the first person in my family to get a tattoo. Once I got the design idea in my head, I knew it was something I had to do. After spending months on the waiting list for my preferred artist, I was able to knock it out in one session. We debated breaking it up into multiple days, but I powered through, and it looks amazing!