Back To Top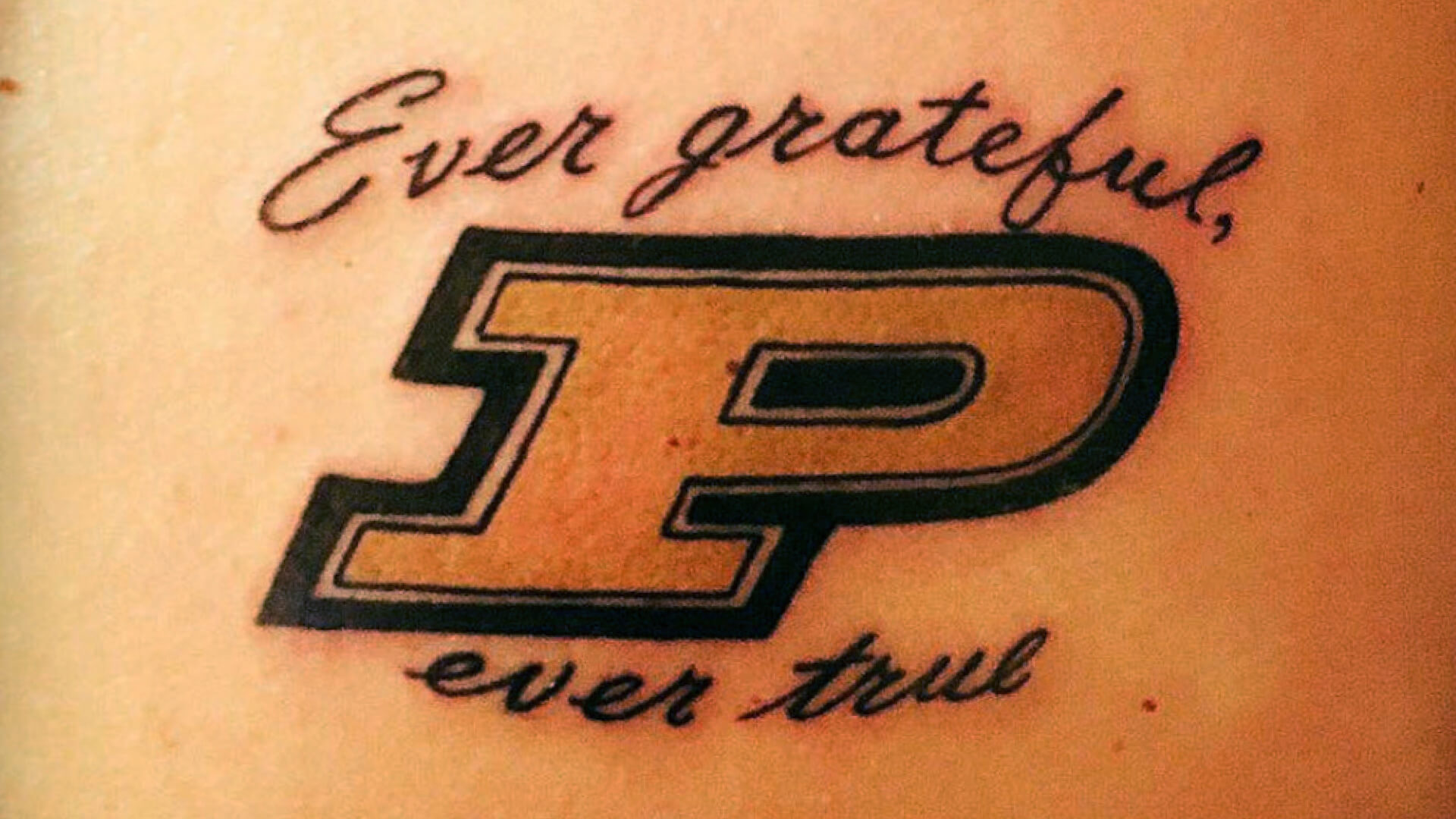 Name: Beth Black
Graduation year: Purdue West Lafayette, 2014, and Purdue Fort Wayne, 2019
Major/Area of Study: Elementary education and Master of Business Administration
Current career: Multiunit store manager for Follett Higher Education
Meet alumna Beth Black, who dedicated a tattoo to her alma mater and home away from home.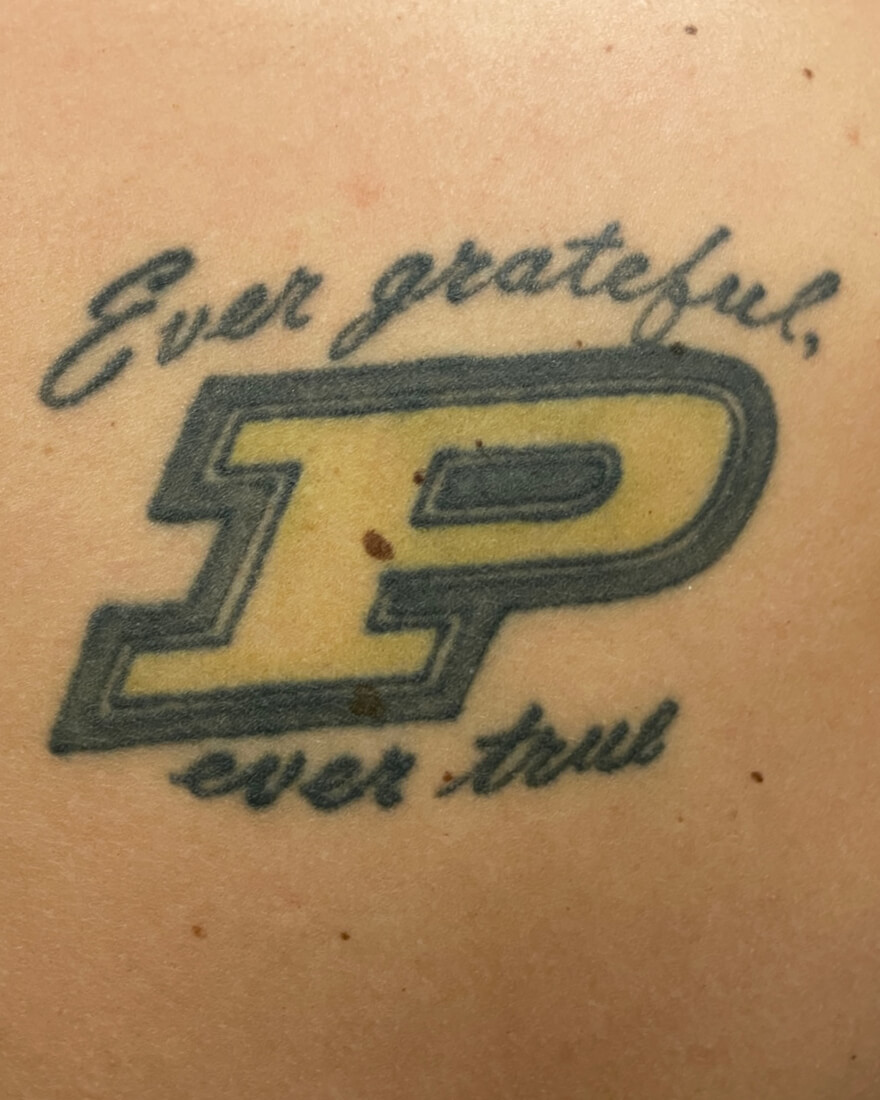 Beth Black's Purdue tattoo shows off her pride for the university. (Photo provided by Beth Black)
1. Tell us about your Purdue tattoo.
My Purdue tattoo is of the famous Motion P with "Ever Grateful, Ever True" circling around it. It is located on my right shoulder blade.
2. When did you get it?
I got my tattoo in 2015.
3. Why a Purdue tattoo?
Because for me, Purdue became my home.
4. What is the meaning/significance of your Purdue tattoo?
The words have so much meaning because Purdue provided me with so much meaning. I know that I will forever be grateful to this university. Growing up, I was a Purdue fan, and it was always my dream to attend Purdue. When my family and I would come down to visit for basketball and football games, I always told my parents that I was going to graduate from here when I was older. Purdue was the college that I set my sights on attending, and even though I took a little longer to get to Purdue, I made it.
I got my Purdue tattoo because when I was a sophomore, my parents divorced, and home no longer felt like home to me. However, being at Purdue and feeling the community around me provided me with a new sense and meaning of home.
It was the place where I felt safe and life wasn't so crazy. It provided me with everlasting friendships and memories, and it's a place I love to come back to. It provided me with a place where I could forget about the hardships that were going on at home.
I am forever grateful to Purdue for providing that feeling of home, and I am proud to call myself a Boilermaker through and through.
Purdue provided me with a new sense and meaning of home.

Beth Black
BS elementary education '14, MBA '19