Back To Top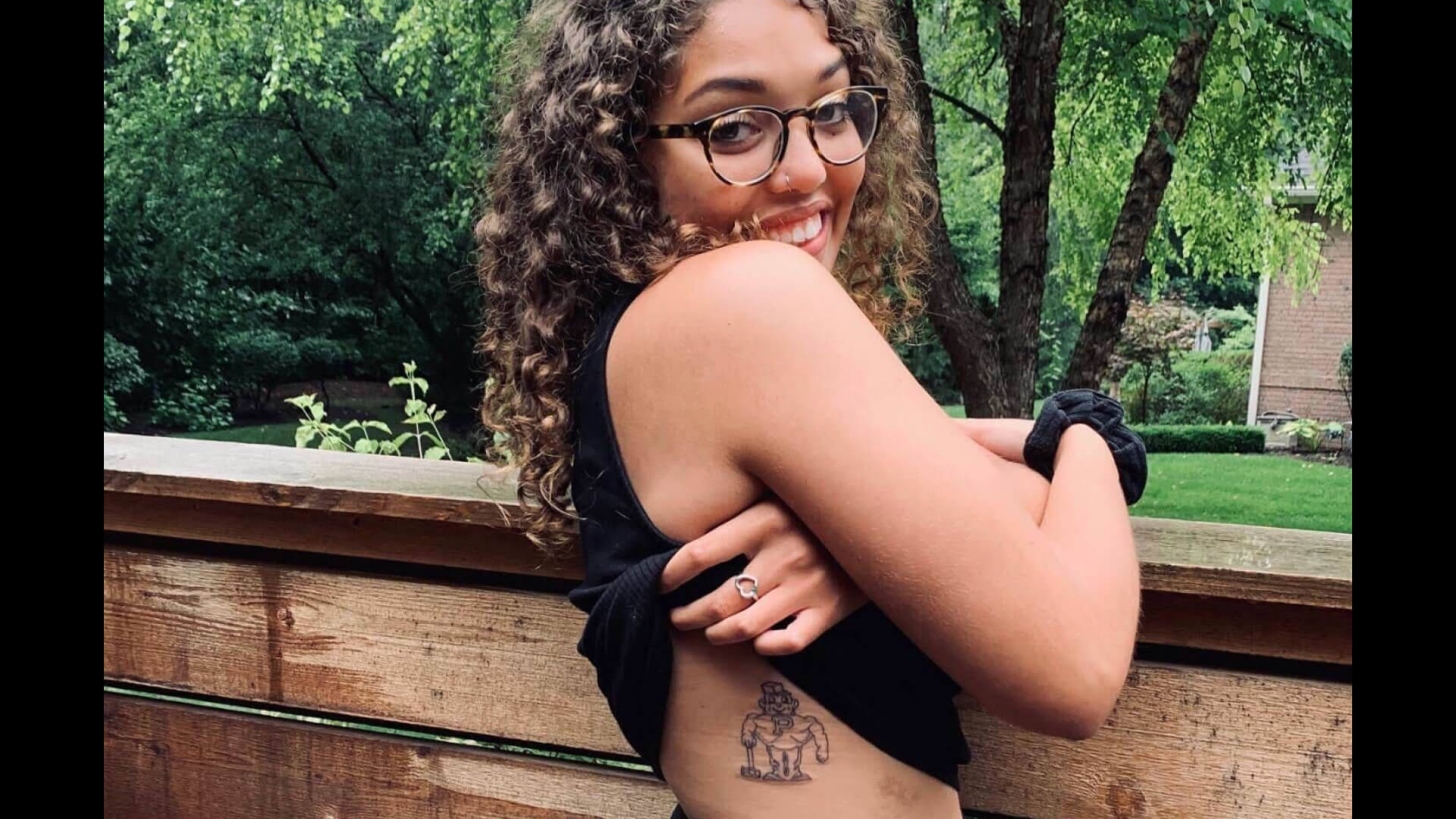 Name: Chyna Ferguson
Graduation year: 2021
Major/area of study: Mass communication
Current career: Digital marketing
Meet the woman whose co-worker dared her to get a Purdue tattoo — and who went through with it.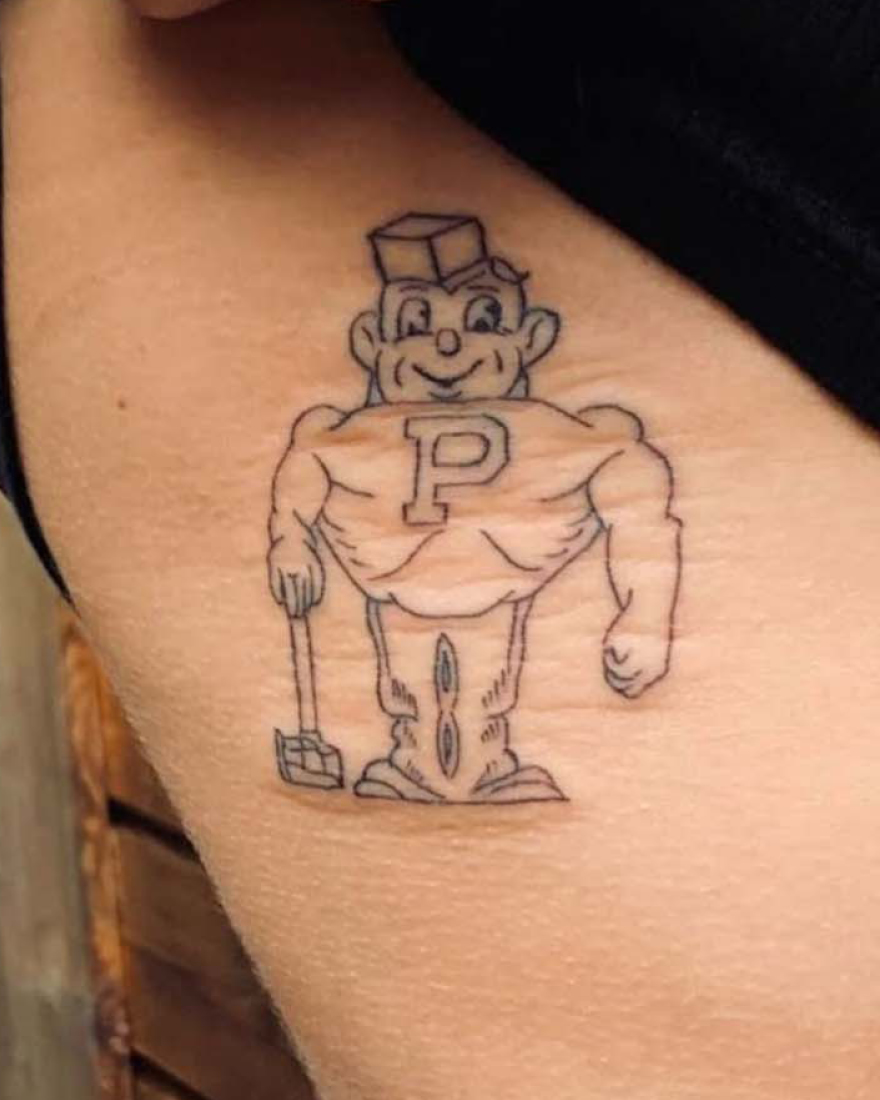 An up-close look at Chyna's Purdue Pete tattoo. (Photo provided by Chyna Ferguson)
1. Tell us about your Purdue tattoo.
I have Purdue Pete tattooed on my ribcage.
2. When did you get it?
I got this tattoo in July of 2019.
3. Why a Purdue tattoo?
​​Getting this tattoo started off as a dare. I have a vintage rug with this same old-school Purdue Pete mascot and brought it to my internship office for decor. At my internship, my co-worker randomly dared me to get this Purdue Pete tattoo and told me he'd give me $50 if I got it.
One thing led to another, and I ended up crowdfunding the cost of the tattoo on Instagram. Plenty of people paid me, but no one believed I would go through with getting it. I made $132, which covered the tattoo, tip and aftercare. After I crowdfunded the cost for my tattoo, I had my friend livestream me getting the tattoo so I could prove to people I went through with the dare.
Not only did I win a free Purdue Pete tattoo, but I also made $2 from the crowdsource funds! Three years later and I only regret that I didn't get it in a more visible spot!
4. What is the meaning/significance of your Purdue tattoo?
I've always wanted to get tattoos but was afraid to take that first step of putting something permanent on my body. Whatever tattoo I'd get, I knew it had to be something that would always hold meaning for me. I love Purdue. It's where I met my best friends, grew into an adult and, as clichéd as it sounds, found myself.
I love Purdue — it's where I met my best friends, grew into an adult and, as clichéd as it sounds, found myself.

Chyna Ferguson
BS mass communication '21