Back To Top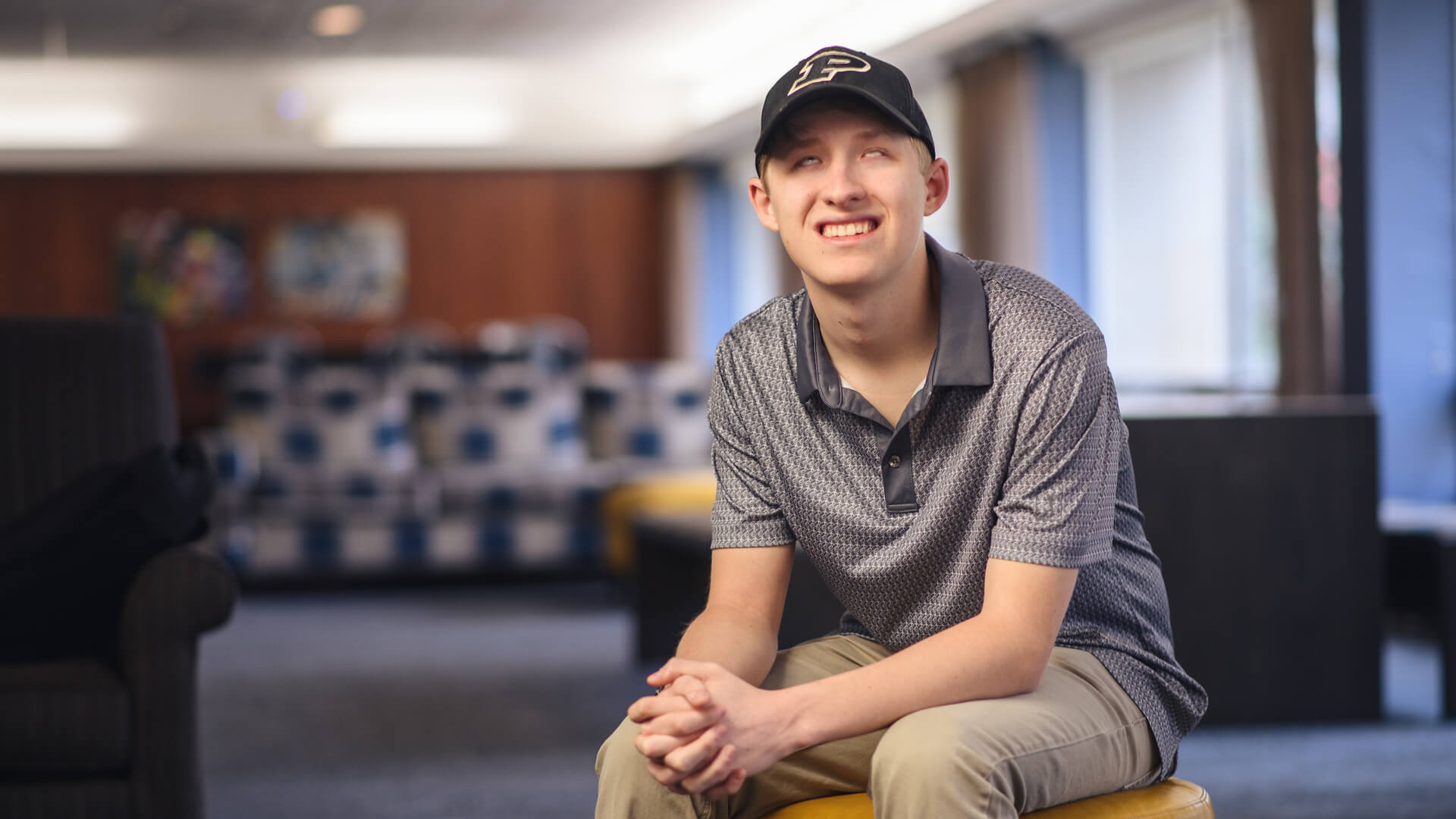 Blindness, he says, won't keep him from doing the things he loves.
I'm legally blind. I have aniridia, which means I was born without irises. You know how eye doctors dilate your eyes? My eyes are pretty much always dilated, so I can't control how much light comes in. It also affected the development of my eyes, which caused other issues as well.
My family had to learn on the fly, but they've always been there to encourage me and let me try anything I want without limitations. I played soccer when I was younger, baseball and everything. It was a challenge because I couldn't see a whole lot, of course, but they were always there to cheer me on.
I can participate in college life just like anyone else.

David Kopp
Civil Engineering
Their advocacy and belief in me were critical in developing belief in myself. I knew I wanted to study civil engineering, so that put Purdue at the top of my list. When I came for a visit, I could see myself living here, going to school here. That settled it for me.
On top of that, the Disability Resource Center is always there, ready to provide anything I need. I can do whatever anyone else can — academic, extracurricular, whatever. I'm pretty positive, and being that way helps my confidence. But when you can get that support and positivity from others as well, like I do with the DRC, it really helps build on that confidence. Now, I feel like I can participate in college life just like anybody else.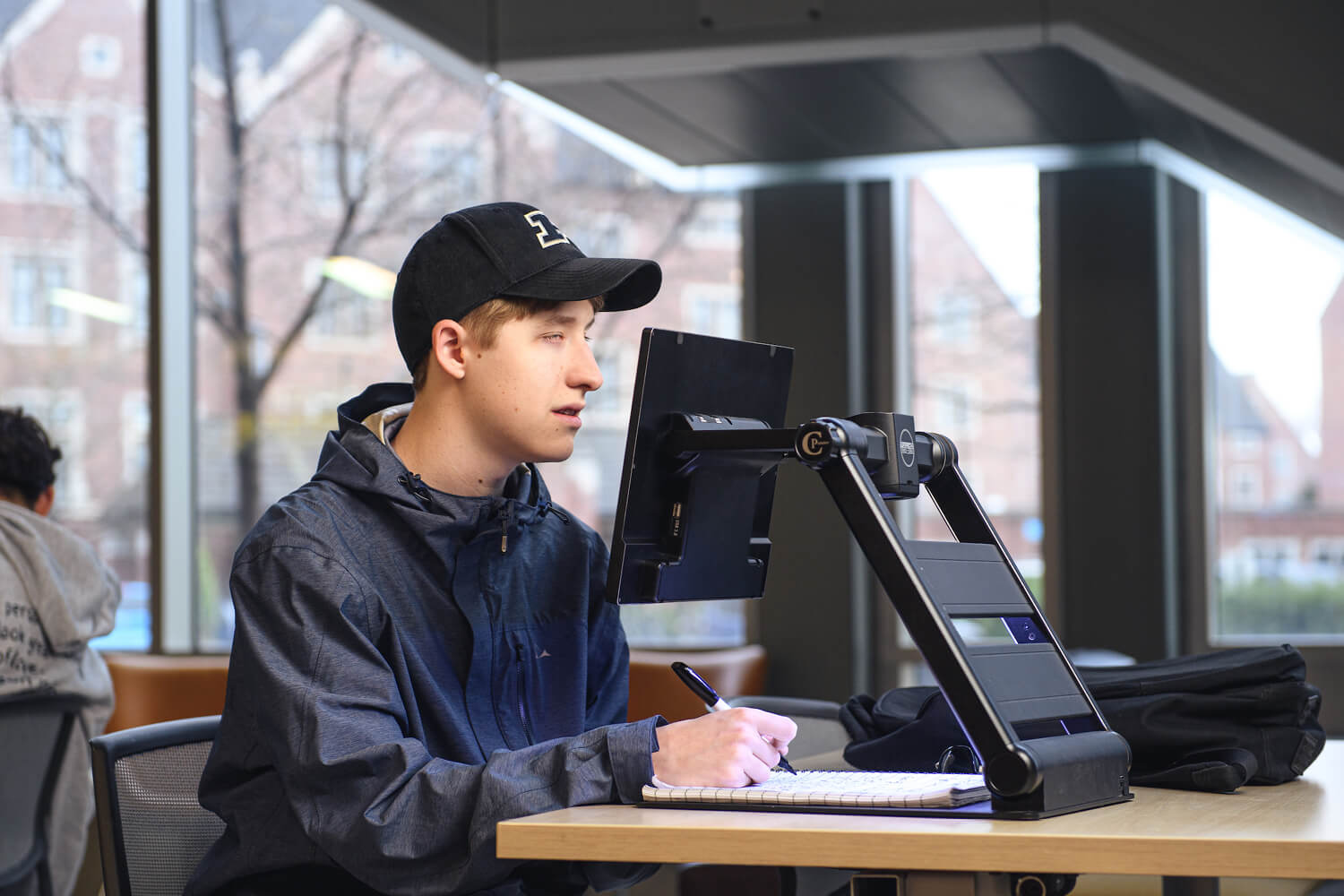 Positivity, by the way, is something I'm really good at. You've got to be able to work hard, especially in engineering. And resilience is important because at times, it's tough. Having a positive attitude and resilience help me get through it.
A lot of people are hesitant to ask about my vision. I say, "Always ask." Don't assume I can't see something or participate in something. I'd rather have the conversation than miss out on something I could have been a part of. People with disabilities, there's a lot we can do. It might be a little different how we get it done, but we can still do it.
People with disabilities, there's a lot we can do. It might be a little different how we get it done, but we can still do it.

David Kopp
Civil Engineering
Keep Exploring