Back To Top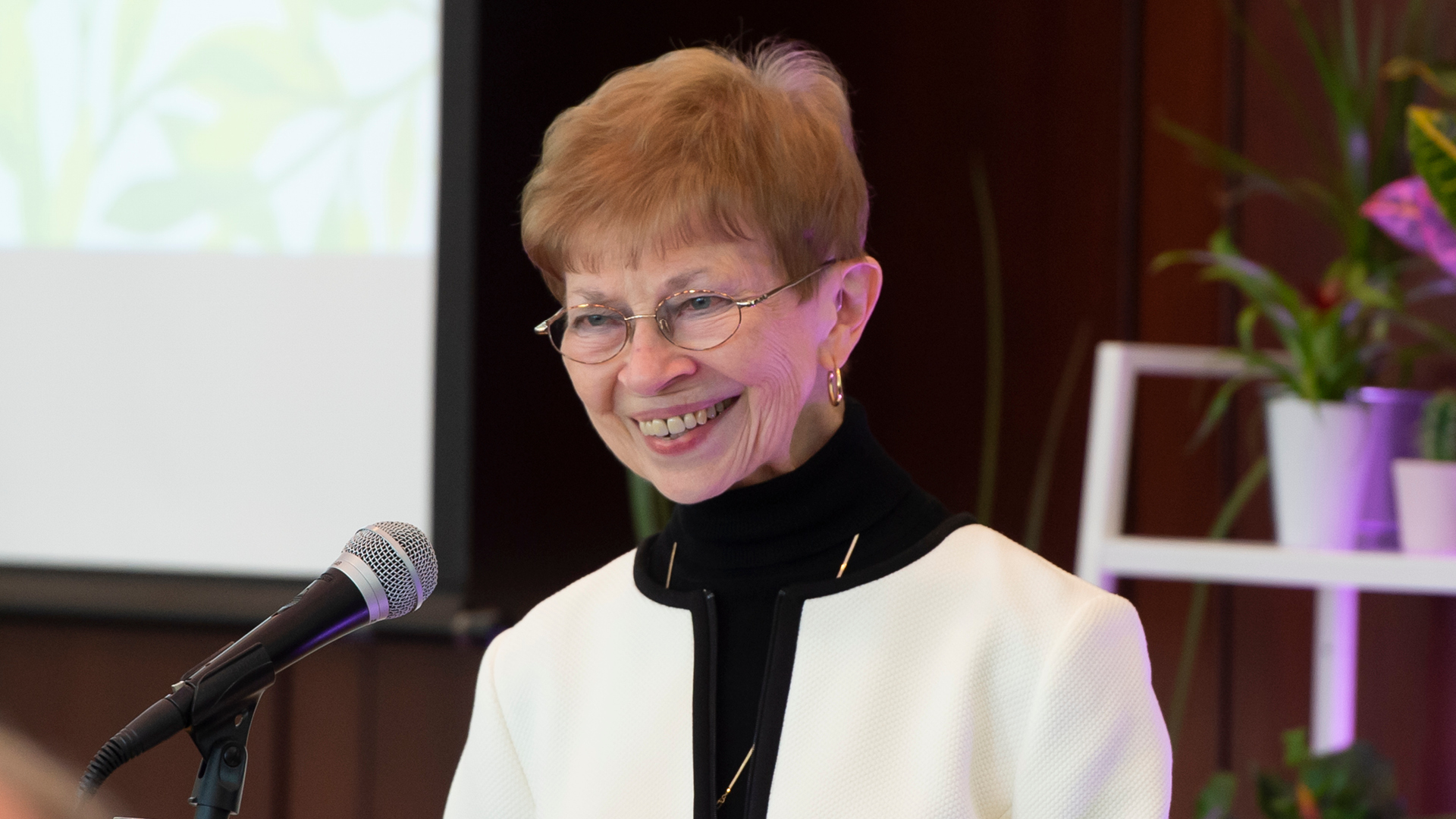 Today, thousands of students access DRC resources
When Betty Nelson discusses the Purdue campus of today – with accessible buildings and walkways and a thriving Disability Resource Center that serves thousands of students annually – she can't help but think about the pioneers who helped make it so.
"There were so many people involved; it didn't take long to have a network of people who understood the issues and brought in their own network to make things happen," says Nelson, who was a young staffer in Purdue's Office of the Dean of Women in the early 1970s when she inherited administrative responsibility to serve the university's students with disabilities.
Nelson thinks about the numerous faculty, administrators and friends who backed her efforts to support Boilermakers of all abilities. Their support was not because legislation like the Rehabilitation Act of 1973 and Americans with Disabilities Act of 1990 initiated federal requirements to provide equal access, but because it was the right thing to do. It supported Purdue's founding mission, after all.
And she especially thinks about the students who served on campus advisory boards or who took individual action to ensure they would be afforded the same opportunities as anyone else.
Nelson remembers Gregg Poorman (BS health and kinesiology '76, MS business administration '78), a Purdue football player who became a paraplegic after falling 35 feet from a pine tree that snapped while he was attempting to retrieve a summer camper's sock. In 1976 Poorman became one of the first two wheelchair users to graduate from Purdue. As a graduate student the following year, he helped lead a campaign in which Boilermaker student organizations donated $250 apiece to pay for curb cuts that would make campus sidewalks navigable for wheelchair users.
And she recognizes the impact that sisters Sharon Arvin Byrkett and Janie Arvin, both wheelchair users experiencing muscular dystrophy, had while leading a student push to make the Purdue campus more accessible. Advocating for those with physical and neurological differences became a lifelong passion for Sharon, who went on to serve on numerous committees and boards, including the Indiana Governor's Council for People with Disabilities.
"It's hard to beat having students tell their own story to people from faculty or physical facilities who need the information," says Nelson, who served as Purdue's third dean of students from 1987-95. "When you're sitting around the table and there's a person who's been a wheelchair user since birth who has always wanted to come to Purdue, to talk with her and her sister, who is also in a wheelchair, about what they want to do on campus and the challenges they have getting here, it's a little harder to say no to them."
Changing attitudes
Those Boilermakers made unquestionable impacts on everyday life at Purdue, but it was still a tremendous challenge to transform a century-old campus into one that accommodated the needs of all participants. Once the Rehabilitation Act became law, public universities across the country needed doggedly determined advocates like Nelson to ensure compliance. It often felt like an uphill battle attempting to convince thrifty administrators and tradition-bound faculty who had grown up before the civil rights era that this was a worthwhile effort.
"We're dealing with leaders who had not grown up with people with disabilities unless it was somebody in their family," Nelson says. "They had come from an educational system that segregated people with disabilities. There was a special school for the deaf, a school for the blind, or if you had major mobility limitations, you would be home-schooled. They probably had an embedded attitude that if you have a disability, then maybe you don't really belong in an environment like this."
In part due to the early work by Nelson and her colleagues who helped launch the Disability Resource Center (initially known as Adaptive Programs), Purdue's campus is a far more welcoming place for students who need accommodations. In the 2021-22 academic year, the Disability Resource Center supported 3,519 students, or 6.8% of the student population. Those totals have nearly doubled since the 2016-17 school year, and Disability Resource Center director Randall Ward credits the university for providing the resources necessary to accommodate a growing number of students.
"The provost's office has been wonderful," Ward says. "We've shared the data, and they've responded. I have colleagues at other universities who are envious of where we're at."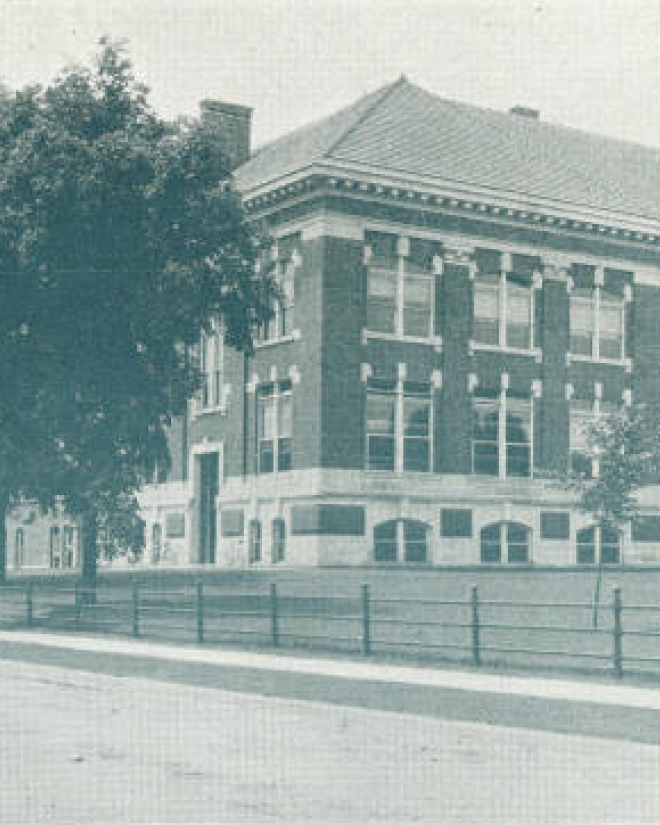 The issues Ward's staff confronts are vastly different from those that Nelson tackled a half-century ago, when she was tasked with documenting Purdue's building-by-building accessibility issues and identifying solutions by the time the Rehabilitation Act went into effect. She credits Chris Berger, then a student in landscape architecture, for creating the first campus map that detailed physical access points in Purdue buildings. Nelson says Berger's map provided subtle motivation for Purdue to create its own institutional access map that it would update and publish annually.
Purdue long ago removed the physical barriers that once blocked off the campus to those who wanted to take classes or attend sporting events at Ross-Ade Stadium or Mackey Arena. Instead of flights of steps often representing the only method of entry for some Purdue buildings, there are now ramps, elevators, lifts and automatic doors that make the buildings accessible.
"That's really the easy part," Nelson says. "You do it, and it's done. You don't have to go back and do that every semester. It's just there. But with the programmatic things, you will do that all the time. You have to tailor that differently for the students."
That's where Ward and his team of access consultants and subject-matter experts are able to intervene on behalf of today's Boilermakers.
A societal shift
Nelson recalls that the first major surge of students accessing Purdue's disability resources occurred when word got out that the university could capably accommodate those with learning disabilities. Ward attributes the new surge his team handled over the last six years to multiple factors.
First, his team goes to great lengths to be welcoming and approachable for any student in need of assistance. And second, there has been a noticeable societal shift in the time since the original Americans with Disabilities Act passed in 1990 and was later amended in 2008.
Ward's wife, Sharon, is deaf and grew up in an era where she was essentially on her own when attending college in Michigan. Most students today are well aware that resources and support will be available to them in college, so more of them are willing to give it a shot.
"Today's students grew up with the ADA," Ward says. "Compare that with my wife's experience, where she scrapped and fought for every piece of information she could get. When I started working in 2007 in higher ed disability services, students came there hoping that things would be in place for them. Today's students expect it to be here, without question. And I think that's part of the evolution. The ADA is a form of civil rights, so the expectations have risen."
The problem is not the person. The problem is the environment. What we're doing is modifying environments, not modifying people.

Randall Ward
Director, Disability Resource Center
Once a student initiates contact with the Disability Resource Center, they are able to have initial conversations to share more about their needs. In due time, the student must present documentation supporting their request, but the first interactions are about building relationships. This prepares the staff member to represent the student's needs when communicating with instructors on their behalf – with the end goal of creating a learning environment that is equally accessible to all students taking the course.
"The problem is not the person. The problem is the environment," Ward says. "What we're doing is modifying environments, not modifying people."
Whether they help facilitate technological assistance, the presence of a learning aide in class or a distraction-reduced testing environment, Ward's staff can make a tremendous difference for exceptional students like Grace Bowling (BS physics and astronomy and mathematics '22) whose needs are simply different from those of their classmates.
Bowling, a PhD student in physics, is autistic and has also been diagnosed with narcolepsy and a condition called selective mutism that interferes with her ability to communicate. But because of her extraordinary skills in math and science, she enrolled at Purdue at age 14. She was able to thrive in part because of support from the Disability Resource Center.
"A lot of times I would talk to professors before starting classes just so they knew about my disability, because it's different," Bowling says. "My DRC advisor would often sit in the meetings and help – almost make it more professional. It's easier to listen to a fellow faculty member and someone whose actual job it is to do it than some undergrad. They would also contact professors sometimes and talk through any issues I had. To have that support is really helpful."
Ward also credits the many Purdue instructors who have recognized the need to eliminate some flaw in their classroom environment or in the learning materials they provide to students. The Disability Resource Center recently opened a Usable Materials Center that offers free resources to help design universally accessible course content.
"We get lots of phone calls from instructors who really want to know how to implement in the proper way the accommodations," Ward says. "I think that's really healthy because we want to be a resource to instructors just as much as we are with the students since we're that intersection between the individual and the built environment."
Aiding student success
In the early 1970s, when Nelson inherited from Cecilia Zissis the administrative responsibility to assist Boilermakers in need of accommodations, she was informed that it would be an easy role to manage because Purdue's entire disabled student population consisted of two visually impaired Boilermakers. But everything changed when the Rehabilitation Act removed public universities' abilities to offer accommodations however they saw fit.
Then it became a major undertaking, first in removing the physical impediments that prevented access, and later in convincing skeptics that those with differences – both visible and invisible – deserved accommodations that would help fulfill Purdue's land-grant commitment to offer educational opportunity to all.
Years ago, Grace Bowling might not have been able to enroll at Purdue, much less graduate with honors and study particle and high-energy physics. Now there is a support system in place to help students with any number of disabilities excel.
"There's some stuff that absolutely has to go through the DRC, like how there are no private testing centers in the physics building," Bowling says. "Without the DRC, I would not be taking private tests and not getting extended time at all. There's no way that would happen.
"And when it came to labs, especially in chemistry because you're dealing with dangerous chemicals, you have to take a safety test. Without the DRC, I wouldn't have been able to have an aide for chemistry lab, and I just couldn't do it then. I don't think I could have done it without having the accommodations or that support system."
When the Morrill Act of 1862 introduced the nation's land-grant institutions like Purdue, its initial purpose was to make a college education accessible to those the system had ignored up to that point. As time passed and society evolved, new groups of Americans who once lacked access have found opportunities at these universities, designed for this exact purpose.
It's a source of endless pride for early advocates that today's students benefit from such opportunities.
"I feel really good about it, and I think the institution needs to feel really good about it because we are a land-grant institution," Nelson says. "Over and above just making education accessible to students, being a land-grant institution ups the ante a bit. We should be the North Star for institutions around the country with our efforts to make education available."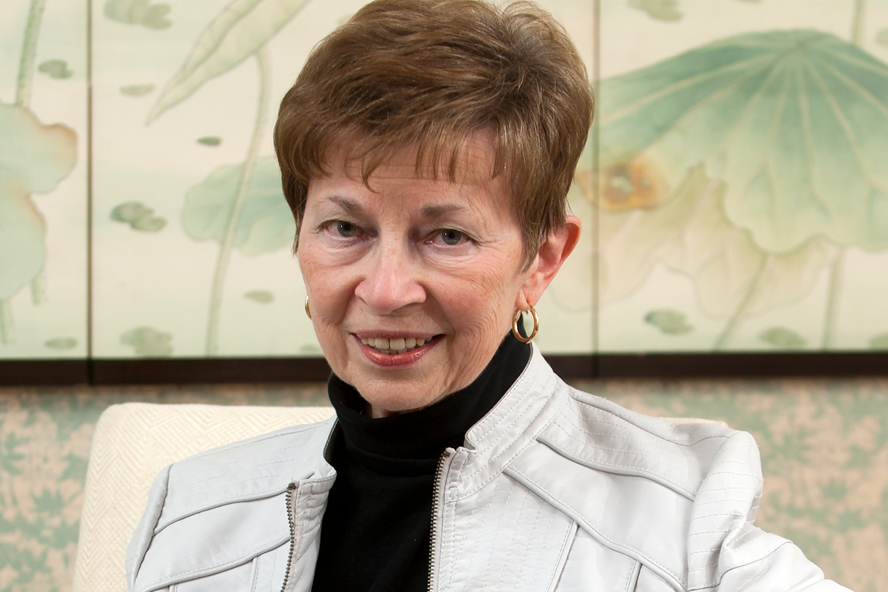 Over and above just making education accessible to students, being a land-grant institution ups the ante a bit. We should be the North Star for institutions around the country with our efforts to make education available.

Betty Nelson

Purdue's dean of students, 1987-95