Back To Top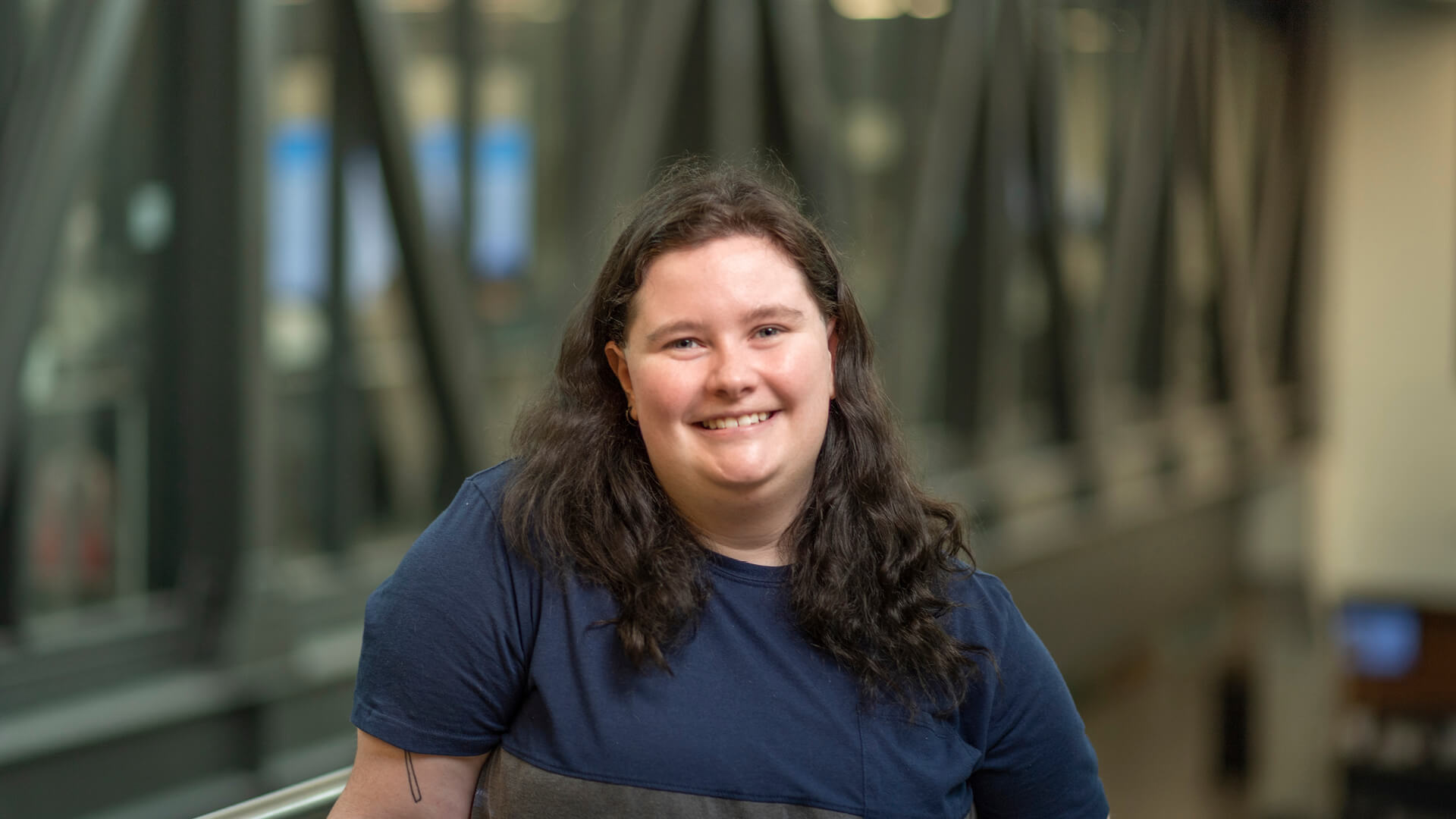 Having accommodations through the DRC provided room for Em to succeed
With ADHD, it's very easy to get hyper-focused on something, and for me, luckily, that thing was reading. My English teachers loved me because I always did the reading. I comprehended it and understood it and wanted to know more.
But math classes were different. I couldn't focus. I could barely sit still. I would read things over and over. Those were the first times I struggled in a class. It led to me getting stuck in this negative way of thinking: Why can't I do this? Everyone else can memorize these formulas and understand it; yet, I'm here trying, and it's not enough.
I'm not hiding anymore. Now, I'm unapologetically myself because there's no one else I can be.

Em Clemenz
Senior, Law and Society/Classical Studies
It was hard to get on board with my ADHD diagnosis. But once I finally got there, it felt like I was embracing myself. I'm not hiding anymore. Now, I'm unapologetically myself because there's no one else I can be.
That was part of seeking help from the Disability Resource Center and asking for the accommodations I have. Testing has always been difficult for me. I remembered what I used to do in one of my high school science classes, so I asked if I could listen to music during exams. I can always hear everything that's going on around me, but music blocks that out. I thought it was a weird accommodation to ask for, but the professor I was talking to said it's actually pretty common. Exams are still a struggle, but I feel like the playing field has been leveled because I can actually read the exam and understand what's happening.
It's this sort of accommodating and adjusting during my time at Purdue that's prepared me for the world around me — how to achieve what I want and how to see change in the world. I'm moving to Ireland after I graduate and getting my master's in sociology, researching invisible disabilities and how they're viewed in academic settings. Purdue has given me the resources to challenge common perceptions in how people with ADHD are seen and understood.
I feel like the playing field has been leveled because I can actually read the exam and understand what's happening.

Em Clemenz
Senior, Law and Society/Classical Studies
Keep Exploring