Back To Top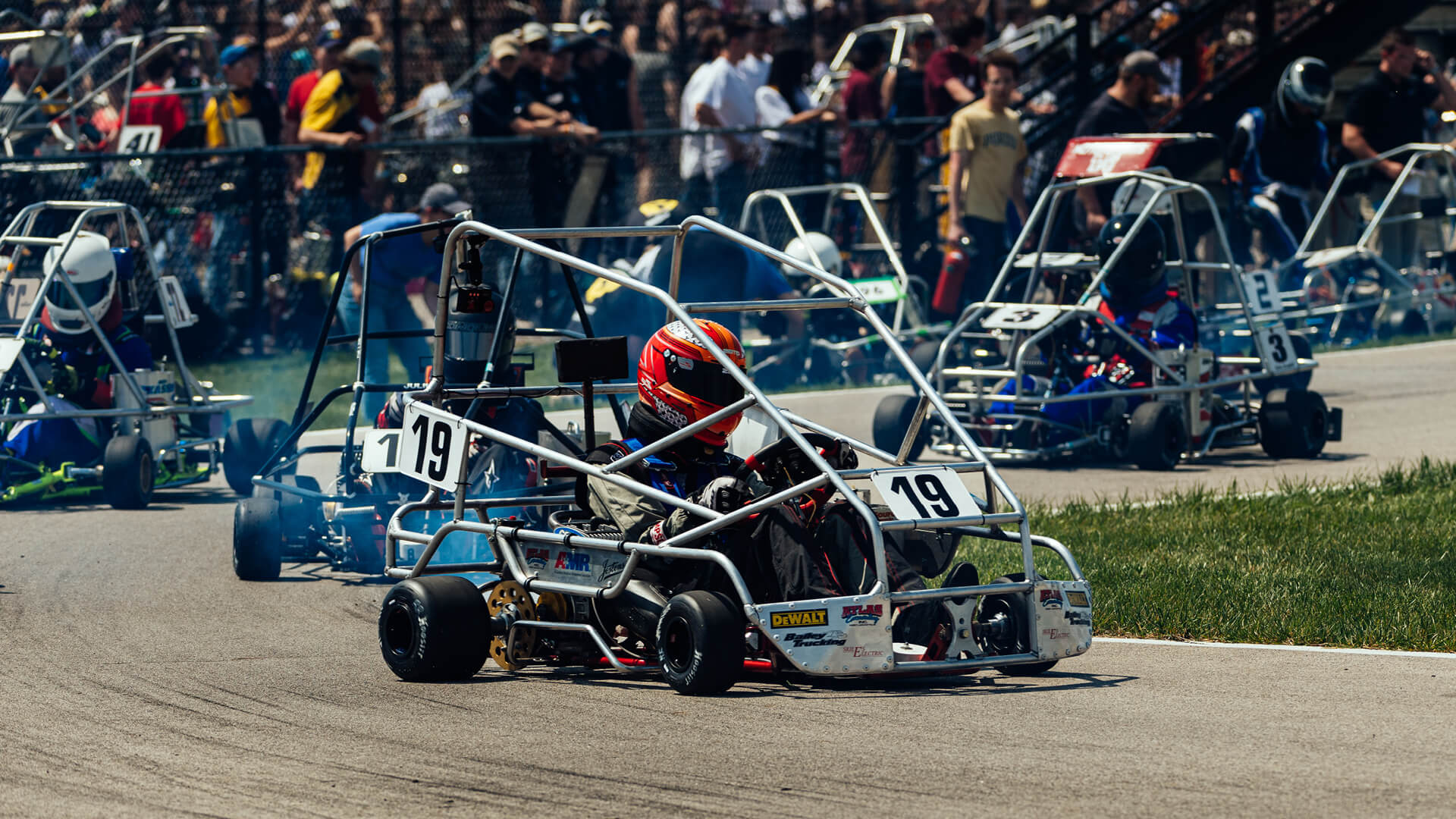 Students join together for the greatest spectacle in college racing
Purdue University is rooted in over 150 years of traditions. These traditions unite all Boilermakers.
With spring semester in full swing, one of Purdue's favorite traditions is here. So start your engines, Boilermakers! Grand Prix Race 65 is here! This Purdue tradition brings students together for the greatest spectacle in college racing. Through persistent innovation, 33 drivers and teams will go head-to-head in this 160-lap race.
Additionally, leadership and involvement opportunities are incorporated into the Purdue Grand Prix Foundation. By distributing over $10,000 worth of scholarships and promoting women leaders through its Queen Program, Purdue Grand Prix Foundation takes small steps toward togetherness and innovation.
Learn more about the Grand Prix Foundation.
Related Stories