Back To Top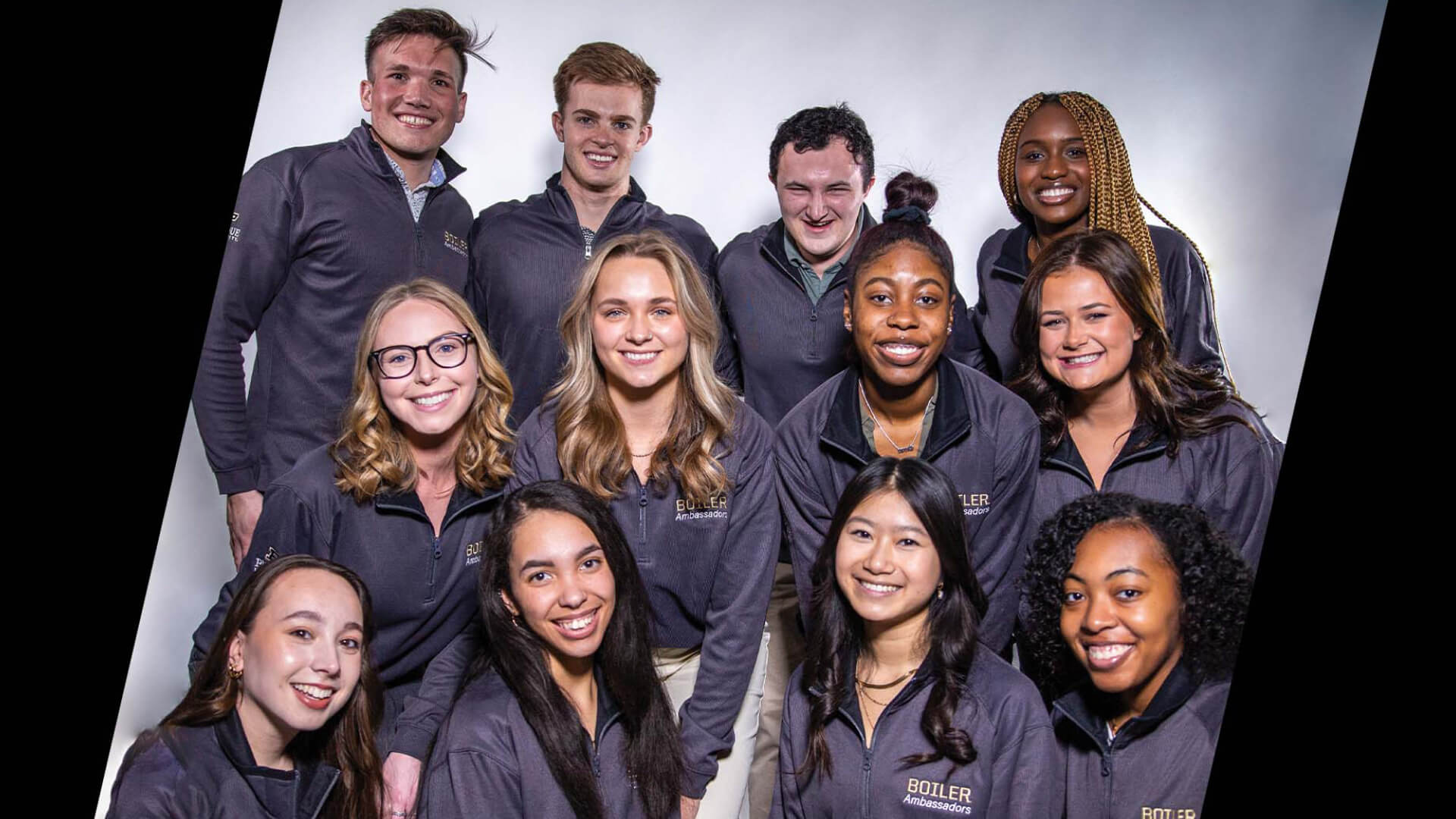 Students share stories to spotlight innovation and involvement across campus
Boiler Ambassadors provide inspirational viewpoints and insight into the small steps that Boilermakers take every day toward their goals.
Learn more about life on campus from an innovative team looking to engage and encourage their community. From showcasing student leadership to finding balance in busy schedules, Boiler Ambassadors spotlight what it means to persistently pursue dreams.
Explore organizations and get to know students involved in collaborative programs and initiatives. There are over 40,000 unique experiences unfolding across campus — Boiler Ambassadors help share and connect these perspectives for a new way to promote the stories of Purdue.
Take a peek into the everyday life of Purdue students with the Boiler Ambassadors. Find out what to expect in your residence hall, learn the best places to study and eat on campus, get involved in the most memorable Boilermaker traditions and see what current students are saying about life at Purdue.
Watch Students of Purdue on YouTube
Related Stories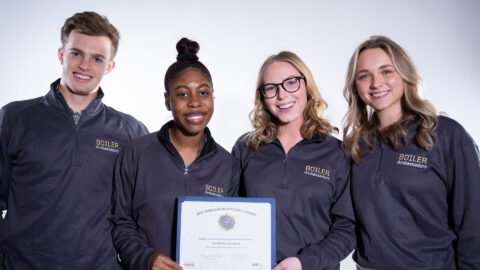 Spotlighting the student perspective with Boiler Ambassadors
Uplifting communities, informing students and providing authentic perspectives — the Boiler Ambassador Program finds innovative ways to enhance life across campus.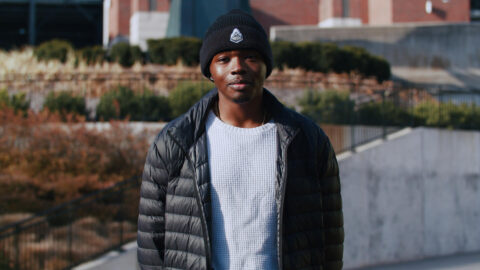 Getting involved and staying true to yourself
Joshua Gregory chose to come to Purdue after falling in love with the campus and people during a summer engineering program.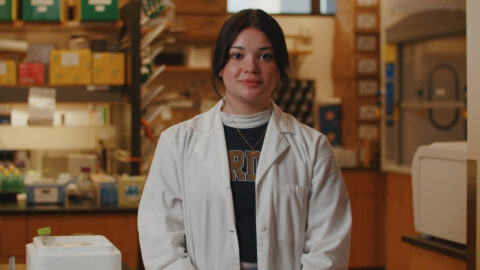 Campuswide connection through STEM majors
Isabella Sirit says campus resources and support from faculty and staff made all the difference in her success and growth.
Purdue Traditions: Purdue Grand Prix
Purdue University is rooted in over 150 years of traditions. These traditions unite all Boilermakers.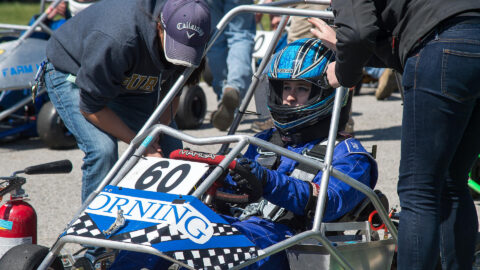 Purdue Society of Women Engineers takes on Grand Prix
Grand Prix teams require patience and innovation, as demonstrated by the Purdue Society of Women Engineers.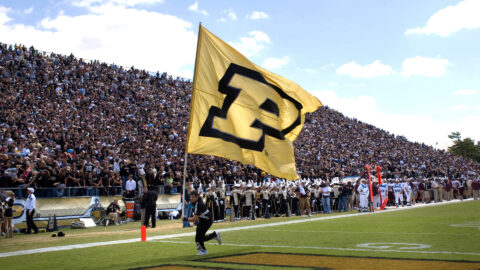 With Purdue's nearly 1,000 student organizations, over 200 majors and nearly 2,000 undergraduate research opportunities, anyone can find their home.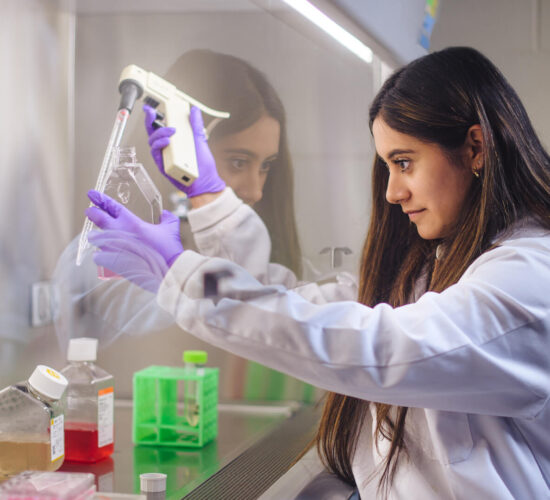 Whether it's in a lab, greenhouse or meeting room, Boilermakers are persistently discovering, researching and developing the next giant leap.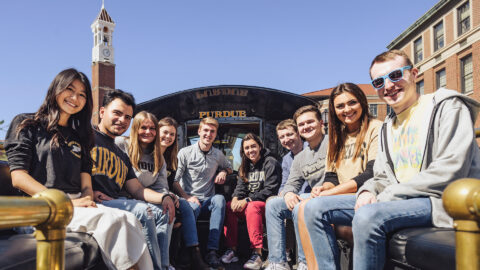 Togetherness Matters: Ellie McClellan's Story
Purdue fosters an environment of togetherness, which allows students like Ellie McClellan to take small steps leading to giant leaps.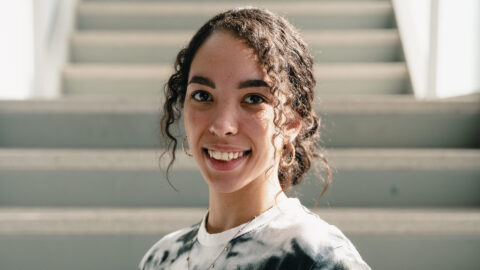 Finding endless opportunities through Purdue Promise
Student experiences academic and financial support through scholarship programs Purdue University persistently provides opportunities for students to feel supported both academically and financially. Boilermakers benefit from programs like Purdue Promise, which helps qualified students graduate in four years with little …