Back To Top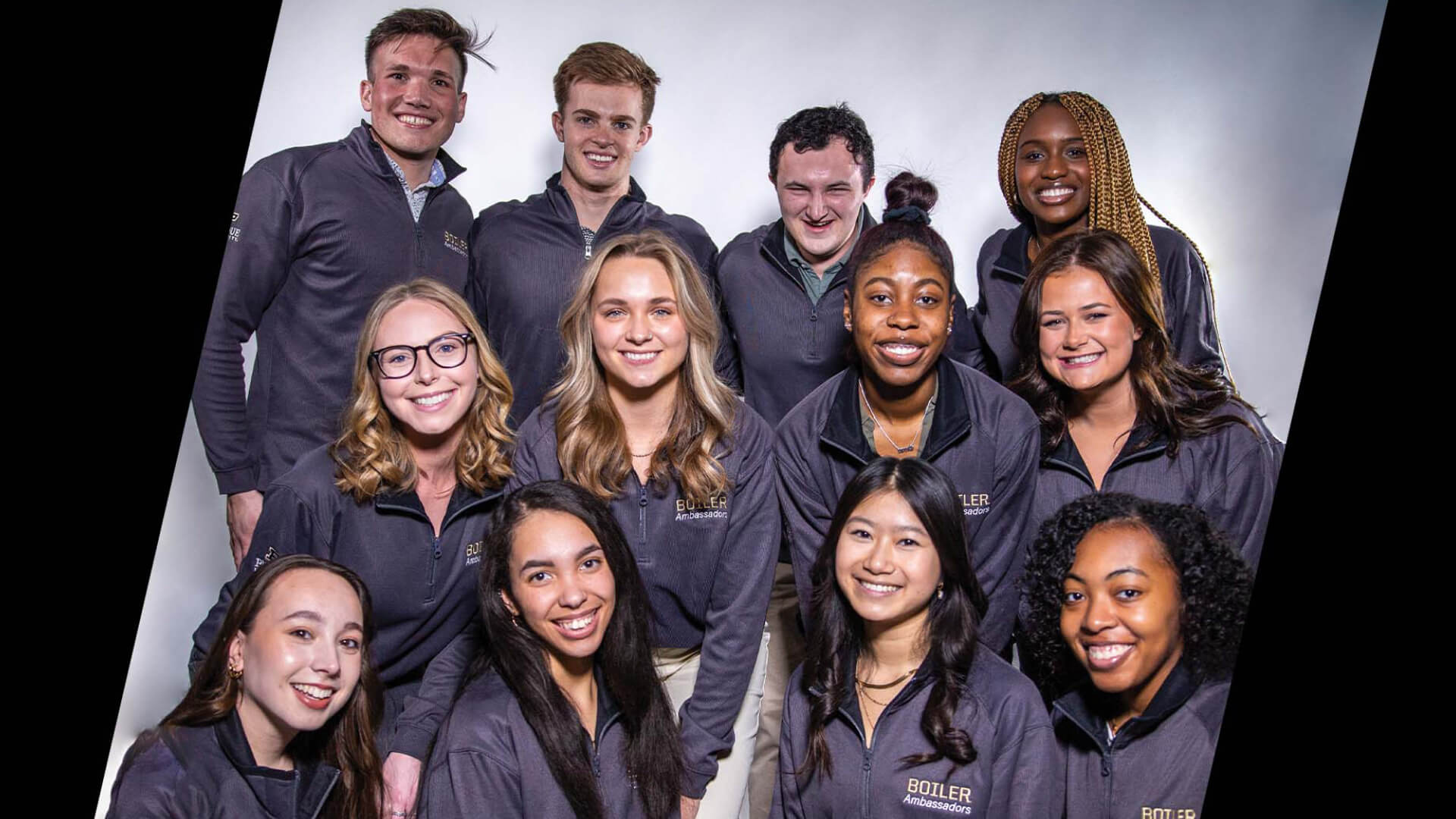 Students share stories to spotlight innovation and involvement across campus
Boiler Ambassadors provide inspirational viewpoints and insight into the small steps that Boilermakers take every day toward their goals.
Learn more about life on campus from an innovative team looking to engage and encourage their community. From showcasing student leadership to finding balance in busy schedules, Boiler Ambassadors spotlight what it means to persistently pursue dreams.
Explore organizations and get to know students involved in collaborative programs and initiatives. There are over 40,000 unique experiences unfolding across campus — Boiler Ambassadors help share and connect these perspectives for a new way to promote the stories of Purdue.
Related Stories