Back To Top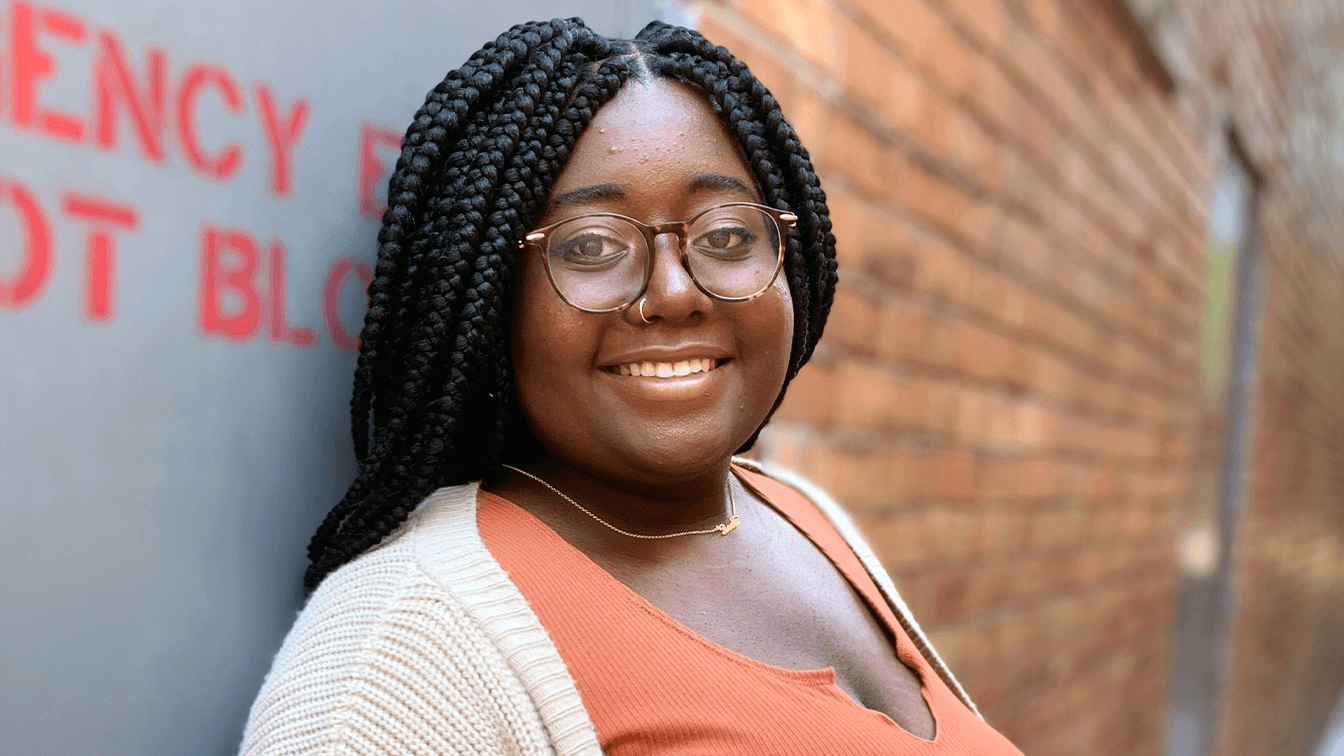 Esther Kayonga says her college experience would have been incomplete if she hadn't chosen to live in University Residences.
Here are three of the reasons she encourages new students to live on campus.
It's safe. "I feel very safe in my residence hall. We have a ton of protocols and security systems in place for the safety of the students," Esther says. "If there are any issues, I know I can alert my RA and trust that they can help."
It's social. "Many of my friendships came to be simply from asking people in my dorm to hang out or by going to floor events held by my RA," she says. "And the convenience of it helps. I'm in close proximity to other dorm halls, so I'm able to meet up and hang out with friends easily."
It's supportive. Something new students might not know is that many of the services Purdue provides are offered through University Residences."Along with strong community, there are so many resources they provide, such as mental health hotlines and student-organized clubs and organizations," Esther says. "If it weren't for living here, I wouldn't have known about University Residences' Multicultural Connections, which I'm now a part of. We focus on helping students from underrepresented backgrounds ease into college and interact with one another."
To Esther, living somewhere else just wouldn't be the same. "It would be far more difficult to make new friends in an off-campus apartment. But in University housing, there are always other people open to making new friends," she says.
RELATED STORIES