Back To Top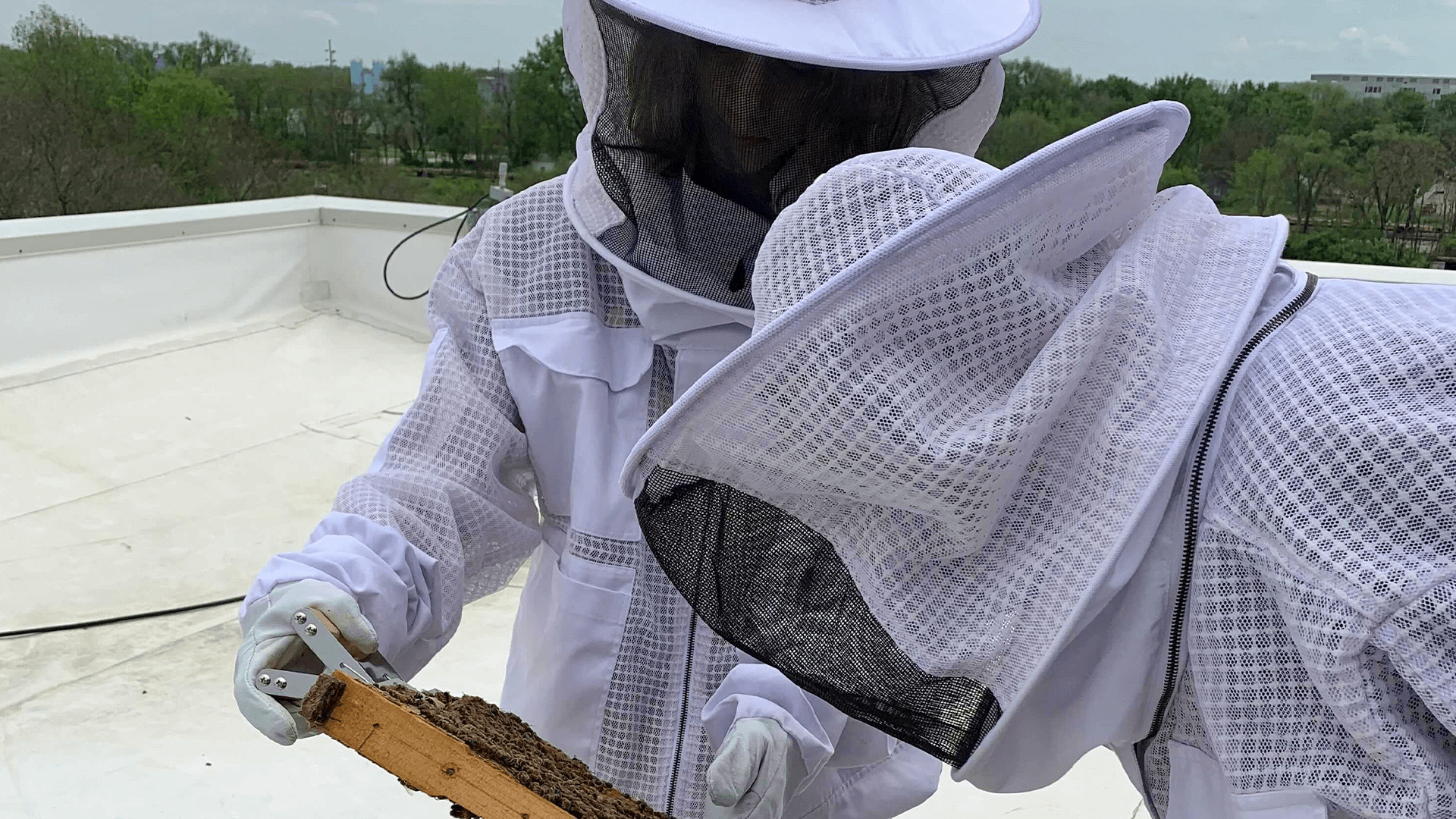 There's a different type of buzz around Purdue Polytechnic High School Schweitzer Center at Englewood these days.
That buzz involves two beehives on top of the school's building on Indianapolis' east side, greenhouse projects and hydroponics – all of which are part of the school's Urban Agriculture Program. The passion project is a partnership between PPHS, Purdue University's Center for the Environment, its colleges of Agriculture, Health and Human Sciences, Liberal Arts, Science and Purdue Extension.
PPHS coach Joanne LaBounty designed the new course. She teaches the course with coaches Shana Cash and De Meita Vincent.
The project allows students an opportunity to learn about the environment, soil science and health, environmental justice, the growth of urban agriculture through indoor gardens and greenhouses including designing systems based on space and crop type, and the ability to distinguish between temperature and climate. You can see a video clip of the students and their rooftop beehive or watch the school's live Bee Cam.
Center for the Environment staff and Purdue faculty members who have worked with the students on these topics are:
"Relationships with partners such as the coaches and students at PPHS are critical to our mission of helping promote understanding of environmental challenges and will hopefully spark increased interest in environmental topics among the students and lead them to want to study these areas at Purdue," says Filley, who helped launch the partnership as director of the Center for the Environment.
The additional support and opportunities to learn from experts have excited students.
"Our partnership with Purdue's Center for the Environment has enriched the PPHS student experience through interactions with faculty and staff who have generously shared their expertise to help build a strong foundation for the PPHS Urban Agriculture Program," Cash says.
For future courses, the goal will be to match students with mentors to develop individual projects.
PPHS received a $5,000 grant from Marion County Farm Bureau to assist with supplies and equipment for the urban agricultural program.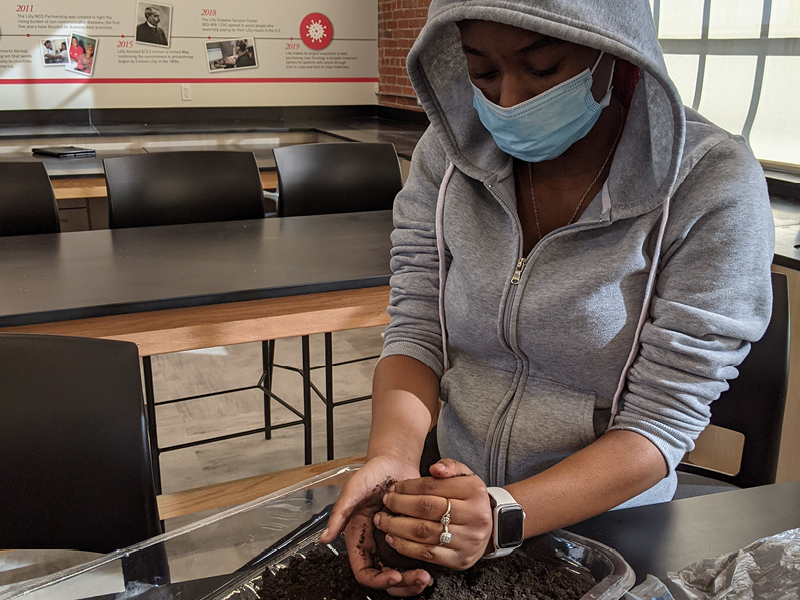 "Our community partners allow students the opportunity to design and build solutions in an authentic environment. The feedback and real-world experiences our industry experts share with our students really bring the subject matter to life. Without the financial support that many of our partners have generously provided, our student solutions would be more conceptual versus real working prototypes that allow iteration through testing. All of this provides real-life experiences that are incredibly valuable to our students – and ultimately, our community," LaBounty says.
For more information on student registration, donations or business partnerships and media requests, contact PPHS' Network Office at info@pphs.purdue.edu.