Back To Top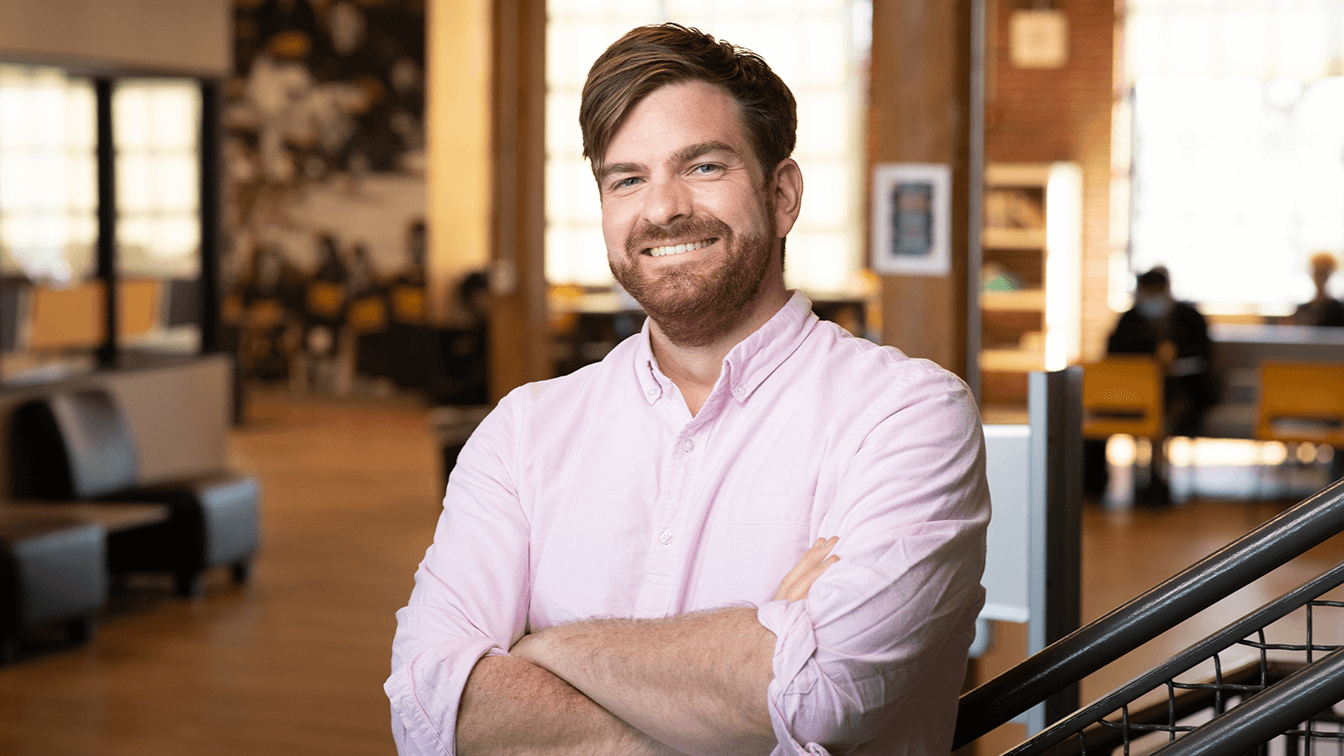 Instructor Drew Goodin receives recognition for innovative education
Drew Goodin, lead instructor at Purdue Polytechnic High School Schweitzer Center at Englewood, was nominated for the Tech Education Award, one of the categories in this year's 22nd annual Mira Awards.
The Mira Awards is the state's largest and longest-running program recognizing technology excellence and innovation. This year's Mira Awards were announced by TechPoint and the annual program was presented by Salesforce.
Goodin has been at PPHS Schweitzer Center at Englewood for four years. As lead instructor, he works with all 543 students and 35 coaches. He leads an integrated chemistry and physics immersion section and has been working with the Purdue University Center for Health Equity and Innovation in exploring wellness and addressing access to health care and food in underrepresented minority populations on Indianapolis' east side.
"It's a huge honor. There are some amazing education innovations happening in our region," Goodin says. "It's a testament to PPHS. We really believe in our core values of collaboration. This is a great honor that recognizes that work.
"We've come a long way, but a good design is never finished. This is a great recognition. It's really exciting. We've built a lot at the school with technology and have a lot of exciting things happening."
It's a testament to PPHS. We really believe in our core values of collaboration. This is a great honor that recognizes that work.

Drew Goodin
Goodin was nominated by Shatoya Ward, principal at PPHS Schweitzer Center at Englewood and Scott Bess, head of schools for the PPHS Network.
Goodin isn't stopping with the nomination – he's still encouraging the students to be persistent in the pursuit of their dreams.
Coaches – what PPHS calls teachers – are welcoming back the students into the building full-time and supporting everyone as they launch 35 new projects and courses for the final six weeks.
The university created the Purdue Polytechnic High Schools (PPHS) to build new K-12 pathways that lead to Purdue, especially for Hoosier students who are underserved by traditional high schools and underrepresented in higher education.
Established in 2017, the growing, multi-school PPHS system immerses students and their families in an innovative learning community. PPHS offers tuition free, authentic, STEM-focused experiences that prepare high school students for a successful future. These experiences include internships, industry projects, dual-credit courses and technical certifications. PPHS also offers its students a unique path to college; graduates who achieve Purdue's admission requirements are assured admission to one of Purdue's over 200 majors.
For more information on student registration, donations or business partnerships, and media requests, contact PPHS Network Office at info@pphs.purdue.edu.