Back To Top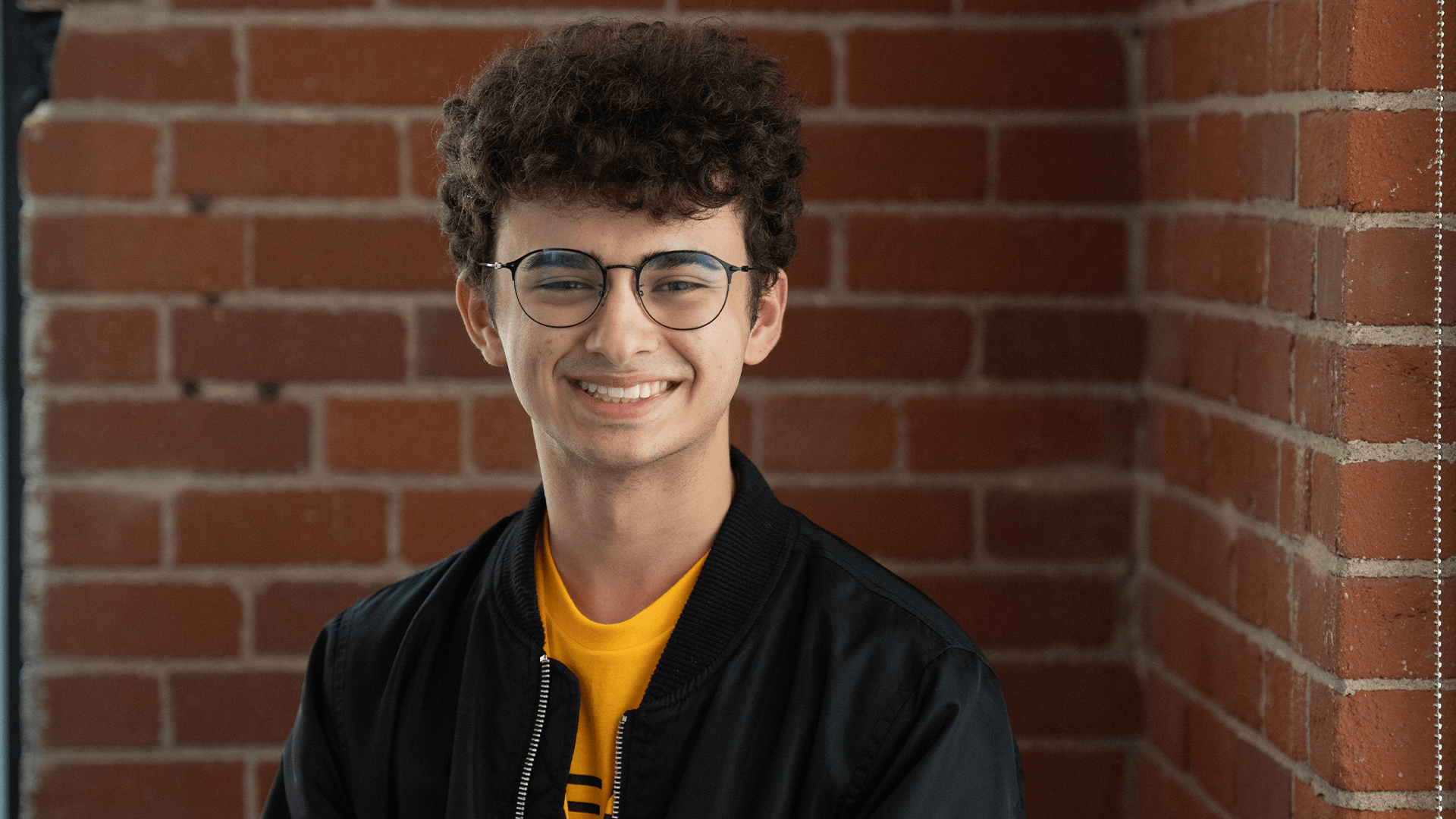 Experience on PPHS robotics team inspires student's career aspirations
As a member of suPURDUEper Robotics, Keenan McKibben spent months building Purdue Polytechnic High School's FIRST Robotics Competition robot. That year's challenge — to retrieve balls and place them in a container. It was March 24, 2019. The three-day Tippecanoe District competition was the first of the season and the first ever for the rookie robotics team.
"We'd spent six weeks building this insane robot," McKibben said. "It's 150 pounds and as tall as I am. We'd poured our hearts and souls and tears into this robot.
"We were competing against 40 other schools and we got into the finals as a rookie team, which is practically unheard of. The competition was so intense. And we did it. We actually pulled through. We won our first district competition as a first-year robotics team. I've never felt like I belonged more than in that moment."
The 2019 team would go on to win another district competition, earn accolades as recipient of the Rookie Inspiration Award at the Indiana state competition and advance to the quarterfinal round of the FIRST Robotics World Championship in Detroit.
It was a giant leap for team and for McKibben, who realized he could apply his passion for robotics to a future career.
"I've been a part of the robotics team ever since," McKibben says. "Now I mentor younger students. This experience changed my life. It convinced me to study robotics engineering technology at Purdue. So, to me, robotics means everything."
McKibben is one of 49 seniors in the first graduating class at PPHS who qualified for admission to Purdue University, fulfilling the vision that the student-centered, STEM-focused school would serve as a pipeline to Purdue.
The school's project-based learning model enables students to apply critical thinking and problem-solving skills to tackle complex challenges. Through the project cycles, McKibben also participated in pitch sessions where student teams presented their ideas to industry experts.
"It was such a collaborative process, working with your team to develop a prototype," he says. "I learned that through discussion and experimentation, you can go so many places. You just need to be able to hone your ideas to make an impact.
"Purdue Polytechnic High School helped me fulfill my potential. There are so many independent opportunities for growth. Here, they don't hold your hand. They give you what you need to grow and then they let you soar."
For more information on student registration, donations or business partnerships, and media requests, contact PPHS Network Office at info@pphs.purdue.edu.
RELATED STORIES