Back To Top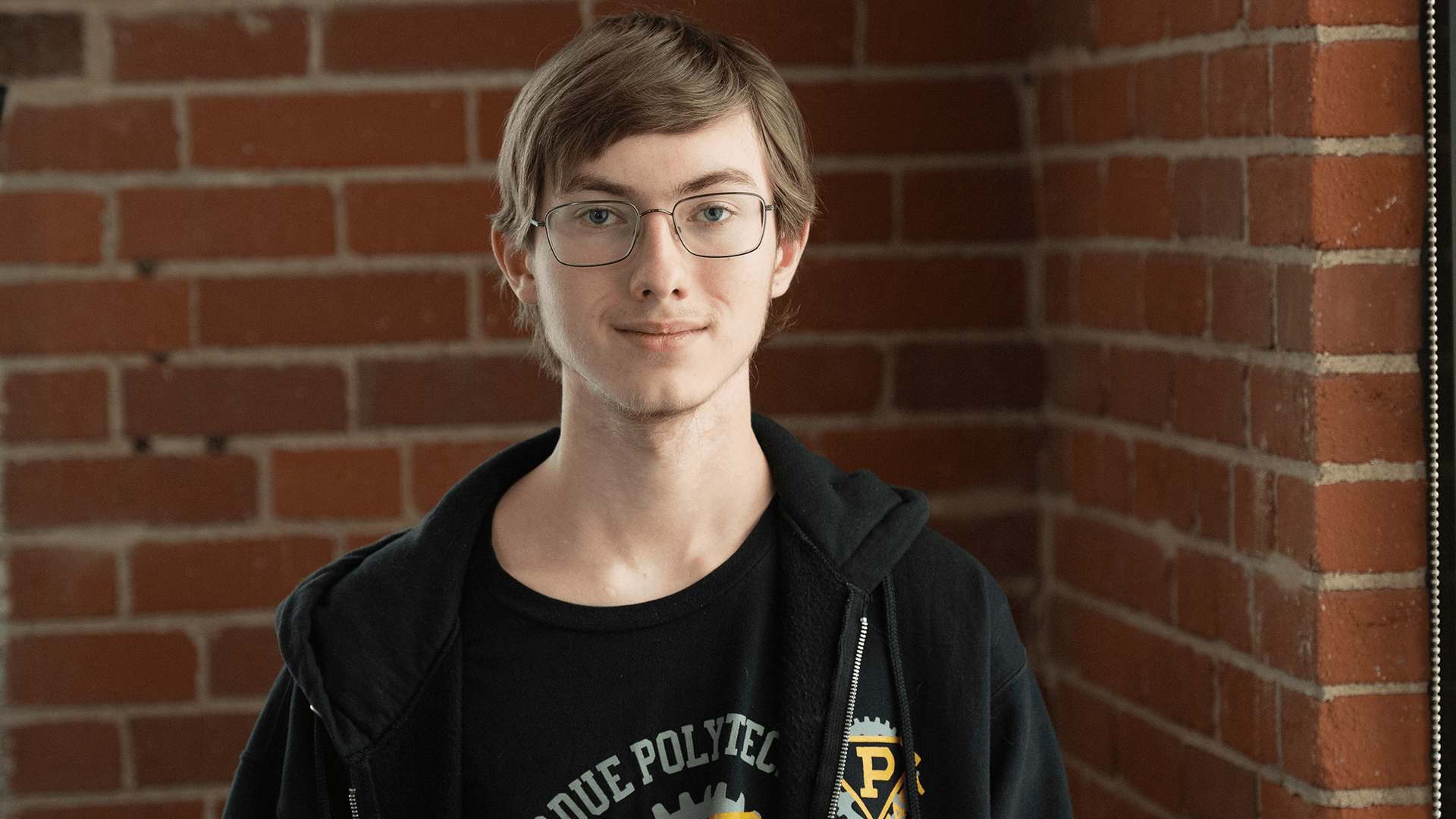 Project-based learning gives students the chance to explore variety of disciplines
A radio commercial changed the trajectory of Jonas Gordon's life. A technology enthusiast from a young age, when Gordon heard an advertisement promoting the launch of Purdue Polytechnic High School in Indianapolis, he jumped at the chance to enroll.
"Purdue University's technology programs are well-respected," Gordon says. "If Purdue was starting a high school, I knew it would be a good gateway for me to attend a school that specialized in STEM learning and take my skills to the next level before I started college."
After meeting his coaches and classmates, Gordon realized they shared the same vision for the school — to create an inclusive environment where students were encouraged to have a voice in their curriculum and work at their own pace.
PPHS helped me develop my interest in technology by building my skills and challenging me to solve problems on my own.

Jonas gordon
At first, Gordon found this challenging. He'd never been expected to self-advocate for his learning. Now, he's poised to take his next giant leap in June, as part of Purdue Polytechnic's inaugural graduating class.
"One of the biggest ways I've changed over the course of four years here has been mastering time management," Gordon says. "I've become much more flexible in planning my week to accommodate unexpected changes in my schedule."
The project-based learning environment allowed Gordon to explore topics that would have been inaccessible to him in a traditional classroom. One of his favorite projects centered on music production.
"Electronic music was something that's always fascinated me," he says. "I've never really had a chance to explore it because of the high upfront cost of the equipment. For this project, not only did we spend six weeks learning how to record and produce music, we also studied music theory and the history of electronic music. The coaches here are really good at incorporating different subjects into a single project. It's never boring."
Bound for Purdue University in the fall, Gordon plans to study computer and information technology.
"PPHS helped me develop my interest in technology by building my skills and challenging me to solve problems on my own," he says. "Now, I feel that some of the things that may have been out of reach before I came here are definitely a lot more attainable. I don't think I would have gotten that anywhere else."
For more information on student registration, donations or business partnerships, and media requests, contact PPHS Network Office at info@pphs.purdue.edu.