Back To Top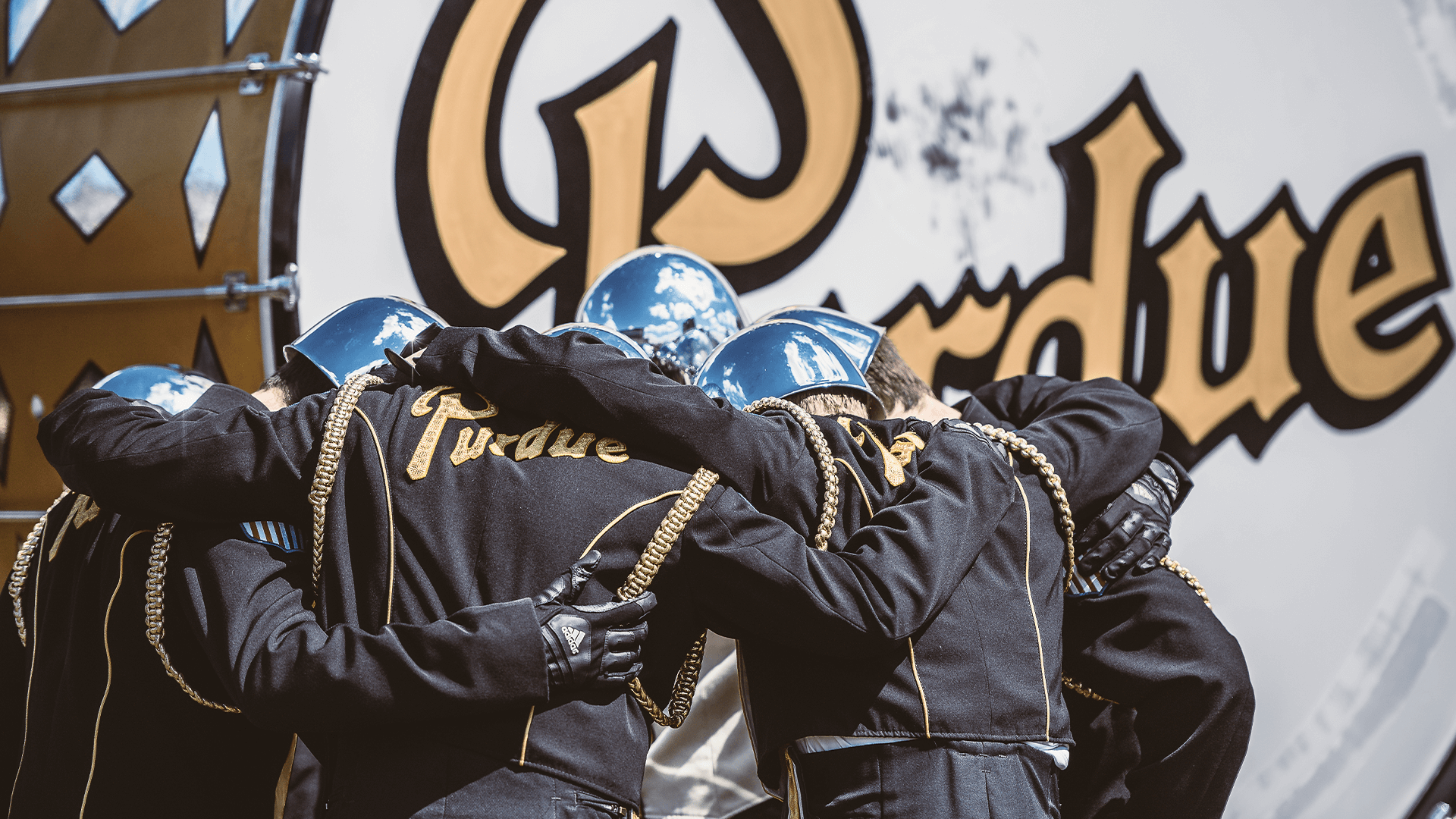 Current students share some of their favorite "only Purdue" moments from their time on campus.
Trends may come and go, but Boilermaker traditions are timeless. We asked current students to share their favorite Purdue traditions with the incoming freshmen class.
Fountain Runs
For some, it may seem unusual to see students sprinting through the campus fountains — but fountain runs are a unique Purdue way to celebrate, make friends or just cool off during the warmer seasons on campus. Julianna Horz, current Purdue sophomore, says that fountain runs are a great way to break the ice. "I did my first fountain run with people I met earlier that day, and now they are some of my best friends!" says Julianna. "I even go on fountain runs with them spontaneously."
Stone Lion Fountain
Outside of Stanley Coulter Hall, a stately lion serves as the only outdoor drinking fountain on campus. Claudia Johnson, current sophomore, believes in its fabled ability to bring good luck to anyone who drinks from it. "One of my favorite traditions is drinking from the lion fountain before exams," says Claudia. "Pre-COVID, of course!"
Riding the Boilermaker Special
Riding the official mascot of Purdue University is a rite of passage for any student. Korbin Svokel experienced this special occasion early in his collegiate career. "My favorite memory riding the Boilermaker Special was my first Friday on campus during my freshman year," says Korbin. "Riding through campus and listening to music was an awesome experience to finish my first week at my new home."
Sledding on Slayter Hill
Midwestern weather is a force to be reckoned with, but students have enjoyed the winter months on campus for decades by sledding down Slayter Hill. Most students don't keep a sled in their residence hall room, so Boilermaker creativity often comes to life following a big snowstorm. "You will hear countless stories about the items students use to replace a sled," says Julianna. Cafeteria trays, shopping carts — couches. "You will only see people laughing and smiling while sledding down Slayter Hill."
Grand Prix
Since the inaugural race in 1958, Purdue's annual Grand Prix is the greatest spectacle in college racing — and an event that students, faculty and alumni look forward to all year. Open to students on all Purdue campuses, dozens of student organizations build go-karts to compete in the 50-mile race. The teams' persistence and innovation are current Purdue senior Raffaella Botteri's favorite part. "Grand Prix is an event where the talent of students can be celebrated," says Raffaella. "These students spend months building their cars for the competition."
Boiler Up Around the World
One of the best traditions new Boilers can expect — and might already know — isn't campus-based at all. Claudia Johnson loves the automatic camaraderie that comes with a network of more than half a million alumni.
My family loves traveling, and I've run in to people in multiple countries who have exclaimed 'Boiler Up!'. It's such a cool experience to feel Purdue spirit wherever you go, and it always reminds me how big the Boilermaker family really is.

Claudia Johnson
This is just a taste of the dozens of rich traditions alive on Purdue's campus. Connect with us on social media to learn more — or share your own favorite traditions!
RELATED STORIES