Back To Top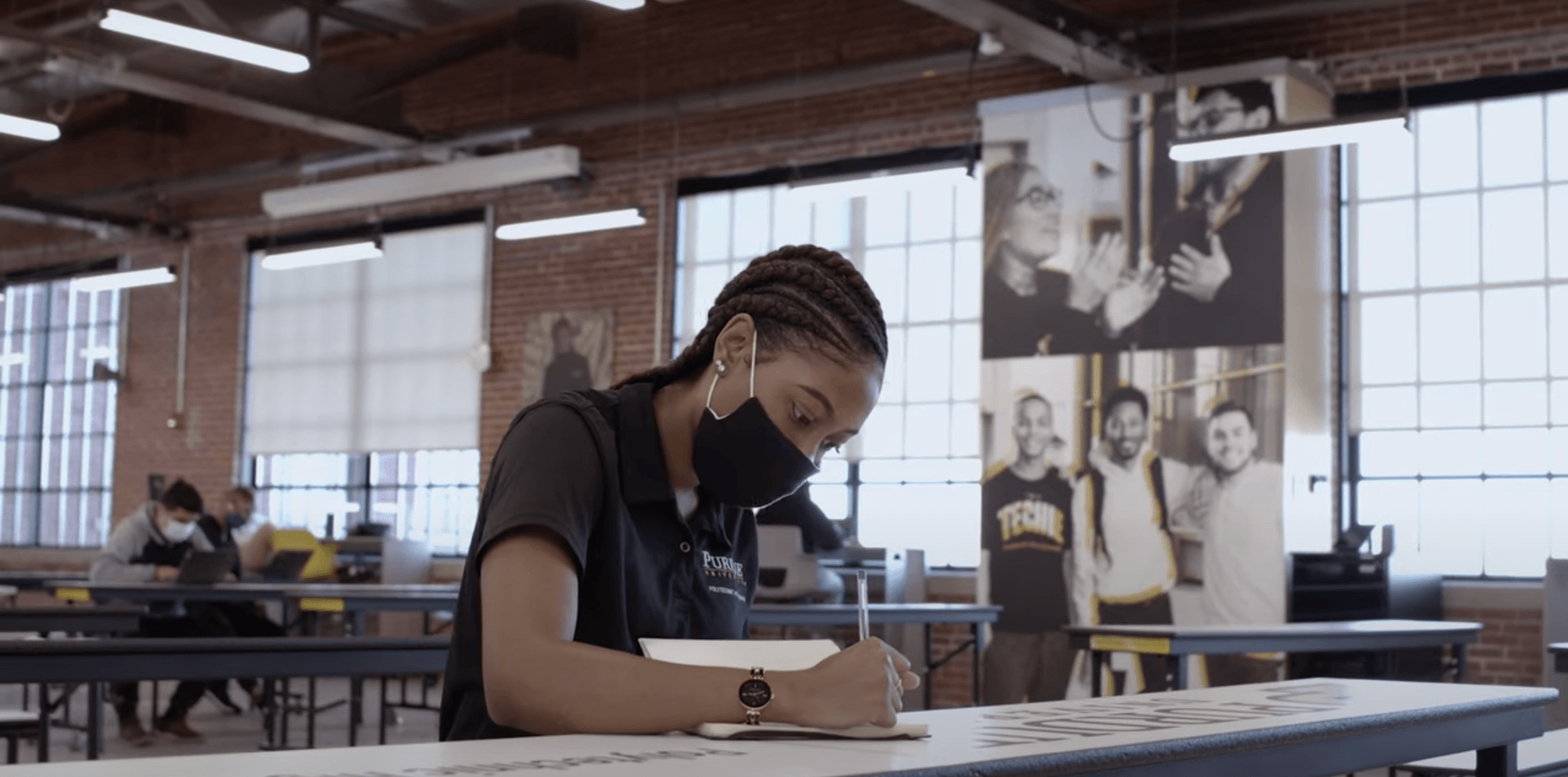 Members of the first graduating class of Purdue Polytechnic High School to enroll at University this fall
A sixth-grade field trip to Purdue University's West Lafayette campus sealed Kayla Owens' fate. From that day forward, she was destined to become a Boilermaker. As a member of the first graduating class of Purdue Polytechnic High School in Indianapolis, Owens is poised to take a giant leap toward her future when she returns to West Lafayette as a freshman in the Purdue Polytechnic Institute this fall.
"I've always been an academic honors student," Owens said. "I've always gotten A's and B's and been heavily involved with extracurricular activities like sports and clubs. I've just always loved going to school."
Owens grew up in a single-parent household and watched her mother earn college degrees — a bachelor's and two master's — as a nontraditional student. Her mother's dedication to learning instilled the value of an education in Owens at a young age.
"I went to all three of my mom's commencement ceremonies," Owens said. "Seeing her walk across the stage motivated me because I looked up to that and realized that's what I want to do. I want to go to college. I want to graduate. And I want to do big things like my mother does."
As one of the first students to enroll in the PPHS's inaugural freshman class, she became an ambassador for the student-focused, STEM-centered school. She was invited to speak at a city council meeting where the school board was vying for its public charter. She gave interviews to the media. She actively recruited other students. As she matured through PPHS, she became involved in student government, National Honor Society, the Black student union and cheerleading.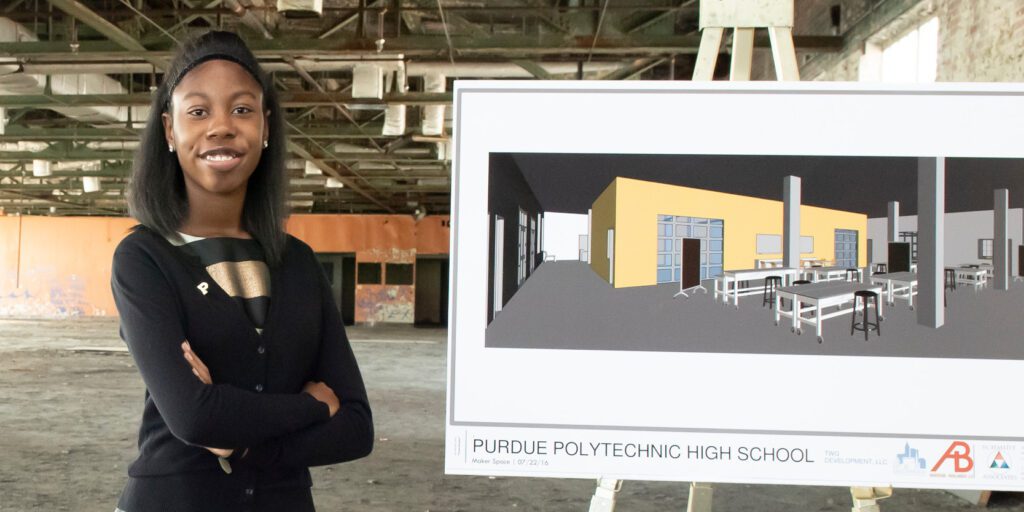 "In the beginning, it was hard because it was a new school," Owens said. "But now I look back and can say there are so many benefits to going to a nontraditional school. We learn at our own pace and our days aren't structured like a typical high school with back-to-back classes. We're treated like college students."
Academically, Owens thrived under PPHS's self-directed learning philosophy, which allowed her to persistently pursue a personalized curriculum that facilitated collaboration and innovative problem solving. With aspirations of earning a degree in computer information technology, Owens appreciates the academic rigor she experienced at PPHS.
The school's project-based learning model prepared her for a college environment. Fulfilling its mission as a pipeline to Purdue University, PPHS will see Owens become among the first of its students to realize their college dreams.
"It's very exciting," Owens said. "I want to leave a legacy and show the world that STEM majors are accessible to everybody. I'm pursuing a field where there aren't a lot of minority women. And I'm eager to see that change.
Being the first ones to graduate from PPHS, we've made stepping stones for other students. We're making history.

kayla owens
For more information on student registration, donations or business partnerships, and media requests, contact PPHS Network Office at info@pphs.purdue.edu