Back To Top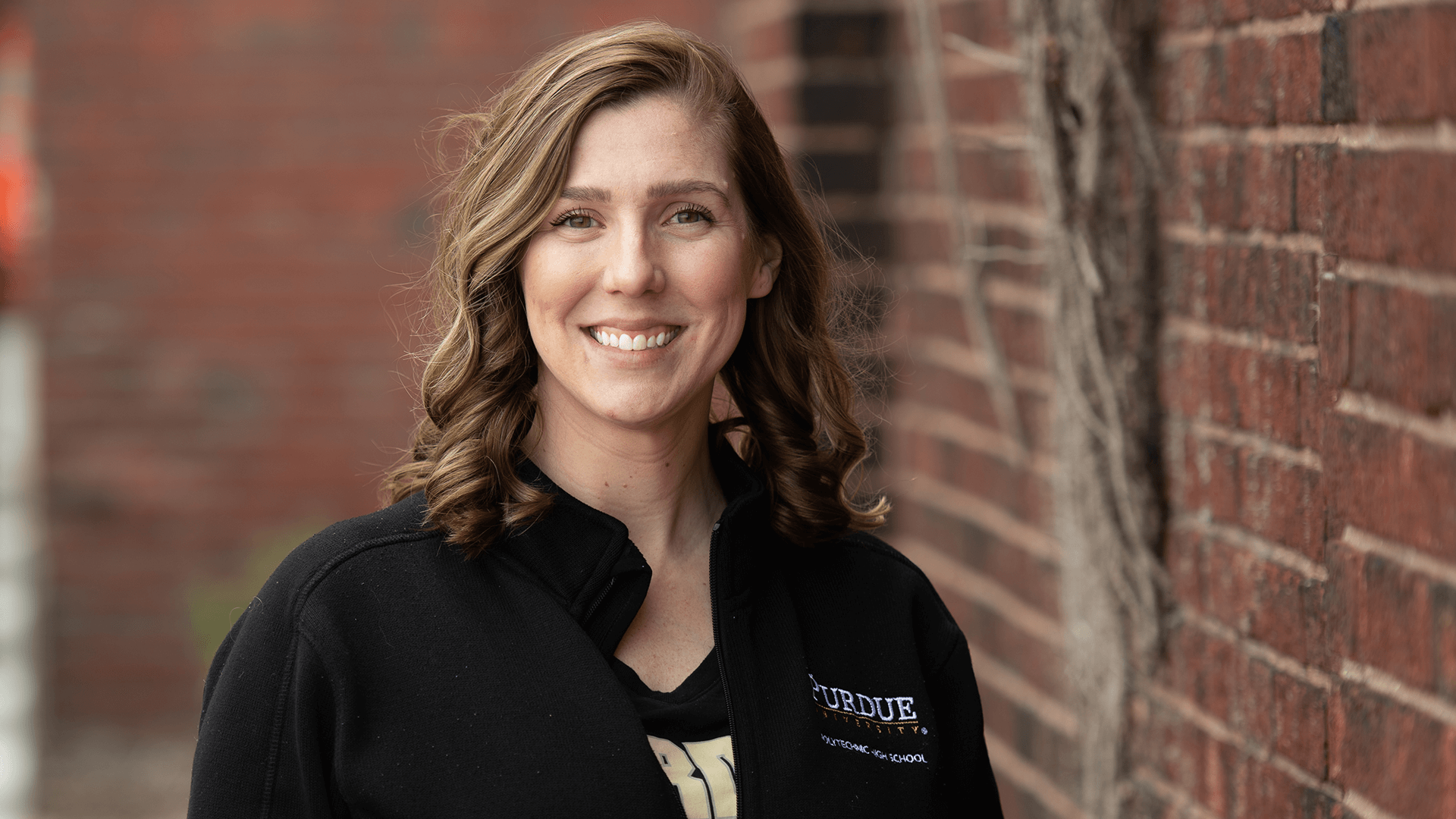 Celebrating excellence with Teach Indy's award-winning teacher
Nicole Schadek, special education coach at Purdue Polytechnic High School, was recently named Teach Indy's Special Education Teacher of the Year.
"I was surprised when they announced it," Schadek said. "I just started crying. That was the best way I could express the gratitude. This is just extra special."
Schadek has been at PPHS for three years. While she works with about 30 students directly on their individual education programs, she also works on projects throughout the school, which puts her in contact with several hundred other students. She also provides guidance with special education coaches – what PPHS calls teachers – at PPHS North and PPHS South Bend campuses.
"Every day is different," Schadek said.
Schadek starts her day with the personal learning communities, where she cultivates a family-like environment. She can be found co-teaching small groups, conducting individual conferences with students and monitoring progress.
I believe that there is a sincere lack of empathy among adults. The fastest way to grow that is to implement it in children.

Nicole SChadek
Special education coach, Purdue polytechnic high school
"Our job is to level the playing field," she said.
One of the ways of leveling the playing field is to bring awareness to different views and thoughts.
To do that, she is working at creating a culture of empathy through The Empathy Project at the school, which teaches students of other's perspectives so they in turn can be less quick to judge negatively.
"I believe that there's a sincere lack of empathy among adults. I think the fastest way to grow that is to implement it in children," Schadek said. "I consider myself an empathetic person so this project has taught me things, too."
The university created the Purdue Polytechnic High Schools (PPHS) to build new K-12 pathways that lead to Purdue, especially for Hoosier students who are underserved by traditional high schools and underrepresented in higher education.
Established in 2017, the growing, multi-school PPHS system immerses students and their families in an innovative learning community. PPHS offers tuition free, authentic, STEM-focused experiences that prepare high school students for a successful future. These experiences include internships, industry projects, dual-credit courses and technical certifications. PPHS also offers its students a unique path to college; graduates who achieve Purdue's admission requirements are assured admission to one of Purdue's over 200 majors.
For more information on student registration, donations or business partnerships, and media requests, contact PPHS Network Office at  info@pphs.purdue.edu.