Back To Top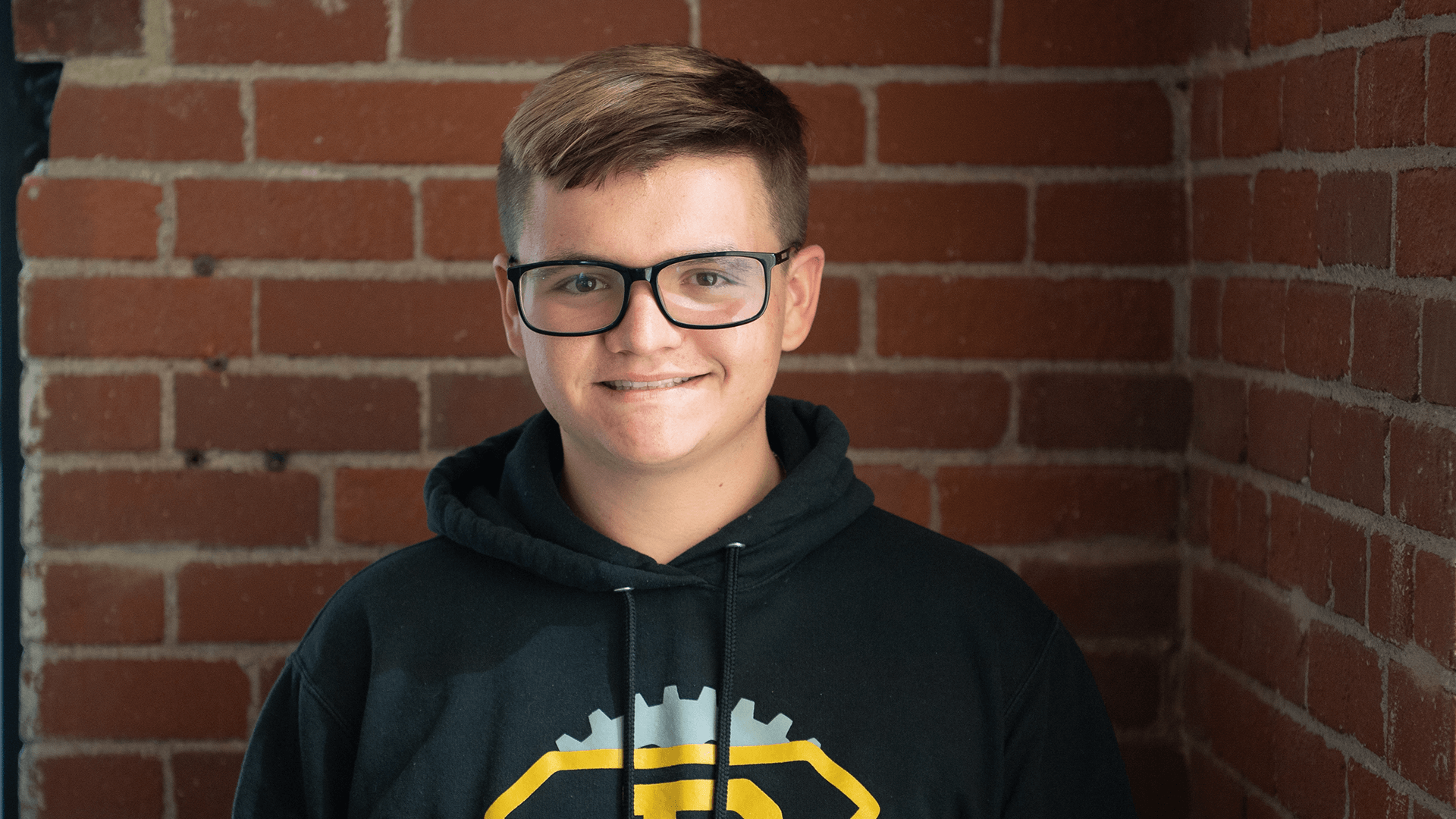 Members of the first graduating class of Purdue Polytechnic High School to enroll at University this fall
Xavier Howard knew he made the right choice enrolling in Purdue Polytechnic High School when he was asked to set his own freshman year schedule.
"That stood out to me because the school was giving us the responsibility to that," Howard says. "They were allowing us to make our own decisions and expecting us to manage ourselves versus having the school manage us."
In June, Howard will be among the first graduates of PPHS. The STEM-focused school promotes self-advocacy among its students, who are encouraged to learn at their own pace and work in project cycles that align with their interests. That appealed to Howard, who has always excelled in hands-on learning environments.
Through my education at PPHS, I've become much more confident in what I can do.

Xavier howard
"I've always loved working with stuff, rather than just hearing about it," he says. "Through the project-based curriculum at PPHS, we're given lots of options of different projects to work on. It's up to us where to focus our attention. That helps drive our personal passions a lot more compared to traditional high schools, and better prepares us for college."
In contrast to traditional school buildings where students move between classrooms that line long hallways, the PPHS Schweitzer Center at Englewood occupies two floors of the renovated PR Mallory building on the near eastside of Indianapolis. The facility's open floorplan encourages collaboration among students and their coaches.
"The building is very different compared to traditional high schools," Howard says. "It promotes conversation and being able to work with others. It's very helpful for the kind of learning we're doing here. It helps with just being more creative and feeling a lot less confined to what you can do and who you can see."
The summer before his senior year, Howard participated in the Purdue Summer Experience, a PPHS program that allows students to spend five weeks at Purdue University's West Lafayette campus, living in the residence halls and taking college classes for credit.
"That first-hand experience helped me understand what college is about," he says. "It helped me realize how well PPHS prepared me for the college environment."
After four years at PPHS, Howard is ready for his next giant leap — as one of the 49 PPHS graduates who qualified for admittance to Purdue University, he plans to study robotics engineering technology.
"Through my education at PPHS, I've become much more confident in what I can do," he says. "I've also become much better at collaborating with others through all the team projects. These are important skills to have for future jobs."
For more information on student registration, donations or business partnerships, and media requests, contact PPHS Network Office at  info@pphs.purdue.edu.