Back To Top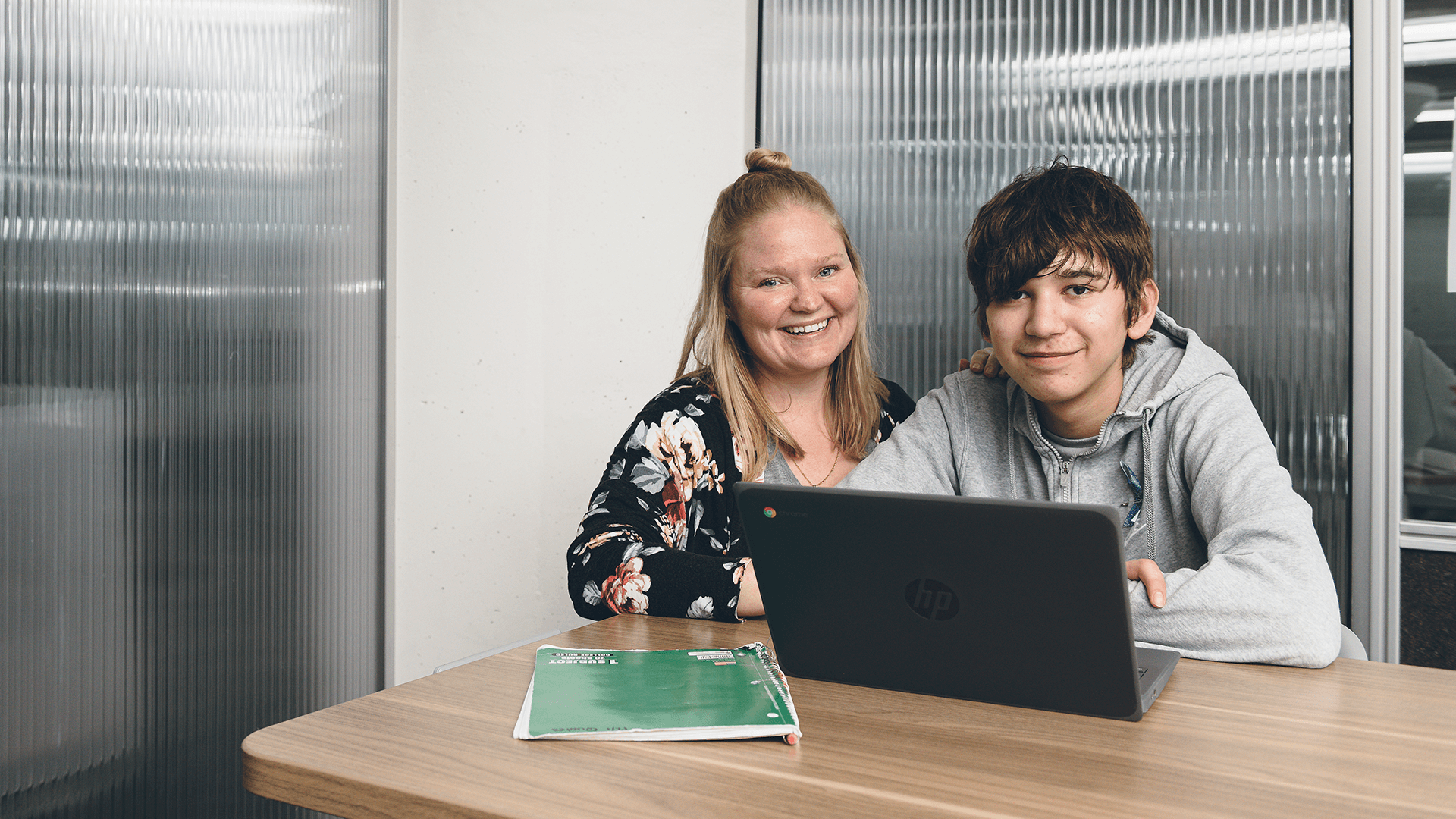 After years of struggling in a traditional school, PPHS was the perfect fit
Ty Tillman never excelled in a traditional classroom setting. An inquisitive, creative student, he struggled with sitting still in a rigid desk for most of the day. He endeavored to do well in school, but when assigned to independently read a chapter of the textbook and complete the study guide, Tillman's mind wandered. The boredom and lack of engagement led Tillman to act out.
By the time he reached seventh grade, Tillman spent more time outside of the classroom than in it. His mother, Molly Provost, worried for her son. Not only was Tillman failing academically, he was withdrawing socially.
"It was heartbreaking," Provost said. "When he was working one on one or with a smaller group of students, he seemed to do so much better than when he was just sitting in a classroom. I kept hoping things would improve, but it seemed like the only time he received the extra support he needed was when a behavior issue was being addressed."
A teacher herself, Provost recognized the complexity of meeting the needs of diverse learners, but she wasn't about to let her son get lost among the sea of other students. She began researching alternatives. As an educator, she wanted to find a school that applied standards-based learning. As a parent, she knew her son needed a flexible, hands-on environment. She found both in Purdue Polytechnic High School. Tillman enrolled as a freshman in fall 2020.
"We made an agreement as a family that he would try it for one semester and see how it goes," Provost said. "By the first week of school, he was in love. I picked him up after school and he excitedly talked about the teachers, the coaches, the other students. It was such a difference."
I wanted my son to be in an environment where he would thrive.

Molly Provost
Provost credits the strong sense of community, low student-to-teacher ratio and PPHS's self-directed learning philosophy as key contributors to Tillman's renewed engagement and enthusiasm for school. In his first year at PPHS, his grades improved drastically and he's shown more self-confidence, too.
Provost encourages other families considering PPHS to visit the school and experience for themselves how its flexible and personalized learning environment facilitates STEM-focused, project-based learning. For students who don't fit in the traditional classroom structure, PPHS offers one small step toward a successful future.
"It has to be a personal decision," Provost said. "Our decision wasn't based entirely on academics. I wanted my son to be in an environment where he would thrive. I would not go back to where we were. Not to say that every day is perfect, but we are so much further along than we would be if he had stayed in a traditional school."
For more information on student registration, donations or business partnerships, and media requests, contact PPHS Network Office at info@pphs.purdue.edu
RELATED STORIES