Back To Top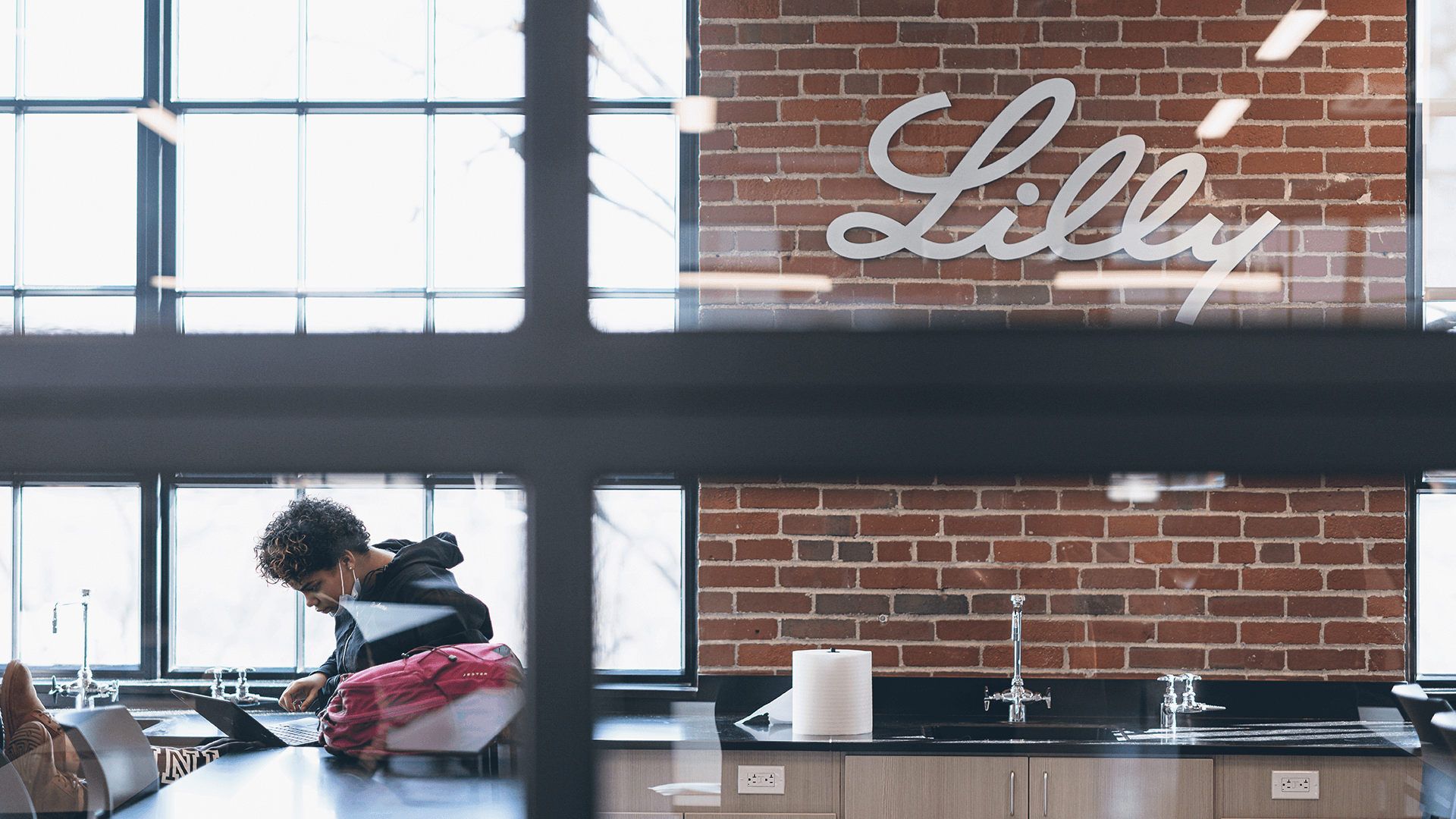 Industry partnerships offer immersive experiences to showcase STEM careers
The first time Jimena Avalos-Hernandez walked into the research lab at Eli Lilly and Co., she felt excited and a bit nervous. Like many of her classmates, Avalos-Hernandez had never visited a research facility before. The opportunity to perform experiments in a fully outfitted professional lab thrilled the budding scientist.
"It didn't look like a high school classroom," said Avalos-Hernandez, a junior at Purdue Polytechnic High School Schweitzer Center at Englewood. "It was more sophisticated. It felt very professional. The hands-on experience in an actual research lab made me feel like what I was doing was important."
A cornerstone of the PPHS project-based curriculum, industry partnerships provide opportunities for students to learn about STEM-focused career fields through immersive onsite experiences. While the PR Mallory Building — site of the PPHS Schweitzer Center at Englewood campus — was under construction, Lilly partnered with PPHS to provide access to a lab facility for students. At Lilly, students conducted scientific experiments using equipment and materials otherwise unavailable in a traditional classroom.
PPHS coach Sarah Mundy, a former lab researcher for Cincinnati Children's Hospital, was one of the PPHS instructors who collaborated with Lilly researchers to devise the lab curriculum.
"The PPHS science department collaborated with Lilly scientists to plan a wide variety of experiments — biology, anatomy, chemistry. We wanted to design an exploration process that wove multiple scientific disciplines together," Mundy said. "Some of the labs we did included dissecting things, investigating what happens during chemical spills and comparing different types of cells and tissues under a microscope."
Not only did Lilly scientists help plan the labs, they led the experiments and interacted with the students, too.
"Everyone involved was focused on making this a great experience for the students," Mundy said. "Our partners at Lilly were just as excited about this opportunity as our science department was. No matter how much we try to simulate a lab experience in a classroom, it's still a classroom. There are limits to what we can do.
"Industry partnerships like the Lilly lab offer hands-on experiences that allow our students to imagine themselves with a future in that industry. For our students to visit the Lilly campus, to see researchers in action, to work in an industrial lab setting and learn firsthand from the scientists — it was really impactful."
For Mundy, who holds a master's degree in biology, exposing students to diverse representation in STEM fields is crucial for building up their confidence to pursue STEM-focused careers themselves.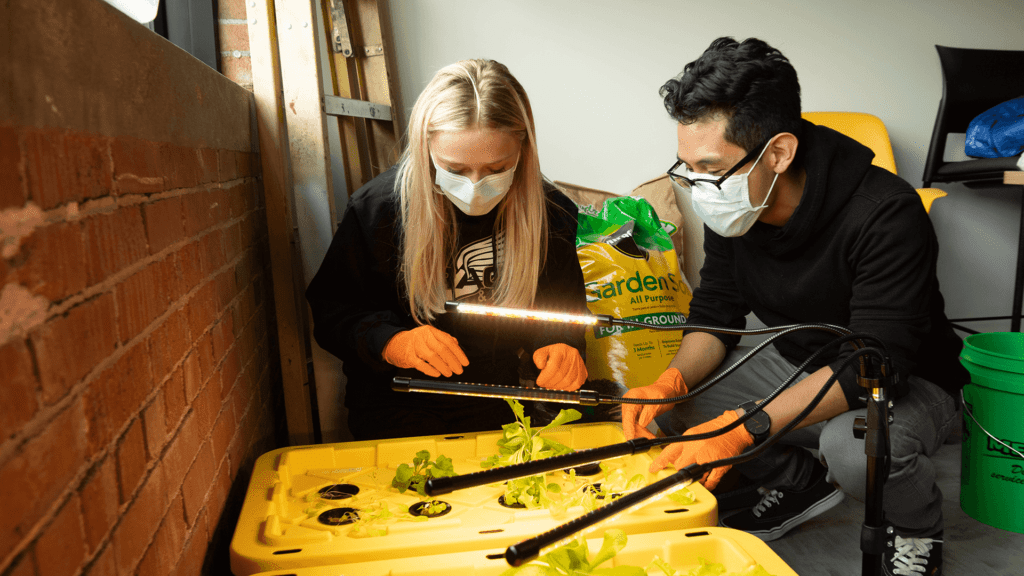 "It's vitally important to cultivate an interest in STEM among our students, but particularly with young women," Mundy said. "I commend the Lilly team for the diverse representation they showed to our students, including many talented women and people of color. That type of visibility is integral to ensuring a future where STEM is accessible to everyone."
This partnership is just the latest in a storied history of collaboration between Purdue and Lilly to create transformative educational experiences for students.
"We're proud to partner with Purdue on this innovative approach to STEM education," said Al White, Director, Lilly Social Impact. "As a science-based company, our future depends on ensuring that we have a deep and diverse pool of talent, especially in our home state. And that starts with sparking and fueling the next generation's enthusiasm for STEM studies."
The conversations with Lilly researchers inspired Avalos-Hernandez who hopes to pursue a career in health science.
"I'm always nervous meeting new people but everyone at Lilly was so welcoming," she said. "It was really cool to speak with scientists from so many different backgrounds, some of whom I could relate to. I could see myself there."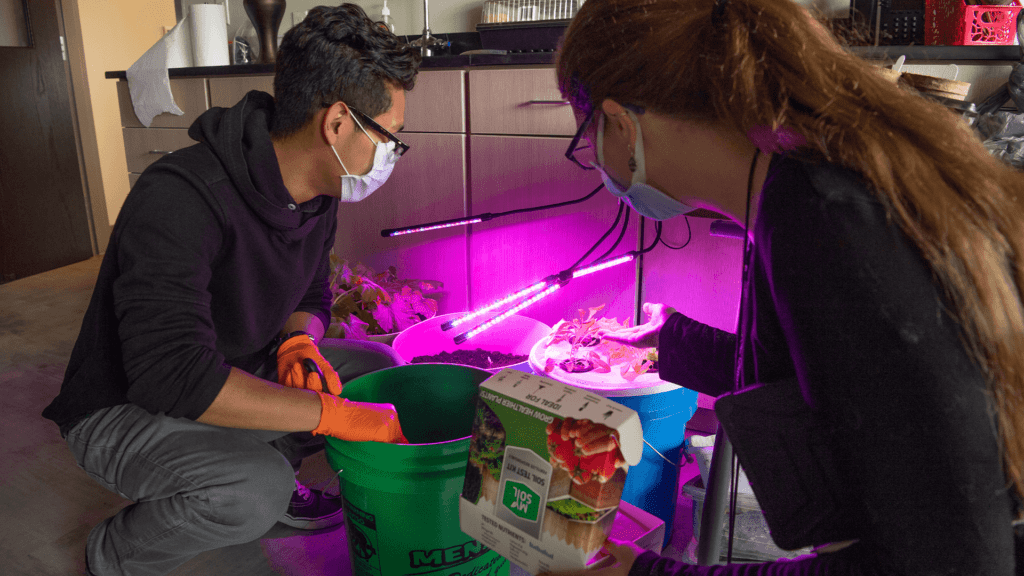 Once construction at PPHS Schweitzer Center at Englewood was completed, its state-of-the-art science lab was named the Lilly Lab to honor the partnership and serve as a reminder of the valuable experience that sparked enthusiasm for science and prepared students for their next giant leap.
"I looked forward to going to Lilly every time," Avalos-Hernandez said. "Working in the lab showed me what's possible. And I learned that science can definitely be more fun than I realized."
Learn more about PPHS industry partnerships at pphs.purdue.edu/partners.
For more information on student registration, donations or business partnerships, and media requests, contact PPHS Network Office at info@pphs.purdue.edu.