Back To Top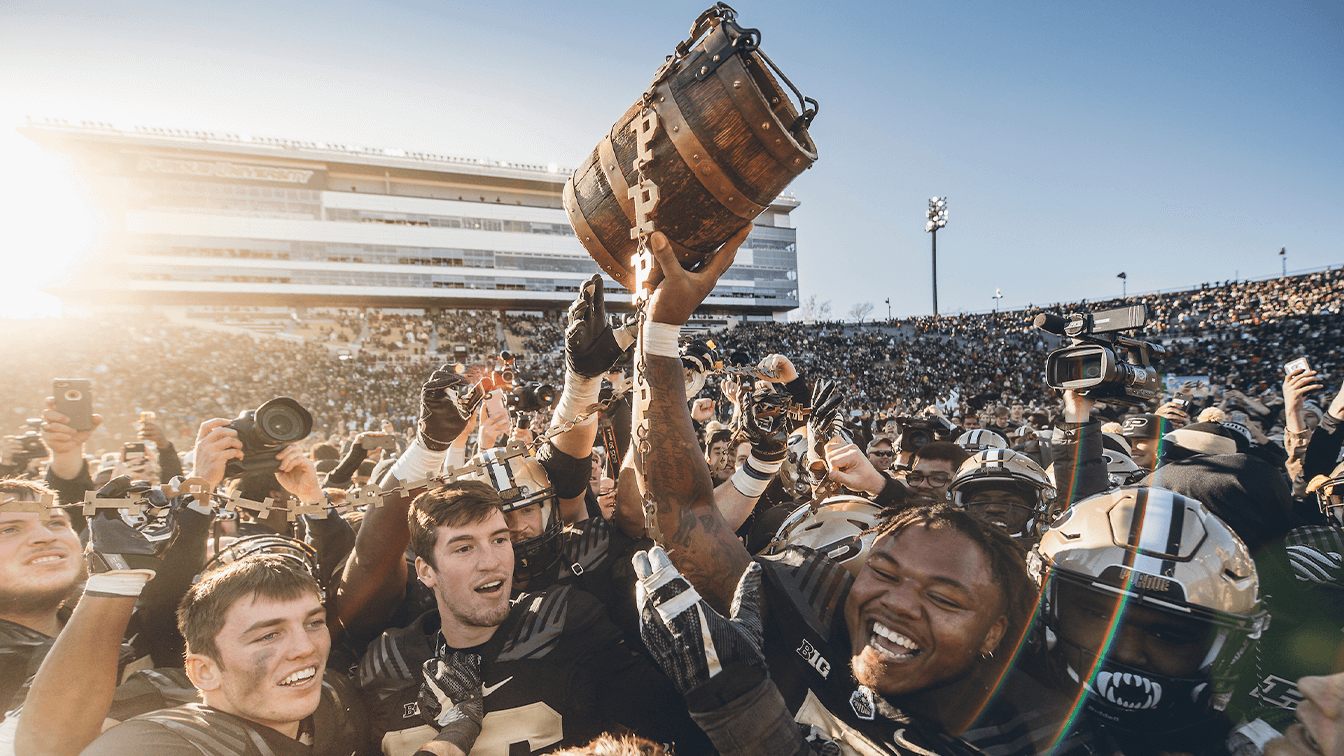 As Purdue battles Indiana on Nov. 27, each side will seek to claim the Old Oaken Bucket — one of the oldest football trophies in the nation.
In 1925, Chicago alumni groups of both Purdue and Indiana decided that there should be a traditional trophy for the winner of the annual game.
Russell Gray of Purdue and Dr. Clarence Jones of Indiana were in charge of finding a trophy, and they recommended that an old oaken bucket should be taken from a well somewhere in Indiana.
The bucket was found on the old Bruner farm between Kent and Hanover in southern Indiana by Fritz Ernst of Purdue and Whiley J. Huddle of Indiana. The bucket has history of being used during an incursion into Indiana during the Civil War.
The bucket has been kidnapped by both schools several times, sometimes missing as long as just before or after the annual game.
Every year, an "I" or "P" is added to the chain of the bucket to signify the winner of that year's game. The first game ended in a tie, resulting in an "I-P" link. Since then, there have been 60 "P" links, 32 "I" links and two additional "I-P" links.
Purdue will battle Indiana at 3:30 p.m. Nov. 27 in Ross-Ade Stadium.
RELATED STORIES