Back To Top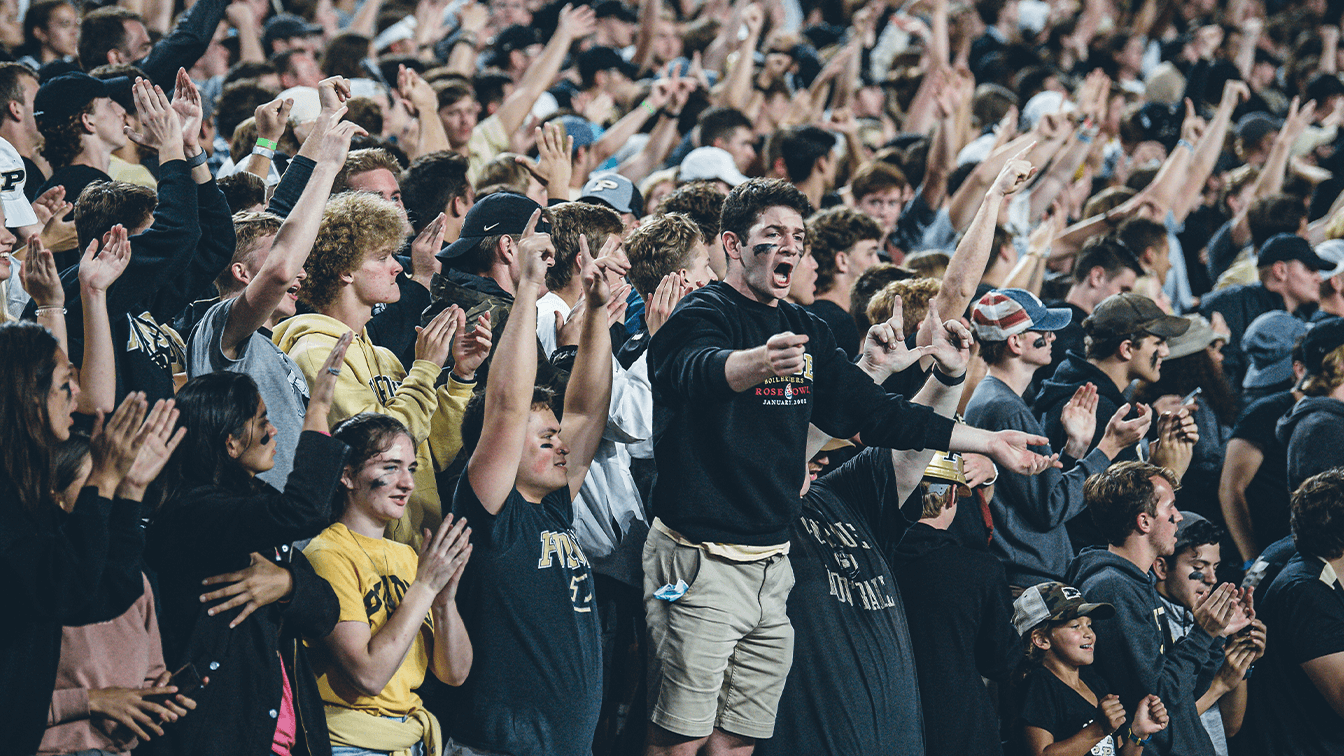 President of the Ross-Ade Brigade and Purdue super fan Maddie Barondeau shares what it means to become a Boilermaker for life, even if you weren't born into a Purdue family
Growing up in a family of die-hard Mizzou football fans, Maddie Barondeau hadn't even heard of Purdue University until she explored colleges while in high school. In addition to the reputation Purdue enjoys as an excellent school, a big plus for lifelong football fan Maddie was being able to attend Big Ten games.
Maddie joined the Ross-Ade Brigade student cheering section as a freshman, worked as an officer during her sophomore and junior years and now serves as president of the organization. It's a leadership position she hopes will make her resume stand out when looking for a job post-graduation.
This year, the Ross-Ade Brigade has about 4,500 members, the largest membership since it began in 2012. "People are really wanting to go back to the stadium this year," Maddie says. "At the Oregon State game, the line went all the way back to Cary Quad. We've never had the line go that far."
One of the goals of the Ross-Ade Brigade is to fill the stands with student fans. But one often-overlooked part of that goal is to create more returning Purdue fans. "We want people to be excited and to become lifelong Boilermaker fans and to come back to Purdue games as alumni," Maddie says.
Her love of football paired with her passion for Purdue will undoubtedly keep Maddie cheering for her alma mater long after she graduates. However, she says that her fellow students make all the work of being president worth it. "Having all those students who are that dedicated make it a special experience. You only get six home games, so when you put it in that perspective, you gotta make the most out of it."
"I grew up where most family vacations were to away football games," Maddie says. "It's where some of my favorite memories are from, and the fact that I can share that with my family and 4,500 of my friends is really cool. Boiler for life, right?"
Read about other Purdue Super Fans