Back To Top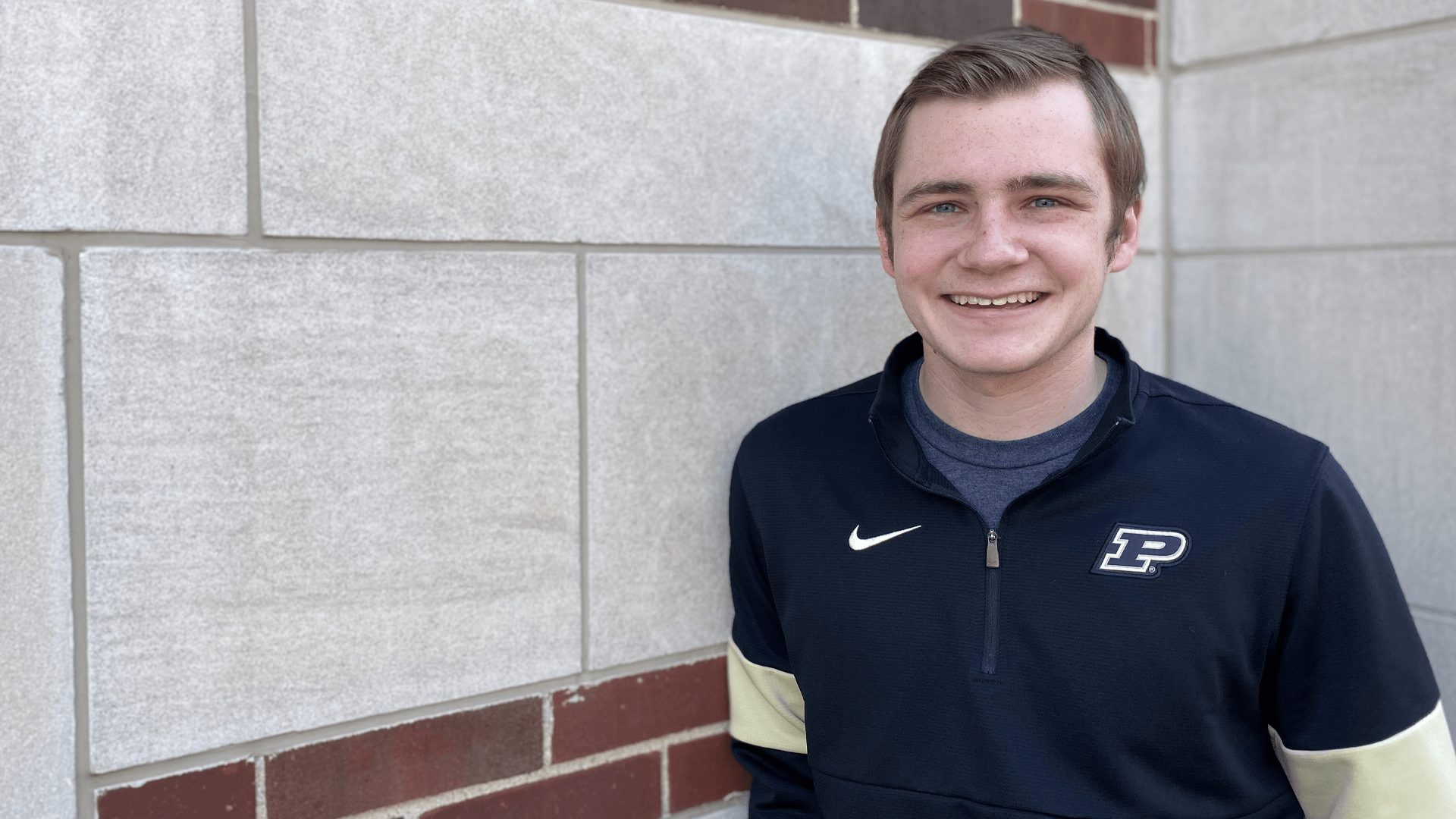 When he considers that he's one of more than 34,000 undergraduate students at Purdue, Mitchell Demerly sees innumerable opportunities for friendships, connections and support.
"I view Purdue's large size as one of its biggest strengths," he says. "With so many students, you're guaranteed to find others who share your interests, organizations that empower you to pursue your passions and mentors who help guide you along the way."
And for a person who has a lot of interests like Mitchell, that made Purdue exactly the right place.
I've found that I fit in so many places across Purdue's campus. My favorite and most memorable experiences at Purdue have been in the organizations I'm involved with.

Mitchell Demerly
Over the years, Mitchell has been involved with organizations such as Purdue Foundation Student Board, Purdue Science Student Council, Old Masters and Rising Professionals. And it's been the thing that's taken his experience from good to great.
"Through these involvements, I've discovered my Boilermaker experience — the path that has developed me as a person, as a professional and as a leader," he says. "The special thing about Purdue is that you don't just fit into one place. You're empowered to explore the thousands of unique opportunities and experiences Purdue has to offer."
RELATED STORIES