Back To Top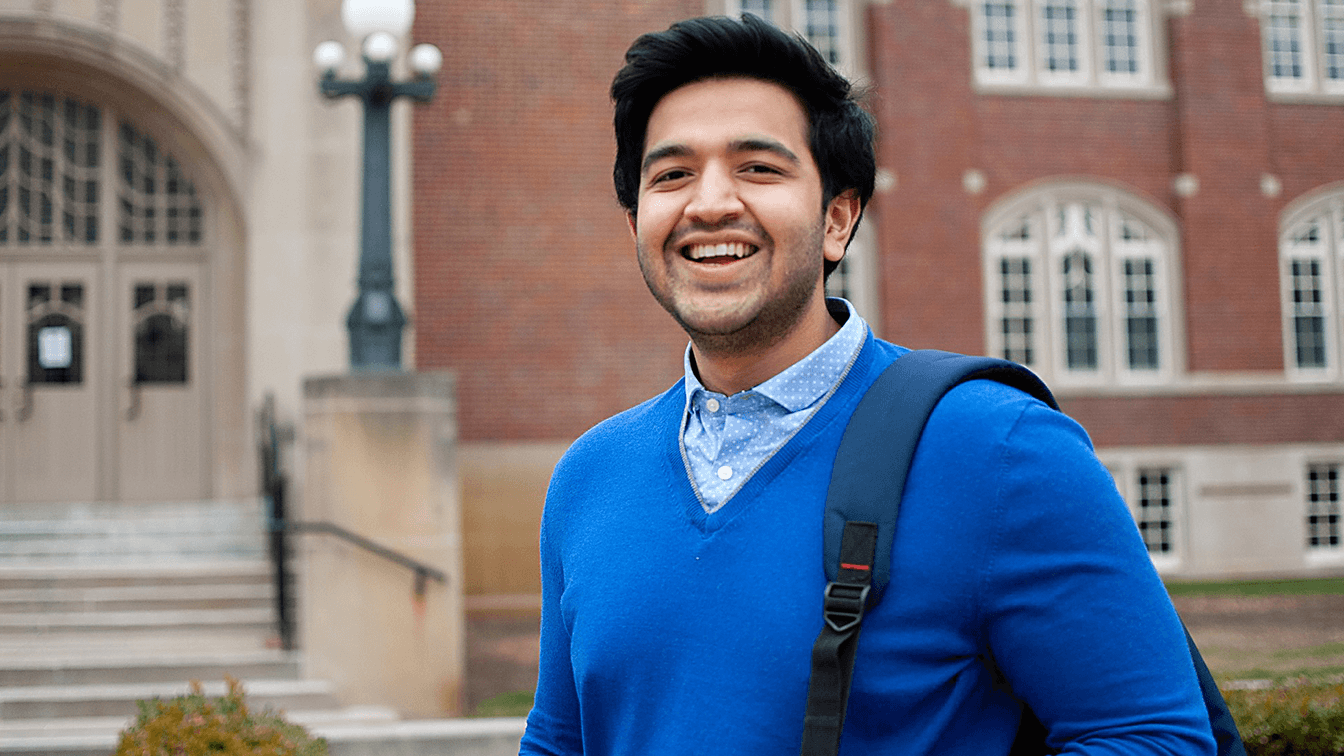 For Navneet Rangarajan, living in University Residences has been a significant factor in how his college experience has played out.
"I've lived in three different halls over a span of three years, and those experiences have included some of the best highlights of my Boilermaker journey," he says. Here are his reasons.
It's safer. "I personally feel safer in an on-campus environment because of the extent of help that's at hand in case you need it. When you move away from on-campus housing, you're essentially by yourself and need to find your own ways to make things work. Anyone starting out should choose an on-campus setting," Navneet says. But how has COVID-19 impacted the safety in University Residences? It's actually safer on campus. Protect Purdue protocols are monitored and adhered to on campus, whereas off campus, they may not be. "When everyone maintains the Protect Purdue protocols, everyone has a wonderful, safe experience," he says.
Connections are stronger. "All the events put together by University Residences and the floor community allowed me to make meaningful friendships that remain my strongest connections," he says. "Building similar relationships in an off-campus setting is significantly more challenging since on-campus housing provides a much more social environment."
Education extends beyond academics. Navneet says living in University Residences makes a purely academic experience a much more holistic one. "Living in this setting is an experience every Boilermaker should go through. It can be life-changing and can tell you a lot of things about yourself, because you'll get to interact with people coming from all walks of life," he says.
Ultimately, his college experience simply would not have been the same without the residence-life element.
The number of benefits that I received from University housing can't be properly articulated.

Navneet Rangarajan
RELATED STORIES