Back To Top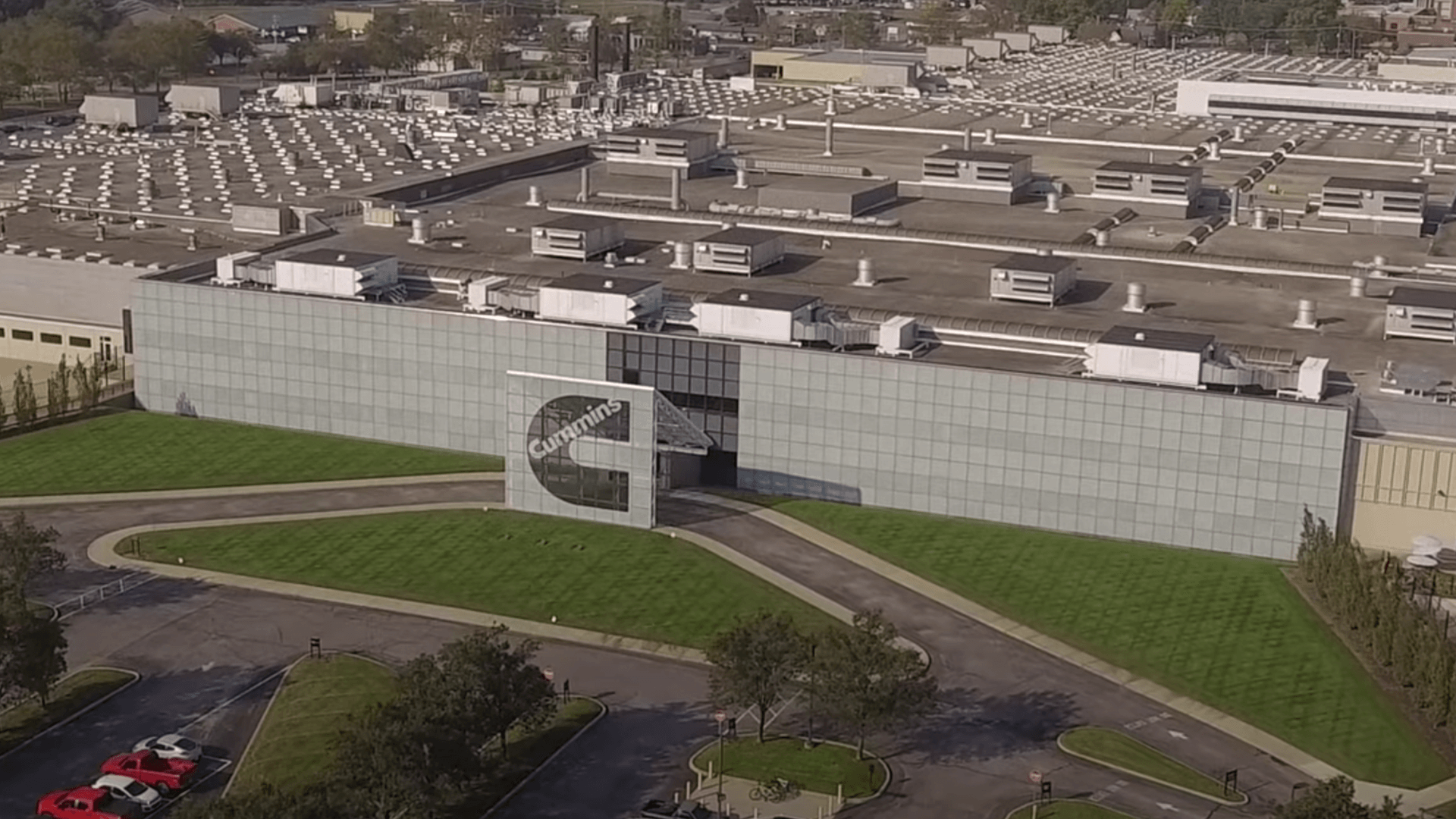 Purdue University and engine manufacturing powerhouse Cummins Inc. share a lot in common.
Dan Hirleman, executive director for international advancement and professor of mechanical engineering at Purdue, puts it this way: "Purdue and Cummins have the same philosophy, I think — the same ethos. And so, when Cummins professionals, engineers, staff and Purdue's students and faculty get together, there's some magic."
And a recent partnership between The Data Mine at Purdue and Cummins has captured that magic in a new and innovative way. Through collaboration with Cummins and other corporate partners, The Data Mine is providing students with hands-on learning experience, all with a single goal in mind: creating a generation of data-fluent professionals ready to lead Indiana's economy into the future.
David Hall, data science director for the analytics and artificial intelligence team at Cummins, explains how Cummins got involved with The Data Mine.
"Initially, we were looking at how do we build better talent pipelines," Hall shares. "We actually found that there was a lot more benefit because we were able to have our employees engaging with students."
Eric Van Gorp, interim analytics and artificial intelligence director in Cummins' project management office, explains.
"At Cummins, we want to think outside the box," says Van Gorp. "But it's hard to think outside the box when you're inside of a corporation that has a certain structure and a certain approach to things. With the students, that is not the case. Our working relationship is, 'We want to give you some guardrails and some guidelines. But other than that, we're looking for you to think out-of-the-box'."
Results Delivered in the Greater Lafayette Community
Partnership with The Data Mine not only means building talent pipelines and challenging employees to think creatively. It's also about delivering real-world results through project-based collaboration.
One of the projects that students from The Data Mine and Cummins employees collaborated on had direct impact in the Greater Lafayette community — the Leaper X program in partnership with CityBus of Greater Lafayette. Students were able to evaluate opportunities for efficiencies and influence route setting on Purdue's West Lafayette campus.
"That was really interesting for Cummins, looking at not only the ability to enable transit systems to deliver their mission, which is moving people around, but also looking at different ways on how can we create a more sustainable future as well — energy efficiency, fuel economy, and things like that," Hall explains.
Claudia Duncan, a senior and data science major, was one of The Data Mine students who worked on the project with Cummins.
"I wanted something to challenge me so that way I could learn and grow, too," Duncan shares. "Before we started this project this semester, I was feeling a little overwhelmed and a little intimidated because it was stuff that I had never done before."
While the newness of the project initially put Duncan out of her comfort zone, ultimately, the experience was rewarding.
"By getting my hands dirty and actually learning as I was doing, and then consulting our graduate student mentors and the Cummins team, I felt much more comfortable."
While Duncan is a data science major, The Data Mine is open to students from every discipline and school at Purdue. Students like Sabrina Dopp, a general management major at Krannert with a concentration in data analytics and a minor in statistics.
She echoes Duncan's comments about being nervous at the outset, explaining that she and her fellow students felt anxious about approaching the Cummins team. Over the semester, however, they were able to develop strong connections.
"This past semester we've been meeting them once a month, and they always spend the first five or 10 minutes of the meeting chatting and catching up," Dopp reflects. "They're kind of like a family."
A Real-World Classroom
The Data Mine transforms the college learning experience, breaking down the classroom walls, empowering students to get experience with a diverse set of corporate partners and encouraging creative thinking in tackling real-world challenges.
"With this Cummins project, we have a lot more room for creativity and a lot more room to explore our own ideas," Duncan explains. "Different problems arise — which is where we can kind of come together and collaborate."
And The Data Mine provides a wide-encompassing experience, not often possible to attain through traditional internships.
"We've been able to work with different types of leadership within Cummins," Duncan says. "This means that feedback is well-rounded, helping us think about diverse needs and approaches to problem-solving."
Asked to describe the culture at The Data Mine, Hall describes it as "thoughtful and persistent." Trademark Boilermaker qualities.
"I see that they're really eager to accomplish what they're set out to do," Hall says. "They're very creative in how they're thinking about the problem space and coming up with varied and unique ways of trying to tackle the problems that we put in front of them."
Growing Indiana's Talent Pool
For Dopp, her experience with Cummins has been transformational.
"All the knowledge I've gained from this has entirely changed my career path," she reflects. "I went in not knowing what I wanted to do, and then somewhere along the way I found management and business. But The Data Mine specifically has influenced, 'I can learn these technical skills. I can do this. I have the ability to learn anything'."
Ultimately, employers like Cummins that partner with The Data Mine hope that Dopp — and others like her — will choose to launch their careers here in Indiana.
Hirleman spoke with Dr. Mark Daniel Ward, director of The Data Mine, on the subject.
"One day, Mark Ward and I were talking about the fact that all of Purdue's corporate partners were quite concerned about their ability to attract talent that could thrive in the digital enterprise of the future," Hirleman explains. "We need to give students opportunities where they can see themselves staying and working in Indiana in core industries, agriculture, automotive, aerospace, pharma — all of those."
For Van Gorp, The Data Mine is all about getting students in "the big data space."
"Letting them focus, and unleash their passion about that type of work to where it gives them the visibility and connection to corporations that are out there … but then also giving that guiding light, that path into corporate America."
By uniting the state's top corporations with its best students, The Data Mine is driving progress for Indiana as a whole.
"The more talent we pull in — students and workforce that is aware of these type of programs, and is aware that the Midwest is truly a technology hub for data science and machine learning — the more they're going to be drawn here," reflects Hall.
RELATED STORIES