Back To Top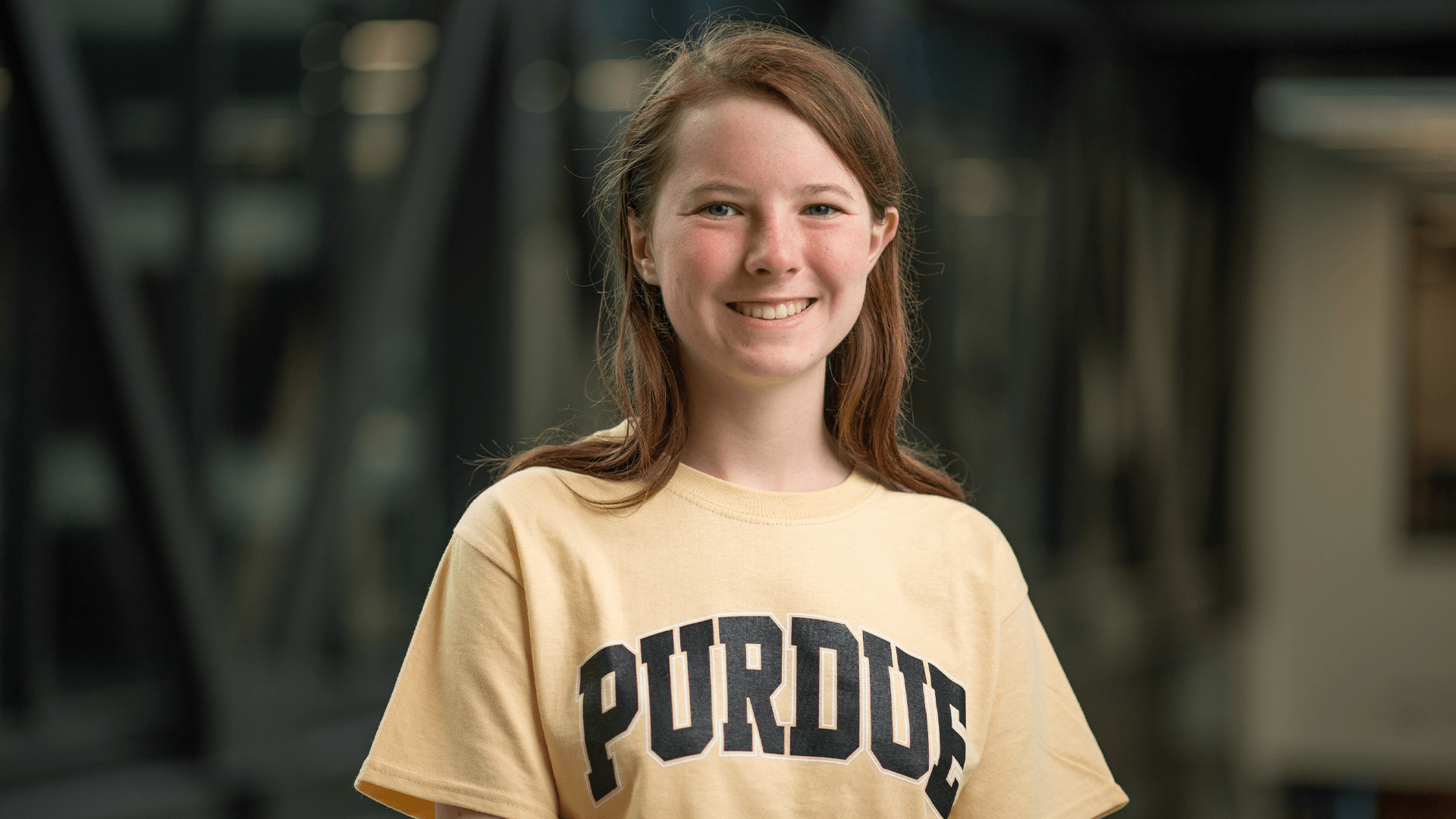 Self-directed learning model allows Katie Johnson to finish high school a year early
Katie Johnson didn't plan to graduate early – things just fell into place. Propelled by the self-directed learning philosophy at Purdue Polytechnic High School, she merely worked at her own pace – which turned out to be well ahead of the average high school student.
Johnson first learned about PPHS from her father, a Purdue University alumnus who encouraged her to persistently pursue her education at the STEM-focused high school.
Allowed to design a personalized curriculum that suited her strengths and abilities, Johnson found herself blazing through coursework and earning class credits much faster than she'd been able to when attending more traditional schools.
"With self-paced learning, if I need to take a step back from something because I'm struggling to comprehend it, I can," Johnson says. "But at the same time, when I'm ready to step forward and work ahead, I'm not being held back by others."
After earning top marks on the PSAT, Johnson began taking college-level courses at Ivy Tech Community College while simultaneously completing her high school work. Those classes gave her the boost to earn dual credit toward her high school diploma and graduate a full year early. Johnson credits PPHS coaches with empowering her with the tools to succeed.
"The coaches are always there to get us started on a project or to help guide us through the last little bit," she says. "But they really encourage us to look at things through a design-thinking process so that we are able to solve our own problems. In the future, when there's no one there to give us an answer, we've been taught how to find the answer for ourselves."
As part of the first graduating class at PPHS, Johnson will start as a freshman at Purdue University in the fall where she plans to major in mechanical engineering technology.
"I never would have considered a future in engineering if it weren't for Purdue Polytechnic High School," she says. "I never had the opportunity to explore engineering before I came here. Now that I've had the experience working on these engineering-focused projects, I know that's what I want to do."
I never would have considered a future in engineering if it were not for Purdue Polytechnic High School.

Katie Johnson
PPHS Student
For more information on student registration, donations or business partnerships, and media requests, contact PPHS Network Office at info@pphs.purdue.edu.
RELATED STORIES