Back To Top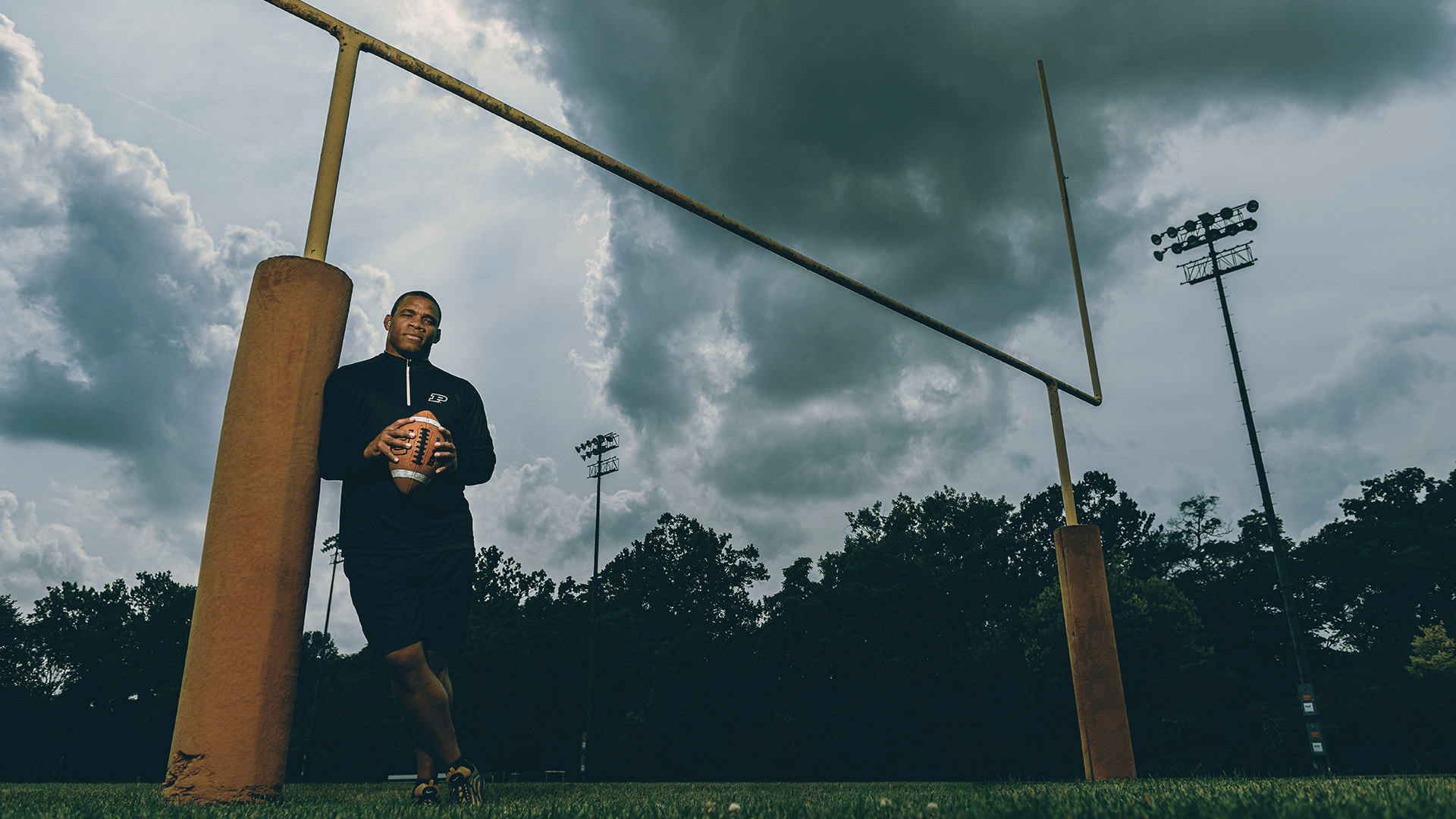 Purdue Polytechnic High School football program centers around collaboration, camaraderie
Only eight students showed up at the first callout for the Purdue Polytechnic High School (PPHS) football team. The innovative school was still in its infancy, but head coach Dante Cook was determined to field a full squad.
"Like everything else at Purdue Polytechnic High School, the football team started very entrepreneurially," Cook says. "We were scrappy. We had to sell the idea and gather support in order to recruit a team."
The previous year, Cook arranged for interested students to play for the Lions Football Club on the north side of Indianapolis. A former NCAA Division I college player— he played for the College of William & Mary — Cook spent six years building that club program and coached several players who've gone on to win high school state championships.
His competitive spirit and desire to make a difference drove him to sign on as head coach at PPHS, a role he's held for the past two years. But first, there were a lot of logistics to tackle.
"Just like our students have to do when they're creating a business plan for a passion project, we put together an entire plan for how we would run a football team," Cook says. "What was the budget and the expected numbers? Where would be practice? We didn't have buses at the time. How would we get kids to and from practice? Where would we store equipment — if they even had it? There was a lot we had to work out."
Recruitment happened organically. Many of the students viewed themselves as basketball players, and the majority didn't have any football experience. Cook and other faculty members attended basketball games and walked the hallways to encourage students to join the team.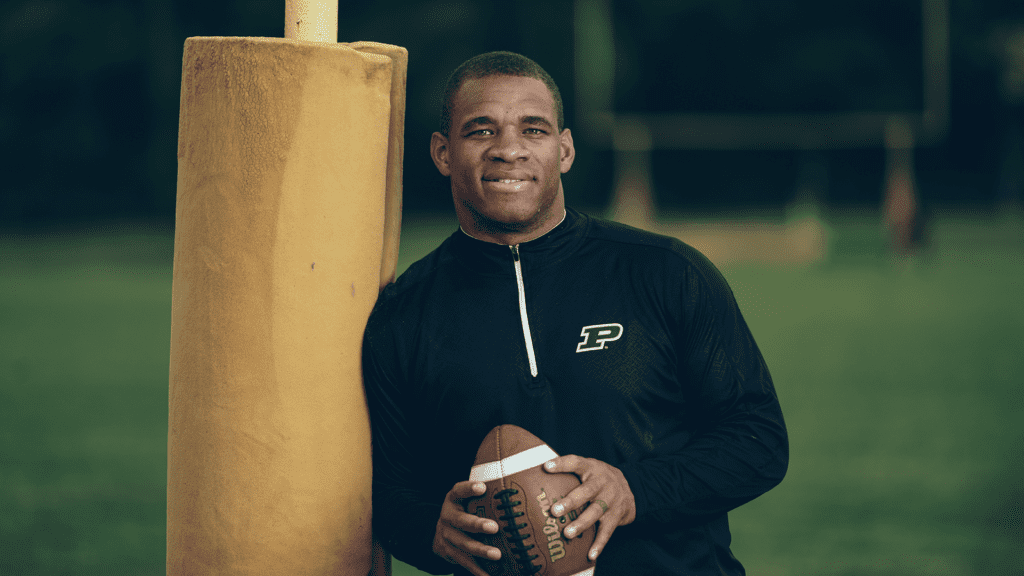 "When you play high school sports, it's less about the sport itself and more about the team," Cook says. "It's the friendship, the camaraderie. It's winning and losing together. The students at PPHS are committed to collaboration and teamwork. That's what the school is all about. So when you're trying to build a football team, what you're really doing is building a culture that the team can be proud of and that the students can be a part of from the very beginning."
The PPHS football team's culture creates a family environment where every player feels welcome and accepted. The coaching team works to provide a safe place for students regardless of skill level, athletic ability, family background or economic situation.
"A lot of times their heroes are their mom, their grandmother or their aunt," Cook says. "Many players on our team don't have male role models. And when you hear about the hardships they've endured, you realize that they're carrying the weight of those experiences onto the field. If we coaches can serve as role models and provide new opportunities for them, this program is going to change a lot of students' lives."
When it comes to his vision for the future, Cook's goal is clear: He wants to build champions on and off the field.
RELATED STORIES