Back To Top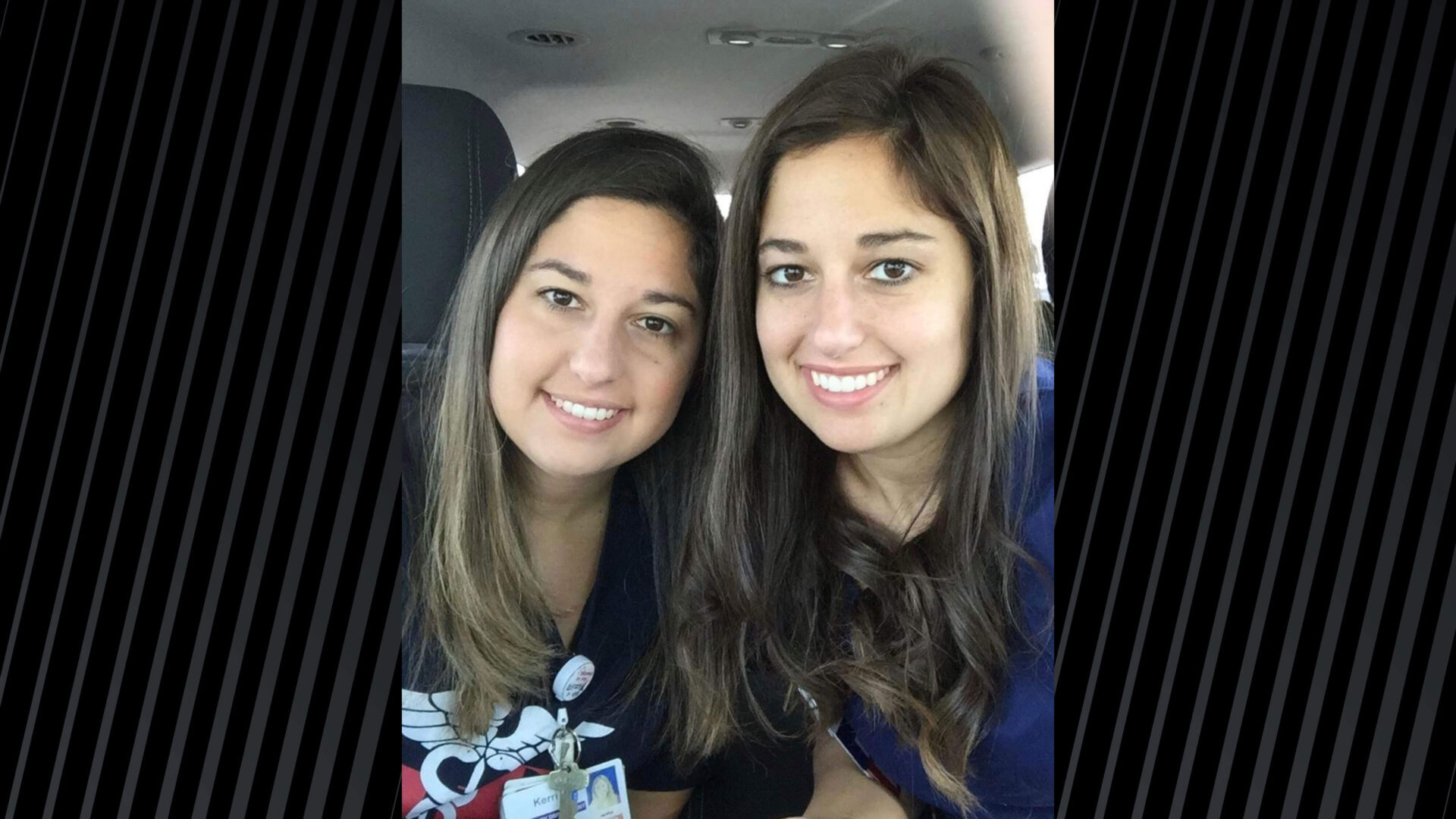 Kerri and Kelli have a lot in common, including master's degrees in nursing from Purdue Global
Identical twins Kerri Stone and Kelli Lyon were roommates throughout their undergrad experience. Both earned bachelor's degrees in nursing and then went to work for the same hospital. Today, they are neighbors in Indianapolis, their hometown, and have daughters who are the same age.
"Born one month apart," Stone says.
"To the day," Lyon adds.
The sisters had been planning to go back to school for a Master of Science in Nursing degree, but, in Stone's words, "We just kind of got comfortable in our roles as RNs." After becoming moms, they figured they missed out on their opportunity.
But the sisters had a champion in their corner: their mother. During Lyon's and Stone's clinical rotations, she volunteered to look after her granddaughters.
"She has been a huge support system for us," Stone says. "We could not have done this without her."
Since they began their program in March 2020, clinical rotations seemed like they would provide an additional challenge.
"I thought there was no way I would find enough clinical sites, but it was actually pretty easy," Stone recalls. "During the pandemic, the family medicine office where I was doing clinicals shut down — but Purdue Global let me do clinicals at an urgent care center to get my hours done. It was great because I got a whole different experience, and Kelli and I both ended up getting jobs there. We love it!"
A flexible online format
The sisters carefully planned their decision to go back to school.
"We did a lot of research," Lyon says. "Purdue Global not only had an excellent program, but the people working there were the nicest and most helpful — both the faculty and the staff. It really made a big difference."
"The staff have been wonderful," Stone adds. "Easy to work with and quick to respond."
We did a lot of research, and Purdue Global not only had an excellent program, but the people working there were the nicest and most helpful — both the faculty and the staff. It really made a big difference.

Kelli Lyon
Purdue Global master's of nursing, Class of '21
The pair chose to pursue Purdue Global's ExcelTrack™ Master of Science in Nursing — an accelerated, competency-based program. They loved the online learning platform, which fit their routines as they continued to work through school.
"We still worked two 12-hour shifts per week," Lyon says.
While once-weekly lectures and daily assignments kept the sisters busy, they were able to maintain a schedule that made sense for their lives as working mothers.
"It was awesome," Stone shares. "It was really easy to work on those assignments at home in our spare time. We had regular virtual seminars — but other than that, we could do everything anytime, as long as it was submitted by the end of the week."
If scheduling conflicts prevented them from attending class, they were able to write brief summaries after watching the recording to get attendance credit.
"The whole process was so flexible and fit with my schedule wonderfully," Stone concludes.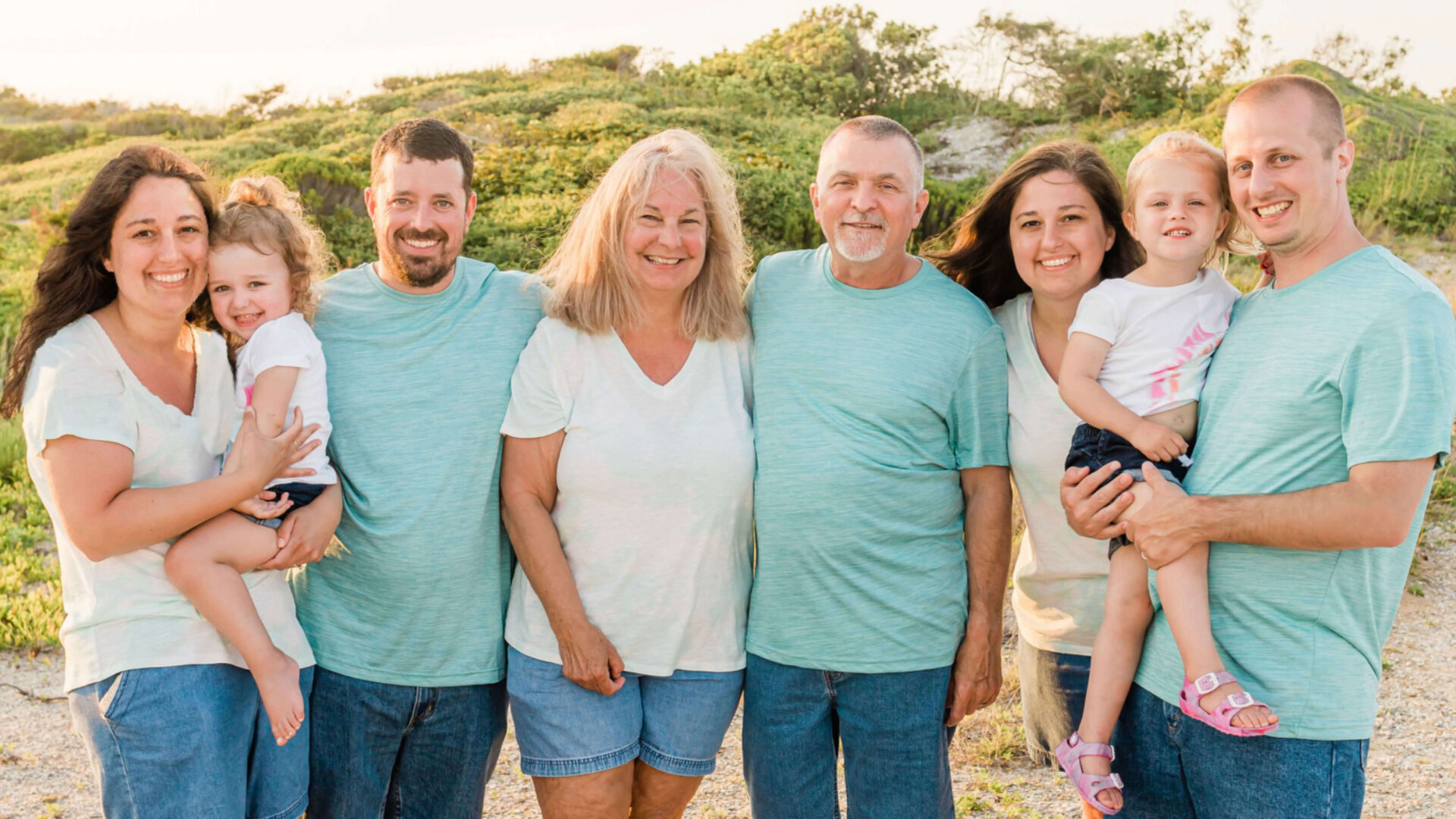 Building connections in the Purdue Global community
Purdue Global's classroom is as wide as the world. Despite not being in the same physical location, students find ways to create community, united by a common drive to pursue their unique dreams.
"We joined a study group — and still talk to them to this day," Stone says.
"Joining a study group was one of the best parts of the whole experience," Lyon adds. "Knowing that our peers understood what we were going through as working parents pursuing a degree helped push us forward. They were a source of constant encouragement."
The professors were quick to respond to emails, Stone notes. "And they usually gave out their cellphone numbers in case of emergency," she says. "We never had a problem getting a hold of our professors."
Both women graduated from Purdue Global's online School of Nursing with a Master of Science in Nursing (MSN), with a specialization in family nurse practitioner primary care.
"We earned our whole MSN in 18 months," Lyon says. "Purdue Global was awesome. We strongly recommend it to anybody."
Asked if they ever doubted that going back to school with Purdue Global was the right thing to do, the twins are unanimous in their response: "Never."
"We had a group chat with our study group titled Future NPs," Stone says. "It was the best feeling when the last member of our study group passed boards, and we were able to change the name of the group text to New NPs."
Since graduating in the fall of 2021, both sisters work as nurse practitioners.
"We are both loving our new roles," Lyon says. "We are so grateful for this opportunity."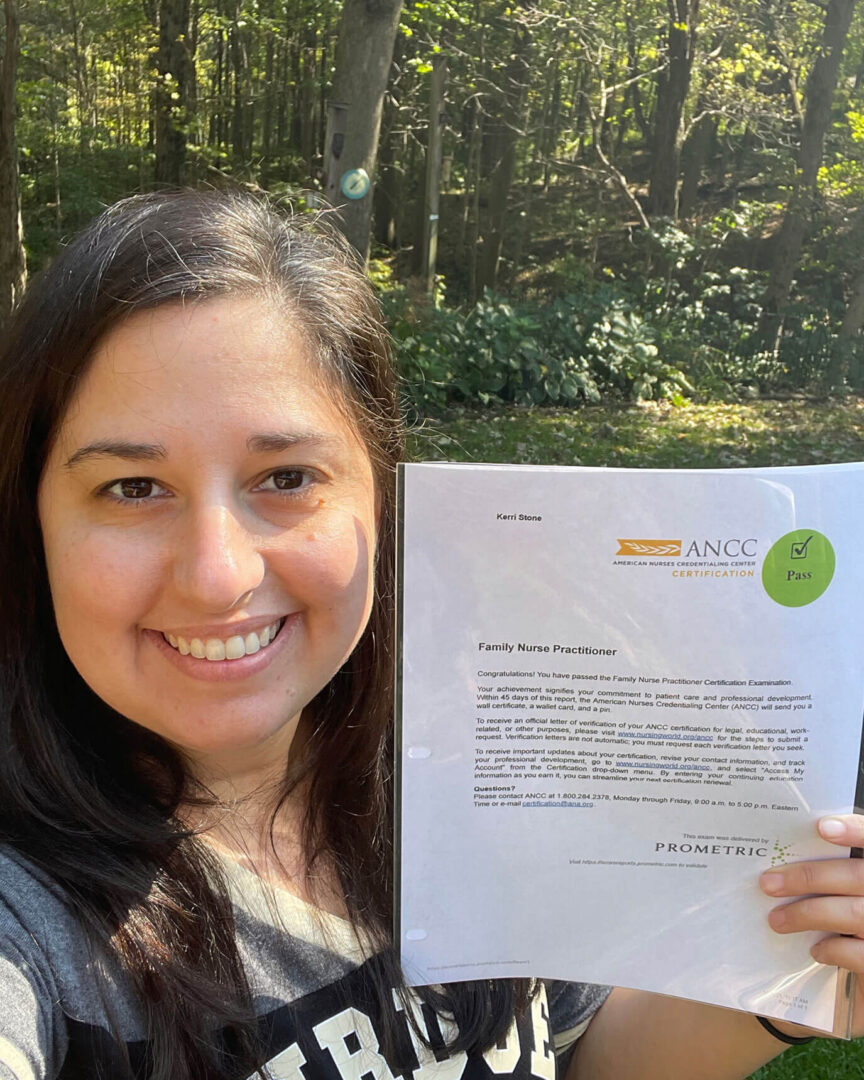 Start your next chapter with Purdue Global
If you are a BSN-prepared registered nurse considering taking the next step with a master's degree in nursing, consider Purdue Global. Purdue Global is Purdue's online solution for the working adult with life experience, and often some college credit — but no degree.
More stories about Purdue Global.