Back To Top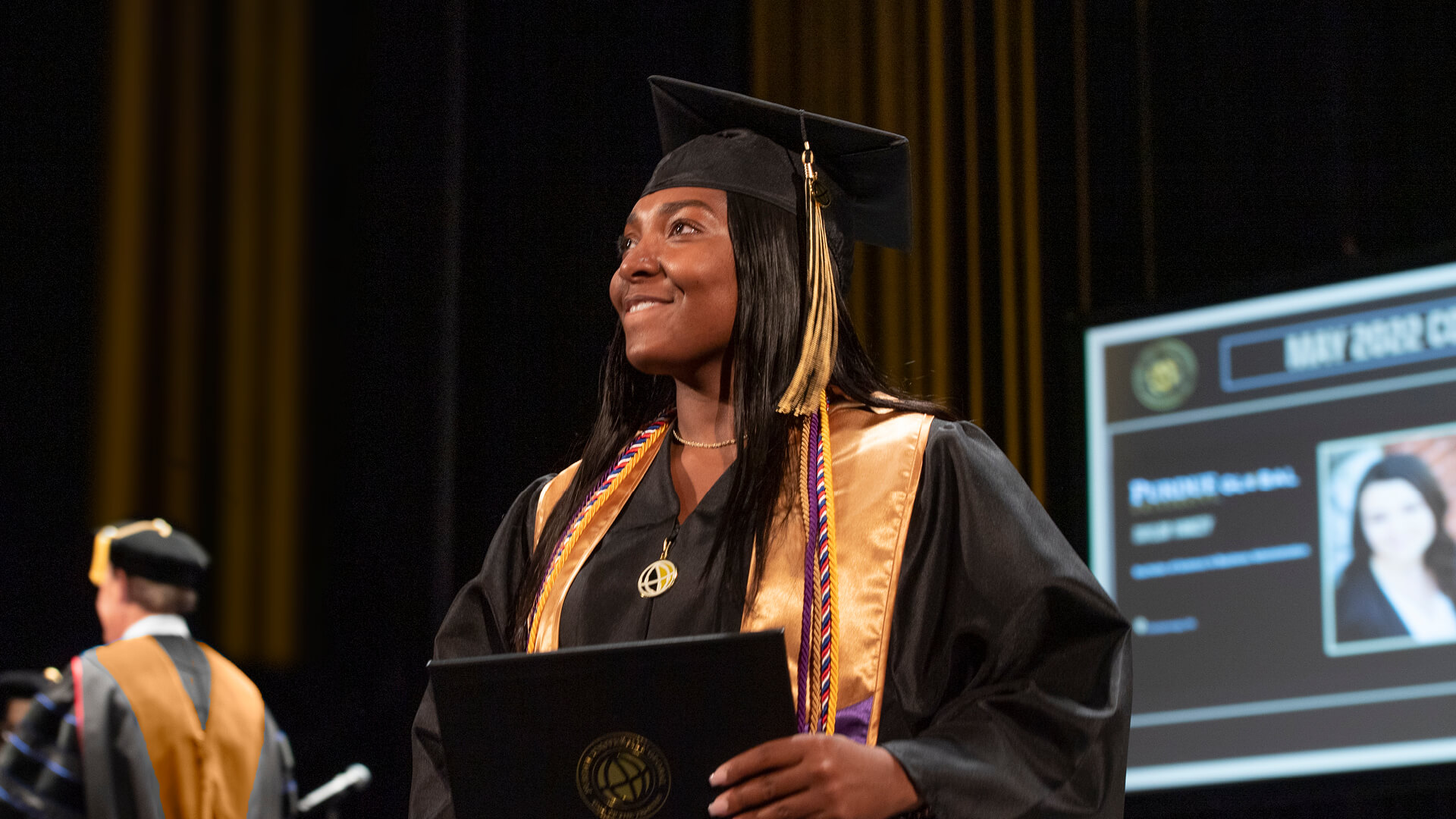 Growing Purdue's commitment to top-tier education for all
As one of the world's most respected and innovative universities, Purdue has been making top-tier education accessible to all for more than 153 years.
Purdue Global is Purdue's accredited and affordable online solution designed for the working adult with life experience, and often some college credit — but no degree.
Today, more than 30,000 students are pursuing their degree with Purdue Global across 175-plus programs: nursing, technology, business, law and more.
Meet the faculty, students and staff of Purdue Global. Follow their journeys, get to know them and see how persistence pays off with Purdue Global.
As a land-grant university, Purdue exists to provide educational opportunity Nearly 45 years after she attended her first class on Purdue University's West Lafayette campus, Cynthia Walker Middleton finished what she started by completing an online degree in business administration through Purdue Global. Justin Marvin enrolled at Purdue Global with the hope that a college …
Read More
Related Stories