Back To Top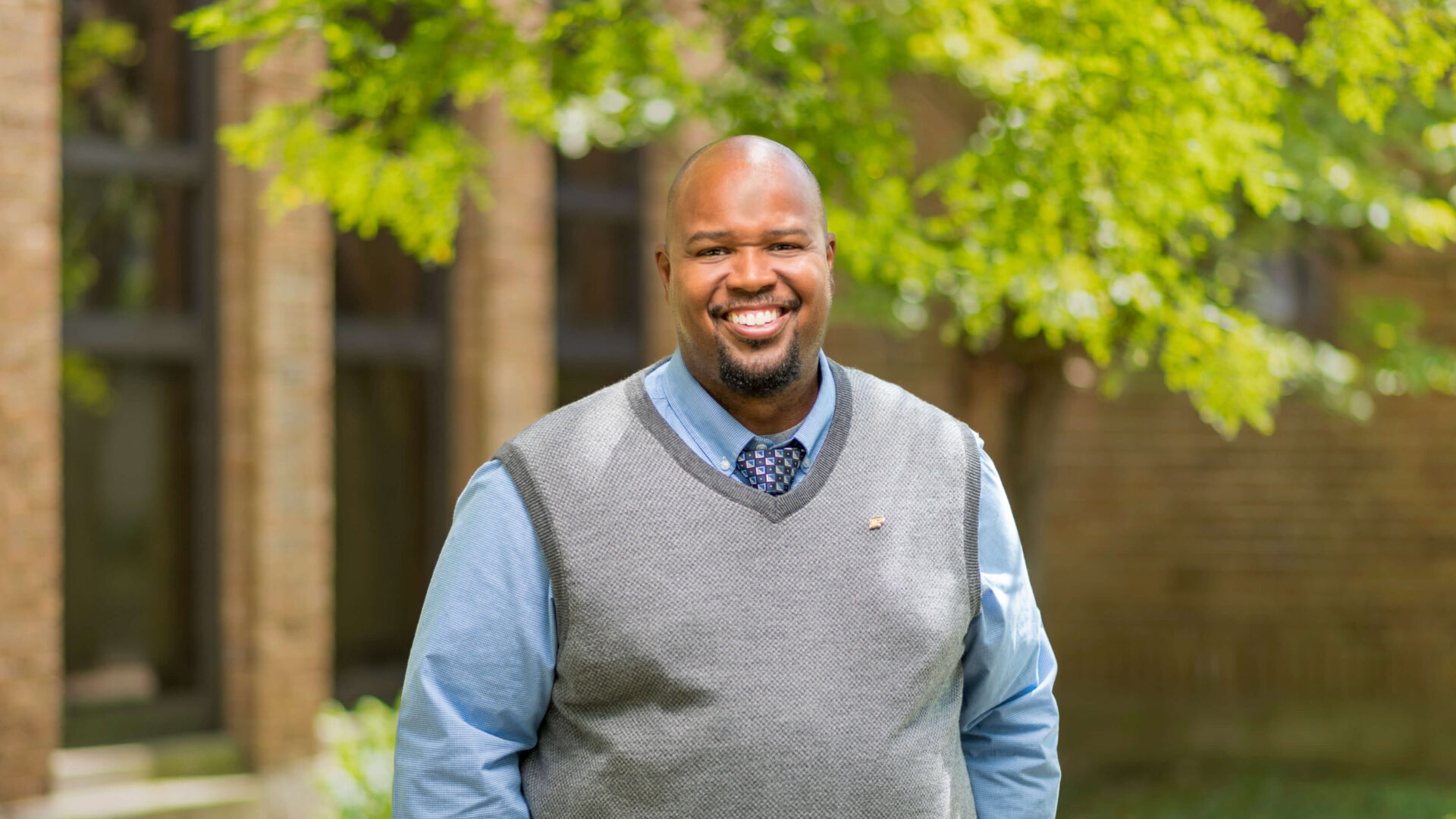 Richard Benberry looks to leverage Purdue relationship, lead Purdue Polytechnic HS students into higher ed pathways, STEM careers
When Richard Benberry was a Warren Central High School student, he excelled on the football field, thanks to excellent coaching.
But off the field, Benberry credits calculus teacher Janis Gaerte as his greatest coach. She offered him early office hours so he could succeed in the classroom, too.
"I'll never forget how much time and effort Ms. Gaerte spent with me. She made her office hours personally for me at 6:30 a.m., before school started at 7:30 a.m.," Benberry says. "I was up three days a week in her classroom redoing calculus over and over again.
"Do I remember anything about calculus now? I remember limits, but that's about it. But I remember how she would be there and would give me positive affirmations: 'Richard, you're getting close. You're so close. You're getting there.'"
And that's when it dawned on Benberry that education could be a potential career. "Her love for me is what got me started on the education track," he says.
New beginnings
Benberry was recently named the principal for Purdue Polytechnic High School North, located at the former Broad Ripple High School building along Indianapolis' Broad Ripple Avenue.
A 22-year educator who has served as a secondary school administrator, football coach and manager with the Indiana Department of Education, Benberry is looking forward to growing the school in its new location.
In April 2022, PPHS North was named an Indianapolis Public Schools Innovation School. As part of that agreement, PPHS North is leasing space from IPS at the former Broad Ripple High School. PPHS Schweitzer Center at Englewood on Indianapolis' east side is also an IPS Innovation School.
PPHS students and staff returned to the classroom on Aug. 1. The biggest change many of them shared, and one of the most praised, is more room.
Benberry says the added space will provide a more stable environment for students to learn. As part of the agreement, students will have access to the building's auditoriums, athletic facilities and more.
Purdue created PPHS to build new K-12 pathways that lead to Purdue, especially for Indiana students who are underserved by traditional high schools and underrepresented in higher education.
Established in 2017, the growing, multischool PPHS system immerses students and their families in an innovative learning community. PPHS offers tuition-free, authentic, STEM-focused experiences that prepare high school students for a successful future. These experiences include internships, industry projects, dual-credit courses and technical certifications. PPHS also offers its students a unique path to college: Graduates who achieve Purdue's admission requirements are ensured admission to many of the University's programs. In addition to the two Indianapolis locations, PPHS has a school in South Bend.
Renewal, inspiration and growth
Benberry attended IPS for several years before his family moved to Warren Township. Growing up near 38th and Mitthoeffer, he witnessed changes in education firsthand – especially when the former John Marshall middle and high school building closed.
But out of those past school consolidations, he sees hope.
"It's hard to see a school close. When one closes, you start to see other things around it start closing. We lost a bank, a restaurant and some other businesses," Benberry says. "But there is a positive, as I see that area growing back again."
Whatever your situation is, it will be better, and you can change it. Don't let whatever is unstable in your life be your normal. It doesn't have to be your normal.

Richard Benberry
Principal, PPHS North
Following graduation in 1996 from Warren Central, Benberry continued his football career and education at Taylor University, where he majored in computer science before switching to teaching.
Following graduation, Benberry returned to central Indiana as a reading teacher at Southport Middle School. He's taught math, English and science classes in Lawrence and Warren Township schools, as well as at Beech Grove and Cardinal Ritter high schools. Benberry worked four years as an administrator at Kokomo High School, including teaching physical education and serving as the head football coach. He served with the Indiana Department of Education's Office of School Improvement, working with 37 school districts.
"Every move I made, I wanted to learn something," Benberry says.
Benberry has always been a proponent of STEM (science, technology, engineering and mathematics) and project-based learning. While in Kokomo, he began the discussion of exploring STEM certification by developing a STEM academy and pathway.
Benberry is inspired by learning from others and takes those moments to inspire his students and colleagues.
"I want to be ever-increasing my knowledge in various topics," he says. "I can grow and learn from others like Scott Bess, Keeanna Warren and Shatoya Ward. Those interactions inspire me to get better, keep learning and get on their level of expertise, with their vision and reinventing education."
Benberry says it is important to let students know that the PPHS staff and coaches – what PPHS calls teachers – are there to help with any issue.
"I believe stability is a key thing to inspire students. We want our students to know that we care about them. Teachers might have chaos around them, but they need to show a level of calm that is unwavering," he says. "Whatever your situation is, it will be better, and you can change it. Don't let whatever is unstable in your life be your normal. It doesn't have to be your normal."
Goals for the first-year principal
With a new school year comes new goals. While everyone is on the same page in trying to get adjusted to the rhythms of the new space, Benberry has several goals for himself and the students.
The first is to have the right place for students to learn and to keep strengthening the partnership between PPHS and IPS.
Another goal is to have a cohesive culture and learning climate built around collaboration and communication. Benberry wants all students to be on the right track with the classes and extracurricular activities.
"I want our upperclassmen to be on the path to graduation and getting into Purdue or other institutions and career paths they are choosing," Benberry says. "But I also want to make sure that our freshmen are on track, too."
Benberry has a lot of people cheering him on. Over the past several weeks, he has heard from numerous colleagues and former high school and college football coaches that influenced him through the years.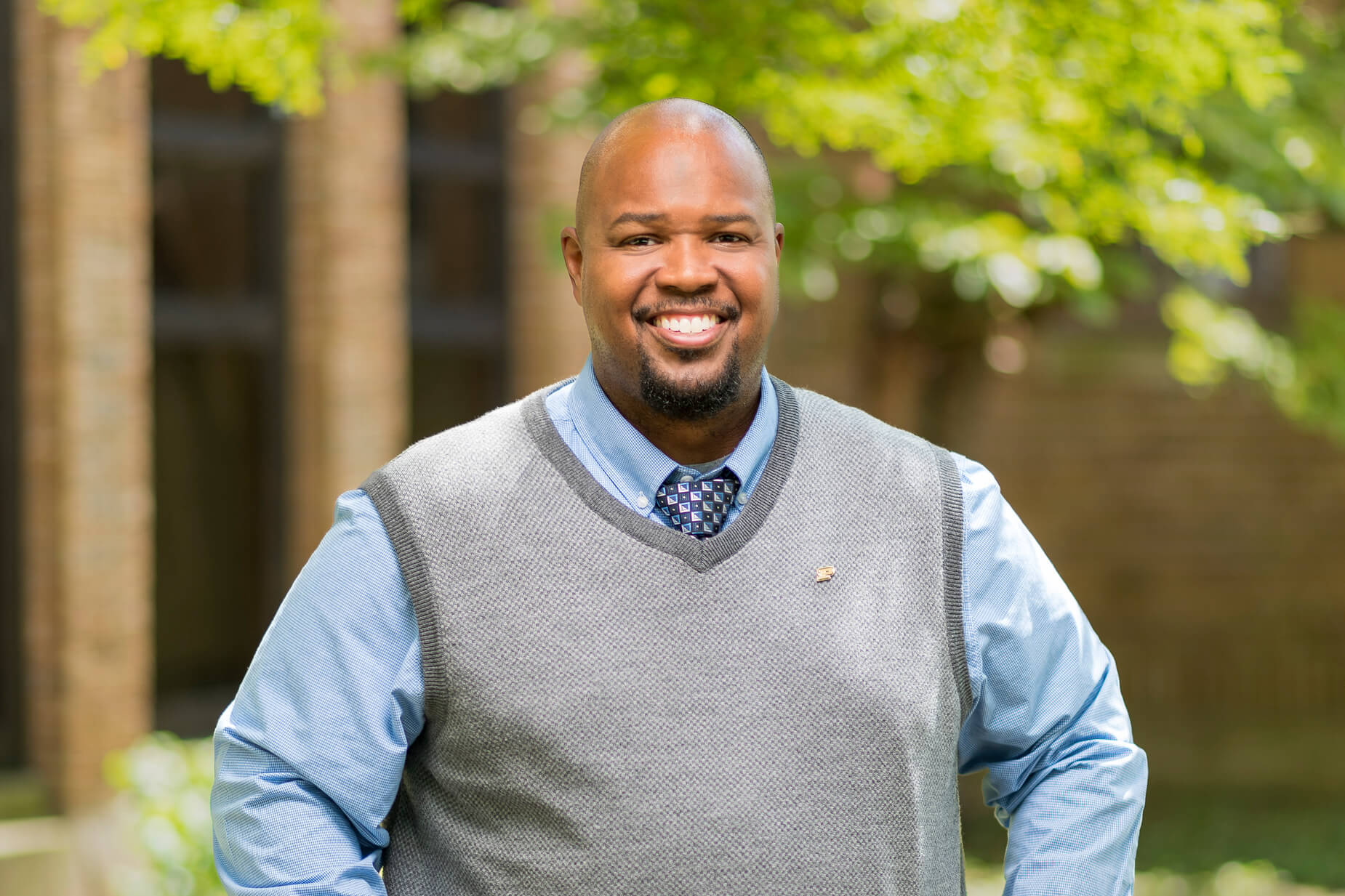 There are times you might take a beating, but you can't penetrate the soul. That's Silly Putty. You can tear it apart, but it will come back together and mesh back into its original form.

Richard Benberry

Principal, PPHS North
"I've received cards and notes from Coach Steve Wilt, my college coach, and high school coaches Dave Shelbourne and Tony Burchett, all congratulating me on my new position. It is the small things that go so far," he said.
He is open to advice from other school leaders, too. When reflecting on his role as a principal, he compares it to being a chunk of Silly Putty.
"There are times you might take a beating, but you can't penetrate the soul. That's Silly Putty. You can tear it apart, but it will come back together and mesh back into its original form," he says.