Back To Top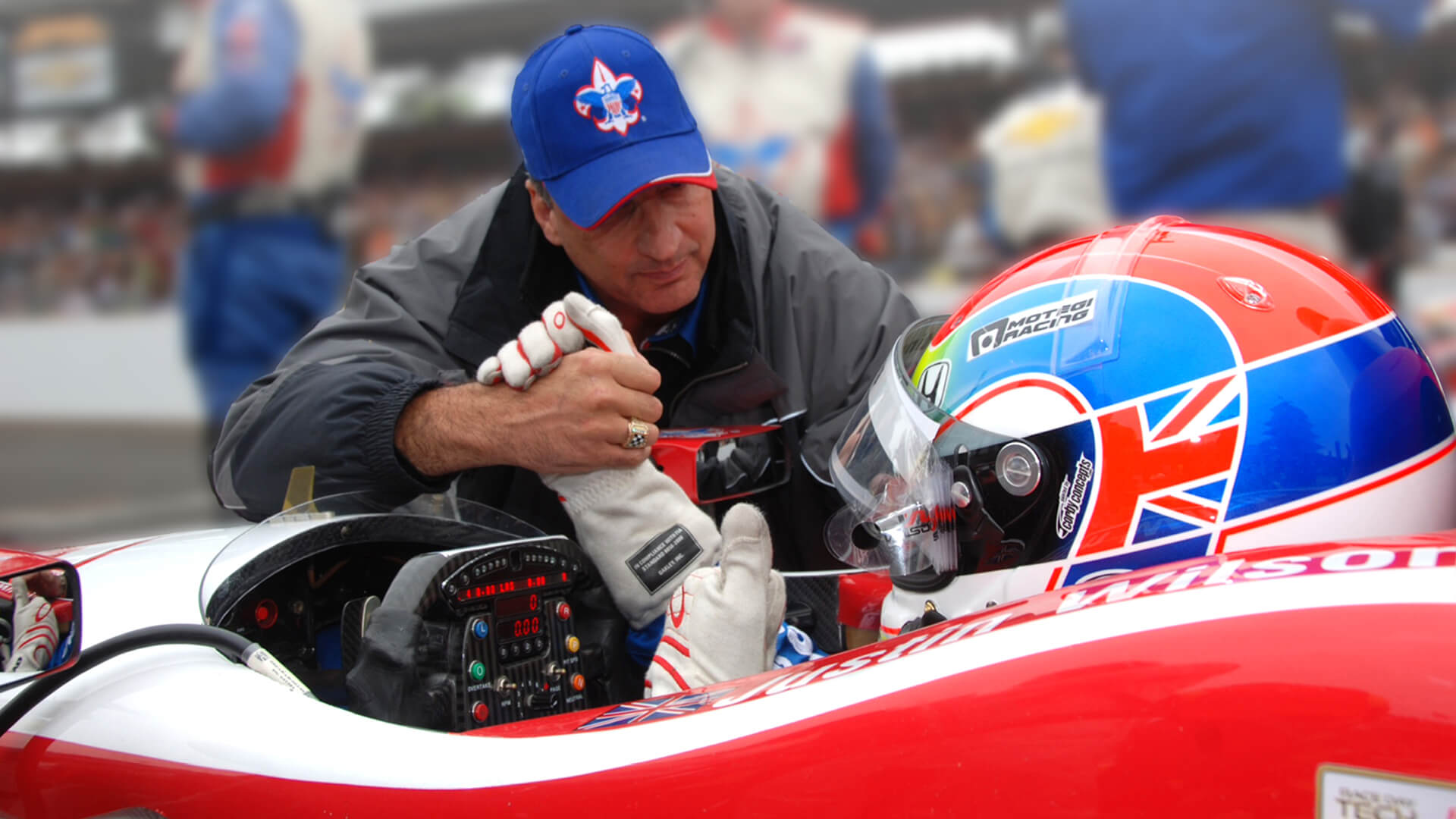 Purdue alum Bill Pappas turned his love for racing into a storied career with IndyCar
At the age of 11, Bill Pappas saved enough money to attend his first-ever Indianapolis 500. In the years since, he's done more than continue to attend. He has turned his dreams into a reality, along the way working with some of the biggest names in racing — Juan Pablo Montoya, Emerson Fittipaldi and A.J. Foyt — to name a few.
Before getting ahead of ourselves, though, we should go back to the start. Even before Pappas broke into his piggy bank for his first ticket. The story goes all the way back to 1955, when his parents moved from Chicago to Indianapolis.
"They moved into a neighborhood that was full of locals who had been going to the 500 all their lives," Pappas recalls.
It wasn't long before his dad was hooked.
"At a very early age, he'd take me and my brothers out to the speedway to watch the cars run, and we'd go back out on qualifications weekend," Pappas says.
The magic didn't end after leaving the track. Back home, a neighbor had a machine shop where Pappas would get to see up close the ins-and-outs of the vehicles.
"When the guys had come to town, he would do repair work on uprights, wishbones and different parts of the race car," Pappas recalls. "So, I'd watch this gentleman do his magic and was enamored with the mechanical end of racing."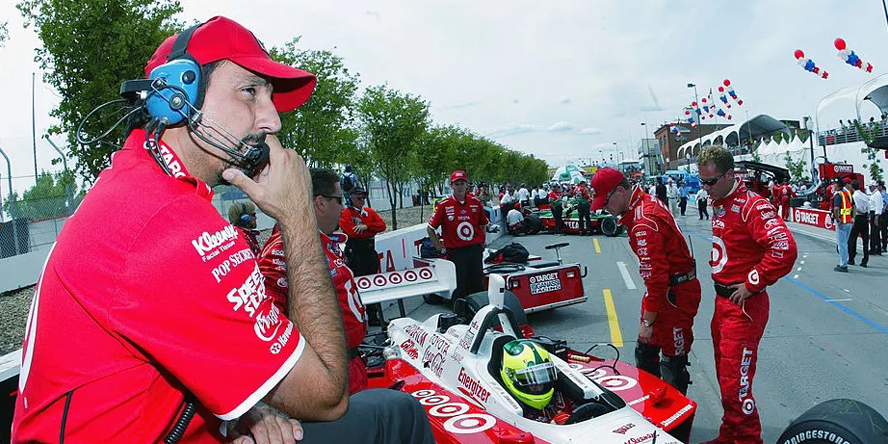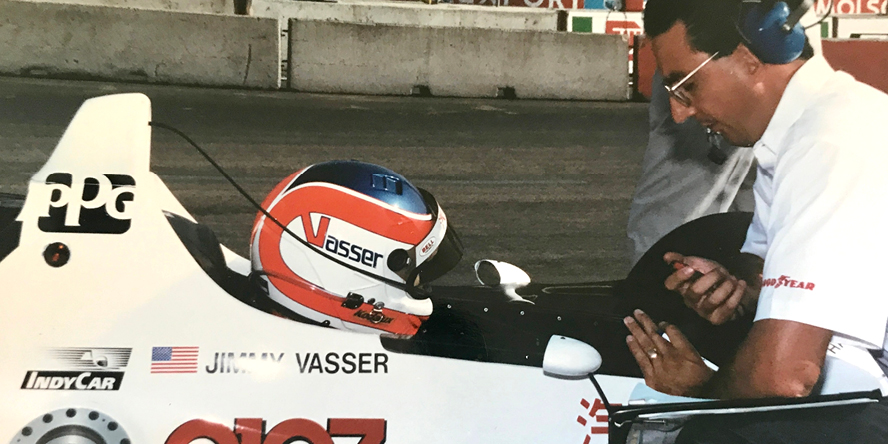 In pursuit of making dreams reality
At 6 feet, 7 inches tall, a career as a driver wasn't in the cards for Pappas.
"I would have loved to race, but I don't fit in go-karts or race cars very well," he says. "I had to go for the next step. And that was either as an engineer or engineering the race car itself."
Growing up in Indianapolis, Purdue — "one of the most highly respected engineering schools in the world," Pappas says — was the next logical step on the journey to making his dream of a career in racing into a reality.
Turning those dreams into reality required persistence.
Asked what he would say to those incoming freshmen today, Pappas says, "There are a lot of people waiting to get in those seats. You need to be there for a purpose. Appreciate your results when you're finished, because they will reward you greatly."
This was the case for Pappas. After graduating, he interviewed for a position in electronics in Arizona.
"I have a mechanical background, but I sat down with an HR person, and they looked at my resume and saw Purdue University. They basically moved me to the front of the line because of Purdue's reputation," Pappas says. "I've been out in racing and have traveled to Europe and met other engineers from different parts of the world — the Purdue name carries a lot of weight."
After spending several years in Arizona, Pappas made his way back to the Midwest to work for an automotive engineering company in Detroit.
"The company I worked for up in Detroit raced in the old Trans Am and GTO series," Pappas explains. "The passion just kept burning hotter. All I wanted to do was race. I got a good break and engineered a car in the Indy Lights series."
Winning the Indy 500 — twice
In 1988, Pappas went to work full-time in racing as a support and design engineer for the Patrick Racing team.
"We won the Indianapolis 500 and the CART Championship with Emerson Fittipaldi, and it cascaded from there," Pappas says.
From his years as a support engineer and later as the chief engineer, Pappas learned that the most important quality to success is being a good listener.
"A long time ago, one of my mentors explained it this way. He told me, 'You know, we're really quite a lot more like psychologists rather than pure engineers,'" Pappas reflects. "If the driver is convinced that he wants square wheels on the front of the car to go faster, you'd better find a set of square wheels. This guy is putting his life in your hands, and you need to be able to trust him and his judgment and what he's looking for."
A long time ago, one of my mentors explained it this way. He told me, 'You know, we're really quite a lot more like psychologists rather than pure engineers.'

Bill Pappas
The advice seems to have paid off. After being part of Fittipaldi's Indy win in 1989, Pappas went on to win another Indy 500 as chief engineer for Montoya's victory in 2000.
"It's like winning the Super Bowl," Pappas says. "Few guys get there to start with and even fewer win it — and very few win more than once. I feel I'm in a small group who's done that."
When asked if he anticipated the level of success he has enjoyed in his career, Pappas' answer is measured and clear: "You have to have confidence that you're going to be successful. I just knew that if I could get into the industry, I would win something."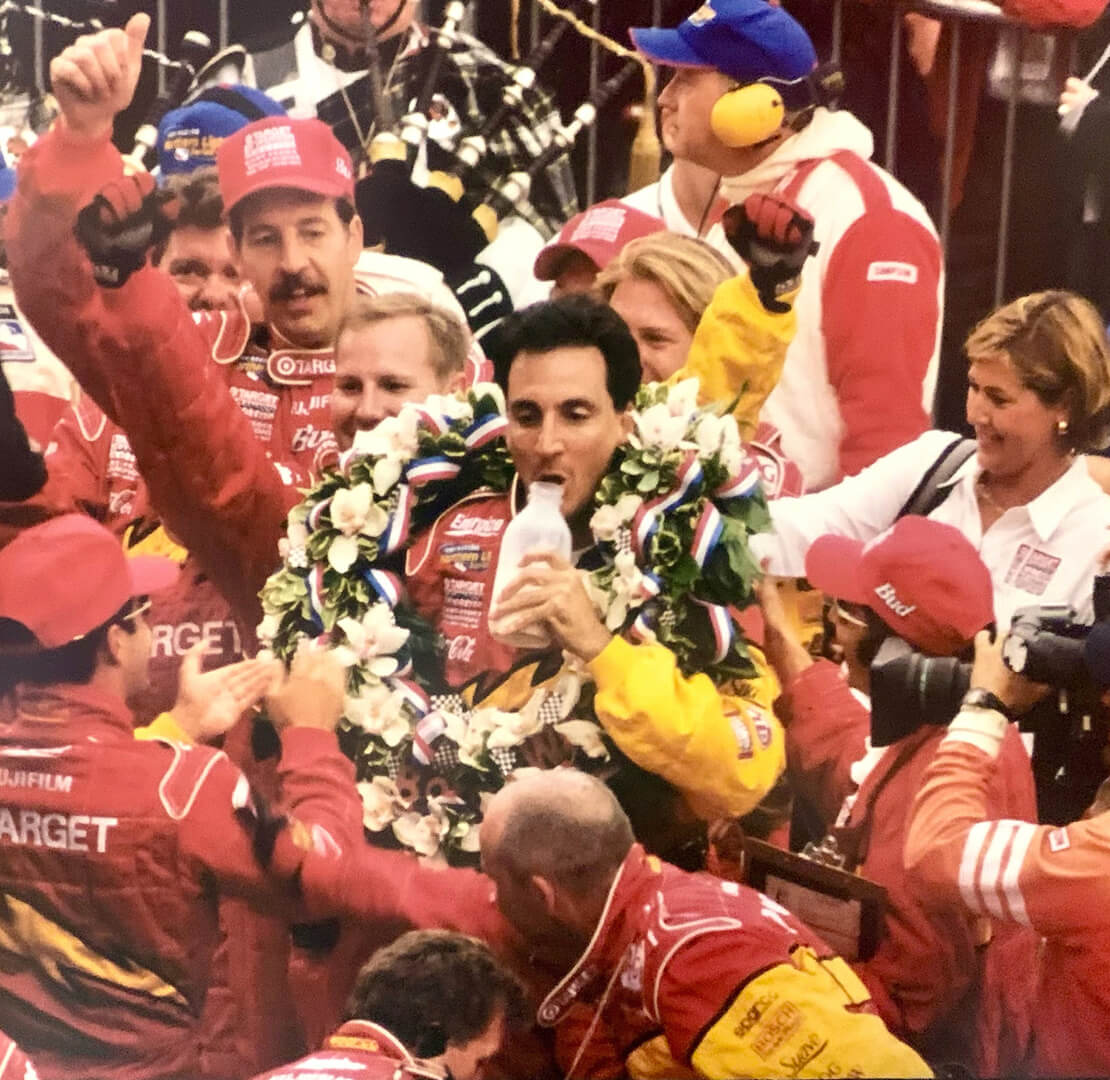 Persistence starts with the spark plugs
Needless to say, confidence on its own is insufficient to win the day; it takes persistence — a trademark Boilermaker quality that Pappas has in spades.
"If you're serious about being in racing, then you need to get out there and knock on doors and make phone calls to all the teams," Pappas says. "It doesn't necessarily need to start at the top with being in an IndyCar team. You know, there are several sports car teams locally — there's drag racing teams, there are different types of racing to be involved with. That gets you that hands-on experience."
Pappas cautions those who aspire to a career in racing not to get ahead of themselves.
"We've had a couple times where I needed a support engineer, and we'll go through the process and talk to the college kids, and there will be a handful that just have no idea how to change spark plugs or oil in a car," Pappas says. "You're looking at a car that's going to go 240 miles an hour. It's not a video game. It's life and death. It's long hours. But if you're committed to it, it's a very satisfying industry to be part of with an engineering degree. It really is."
Today, Pappas serves as vice president of competition and race engineering for the IndyCar series. Ensuring that competitions are as safe as possible is one of his top priorities. Advancing the sport through his engineering expertise keeps Pappas engaged and excited, year after year.
Asked to survey his career, Pappas shares that the most memorable moment thus far has been winning the Indy 500 with Montoya in 2000. You can tell just how significant Pappas was to that victory from a single photo. Montoya standing in front of him, Pappas can be seen wearing the winner's wreath and drinking the milk — an incredible token of gratitude on Montoya's part in allowing Pappas to share in the celebratory rituals traditionally reserved for the driver.
For Pappas, the Indy 500 is everything.
"I look forward to the month of May. And then, as soon as it's over, I look forward to the next month of May," Pappas says. "The experiences I've had there have made me who I am. I'm so thankful for the opportunity that I got. It sounds corny, but to me, it's like a religious experience. I just love being there at the biggest stage in the world. It's all I ever wanted to do."
I just love being there at the biggest stage in the world. It's all I ever wanted to do.

Bill Pappas