Back To Top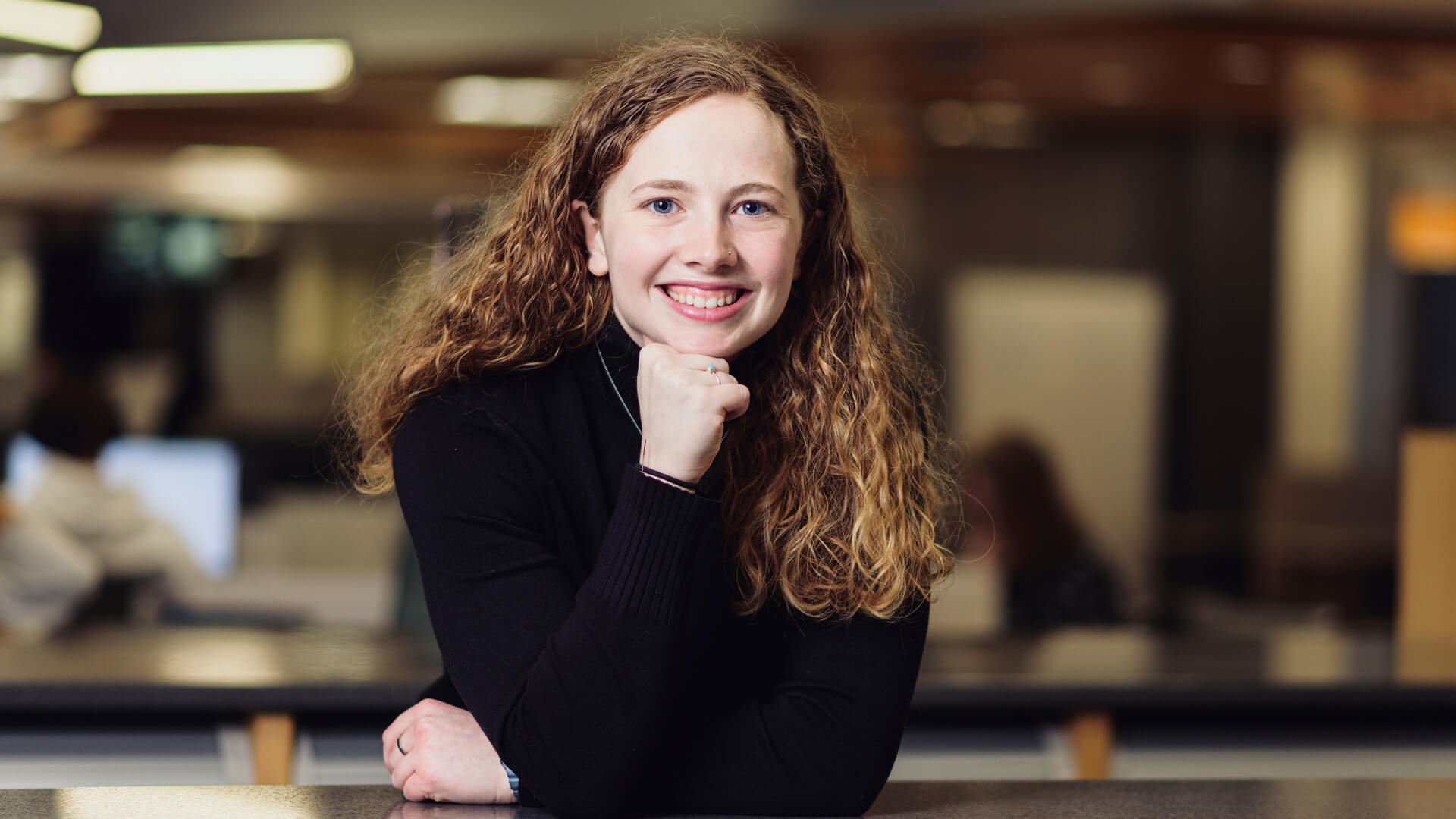 Internships made all the difference for this student.
Boilermakers are an absolute force in the job market.
The accounting program within the business school at Purdue, for instance, features a whopping 100% employment rate among its graduates with a permanent work authorization – and it's not hard to see why. Not only do students have access to the one-of-a-kind Accounting Pathway Program (a GMAT-free, seamless-transition master's program) and extraordinary study abroad programs and internships in places like England, Italy, Brazil and Spain, they also have access to much more extensive internship flexibility than comparable universities.
That's the part that makes the biggest difference to Matlyn Miller, a junior in accounting. Miller believes those internship experiences are priceless. With a semester left of her undergrad studies, she's already positioned herself for full-time consideration at a Big Four accounting firm.
Take one, or three
Purdue is the only public institution in Indiana to offer students the freedom to complete internships during the all-important months between January and April. And for an aspiring accountant like Miller, work experience during tax season is essential for getting an authentic feel for the job – and to gain an important level of confidence in her work.
"The spring internship helped me so much socially and academically," she says. "I am more confident talking to others when it comes to my career, and I have more confidence going into my accounting classes."
Her first internship was at a small accounting firm in Indianapolis, LM Henderson, and she absolutely loved it.
"It was everything I expected and more!" she says, laughing. "I really looked forward to going in every day."
And having that small-firm experience in addition to experiencing tax season was a truly winning combination.
Working at a small firm gives you more work and different types of work. I was doing every single type of tax return.

Matlyn Miller
Junior, Accounting
"All work in the industry is going to help me," she says. "Working at a small firm gives you more work and different types of work. I was doing every single type of tax return."
But why stop with just the one internship?
Miller immediately participated in another internship during the summer – this time with Duke Energy – and in a more corporate setting, her responsibilities were more focused on project controls.
"With my corporate internship, I found that it helped more with my overall skills in the workforce," she says, adding how helpful it was – whether a person loves it or hates it – to be immersed more fully into a single type of work. Miller says the variety of internship experiences available gives students like her an opportunity to decide what type of work environment — corporate or smaller, in-person, remote or hybrid — is best-suited for them.
She's planning on a third internship next summer. This one will be all about networking.
Every acquaintance is a connection point
Miller says another hugely valuable component of being part of the Purdue accounting community is the networking opportunities – in particular, her experience with the Purdue Accounting Association (PAA).
PAA is a student-run campus organization that offers members ways to engage with their peers through professional, social and philanthropic settings.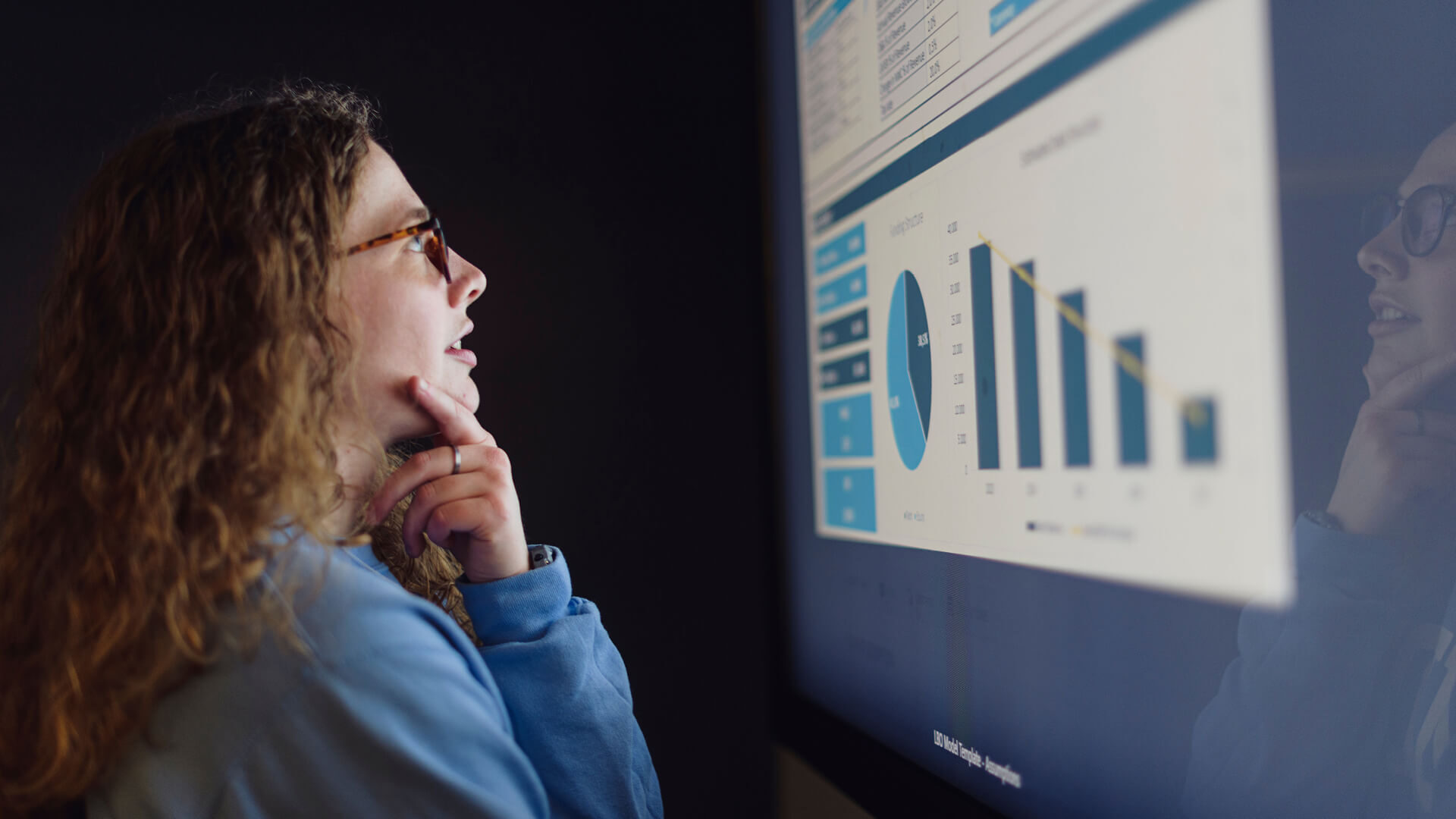 "Joining PAA gave me an opportunity to get another internship, and next summer I'm interning at Crowe (LLP, a public accounting, consulting and technology firm)," she says. "I think it'll still be helpful in the future, too. I have really good friends within PAA."
She adds that belonging to a campus organization makes college life fun and is also a valuable investment in the future. Among the accounting students at Purdue, there's a level of trust and a shared work ethic, Miller says.
"We all have a passion for it. We're all hardworking, we all want to achieve and be successful. We all even want to help people in some way or another. I don't think people realize how much accounting actually helps people in the long run. I've never met someone in accounting who wasn't an intelligent, hardworking individual," she says.
"Those are people I can connect with on LinkedIn and ask about their work and what I can do to help."
The most valuable lesson
Above all, Miller says, the most valuable thing she gained from her internships was an authentic ability to trust her own capabilities.
"I tend to be on the more introverted side," she says. "These internships have really boosted my competence and given me the reassurance that I can do this. I can work professionally; I can get good jobs. I can do it – all me!"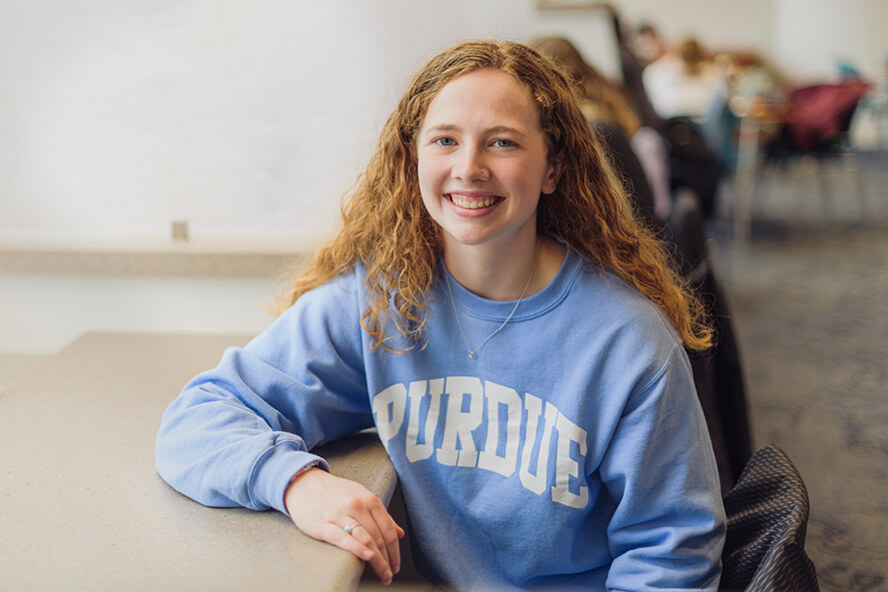 These internships have really boosted my competence and given me the reassurance that I can do this.

Matlyn Miller

Junior, Accounting