Back To Top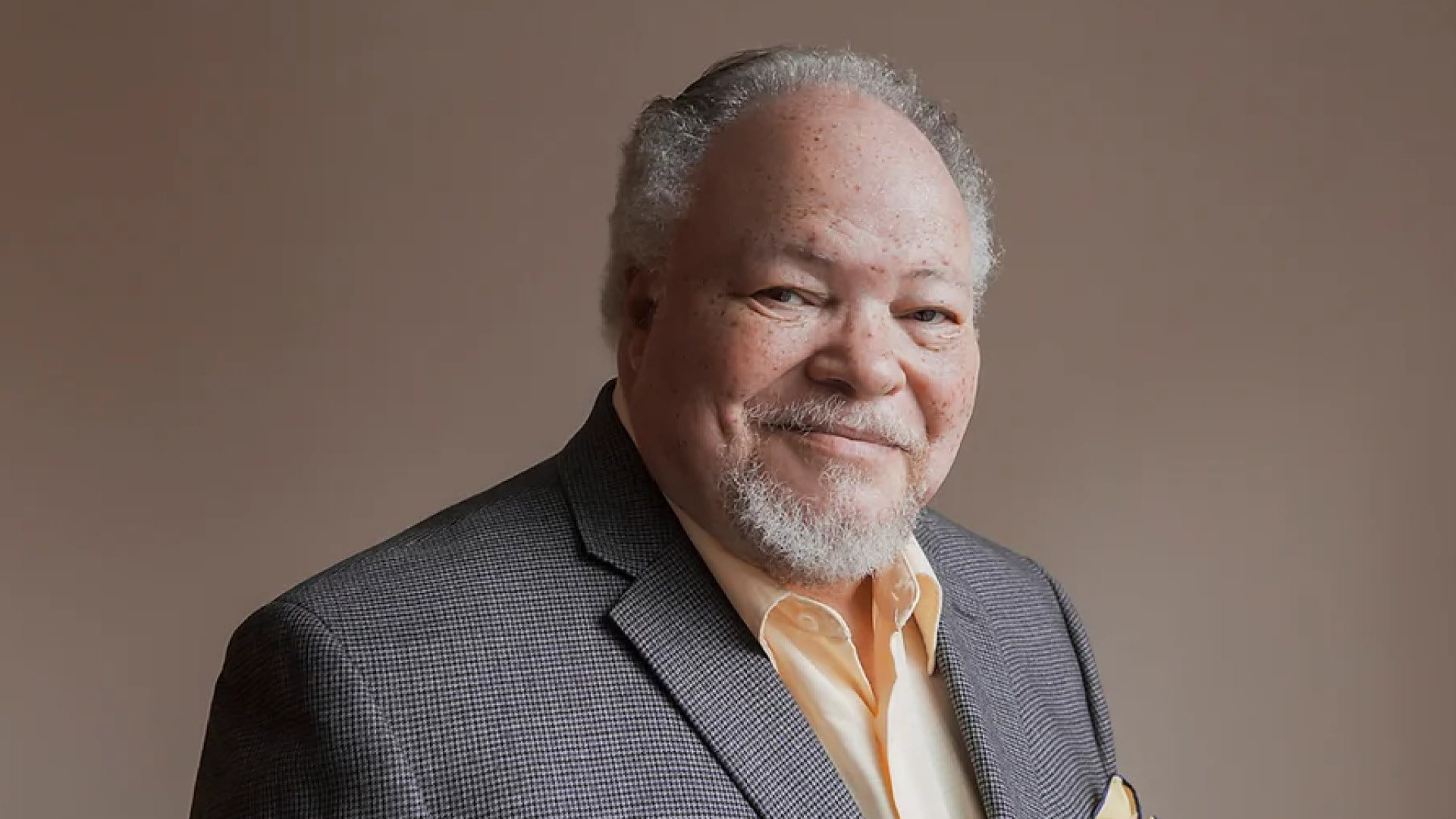 Purdue alumnus says theatre "makes us look ourselves squarely in the face"
Today's society is one of catered distraction.
Gathered together in a darkened room, theatre invites us to be still — to listen. To silence our phones, open our minds and let ourselves be transported to worlds we may never know. Or maybe to take a look at our own from a fresh perspective.
"The great thing about theatre, dance and the performing arts is that the classics speak to what it is to be human," says two-time Tony nominee Stephen McKinley Henderson (MA theatre '77). "You can have a production of 'Antigone,' a play that's more than 2,000 years old, that — if done properly — can be as unsettling as the latest play that anyone has written."
Henderson's own introduction to the stage was somewhat unorthodox.
He was visiting an aunt in Oklahoma when she put him and his older brother, Ronald, on a tour of some of the local churches. Stephen would recite the Lord's Prayer while Ronald, who was deaf, would sign it in American Sign Language.
"He really signed with a sort of choreography — it was just beautiful to watch him," Henderson reflects. "When I saw how beautifully he was moving, I began to recite the Lord's Prayer with the same sort of objective that I could see on his face."
Ronald's desire, Henderson says, was to improve his life. To find a place of understanding and respect. To a large extent, he was able to achieve that. He began attending the Missouri School for the Deaf, where he flourished — joining the student government and becoming the captain of the football team.
"My first play in high school was 'The Miracle Worker,' where I played Helen Keller's brother," Henderson shares. "That was it — it was as if the path was being laid out in front of me."
His brother remained an inspiration to Henderson.
"He still had some tragic things happen in his life, but he persevered," Henderson says. "If he could do what he did and make the most out of his journey, I could certainly try to make the most out of mine."
It's a joy to run away and join the circus and find yourself in the big top.

Stephen McKinley Henderson
Two-time Tony nominee
Two-time Tony nominee
It's been quite a ride for Henderson.
On May 2, Henderson learned of his nomination for a 2023 Tony Award for best leading actor in "Between Riverside and Crazy," which also earned a nomination for best new play. It's Henderson's second nomination; his first was for his role in August Wilson's "Fences," a role he reprised in the 2016 Oscar-nominated film.
"Working with Denzel [Washington] and Viola [Davis] in 'Fences' — both onstage and in the film — you realize after a little while that if they didn't think you had it, they would've gotten rid of you a long time ago," Henderson says.
For all his success, the stage lights never blinded him. In 1987, he joined the faculty of University at Buffalo as an assistant professor in the Department of Theatre and Dance.
"When my son was born, I realized that I was missing a lot," Henderson says. "I had to go from one theatre to the next theatre to the next. I decided that I would pay back some of those wonderful teachers that I had and try to pass on some of those lessons to the young people I encountered. It was as fulfilling and exciting — certainly as challenging — as being an actor."
Henderson held the position at Buffalo for nearly 30 years, eventually retiring in 2016. During that time, he served as department chair and the director of the acting program.
Henderson's professorship, however, didn't get in the way of his acting career.
"I was able to continue acting throughout all that — sometimes on sabbatical, sometimes because I chaired the department and headed the program for a few years," Henderson reflects.
After doing some regional theatre, Henderson made his way back to New York, where he met Wilson, a two-time Pulitzer Prize-winning playwright.
"It was very fortuitous to be able to work with August Wilson," Henderson says. "I convinced the dean's office that it was worthwhile because it helps your teaching to remain active in your field. And you get to come back refreshed with your batteries recharged."
In addition to his highly successful stage career, Henderson has an enviable list of films to his credit. In addition to the film adaptation of "Fences" alongside Washington and Davis, his work includes Oscar-nominated films "Dune," "Extremely Loud and Incredibly Close," "Lady Bird," "Lincoln" and "Manchester by the Sea."
As he reflects on his second Tony nomination, Henderson expresses his gratitude for Stephen Adly Guirgis, who originally wrote the part of Walter "Pops" Washington in "Between Riverside and Crazy" with Henderson in mind.
"It's a joy to run away and join the circus and find yourself in the big top," he says.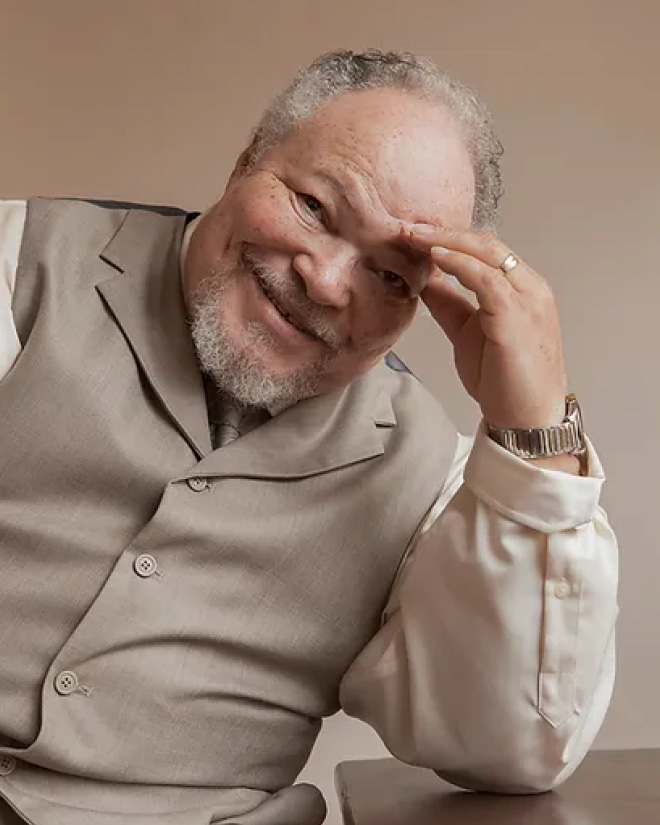 The Purdue years
Henderson's journey to the top included a three-year stay in West Lafayette as he pursued a master's degree in theatre at Purdue.
"I got to know the place well," Henderson says. "West Lafayette was always a cross section of everything in the state and in the country. You had some really, really vibrant folks from Chicago, Gary and Detroit. It reminded me of the times when I was in New York or Chicago. Purdue has always had citizens of the world."
Along the way, Henderson met his wife at the Black Cultural Center.
"I cast her as a grandmother in a play — she wasn't very happy with that," Henderson says. "I told her that I would know her as a grandmother. When I tell the story, she says that I was just trying to get her in the play and that I didn't know we would actually get married, but I did say that, and we have three grandchildren now."
The two just celebrated their 45th anniversary.
"It was a group of friends at Purdue," he says of their university theatre community. "I knew I would know these people for the rest of my life."
They supported one another through some difficult times, on occasion.
"I had a teacher once who was a guest artist from New York," Henderson recalls. "She was quite a well-known actor. She suggested to me that I look into plumbing. She said, 'Do you realize how much plumbers make by the hour?' I was a grad student on an assistantship, doing a role in a play, and she was trying to dissuade me. She didn't think I really had any right to be there."
Henderson, however, remained focused on two things: victory over prejudice, and — as he describes it — "the people who were of a completely different mind."
Joe Stockdale, professor of theatre and film, comes to mind.
"I came to Purdue because of Joe Stockdale," Henderson says. "I did an audition for the University Resident Theatre Association. Grad schools would come to watch your CV audition. I was invited to come back and talk to several schools, and that's where I met Joe Stockdale. After that, there was no way that I was going anywhere else because he had it in his eyes. I could tell this guy was making theatre. He does it, he knows it. He was putting on some stuff."
Some of that stuff, as Henderson puts it, included a staging of "Of Mice and Men" featuring James Earl Jones and his father, Robert Earl Jones.
"I've been in James Earl's company on several occasions," Henderson says. "Every time, Joe Stockdale always comes up, and James Earl lights up because it's the only show that he and his father did together."
Henderson concludes the story with a small laugh and an assurance: "That's just one of the Stockdale legendary stories."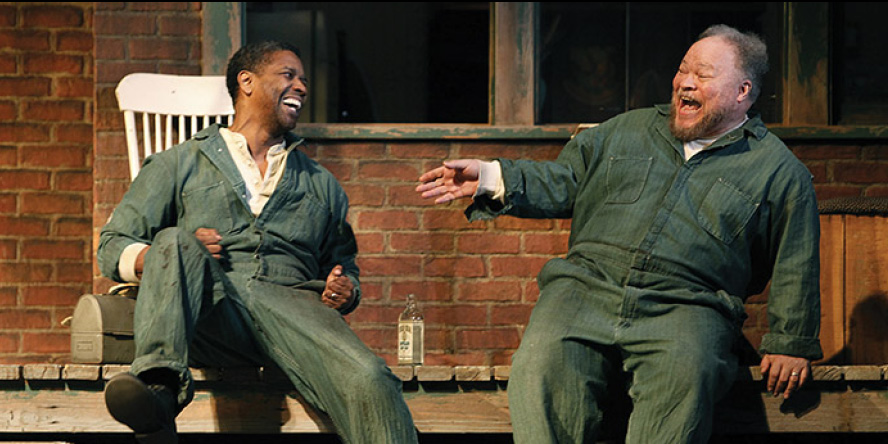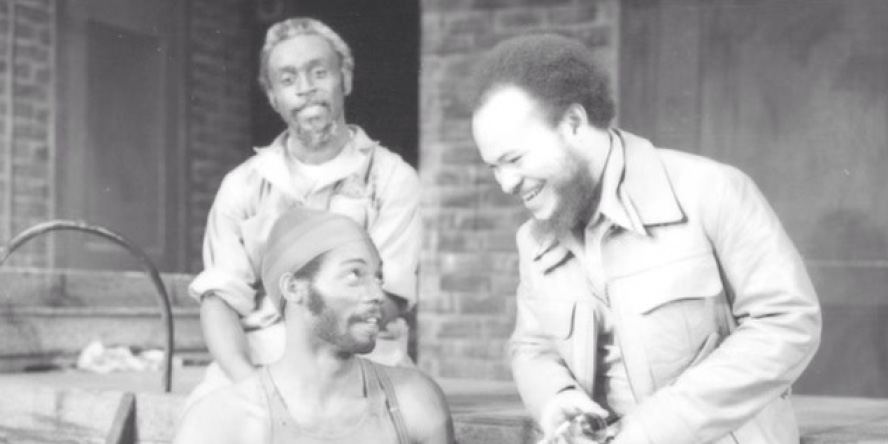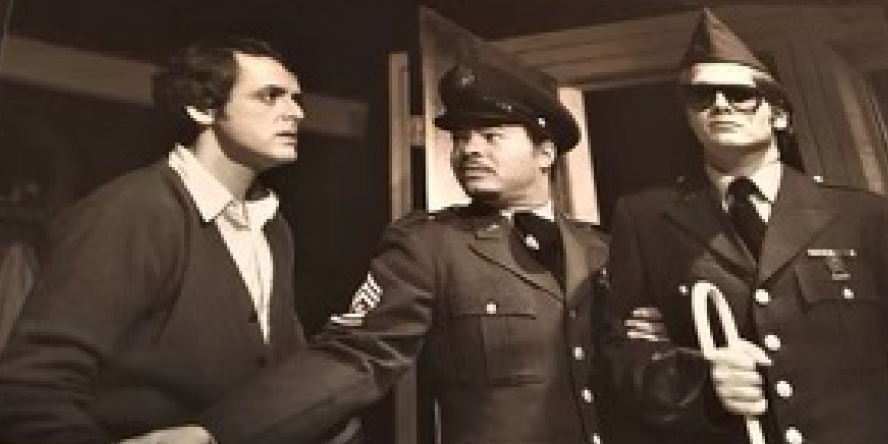 Appreciating the present
Henderson has come a long way from reciting the Lord's Prayer in churches across Oklahoma in the 1950s.
He has made his name through scores of roles and countless auditions.
"You get to know your Social Security number really well," Henderson laughs. "You have to fill in a lot of applications."
Persistence is the foundation for his success. Today, directors know his work, and they're the ones approaching him.
"As I get older, it's wonderful to know that when someone aspires to do a film and when they're thinking about how to explore that world, they know the range of my work and they say, 'This is something I see for you,'" Henderson says.
"It's still a kick to be welcomed to that group. I think it has to do with the fact that I grew up in a foster home, by wonderful, loving people. When someone has a vision that we can achieve something together as a unit, being part of that vision gives me great satisfaction."
In addition to Henderson's second Tony nomination, he received two other awards this year that carry special significance: the Lucille Lortel Lifetime Achievement Award (awarded on May 7) and the Harold Prince Lifetime Achievement Award at the Drama Desk Awards (awarded June 6).
"The thing about the lifetime achievement awards is that it validates the whole journey," Henderson says. "It's for the turkeys you were in, it's for the times when you didn't know what you would do — it's the whole journey.
"Being in the moment, I'm just going to take my time, have some fun with the grandkids. You're just doing what you love to do, and one day, someone says, 'You got a body of work, and you get a lifetime achievement award.' That's a wonderful blessing, and I'm trying to be in and embrace that moment."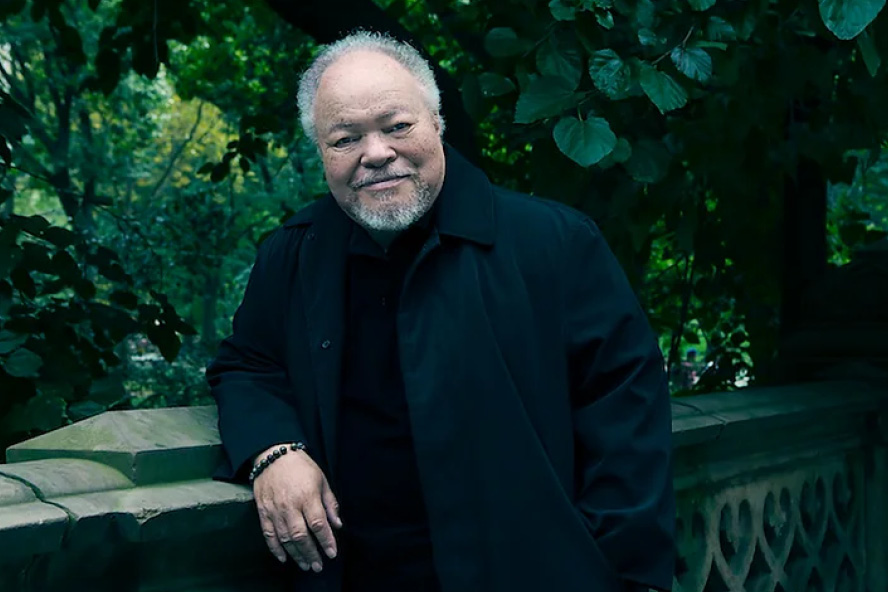 The great thing about theatre, dance and the performing arts is that the classics speak to what it is to be human.

Stephen McKinley Henderson

Two-time Tony nominee