Back To Top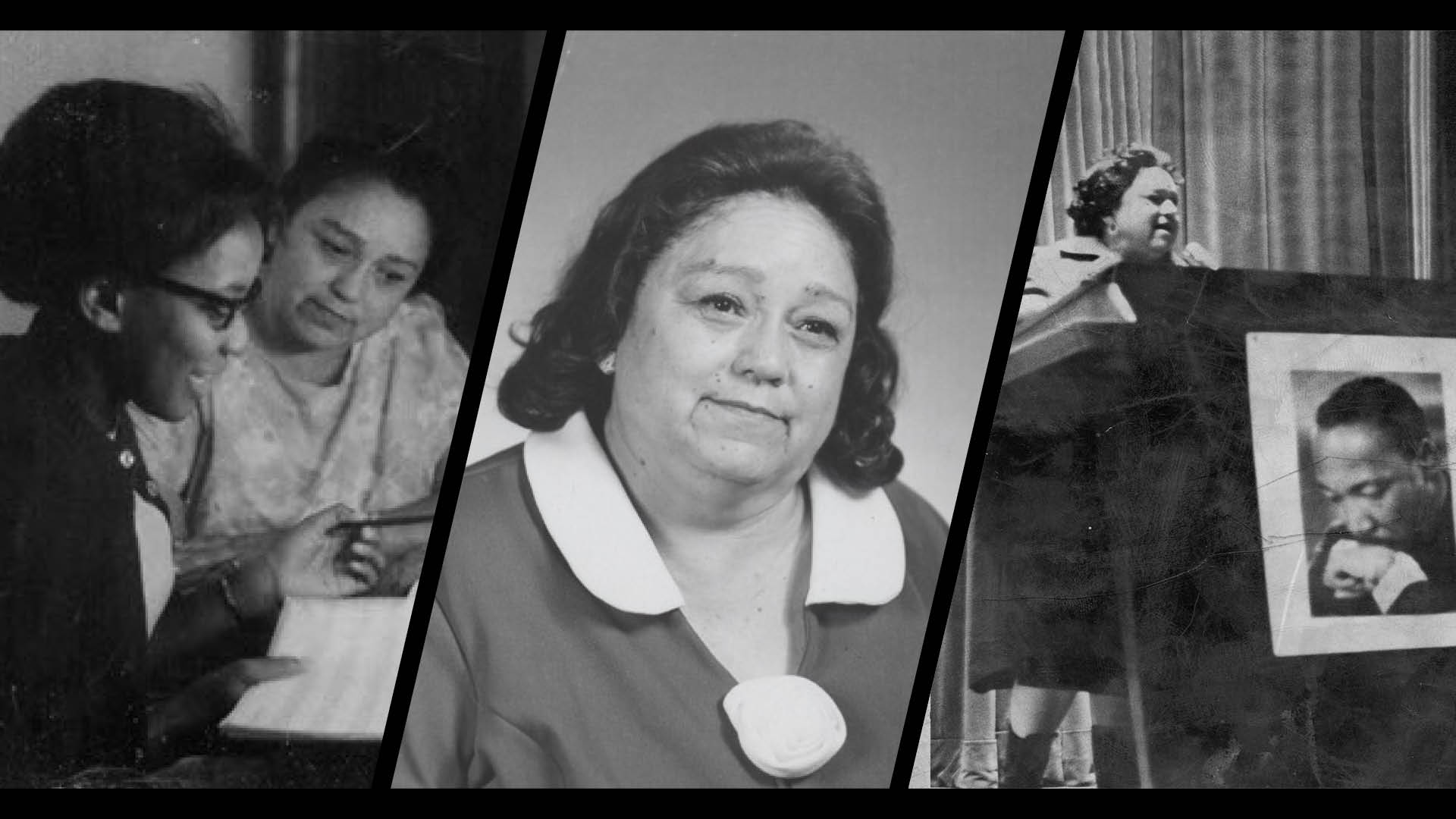 Helen Bass Williams helped create programs that changed Boilermakers' lives
Before becoming Purdue's first African American professor in 1968, Helen Bass Williams had worked as a midwife, an undertaker and a leader in the civil rights movement.
Described by one of her colleagues as a "long-haul activist," Williams was beaten up more than once in Mississippi for her activism, and at one point her home was sprayed with bullets. Those were times of terror, but she kept going.
"I can remember her single-minded persistence," said her colleague Paul Bayless, former director of affirmative action at Purdue, upon Williams' passing in 1991. "It was as if her total being, and her total passion, was for her students and their success."
Even decades later, several examples of Williams' impact at Purdue persist. Beyond her role as professor of French, Williams recruited Black students from schools throughout Indiana, wrote programs and proposals, encouraged the addition of Black faculty, planned bridging programs and worked with students to encourage them to evaluate and vocalize their needs.
I can remember her single-minded persistence. It was as if her total being, and her total passion, was for her students and their success.

Paul Bayless
Former director of affirmative action, Purdue University
She helped launch Purdue's African American studies program and the Black Cultural Center. She also served on the first executive board of the Black Faculty and Staff Council (now Black Caucus of Faculty and Staff) in 1975 and as a faculty advisor for Harambee, a Black student organization on campus. She opened her house to students in need by providing lodging and meals.
Williams also co-wrote the proposal that led to the creation of the Learning Center, which is now known as the Academic Success Center and even more recently was renamed in Williams' honor.
On Sept. 23, 2022, members of the Purdue community gathered to celebrate the center's 50th Anniversary and Renaming Dedication reception for the Helen Bass Williams Academic Success Center. About 70 people attended the event, which took place outside of Wiley Hall, where the ASC is located. James Dekle and the Black Voices of Inspiration performed two selections during the occasion.
In his remarks, then-Provost Jay Akridge said the Learning Center began as a modest enterprise staffed by volunteers and served 92 students during its inaugural year in 1962. For comparison, last year more than 1,000 students participated in ASC programming. The Supplemental Instruction program alone had more than 21,000 student interactions.
"Somehow, I have to believe that Professor Williams is somewhere smiling ear to ear today thinking about what she launched and the impact it has been making on Purdue students for many decades," Akridge said. "She was a remarkable person, and her teaching and mentoring were just part of her legacy here. She was a bit of a moral compass in this place at a really difficult time in the late '60s as we were dealing with racial unrest as a nation."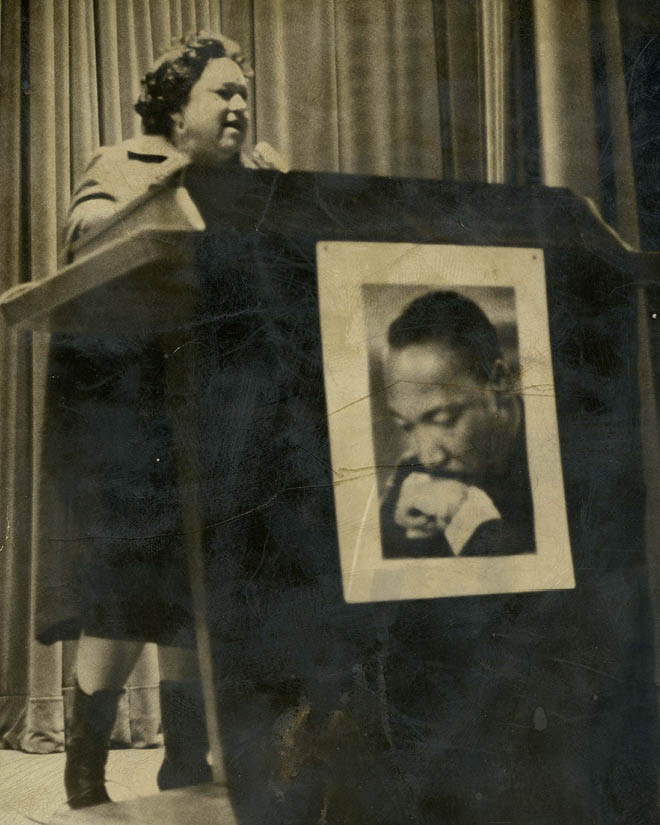 Katie Dufault, director of the ASC, says Williams' story showcases the power of persistence and care.
"She persisted personally and professionally because of her vision for Purdue," Dufault says. "Her story proves that you don't have to walk on the moon, discover a new virus structure or make the world's whitest paint to have an impact. Impact comes from the power of our everyday lives, from showing up for others, from showing care and support and taking small win after small win to a better community."
ASC staff have been spending time at Purdue's Archives and Special Collections, which holds a vast number of photos, letters, audio recordings and more artifacts exemplifying Williams' impact and legacy.
Curated by Katey Watson, the France A. Córdova Archivist, the collection includes the original Learning Center proposal Williams wrote before 1972. Most of the items were donated by Mary O'Hara, who was mentored by Williams and wrote her dissertation about Williams' life and role in the civil rights movement.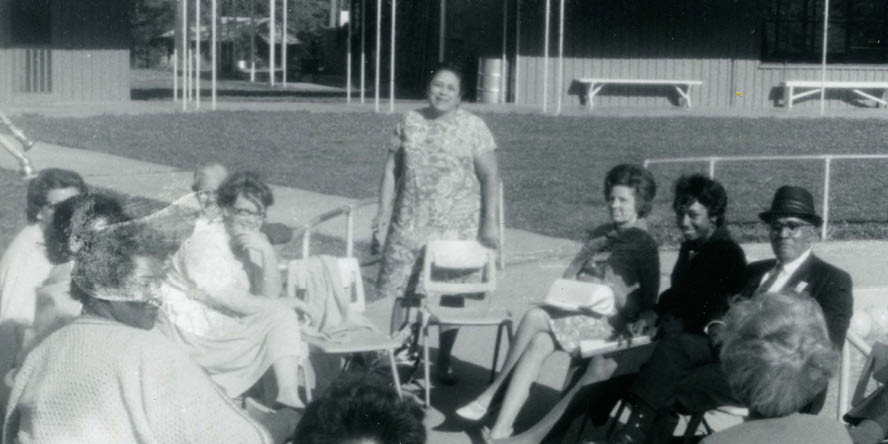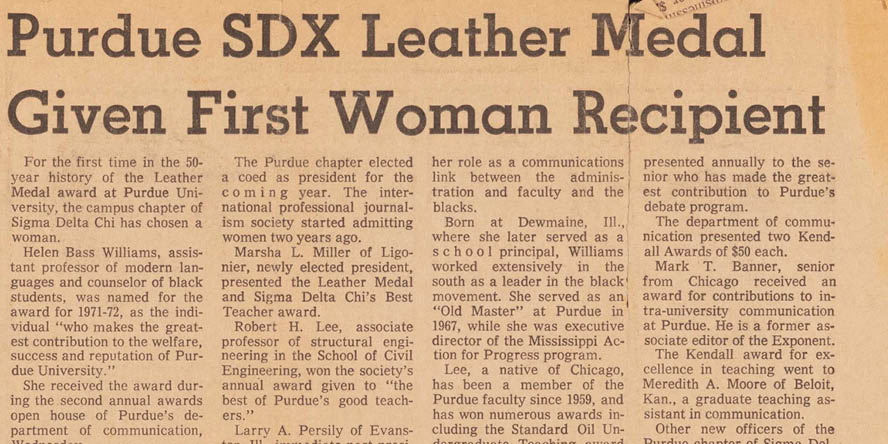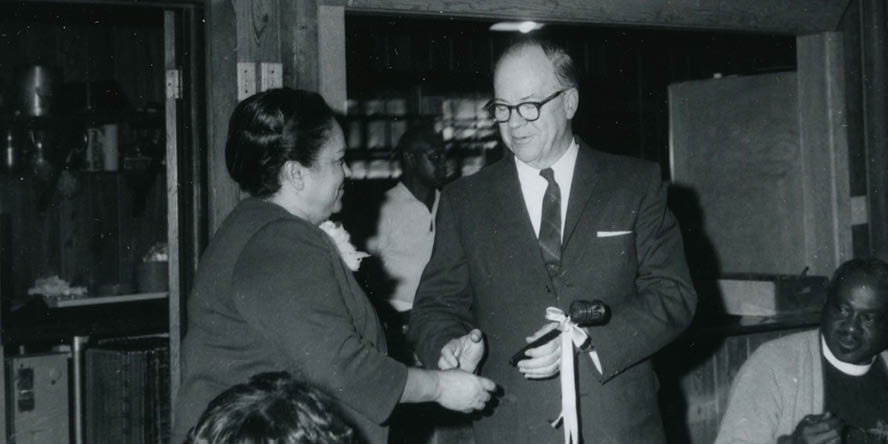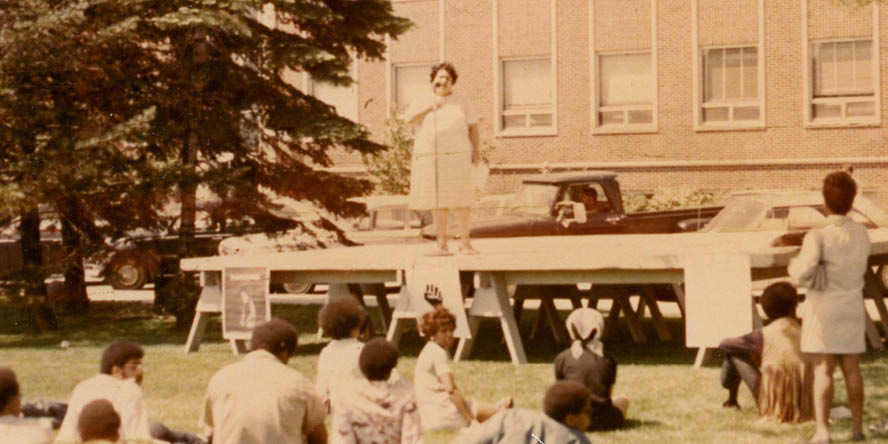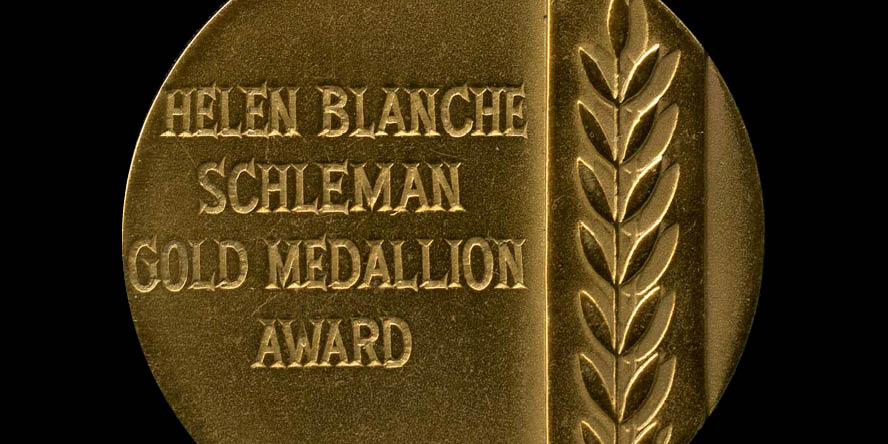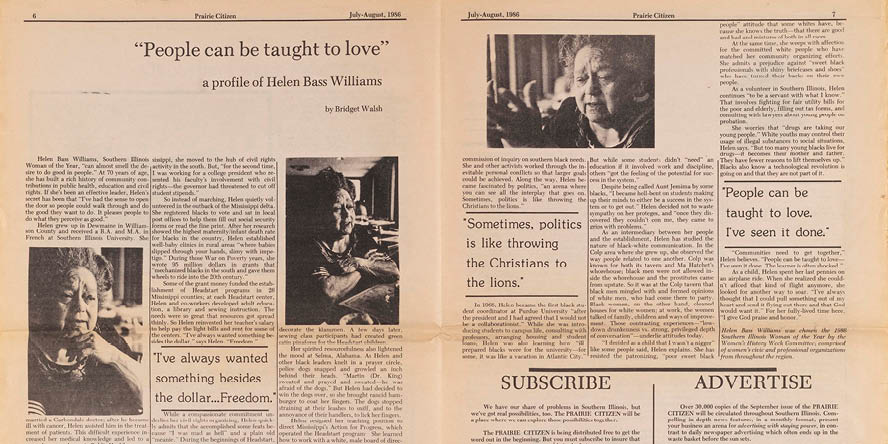 "Knowing Helen Bass Williams has been one of the deepest privileges of my life," O'Hara said during her remarks at the dedication. "She helped me gain more tangible understandings of the connections between race, class and gender, and she served as a living example of the connections between an individual's commitment to action and social change work. When I use recordings of her narratives in my diversity classes, history and my students come to life."
Dufault says there are similar learning opportunities for students now served by the ASC.
"Even looking decades back, some of the things Williams mentions in her letter are needs that the ASC still serves today," Dufault says. "When I think about our founder, what she did both at Purdue and beyond, that's the kind of educator I want to be. The good we can do, the meaning we can provide — Helen looked at students holistically, and she understood that academic success was just a piece of what they needed and what she could help with. It's important for us as a center to recognize her contributions, as well as look to her as a role model of what we can provide to students holistically."
Briggitta August, director of diversity and inclusion initiatives in Purdue's College of Liberal Arts, says she's also excited for more people to learn about Williams' story. In fact, she recently gave the keynote address at the ASC's student leader training, where she connected many of their current roles and responsibilities to needs Williams outlined in her original Learning Center proposal.
"Exam prep, time management, working with students on boosting their study skills — all those things were named in Helen's original proposal, but the fact is they have expanded upon what she initially sought to do with the Learning Center," she says. "Katie and her team have taken something great and pushed for it to be needs-responsive. That's how Helen operated; she saw a need and sought to fulfill it.
"To the students working there now, I want them to know that they're part of a much bigger picture, and they are in many ways part of a legacy and should be proud of that."
Story by Andrea Mattingly, andrea@purdue.edu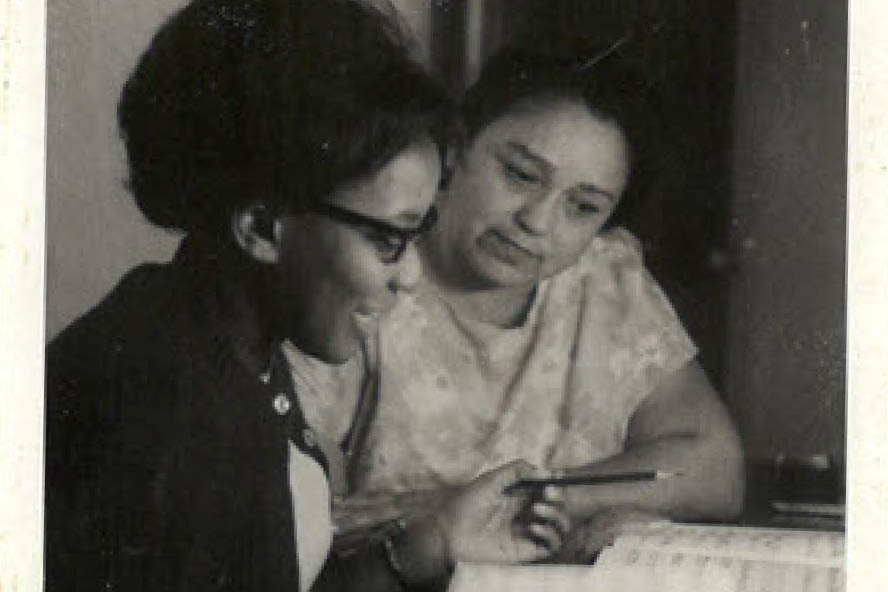 Helen looked at students holistically, and she understood that academic success was just a piece of what they needed and what she could help with.

Katie Dufault

Director, Helen Bass Williams Academic Success Center