Back To Top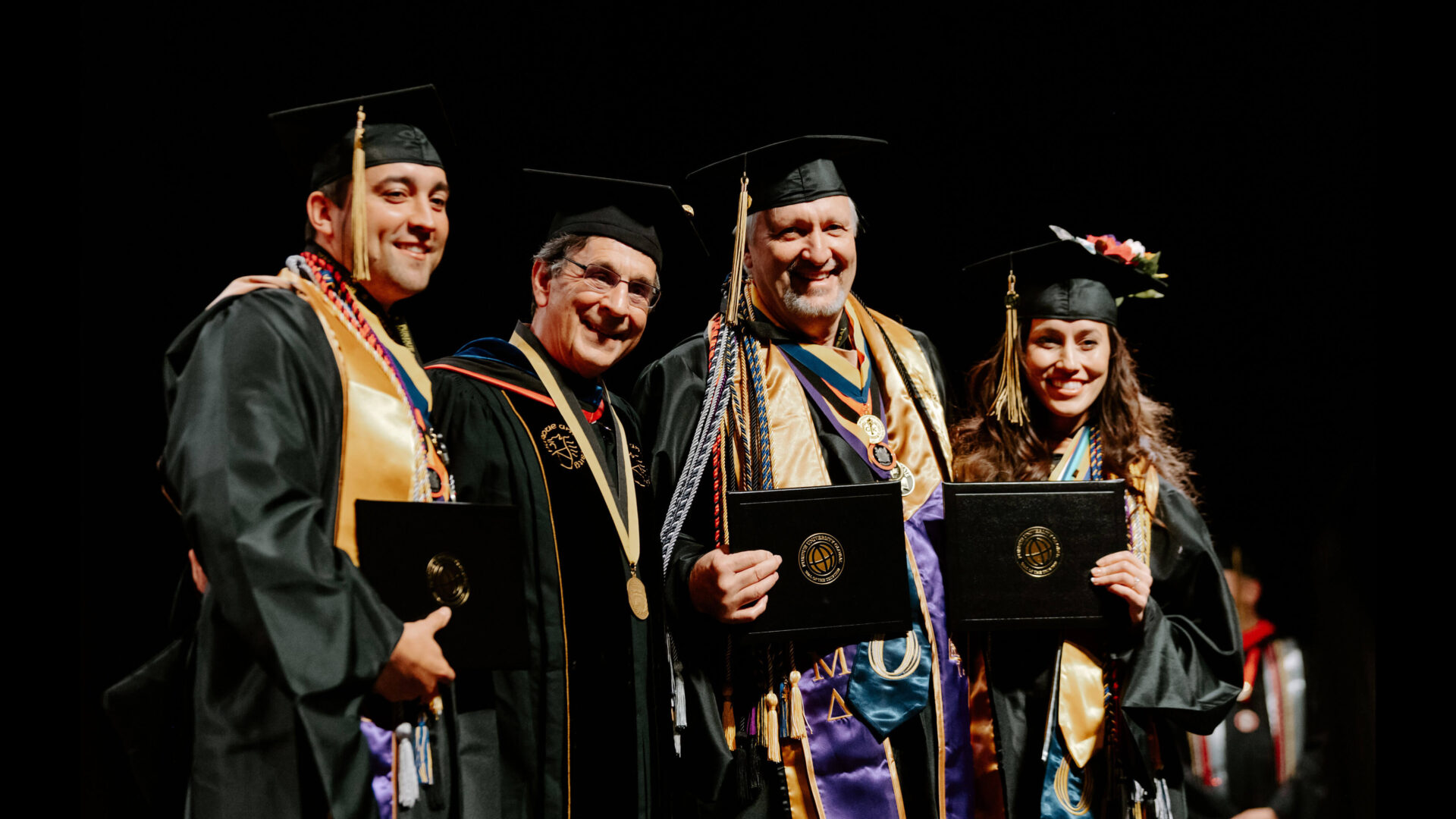 Online MBA program helps create new opportunities for the Gramlich family
What does it mean to be a role model to four kids under the age of 10?
For parents Michelle and Shane Gramlich, it means you can never give up. Persistence becomes more than a goal – it becomes a family rally cry. Wanting to achieve more and advance in their careers, the couple both earned MBAs from Purdue Global.
With busy schedules and overwhelming obligations, school could have been difficult. Fortunately, Michelle and Shane looked to an example working right alongside them: Shane's father, Jeff Gramlich, who also graduated from Purdue Global with his MBA.
Achievements tally up to two generations getting three MBAs, all earning 4.0 GPAs, and all looking to pursue doctoral degrees. The ambitious family was able to travel together to celebrate their success at Purdue Global's Winter 2023 Commencement.
Lifelong interests in learning
Sharing notes is nothing new to Michelle and Shane – the two met in middle school. After graduating high school together, they started dating. Michelle stayed in their home state of California and studied for an associate degree in biological, physical and mathematical sciences while Shane moved to Hawaii and took classes in information systems, computer science and organizational behavior.
Michelle eventually joined Shane in Hawaii, where they both earned bachelor's degrees. Side by side, they made strides toward their academic goals and set up their careers.
"One of the reasons I married Shane is that I saw his drive to make the world better," Michelle says. "He has such a big heart for people. I knew that together we could create a positive impact."
Michelle and Shane made the commitment to always pursue their plans and figure out how to make their dreams a reality – no matter what. Most recently, that's meant doing well in their courses while raising a family.
Balancing the kids' book reports and science fair projects with their own discussion board posts and quizzes, the couple coordinated schedules to ensure they set educational examples guaranteed to resonate.
"We're setting a pretty high bar for the kids," Michelle says with a laugh. "We decided to go back to school while parenting four children, all under the age of 10."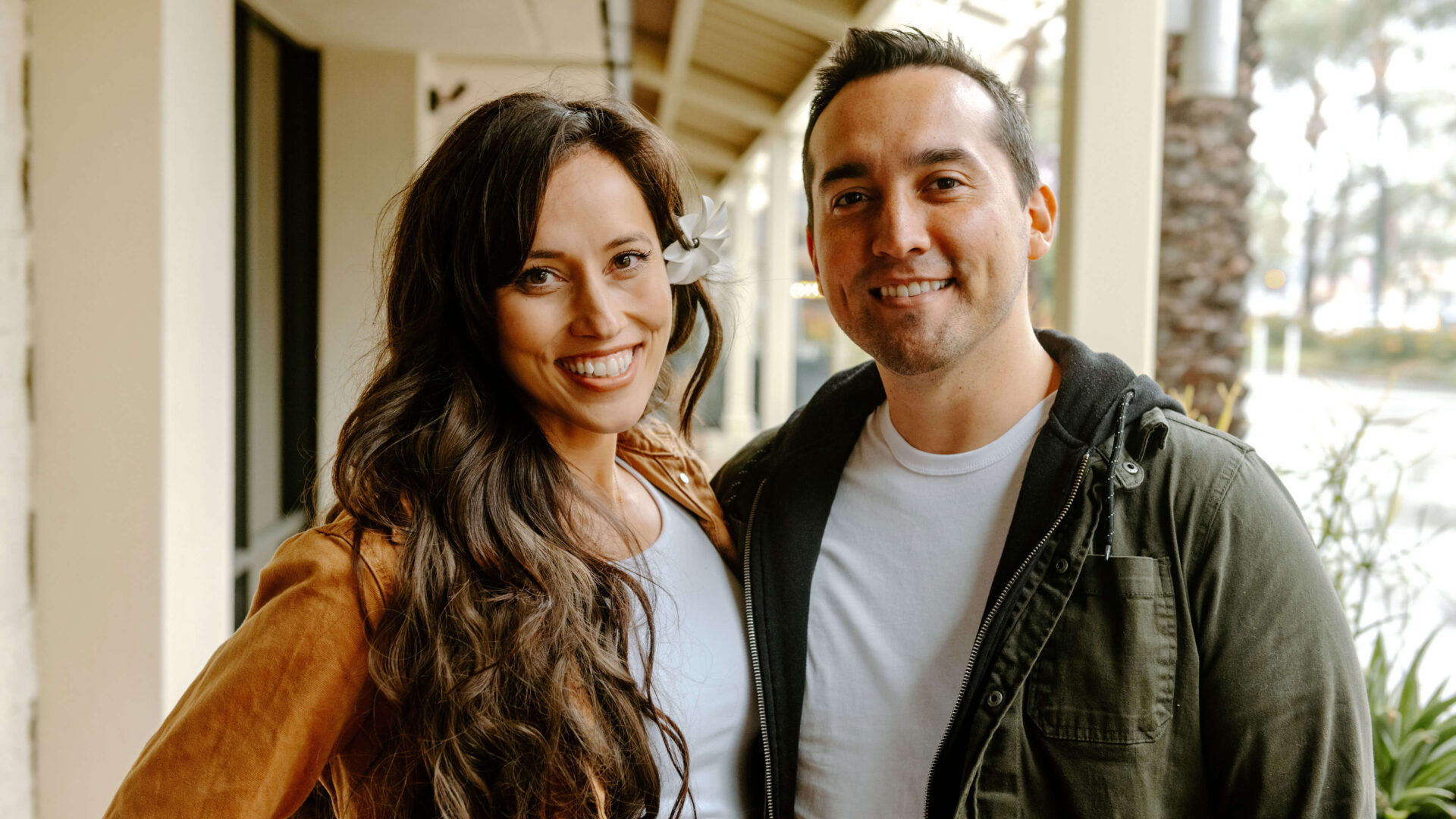 Michelle's interests in the medical field
Before enrollment at Purdue Global, Michelle was a personnel director in the wellness industry with a desire to help more patients thrive. "I love creating connections with people," she says. "I want to help heal."
While talking to a friend that had earned an MBA, Michelle realized she wanted to go back to school and find the tools she needed to expand her outreach.
Growing up, Michelle had continual exposure to the medical world, as her mother worked in rehabilitation while her brother worked in emergency rooms. At a young age, she learned that change within the health care industry can depend on corporate structure. She became interested in organizational dynamics and knew that working in management was a path to providing enhanced care for a greater number of patients.
As a first-generation college student, Michelle pioneered her way through her associate and bachelor's degrees, accelerated by encouragement from her parents. Her father had emphasized the importance of education from a young age; her mother instilled in her a strong passion to read. One of her biggest motivations is to make them proud.
"When I started at Purdue Global, I knew that I was going to operate at full throttle," Michelle says. "I wanted to get this done so my mom and dad could see me walk across that stage and receive this degree."
You don't just get the degree for the title. You do it because you want to shake your own groundwork and build something greater.

Michelle Gramlich
MBA '23
With Purdue Global's ExcelTrack® program, Michelle powered through classes and earned the credits needed to obtain her master's degree. She was able to apply her years of experience in human resource roles to move at a quick pace and pinpoint the lessons she needed to learn in order to uplevel herself in her career.
"It's worth every extra hour you stay up," she says. "You don't just get the degree for the title. You do it because you want to shake your own groundwork and build something greater."
Now Michelle is looking to enroll in a Juris Doctor program with intentions of one day becoming a college professor and influencing future leaders who are going to create positive changes.
"There's still so much to learn," Michelle says. "There's so much I don't know, and I'm OK with that because I'm driven to learn more. It's made me realize that I'd love a doctorate that would help me tie all my educational experiences together."
After working with patients and hearing advice from all ages, the most resonating messages that Michelle has heard are the regrets: "I wish I would have done that."
This insight influenced Michelle to commit to her dreams and show her children how to excel. She says, "I don't want to be in my 90s saying, 'I wish I earned that degree. I wish I could have set that example for my kids.' It won't be like that."
Shane's integration of technology and business
Combining a career in technology with lifelong interests in leadership, Shane earned his MBA while taking the necessary steps to enlist in the Air Force. Not only did he just receive his degree, he also recently earned his private pilot license and is preparing for the GRE with hopes of securing an administrative role within the Air Force.
With a master's degree, Shane wants to strengthen his experiences from previous roles in information systems and business to help others in their jobs. He is joining the Air Force for three main reasons: "lineage, lifestyle and leadership."
This dream job would follow in his grandfather's footsteps in the military, while still allowing him to be present and available for his children.
"I'm looking for an opportunity to provide my best for my family," Shane says. "I feel like that's where I can learn and grow now."
Earning an MBA while juggling daily demands was full of lessons. "Balancing family life was one day at a time," he says. "Priority one for us was being there for our kids. But right up there was priority two: showing the kids that we were learning, too."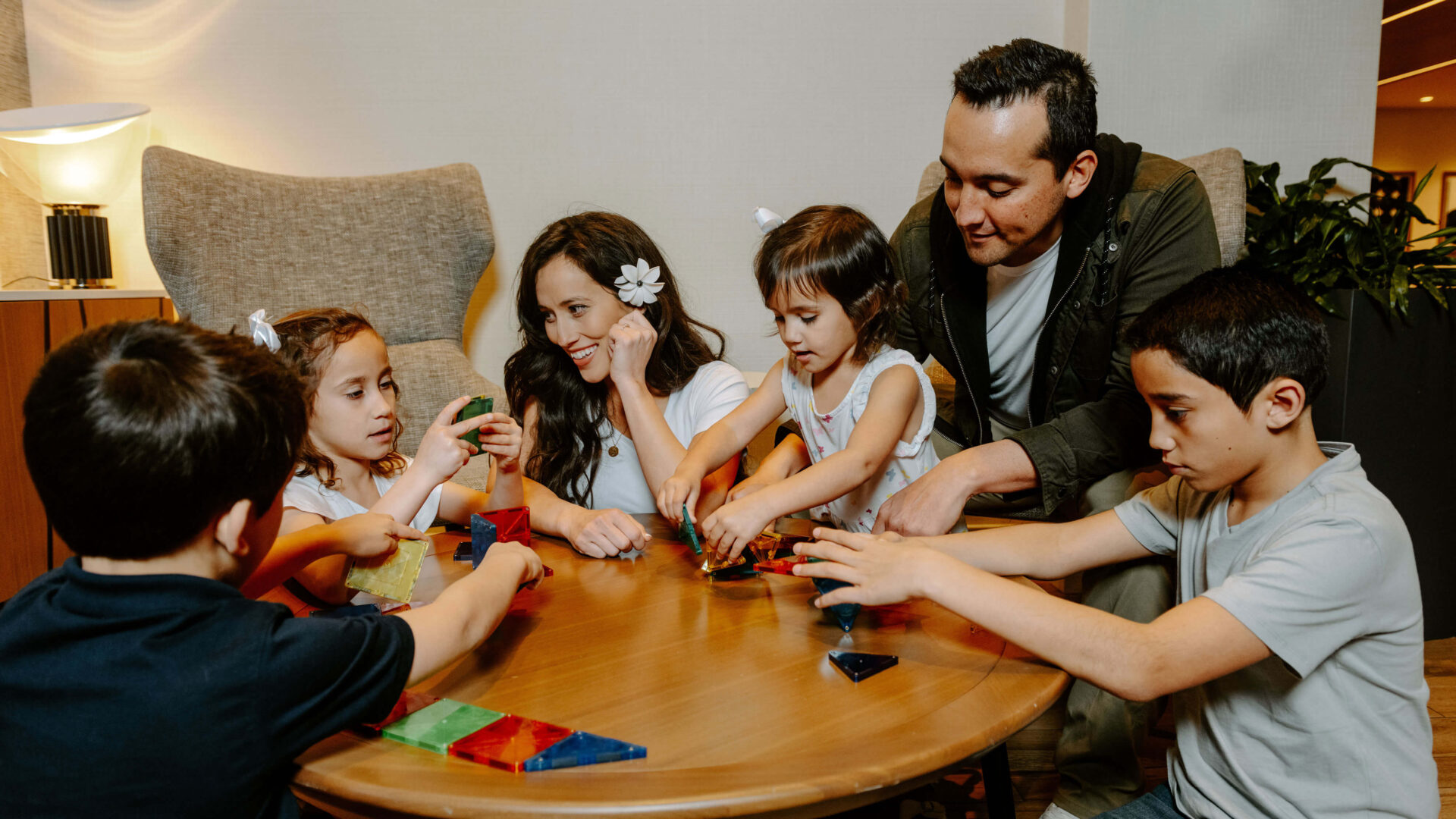 Working together to sort out the logistics, the Gramlich family continually managed schedules and ensured that all deadlines were met. Shane balanced household tasks and the children's commitments with Michelle, who he credits as a source of inspiration.
"She is a powerhouse," Shane says. "In a lot of ways, she's been a leader and an example that I look at to learn."
Throughout this busy time, Shane appreciated that his children were able to see the benefits of keeping grades up and staying involved in school. He and Michelle were there for football, soccer and gymnastics practices, always finding time to support their family's passions. Shane says, "Once you decide that you're going to earn the degree, the day-to-day logistics work themselves out."
Purdue Global's classes were engaging and applicable. Shane was able to gain confidence as well as instill confidence in his employers.
"The program's lesson plans were practical, and I could use what I learned the very next day on the job," he says. "Purdue Global was always relevant, and really rigorous."
Down the line, Shane would like to earn his doctorate to help him as an entrepreneur. During his time in the business world, he encountered mentors who advised getting advanced degrees if he aims to start his own company.
One of Shane's most important mentors has completely led by example. While he was considering an MBA, his father, Jeff, had promptly started classes at Purdue Global.
"My dad went back to school, and it was like he was showing me, 'Well, you could wait, or you could just start going,'" Shane says. "So I jumped in with him, feet first. We were at Purdue Global together."
Getting his degree alongside his family gifted Shane with unanticipated benefits. "School provided a platform for us to have deep discussions about business principles and life lessons," he says. "Learning alongside Michelle and my dad was extremely rewarding. I developed even stronger relationships with them."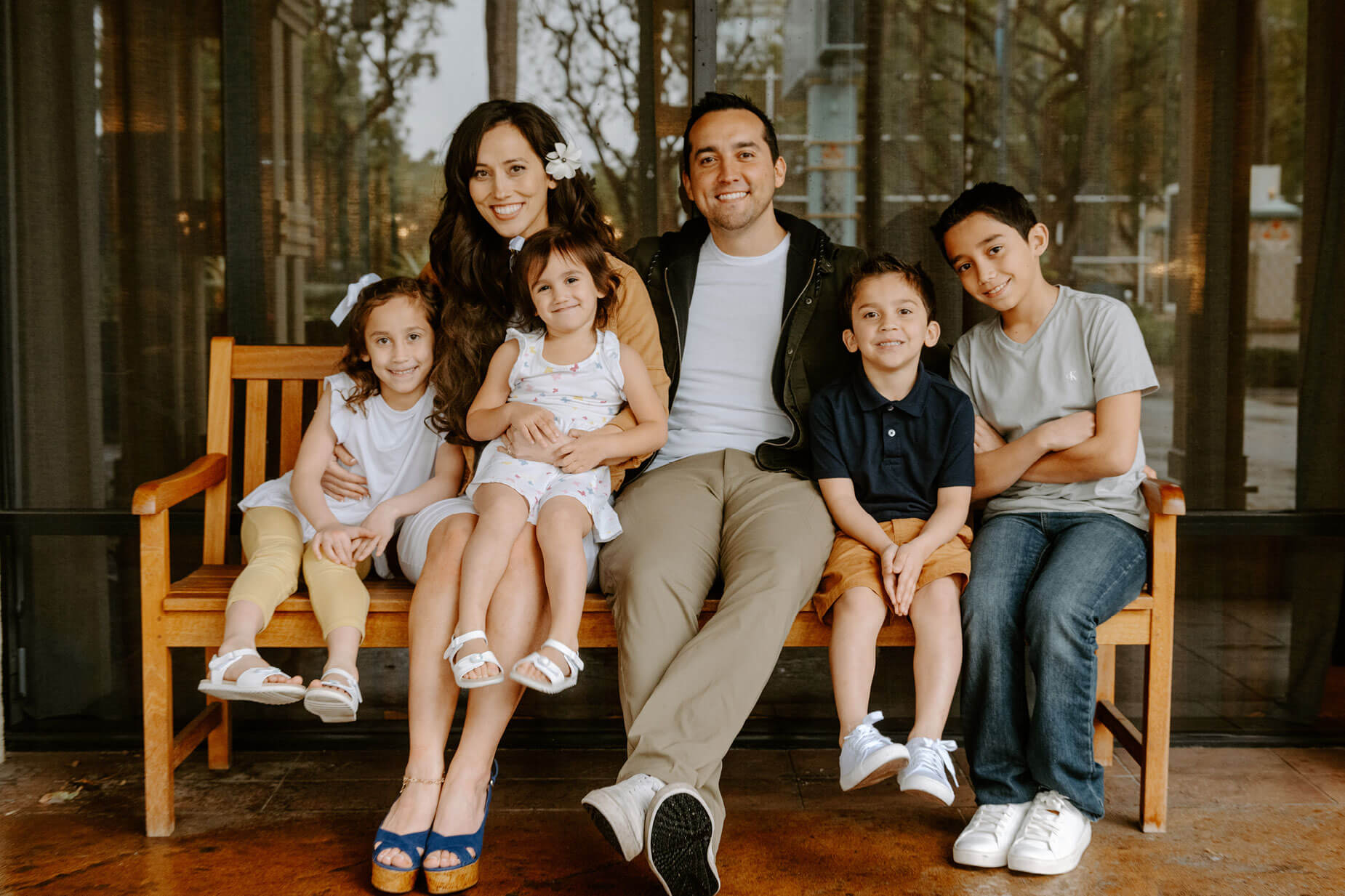 Priority one for us was being there for our kids. But right up there was priority two: showing the kids that we were learning, too.

Shane Gramlich

MBA '22
Jeff's ongoing goal to teach
Guided by his core values and dedication to his family, Jeff has lived with one motto at the forefront of his mind: "Anything worth doing is worth doing right."
Education has provided a pathway for him to excel, a conduit he recognized at a young age while working full time as a first-generation college student. Shane was only 2 years old when Jeff graduated with a degree in English.
Over the years, Jeff cultivated a successful career in global project management. He enjoyed traveling internationally and meeting people from different cultures and backgrounds. Work afforded him the opportunity to see destinations that he dreamed of experiencing, including the Great Wall of China, Taj Mahal and pyramids in Mexico.
In 2020 the coronavirus pandemic closed off Jeff's travels, leaving him wondering what his next endeavor would look like. He decided to explore online institutions, noting that an MBA would elevate his understanding of the economic policies and practices influencing his role as a project manager.
Turning to his prevailing motto, Jeff began researching schools that could serve him. "I wanted to do it right," he says. "No shortcuts, no subpar universities – I wanted the best, so I searched for that."
After noticing Purdue Global's rankings and reputable credentials, he started earning his degree, bringing Michelle and Shane into the mix and helping demonstrate that his family should follow their passions for learning and leading.
Jeff loves seeing Michelle and Shane succeed, working together to use education as a tool for progress. Throughout his life, he has overcome obstacles to build a better life for his family. He now strives for a doctoral degree with hopes of teaching, like Michelle.
"Many fear what they do not know or understand," Jeff says. "We've discovered that when we learn something, the fear of it disappears and is most often replaced with fun."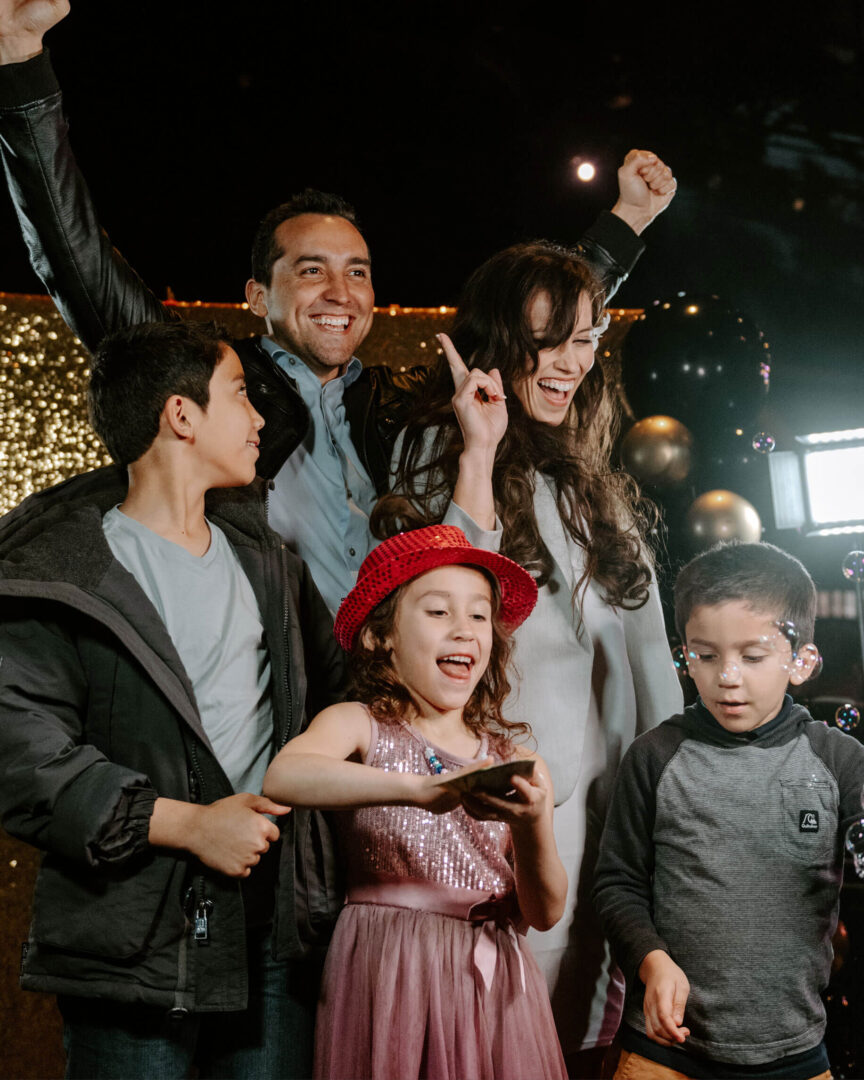 Inspirations to the next generation
After school, Michelle and Shane's four children get help from their parents – and their adoring grandfather. Michelle applauds Jeff for being a great teacher.
From helping solve math problems to sounding out vocabulary words, Jeff is happiest when spending time with his grandchildren. As they dive into their elementary education, he helps construct the foundation for their futures.
Their children are already forming career ambitions of their own, right after their parents: Shane says one son is interested in the military, and his daughter is adamant about becoming a doctor.
Jeff, Michelle and Shane all bring different learning styles to the table, helping each child navigate their academics and shape their goals. The Gramlich family appreciates that Purdue Global has given them the opportunity to help demonstrate and instill these values.
Reflecting on his experiences, Jeff says, "What would parents want other than the best for their children? That is why we all chose Purdue Global."