Back To Top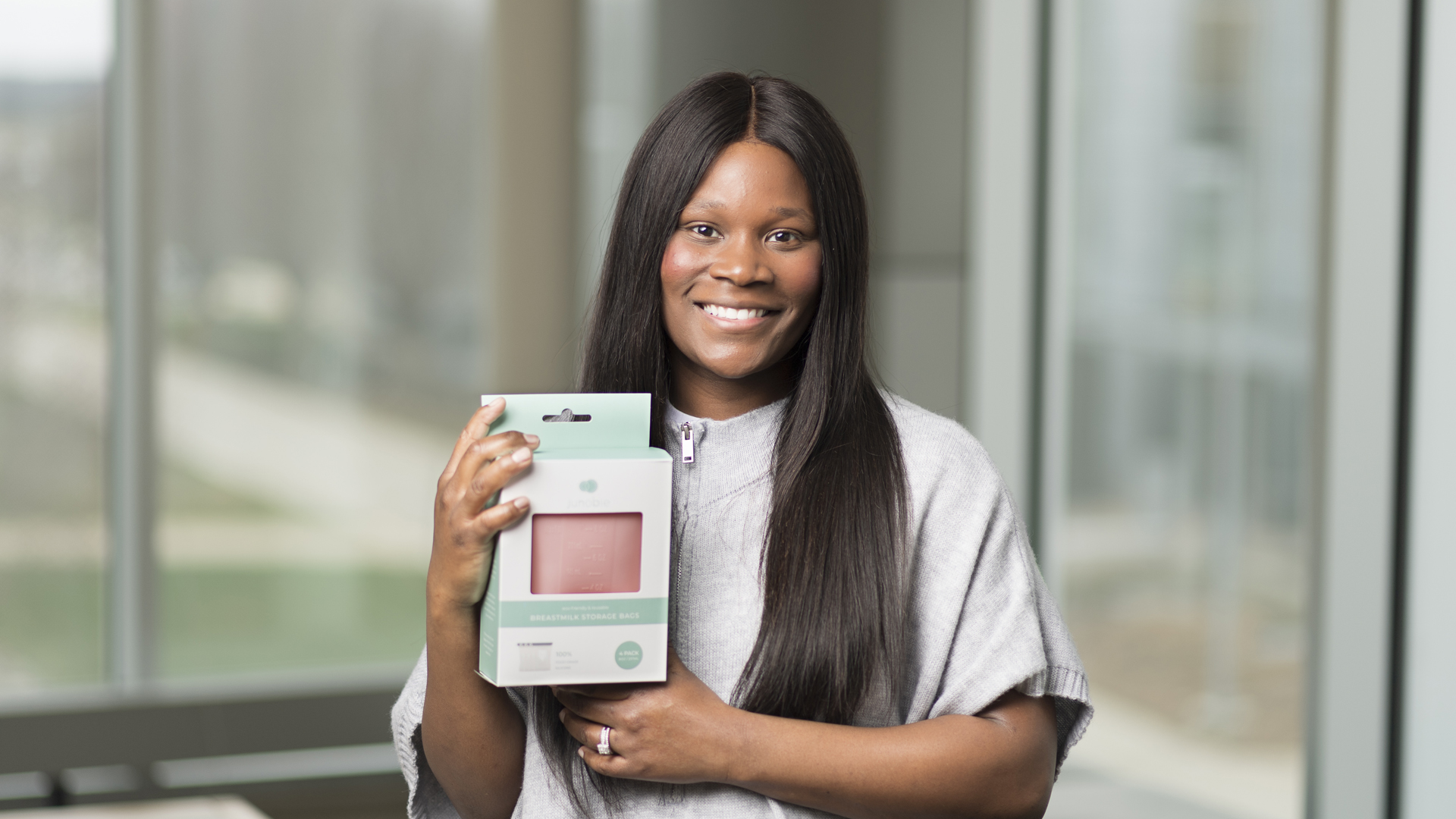 Junobie creator is reinventing breast milk storage for moms
Like all good ideas, Junobie was created out of necessity.
As a traveling working mother of two, Nikeytha "Nickey" Ramsey became frustrated with the few options available at the time to store her breastmilk — or, as she calls it, "liquid gold" — while on-the-go. So, she built a business that filled the gap that she, and parents all over the world, were experiencing. Ramsey's persistent drive for innovation, along with the support of those around her, led to the giant leaps her business has taken in the years since its founding.
Before she had the idea for Junobie, Ramsey was an undergraduate student of Speech, Language, and Hearing Sciences at Purdue University's College of Health and Human Sciences. She could often be seen attending office hours and meeting with teaching assistants with her baby in tow. Being an attentive mom and a diligent student meant that Ramsey was very busy. But she still found time to dream about what her future could hold.
"I would always walk by the Neil Armstrong building on campus and I would think to myself: 'Wow, Neil Armstrong, I want to be an innovator one day like him.'"
To Ramsey, education was her ticket out of the kind of life she had growing up. Raised by a single mom in Greenville, Mississippi, she experienced poverty from a young age and even homelessness as a teenager.
"I really had to push through those very challenging times. It was a collective village of people that helped along the way," she says.
After telling a high school guidance counselor that she had been sleeping in an abandoned apartment, the counselor gave Ramsey $20 for gas money and directed her to a homeless shelter where she was able to stay for an entire year, much longer than the 1-2 nights she had originally planned.
Ramsey's mother had always encouraged her to go to college to break her family's cycle of poverty, so when Ramsey was accepted to Purdue, she knew she was in it 100%. "When I was homeless, I could have easily just given up," she says. "But I felt like God had other plans for me. I didn't want to be a waste of talent."
While at Purdue, Ramsey participated in the Horizons Student Support Services program, which provides underrepresented students with services like tutoring, mentorship, career development, academic support and more.
"I'm so thankful for that program," she says. "They made sure that we had the resources that we needed in place. It was like a home."
I really had to push through those very challenging times as a teenager. It was a collective village of people that helped along the way.

Nickey Ramsey
Founder of Junobie
In addition to the Horizons program, Ramsey participated in undergraduate research programs, working closely with professors to study hearing and childhood speech development.
The time at Purdue taught her more than simply the lessons outlined in her course materials, she says. While here, she learned how to communicate and empathize with her future customers, a trait that's helping her now as she builds her business. "I'm dealing with breastfeeding moms. They're hormonal, they just had a baby, and they are really looking for a connection and a sense of importance."
According to Dr. Jerome Adams, executive director of Purdue's Health Equity Initiatives and former U.S. surgeon general, Ramsey's story is one of someone who had talent and drive, paired with a support system that allowed her to achieve amazing things. "(She) really underscores what a Purdue education can do for people beyond other schools where you are just given a degree and are sent out in the world," he says.
An itch for entrepreneurship
After graduating from Purdue, Ramsey earned her master's degree from the University of Cincinnati in communication sciences and disorders, had her second baby and began working as a traveling speech-language pathologist for a private practice.
"Being homeless, going to school with a baby, graduating from Purdue, going to graduate school — all those things take an abundant amount of time, persistence, faith and money," she says.
Despite all she had already overcome, however, she knew she wanted to do even more. "I had an itch for entrepreneurship. I think it's that Boilermaker-innovator-type-thing in me," she says.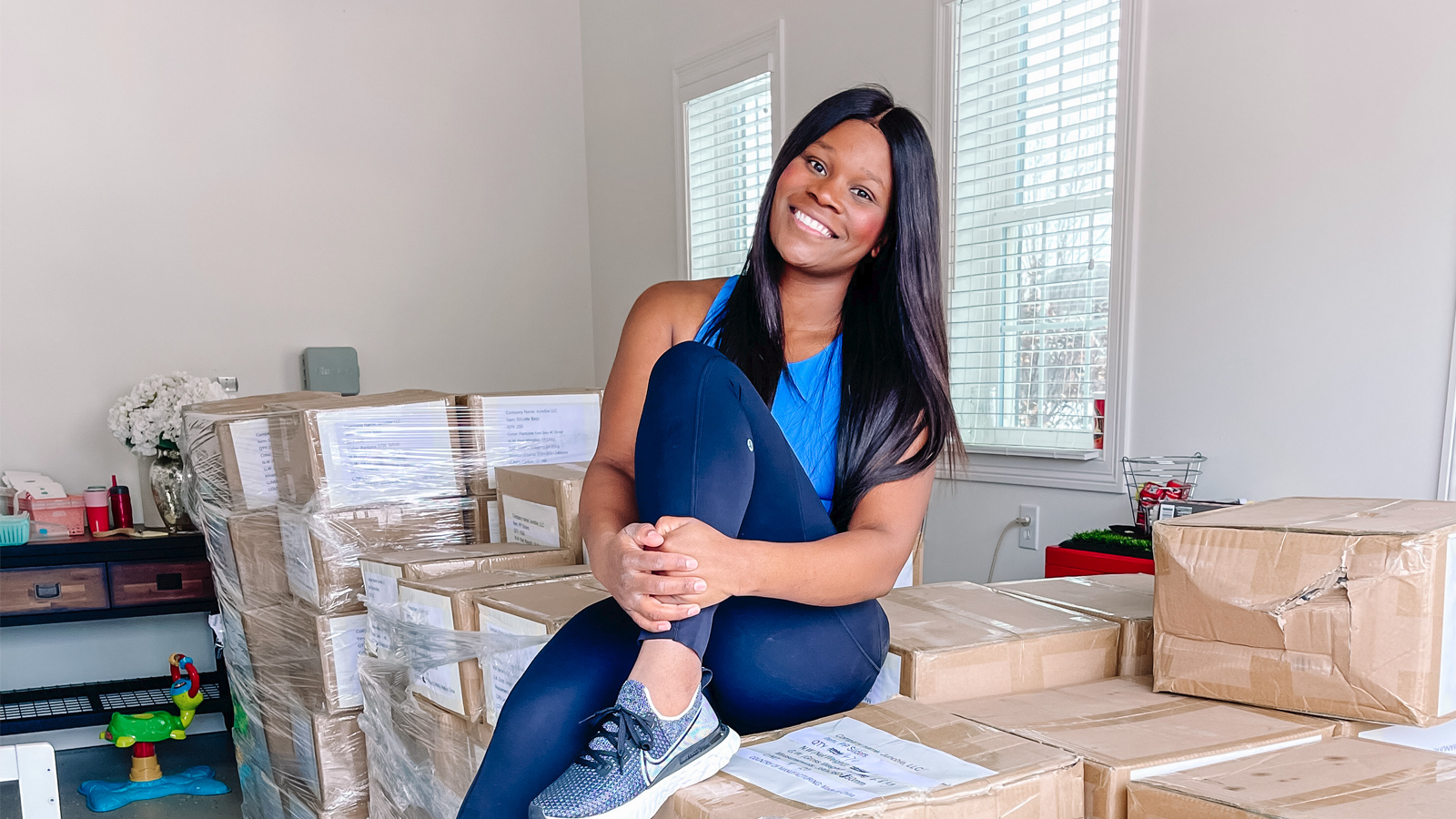 After her second child, Ramsey was acutely aware of the problems traditional breast milk storage methods offered. Plastic was leaky, unreliable, single-use, and Ramsey was concerned about the potential for harmful plastic particles to leech into the milk. Glass jars were more eco-friendly and contained no plastic, but they were bulky and inconvenient for a traveling mom.
This gap in products available to breastfeeding mothers inspired Ramsey to finally take her first step into entrepreneurship.
Founded in 2019 from her basement in West Lafayette, Junobie's first order of business was to design the perfect milk storage bag. But Ramsey had a dilemma. How can you make a breast milk storage option that's reusable, food-safe, resistant to heat and to cold, keeps milk fresh for longer and is convenient enough for all moms?
Ramsey persisted after an initial failed prototype and being "ghosted" by the original manufacturing source. "Boilermakers don't take no for an answer," she says. She found another manufacturer who perfected the design, and Junobie has been successfully working with them ever since.
The bag, made out of 100% FDA-approved food-grade silicone, is lightweight, compact, can be stored in a refrigerator or freezer, warmed in a bottle warmer, is easy to open, seal, fill and pour, and is dishwasher safe.
"Silicone was the perfect material because it's high-heat tolerant, it's inert, very stable, and can withstand high and low temperatures and repeated use," she says.
The bag's reusability benefits not only moms, but also the planet by eliminating the need for single-use plastic bags. According to one Junobie customer, four Junobie bags were enough to get through her entire breastfeeding journey, compared with the hundreds of plastic bags she was using before.
"And once you are done breastfeeding, you can use it for the baby's snack bag, or even your own bag," Ramsey says. In addition to the innovative bags, Junobie offers breast milk storage boxes, jars, cups, trays and a battery-operated cooling cup.
Winning over Emma Grede on 'Shark Tank'
In Junobie's first few years, the world was starting to take notice of the little bag that could. Junobie was already shipping worldwide and gained even more exposure by being featured in People magazine, The Bump, Vogue and Motherly.
On Feb. 25, Ramsey showed the world that Boilermakers really don't take no for an answer when she went up against the Sharks on ABC's hit reality show, "Shark Tank." Going head-to-head with Guest Shark Emma Grede landed her an offer, after fighting for more equity in her business than Grede had initially offered.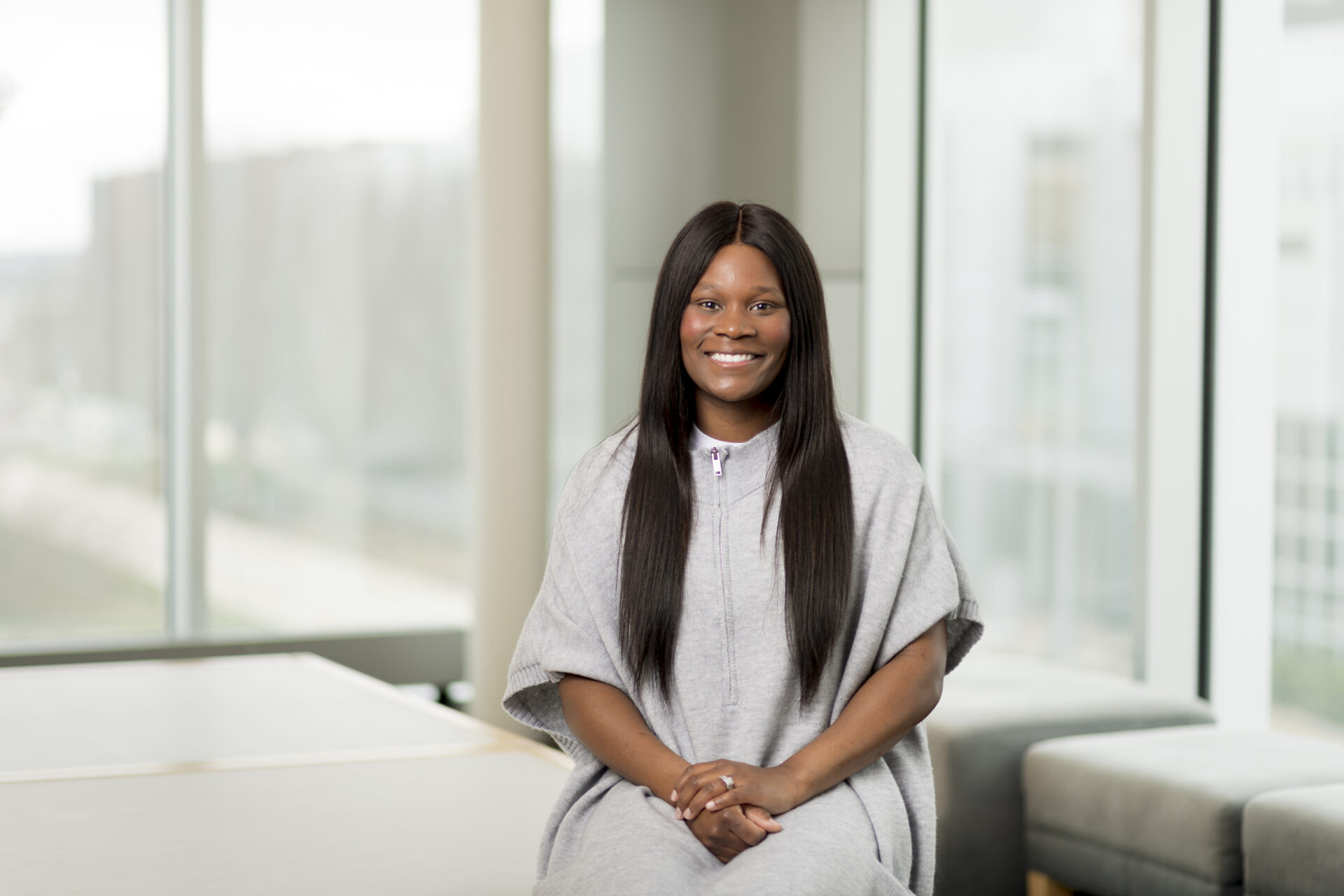 Boilermakers don't take no for an answer.

Nickey Ramsey

Founder of Junobie
Grede is co-founder and chief executive officer of apparel company Good American, a founding partner at Skims, Kim Kardashian's shapewear brand, and chairwoman of The Fifteen Percent Pledge, a nonprofit organization that encourages retailers to pledge at least 15% of their shelf space to Black-owned brands. A Black female entrepreneur and a mother of four herself, Grede was inspired by Ramsey's story and loved that Junobie meets the needs of a very specific market.
Ramsey has been grateful to work with Grede and looks forward to what the partnership could mean for the future of Junobie. "Emma Grede has been able to provide us with a sense of mentorship on the business side of things," Ramsey says. "Having a strategic partner has been very important for us, and it's one of our main goals with Junobie."
Making a lasting impact
As Junobie grows, Ramsey still plans to continue operating the company from her home in West Lafayette, citing both the plethora of growing businesses in the area and the ability to stay at home with her two little ones as equally valid reasons to stay.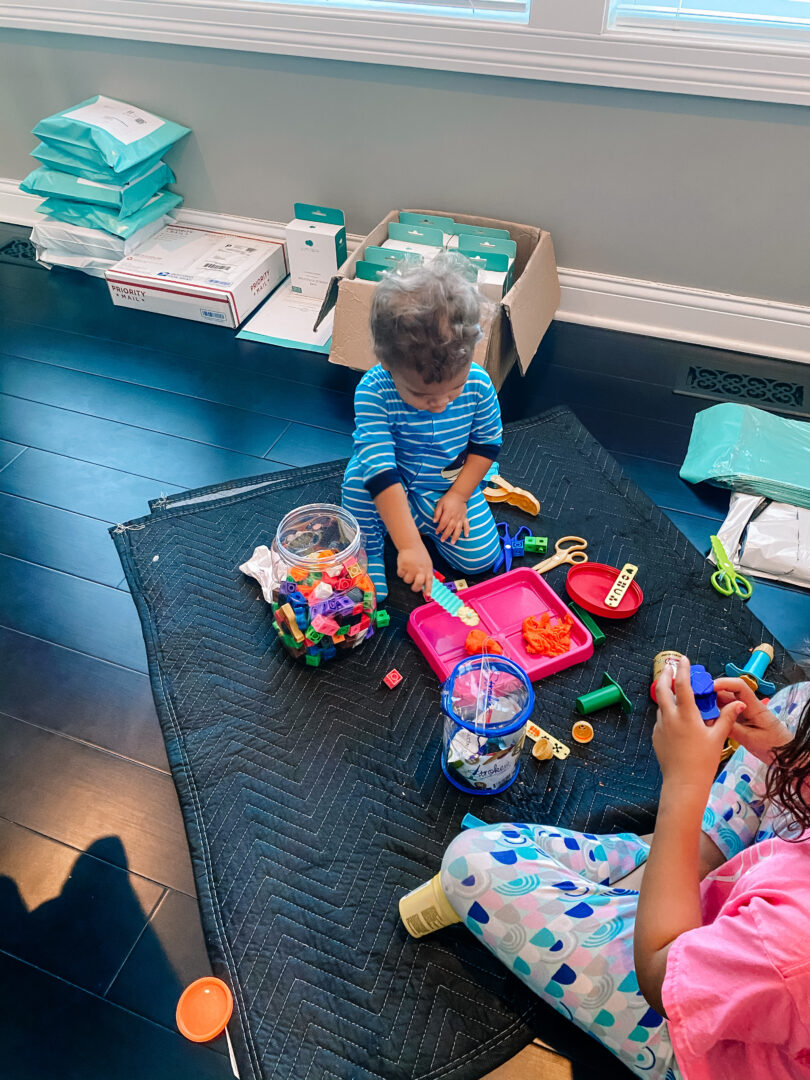 Ramsey also believes charitable giving is an important aspect of her work. Junobie regularly collaborates with nonprofit organizations like La Leche League International, Black Breastfeeding Week and WIC (Women, Infants and Children). Additionally, Junobie has partnered with company Milk Guide to offer lactation consultation services through the Junobie website, providing mothers with individualized coaching and support for their breastfeeding journey.
According to Adams, "What (Ramsey) identified was a barrier to many women being able to or willing to breastfeed their babies. She developed a product that actually filled that gap and met that need."
As U.S. surgeon general, Adams put together a call-to-action on maternal health that emphasized the importance of supporting breastfeeding and engaging in other healthy behaviors in the postpartum period. He believes Junobie is fulfilling that call-to-action to a T.
Ramsey serves as both an inspiration to mothers looking for the best ways to care for their babies and to young students who are struggling with poverty and homelessness like she did.
Her advice to struggling students is to keep moving forward. "Just because you're in that challenging season right now does not mean that you're going to be in that challenging season in two years or three years," she says. "There are going to be better days on the other side of those hard days.
"Take advantage of the many resources that Purdue has put in place to make sure that you can become successful."
Purdue students and alumni asked Ramsey their questions about entrepreneurship on the @LifeAtPurdue Instagram account. See what she had to say below!