Back To Top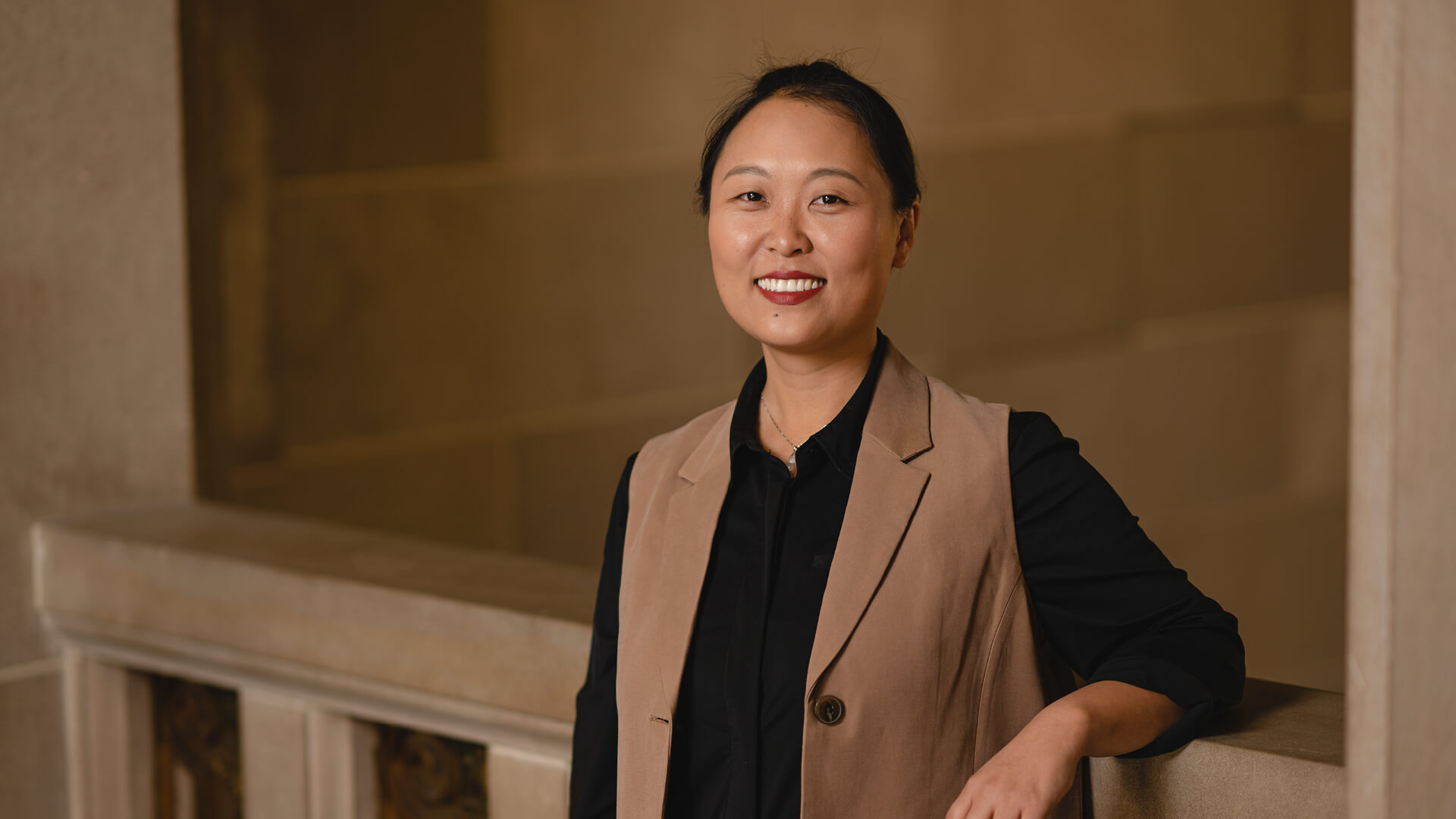 Purdue's Haocen Wang advocates individualized support for cancer prevention
Although Haocen Wang didn't know exactly what her research focus would be when she moved to the Midwest from her native China to pursue a PhD, she knew she wanted to work with older adults. Raised largely by her maternal grandparents, Wang felt a kinship with the older community from a young age. Every morning, she and her grandparents would walk along the Yellow River together. Her grandparents' health was always good — until it wasn't.
"My grandfather's arthritis began to limit his mobility," says Wang, an assistant professor in the School of Nursing in Purdue's College of Health and Human Sciences. "You could see the effect his health had on his quality of life."
For her PhD research, Wang focused on physical activity of older Chinese adults. Then her grandmother was diagnosed with early-stage breast cancer and underwent a mastectomy.
"After my grandma's cancer diagnosis, I narrowed my research focus to cancer prevention because with prevention, you need to promote healthy activity and behaviors," Wang says. "It was an opportunity to merge all of my research interests together."
She's now interested in developing personalized, community-based interventions to support cancer prevention behaviors among vulnerable populations. She plans to conduct studies to understand motivations and past experiences within the community and to collaborate with community health workers to implement intervention programs.
"My intention is to build a personalized program that will benefit middle-aged and older people in Indiana," Wang says. "The state has high rates of smoking, obesity and cancer diagnoses and relatively low rates of cancer screenings. When you're working in prevention, you must start with a younger population to encourage healthy behaviors that will benefit them when they are older."
Mobile applications that provide individualized education by promoting healthy behaviors, sending reminders for cancer screenings and even managing chronic conditions may be one possible communication method. But tapping into the network of local health providers to provide individualized support is key.
"Technology can be a very effective tool, but on its own, it is not enough," Wang says. "Community health workers know the population. Implementing a program that combines technology with human interaction could be a powerful combination."
I hope to convey the importance of population health to my students and motivate them to think about providing services to the community.

Haocen Wang
Assistant professor of nursing
By addressing evidence gaps in health promotion and disease prevention among vulnerable populations, Wang hopes to promote cancer screenings and support cancer prevention and early detection for communities that lack access to information or resources. She also wants to inspire her students to consider a career in preventive medicine.
"Many students who pursue nursing want to work in clinics and hospitals," Wang says. "I hope to convey the importance of population health to my students and motivate them to think about providing services to the community."
For Wang, coming to Purdue presented an opportunity to partner with Extension offices across the state to implement cancer prevention programs. Being part of the public health cluster hire also holds the possibility for future cross-disciplinary collaborations.
"As part of this cohort, I will benefit from the diverse backgrounds and cultures of my colleagues," Wang says. "I hope this cluster hire will also attract more students, both nationally and internationally, who are interested in careers in public health.
"The School of Nursing is expanding. It's exciting for me to be part of the faculty who will contribute to our next giant leap."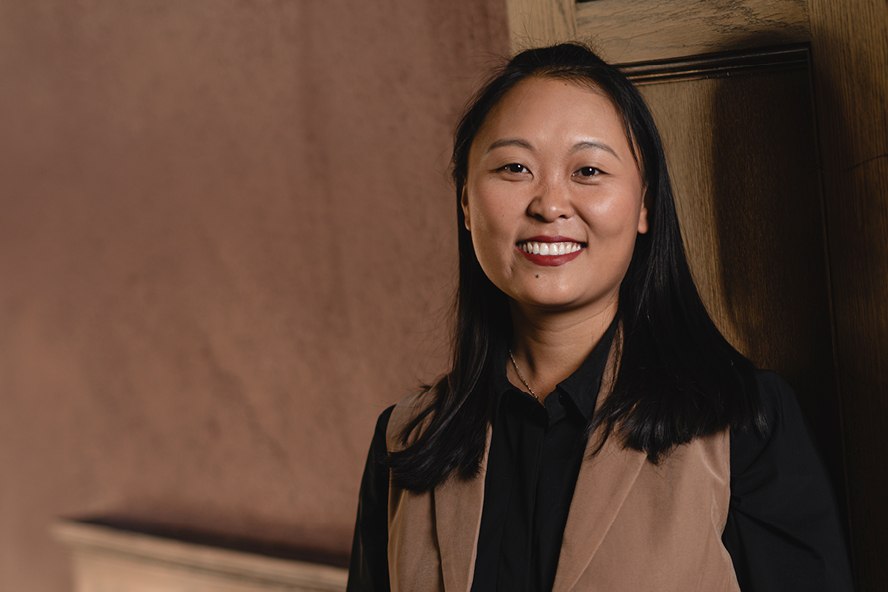 The School of Nursing is expanding. It's exciting for me to be part of the faculty who will contribute to our next giant leap.

Haocen Wang

Assistant professor of nursing