Back To Top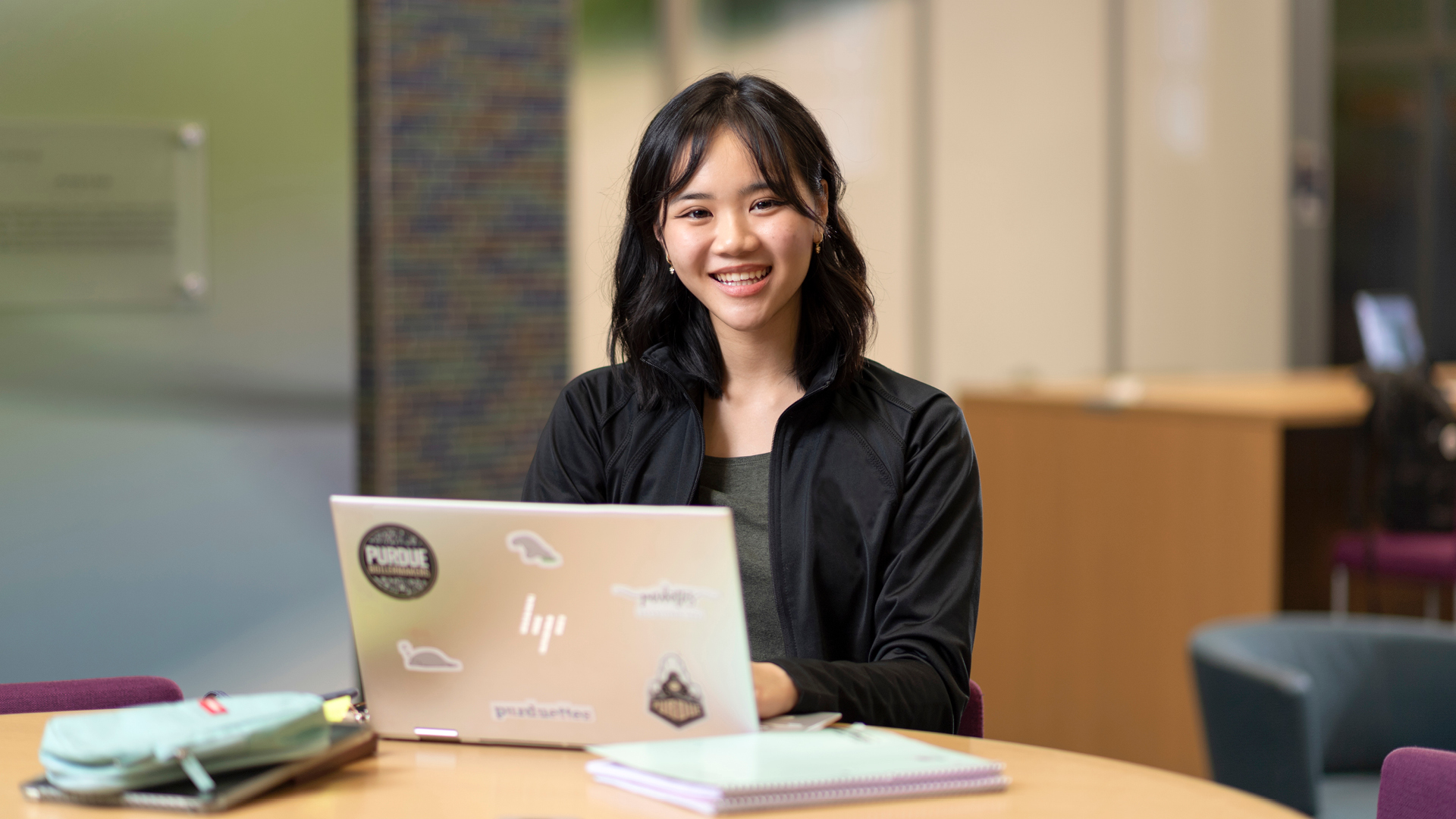 First-year students find belonging by living with friends who share their interests
In anticipation of her freshman year at Purdue, Cambria McClelland said she was working on her housing application when her dad encouraged her to look into a learning community. Assuming it was an opportunity to have access to more study groups (which she considered a great idea), she joined Explorers — a learning community made up of students within the Exploratory Studies college.
She was surprised to find not only built-in study partners, but a community that turned out to be foundational to her social life at Purdue.
Zeroing in on common bonds
"A learning community creates a small bubble within a large school," Cambria says. "We develop this tight-knit community."
Among incoming freshmen and current students, it's a popular choice when it comes to connecting to people, and rightfully so. Communities, which are usually based on a particular location in University Residences, are themed according to special interests, academic goals and/or area of study.
Every year, more than 3,000 first-year Boilermakers choose to participate in learning communities, where students who share similar interests or areas of study often live together in University Residences. But many nonresidential options are available for students, too, and the option to belong to more than one at a time. Students can find a community no matter what their chosen discipline is — everything from Research Accelerator (which aims to fast-track students interested in undergraduate research), to The Data Mine (where students across all majors can explore the field of data science and perform data-driven research together).
Communities also span non-academic niche interests and identities, such as the Gender Inclusive residential community, ROTC, Entrepreneurship and Innovation, Leadership for Social Change, Women in Management and more.
Above all, says Britney Ho, another freshman in the Explorers Learning Community, the thing that makes it so easy for learning community members to bond is how much they have in common.
"We have similar interests, we meet all sorts of different people and we all feel welcome. Finding those similarities, it feels nice," she says.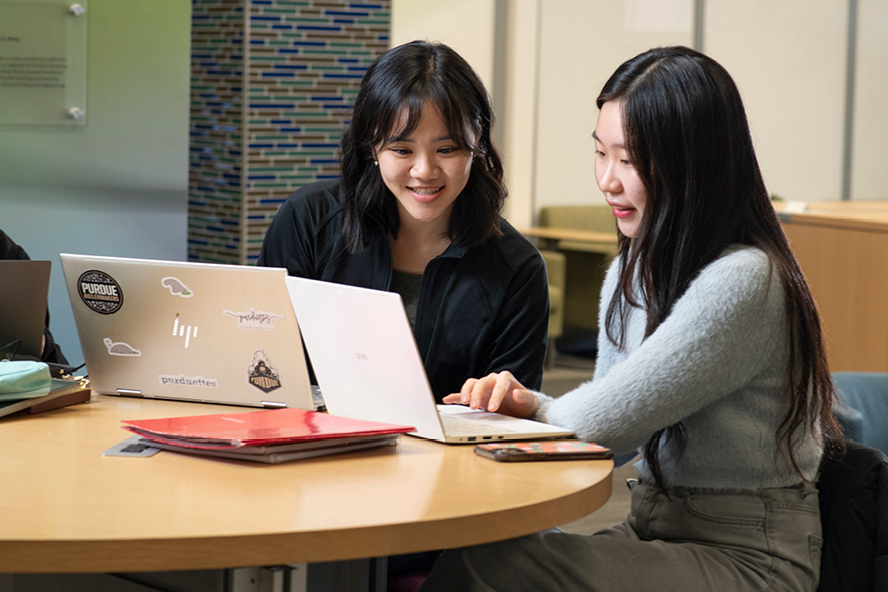 We have similar interests, we meet all sorts of different people and we all feel welcome. Finding those similarities, it feels nice.

britney ho

Freshman, Explorers Learning Community
Cambria agrees, and to illustrate the point, she tells the story of one of her first events with her learning community, which involved a trip to a local pizza place, painting pottery together and walking around West Lafayette in what some found to be oppressive heat for September.
Originally from San Diego, she and another Californian remarked on the 90-degree weather. Another student piped up.
"She said, 'Oh you're not from here, are you?' We had a lot of laughter walking to the pizza place, talking about the different places we're from," she says. "I felt that whole experience, stepping outside of our small worlds, was really what our learning community is about. You know, even if we're just talking about the weather, learning about all the different places that all these people come from and how that really molds us into who we are, and then it puts us all together."
Changing life in and out of the classroom
Britney remarks on the profound impact that one group outing had on the classroom dynamic.
She says, "In my other classes, I don't feel like I really have much opportunity to speak with people. But in my learning community, it was a little bit smaller, so I felt more comfortable speaking to people, and I got closer to people through that."
Cambria agrees that the time spent outside class affects how the classroom itself feels — and even rounds out her education.
"After that event, I noticed there was this greater sense of community and camaraderie and lightheartedness in general," Cambria says. "We all had a class together. But even in the class, the dynamic was changed because we spent time together outside academics."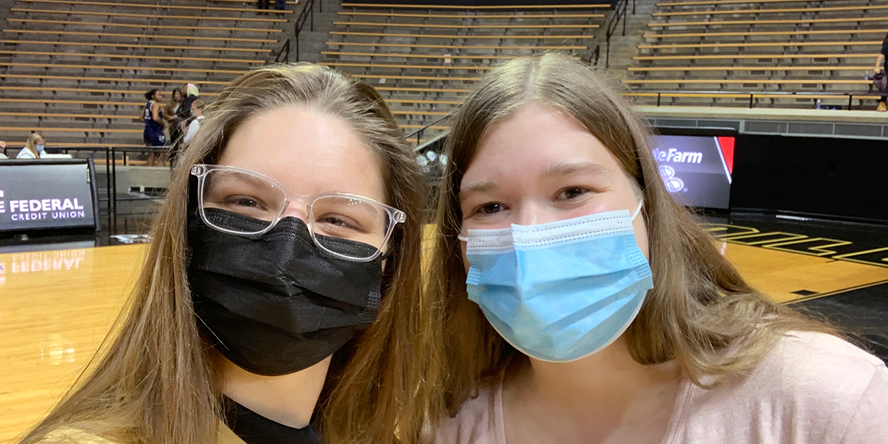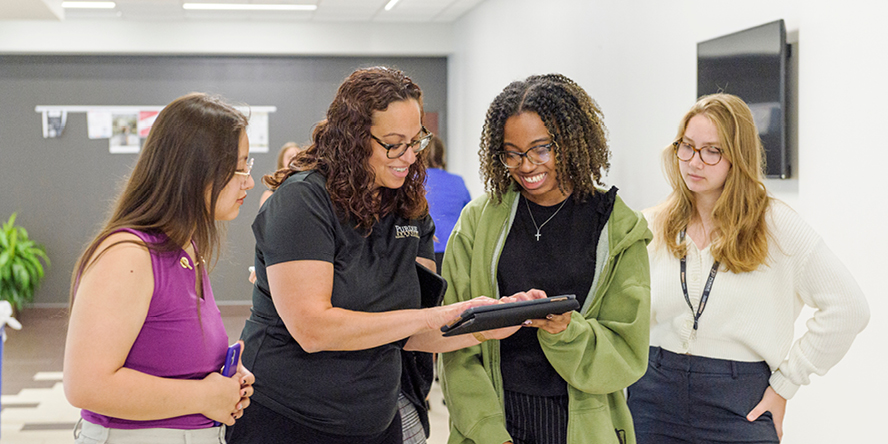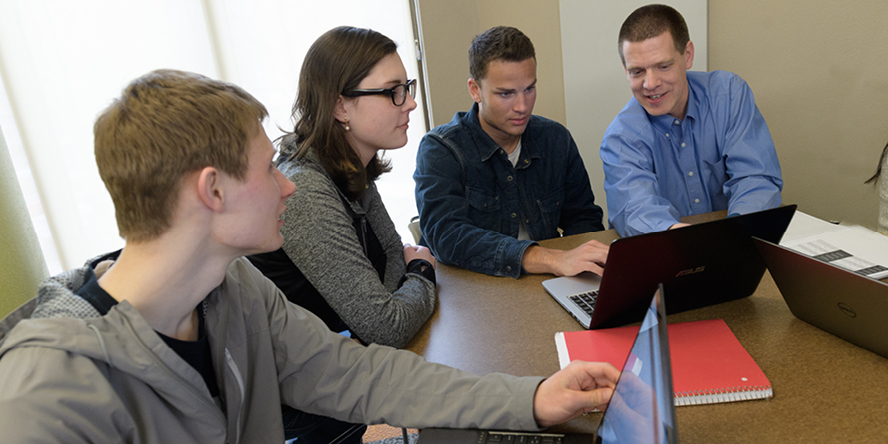 Making the most out of a Boilermaker experience
Cambria and Britney both make it clear that they have friends who don't belong to learning communities, and those students are also doing well socially. But, perhaps, being a part of their learning community helped these two students save some time in looking for a place to fit in.
"I felt like I met friends faster through being part of a learning community rather than not being a part of one," says Britney.
Cambria says that it helps tremendously in getting connected not only to people, but also to information and extracurricular activities. Because especially as a student who's new to Purdue, you don't know what you don't know.
"Within the learning community, you have a lot of interconnected resources. You learn about upcoming events and you wouldn't have known about it otherwise," she says. "It really helps establish a support system and a foundation, coming to Purdue freshman year. It's a big school, and it's typically easier to navigate it with others. That's kind of the theme of these groups."
To browse learning communities and find one that fits your interest, visit purdue.edu/learningcommunities and apply today.