Back To Top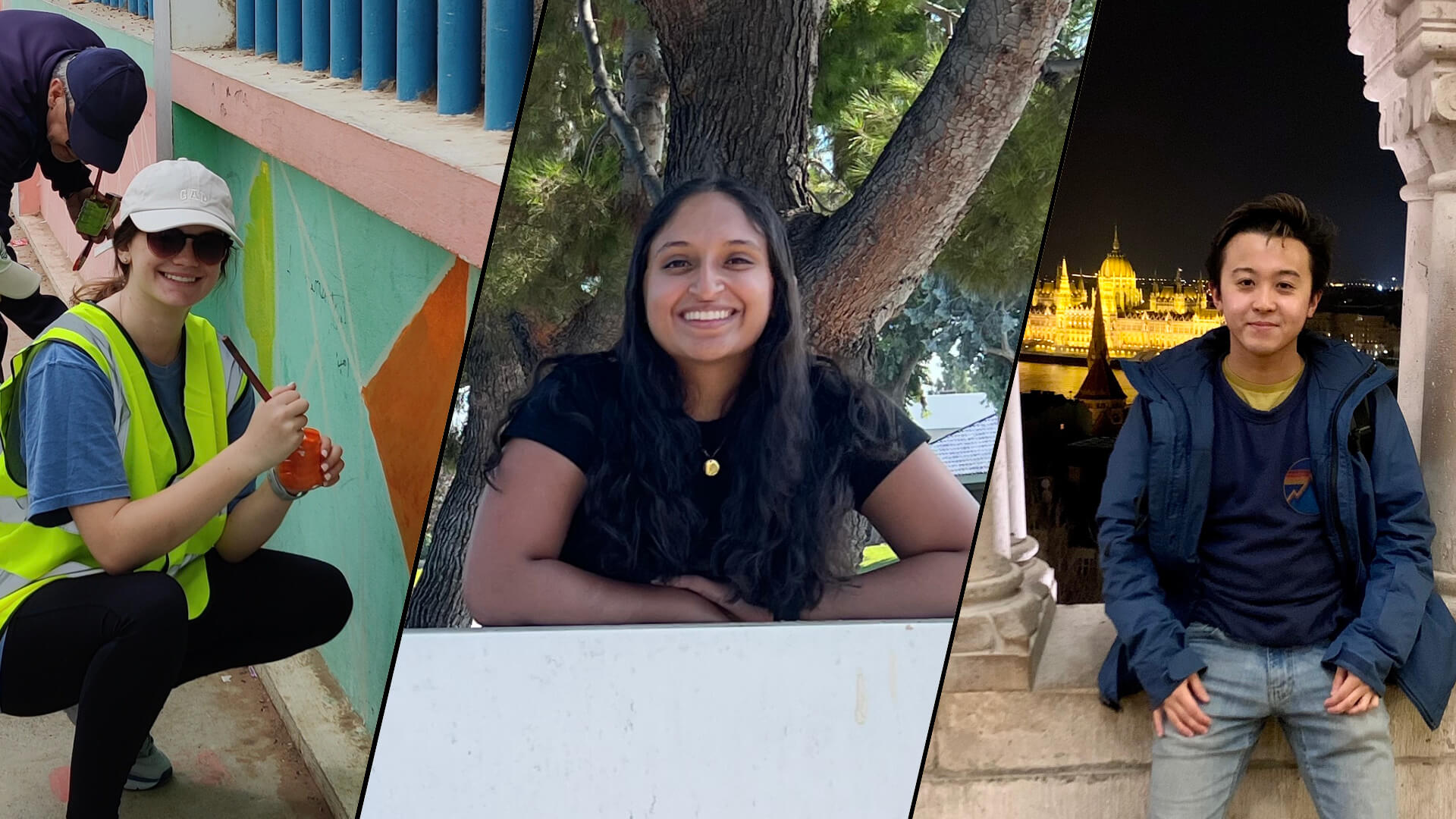 Boilermakers discuss hands-on learning opportunities at Purdue
If it's true that experience is the best teacher, then Purdue students learn from the best.
Whether students are working abroad, completing internships, joining learning communities, conducting undergraduate research or teaming up in class to tackle real-world challenges, Boilermakers are first in line to jump in.
Three Boilermakers — Nick, Pooja and Alexia — are driven by different passions and have very different career goals, but they all found that Purdue was the place they'd have the most opportunity to learn by doing.
How a co-op changed my life:
Nick Mori's Tesla story
Industrial engineering major Nick Mori came to Purdue with an endgame: he wanted to work at Tesla.
And now as a senior in the College of Engineering who completed a 13-month co-op with his dream employer, he credits a unique hands-on education he says he never could have gotten anywhere else.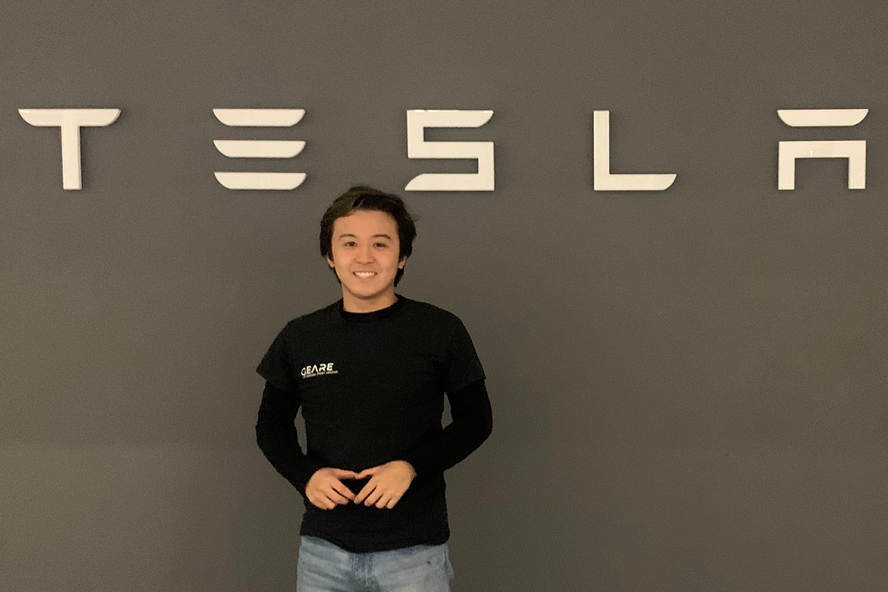 I wouldn't have had this much of an experiential education if I weren't at Purdue.

Nick Mori

Senior, Industrial Engineering
Nick arrived at his Tesla co-op through Purdue's Global Engineering Alliance for Research and Education (GEARE).
"It provided me with a lot of soft skills like leadership, intercultural competency and professional development," Nick says. "They're all things that make a more complete engineer."
GEARE takes the typical internship to a new level. Students who complete the program integrate language study, study abroad, cultural training, international work and research experiences and projects into their four-year engineering curriculum, rewarding them with a global engineering studies minor.
In Nick's case, what began as an internship at Tesla, scheduled to last for one semester, extended through the summer and into the following school year. After nine months in the company's Fremont, California, location, aided by GEARE and Tesla's sponsorship, he could continue in a co-op program in their Amsterdam location, where he lived and worked for four more months. All of it worked toward his degree, but he collected so much more along the way.
"I had some great mentors at Tesla who helped me get abroad. They helped me achieve not only some professional goals but a lot of my personal goals as well," he says. "Ultimately, I traveled to like 30 cities in six months, which was insane to me. That was my dream."
But even when he was home, living a more typical college life, Nick says Purdue consistently held up experience as the best teacher of all.
"I took an honors engineering class, and it was extremely hands-on," he says. "The projects were immensely challenging; we were put into teams and got very tangible results. I would absolutely say I wouldn't have had this much of an experiential education if I weren't at Purdue."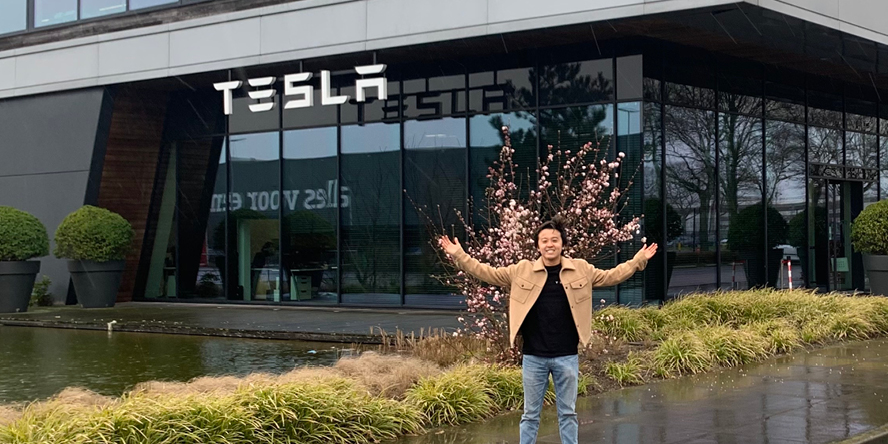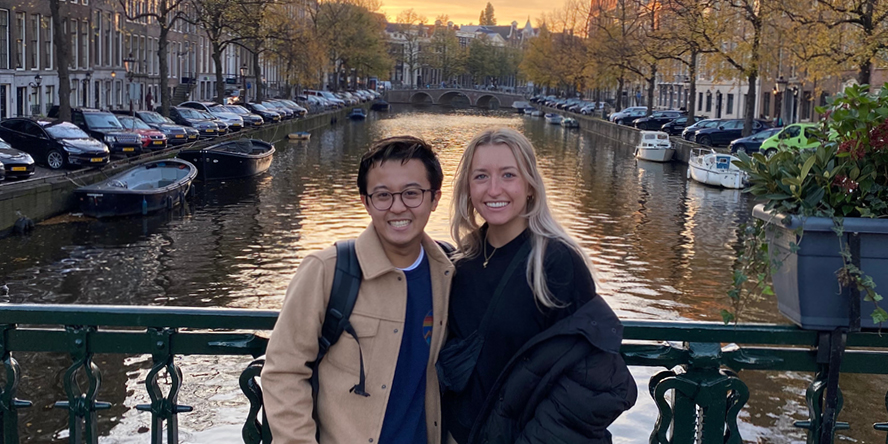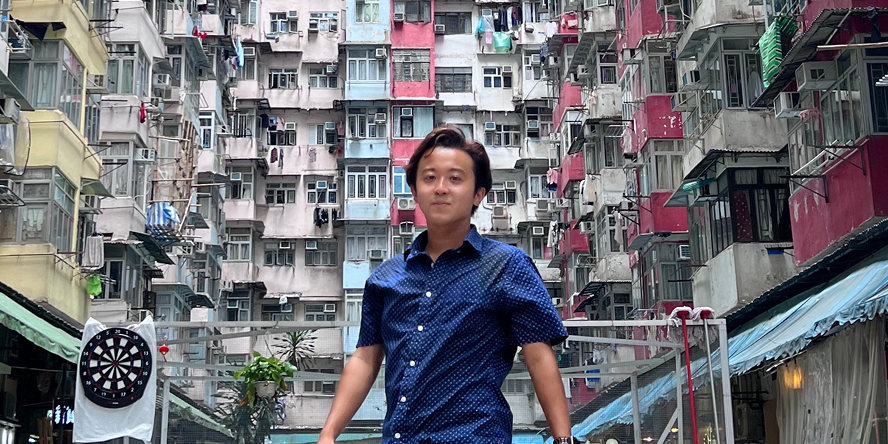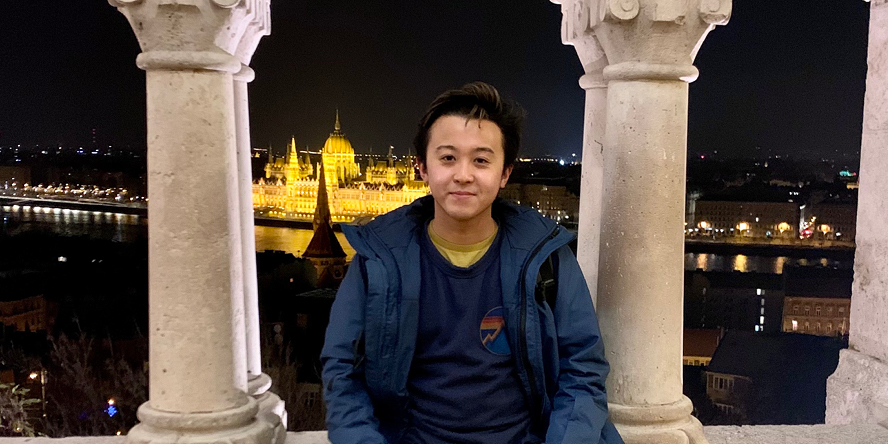 I'm living my dream of solving real problems:
Pooja Anil's learning community story
From an early age, College of Engineering senior Pooja Anil had a drive to be a helper in the world.
"I'm a mechanical engineer because I want to engineer something that helps another person. That's always been my life goal. Whatever I design, I want to impact someone's life," she says.
That's why it made so much sense for her to join a learning community (LC) — Engineering Projects in Community Service (EPICS), to be exact — when she was an incoming freshman.
EPICS is an award-winning living-learning community in Shreve Hall that offers first-year students common classes together, mentorship opportunities and a shared residential experience. Perhaps most notably, EPICS provides the opportunity to design engineering-based solutions for some of the local community's most pressing needs, working alongside human service, governmental and educational institutions.
Our community partners were able to give us live feedback that I would not have been able to think of. That was my favorite part of this experience.

Pooja Anil
Senior, Mechanical Engineering
For her part, Pooja and her team were paired with the Indiana School for the Blind and Visually Impaired. Their job was to create an affordable magnification device for students with visual impairments.
"Being able to work directly with the students at the school, I was able to take my team project and allow students to give us live feedback and allow them to help design their tools with us," she says. "They were able to point out faults and issues that I would not have been able to think of. That was my favorite part of this experience."
She loved it so much, she opted to stay with the LC throughout her years at Purdue. She has been able to see her project through four years of development and now serves as an ambassador for the program. And although she didn't discover EPICS until she'd already committed to Purdue, she says it's something that can help prospective students make a decision.
"As a freshman, I was trusted to lead a large project team, to work as a small engineering company," she says. "Now as an ambassador for the EPICS program, I get to speak to students about the importance of the program and why it's extremely beneficial, especially as a freshman. It's also the reason my sister is now a student at Purdue!"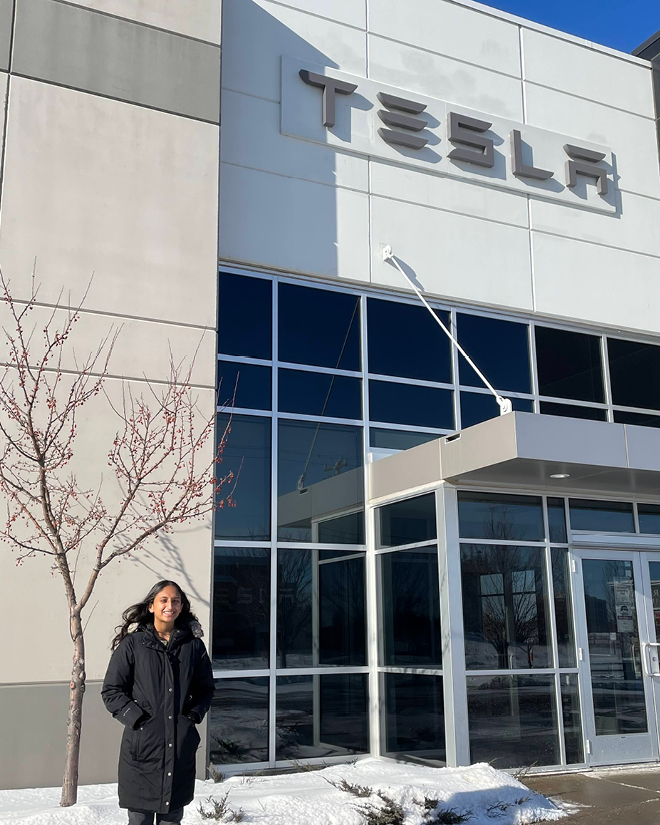 A month in Morocco helped me understand patients better: Alexia Robinette's study abroad story
Alexia Robinette found her way to Purdue with a passion driven by her life at home.
As someone whose sister has speech apraxia and an intellectual disability, Alexia has always wanted to work with kids like her — especially understanding the process of a diagnosis.
"Seeing her grow up in a therapy environment and watching her progress over the years urged me to help others with disabilities and speech disorders," she says. "Over time, they've done so many different tests just trying to figure out what exactly her diagnosis should be. They know it's a neurological disorder, but they don't know what to pinpoint. After all that testing, they've given her diagnoses, they've taken away diagnoses. It's frustrating. That's why it's interesting to me. I want to know — how do we not know? How can we figure it out?"
So it was the nationally ranked Speech, Language, and Hearing Sciences program at Purdue that brought her to West Lafayette. But it was a study abroad trip called "Youth Development in Morocco" that gifted her with an unexpected but profound understanding of those she seeks to help.
"I've never been in a situation where I wasn't understood by the majority," the junior in the College of Health and Human Sciences says. "It was a huge eye-opener. It's really important to me to be able to understand the frustration of knowing what you want to say, but no one understanding it. As a future speech language pathologist, I think that's vital."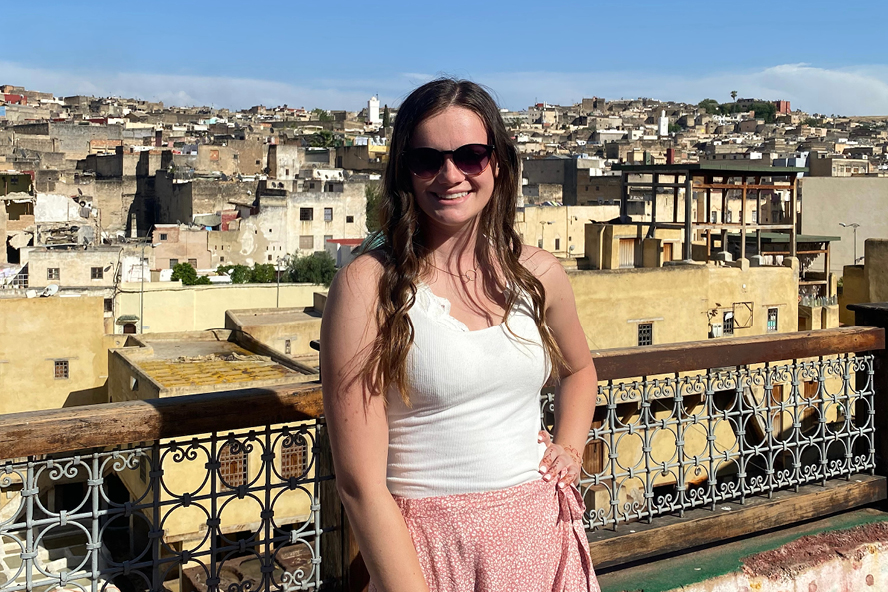 Purdue staff helped me find a program that correlated with my major, so not only was I traveling, but I was also making progress towards my degree.

Alexia Robinette

Junior, Speech, Language, and Hearing Sciences
Alexia explains that one of her favorite things about her travels was building relationships with people despite the language barrier. "We used hand gestures, Google Translate; we looked at things online. We learned some of the language," she says. "But one of the biggest takeaways from the trip was the relationships we developed with our Moroccan counterparts. Being able to personally interact and hold conversations allowed me to fully understand and witness adolescent and family lifestyles, struggles and opportunities."
Of the six different cities and towns her team visited throughout the trip, Alexia says one of her favorite parts was a community service project called "Hope for Salé." For two days, the team completed tasks around a developing school in the rural town of Salé, including painting walls and murals, coloring and teaching.
One memory that remains on her heart was a special student at that school.
"There was a student with an emotional and intellectual disability that we were able to engage with," she says. "Hearing how his classmates were so accepting of him and seeing his happiness when helping us paint was so moving. The school was a huge highlight for me."
And, she adds, the trip broke open how she thinks about the world and, now, a future in travel.
"I didn't know a lot about study abroad opportunities prior to coming to Purdue, but this life-changing experience will forever be one of my favorite memories," she says. "Purdue staff helped me find a program that correlated with my major, so not only was I traveling, but I was also making progress toward my degree and studying topics that interest me. It's sparked my desire to continue traveling and learn about a variety of cultures across the world."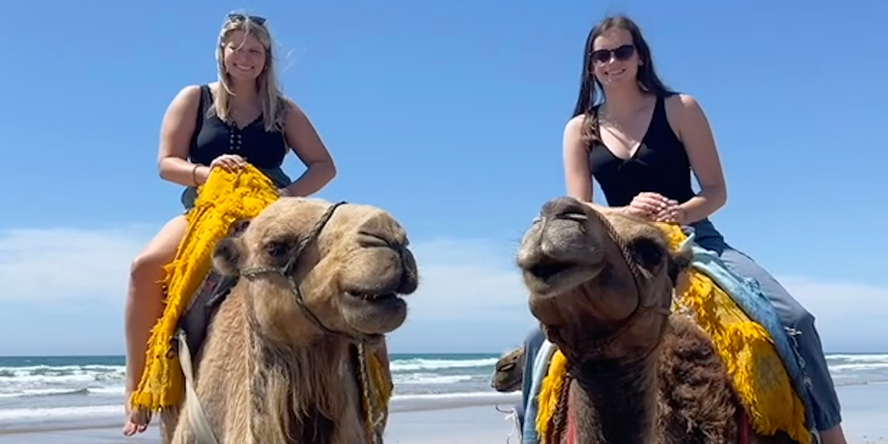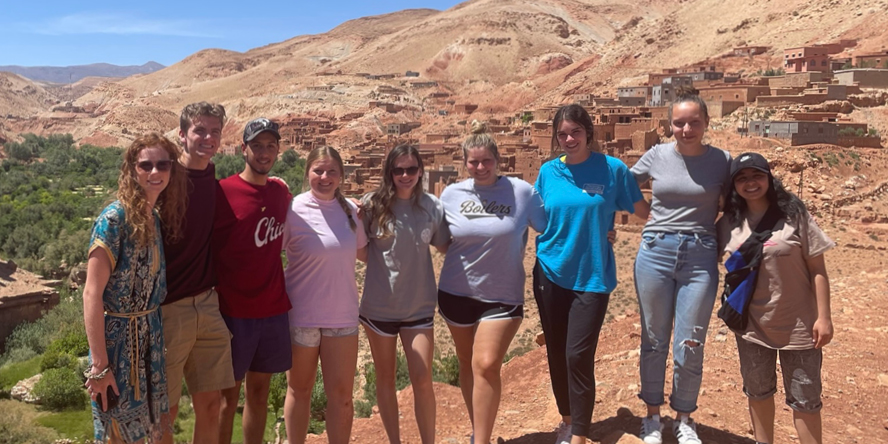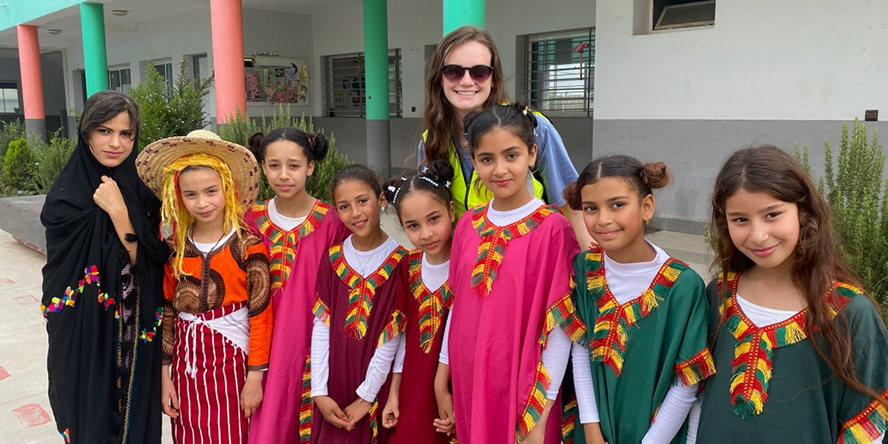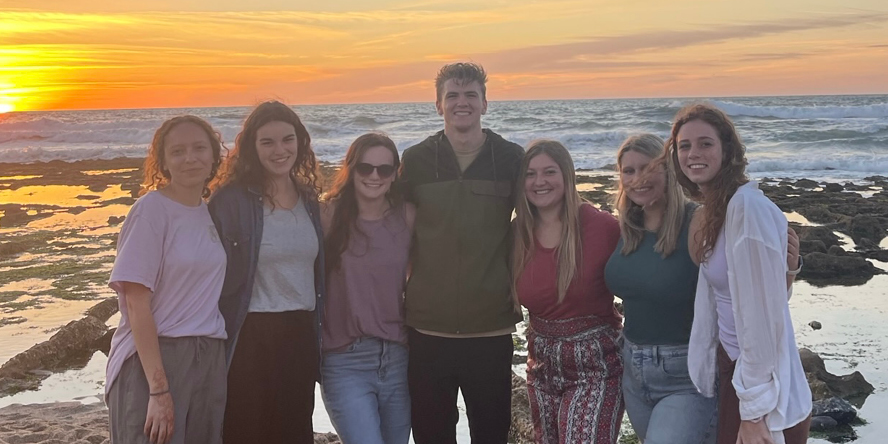 Finding an experience that opens doors for your career
Nick, Pooja and Alexia represent just a handful of Boilermakers who have learned by doing, and they can't recommend a better way.
Nick says, "My opportunities taught really important lessons — they teach you to be a self-starter, take initiative. That's more than a technical skill."
Alexia agrees and reminds high school students that as they think about where to apply, keeping your options open can change everything.
"Be completely open-minded on your way in," Alexia says. "Just explore your options, whether you think traveling is or isn't for you. I think there's something out there for everybody. It might seem scary at first, but it was mind-blowing. When I came back, I couldn't believe I'd done it, and I'm just eager to do more."
Regardless of what you think you might try, Pooja says it's important to follow your interests and to remember: you get out of it what you put in.
"A lot of people I know get stuck in the transactional idea that if you do specific clubs, you can work with specific companies," Pooja says. "But the reason I got a Rivian internship was because of the projects I worked on. Rivian's a company that focuses on making the world better, so I talked about my project and improving someone's life. They loved it. You don't have to go into all these giant clubs to get into these companies. Just do something unique."