Back To Top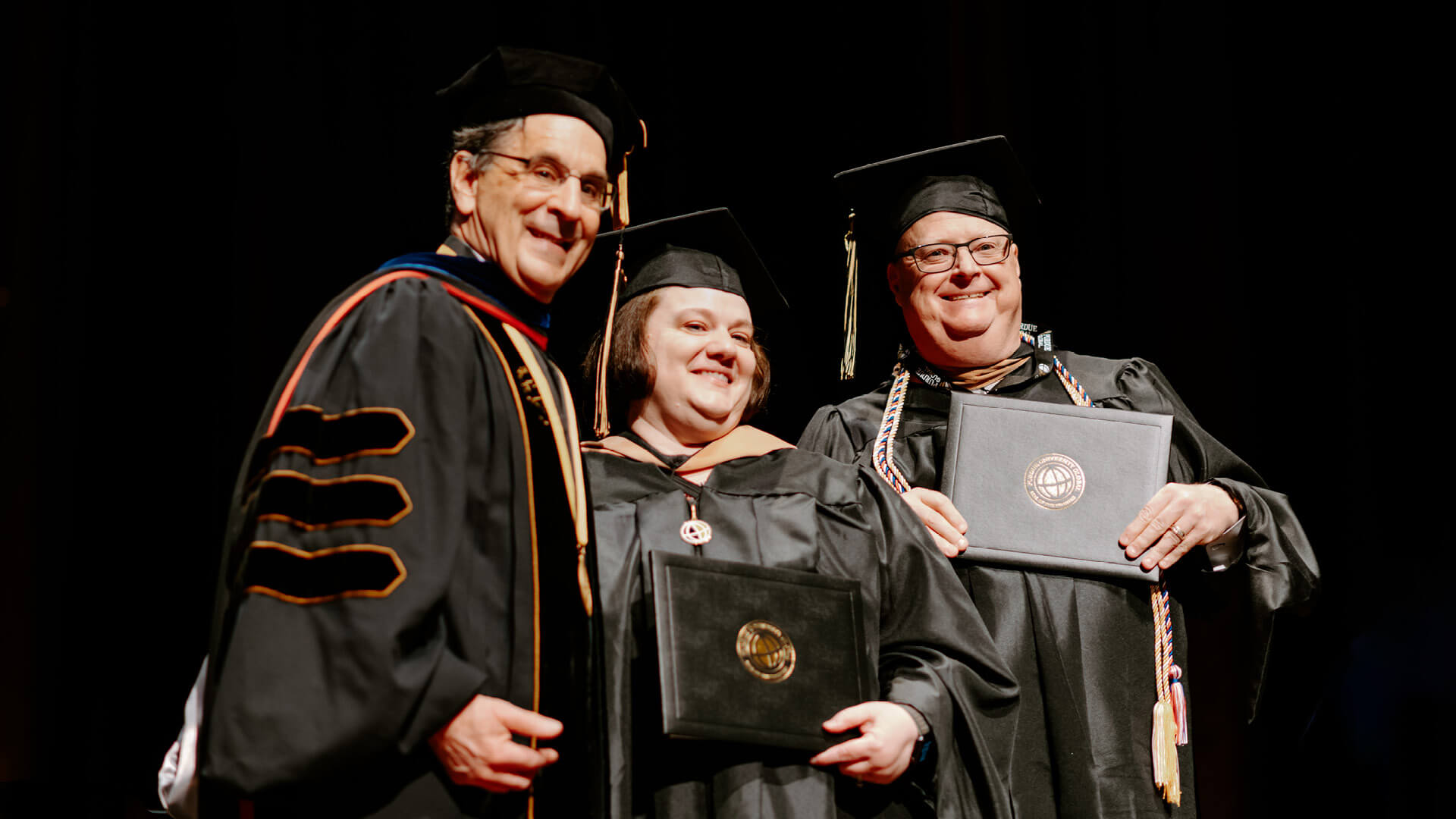 Flexibility was key for this couple who completed their degrees together.
One of the most striking things about married couple Donna Cummings-Ripp (MS Management and Leadership – Information Technology '23, Purdue Global) and Joe Ripp (Master's of Business Administration '23, Purdue Global) is how proud they are of one another.
As they anticipated walking the stage together to receive their Purdue Global degrees, they recalled what it was like pursuing degrees at the same time while also juggling full-time jobs and multiple side gigs, and how the life ahead of them made it all worth it.
Life aspirations
While many people want a degree to change their path, they wanted degrees to go further on theirs. Bettering their lives and others' was always at the center. That's because, although the two come from surprisingly different backgrounds, they both grew up in families that valued community and the importance of education, hard work, honor and stability.
"My parents valued education above anything else. They were all about me going to school, getting good grades and enjoying extracurricular activities," Donna says.
She carried that inspiration all through her schooling, into her marriage, and it even sparked her interest in seeking an online master's degree suited for working adults – 20 years after earning her bachelor's.
"It's one reason why we both decided to go back to school," she says. "We had good jobs; there was nothing wrong there. But being exposed to new things and having that drive to advance in our current careers with our current companies meant a lot to us."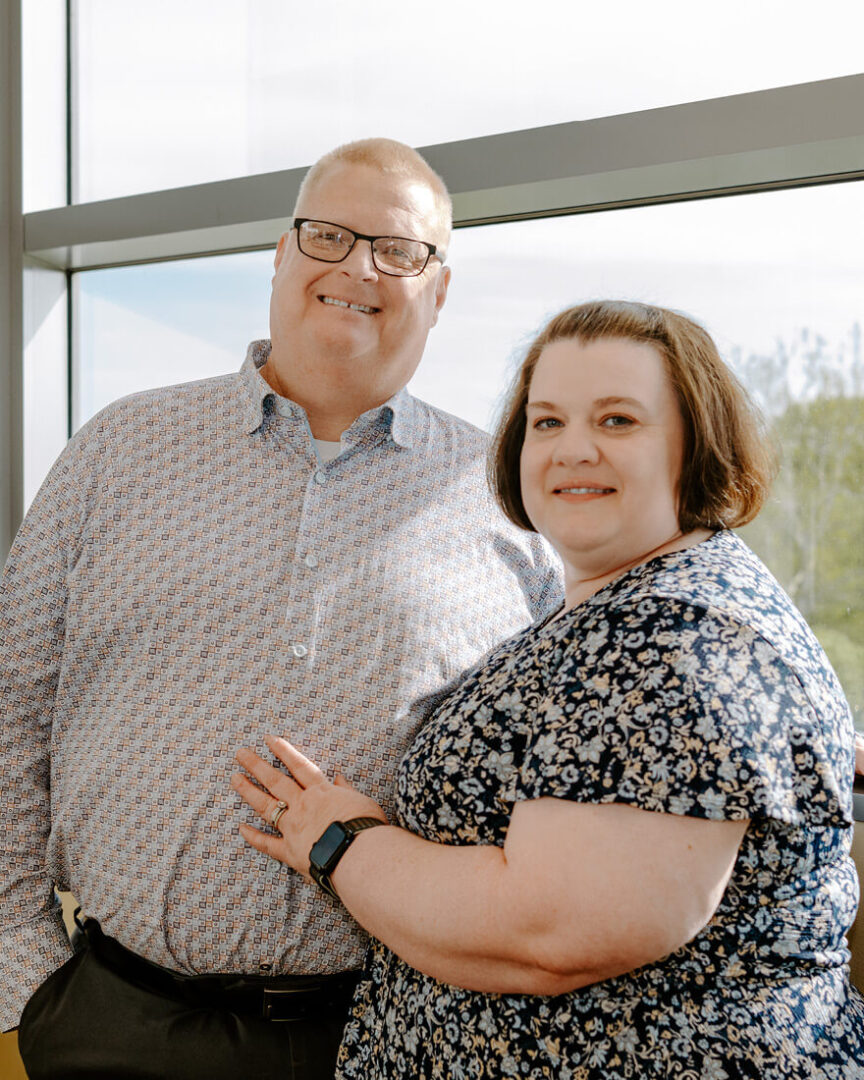 Career aspirations
At the time they began their graduate studies, Joe had already established himself working as a manager for a food service management company that oversees K-12 school menus, prioritizing financially and nutritionally healthy systems. He loved what he did, but it involved a lot of travel and 50- to 60-hour workweeks. And, somewhat unexpectedly, it required them to move several times in a handful of years: first to Texas, then Missouri and, finally, Virginia.
In the meantime, Donna was working full time as a business analyst, troubleshooting internal systems for insurance companies. On top of that, she was balancing a part-time job working for bank call centers in the evenings.
Their time was tight, but they knew that graduate degrees would get them the advancement in their careers they wanted, and that kept them motivated.
Joe says that, looking back, his educational journey has been a more spread-out version of the traditional four-year model. He served in an Army reserve unit when he began his bachelor's in 1994, but then moved to active duty.
"When I went overseas, I had to put college on hold," he says. "There was no real urgency for me to go back to finish. It was something I wanted to do, but I was an adult and had real adult bills. I had to work."
That plan worked out fine until he left the Army and started working for his current company. "That's when I realized I need to finish my degree. And I wanted to finish my MBA, too, and take that off my bucket list. I wanted to provide a better future for my wife and myself, and I knew that this was the best way for me to do that," he says.
So, in September 2021, Donna dived into her master's degree while Joe finished his bachelor's. Joe started his MBA on an accelerated track the following February. Donna finished her courses in June 2022, and they crossed the stage to accept their diplomas together in May 2023.
According to Donna, it was a long haul that was run almost completely by Excel spreadsheets. But they both wanted it.
"It was just scheduling. It's like anything else – if you want it bad enough, you'll find a way to do it," she says.
"As long as your goals are straight, you'll make it," Joe agrees, turning toward his wife with obvious pride. "Everything Donna's done … all that she accomplished, everything she did for those two years …" He trails off. He doesn't have the words.
We said, 'We have to do this together.' We've had that partnership and drive together to reach our goals.

Donna Cummings-Ripp
MS Management and Leadership – Information Technology '23, Purdue Global
Never too late to make your life better
Donna and Joe want people to know that if they can do it, other people can, too, no matter who they are. The pride and the lifestyle they've gained are precious, and it makes everything worth it. Joe envisions being able to put down roots close to family with less travel. Donna now works in a leadership role doing work she cares about and, importantly, helping other people find their own career opportunities.
And both of them are now equipped with a clarity they hadn't imagined when it comes to understanding the people they're leading. And even better, they feel confident that they're able to think like the leaders their people need.
But if she had to pick out what she's most proud of, she says it's their adaptability as a couple. "We've adapted with his job, fluctuated a little with mine, and then we decided to go back to school. We said, 'We have to do this together.' We've had that partnership and drive together to reach our goals," she says.
Joe agrees: "I'm most proud of our togetherness and how we've been able to finish our education and not really skip a beat. It's kind of surreal when I look back."
And he adds that it's never too late to make your life better and pursue your dreams.
"Age is a number," Joe says. "I think both of us are a little older in the education world, but don't let that stop you. You're never too old to go back to school as long as you have the drive and the 'why.' When my time comes to go, I'll know I got my education. No one can take that away from you, you know?"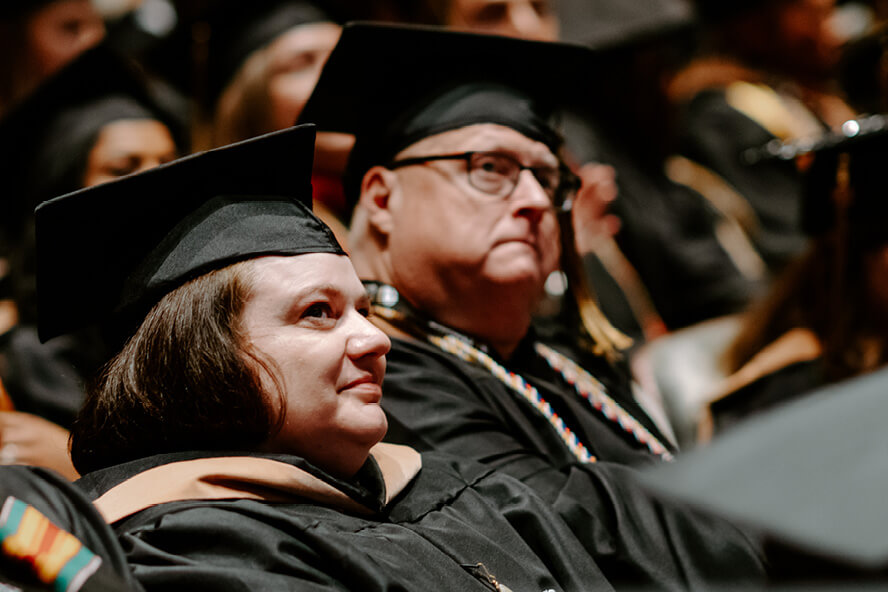 You're never too old to go back to school as long as you have the drive and the 'why.'

Joe Ripp 

MBA '23, Purdue Global