Back To Top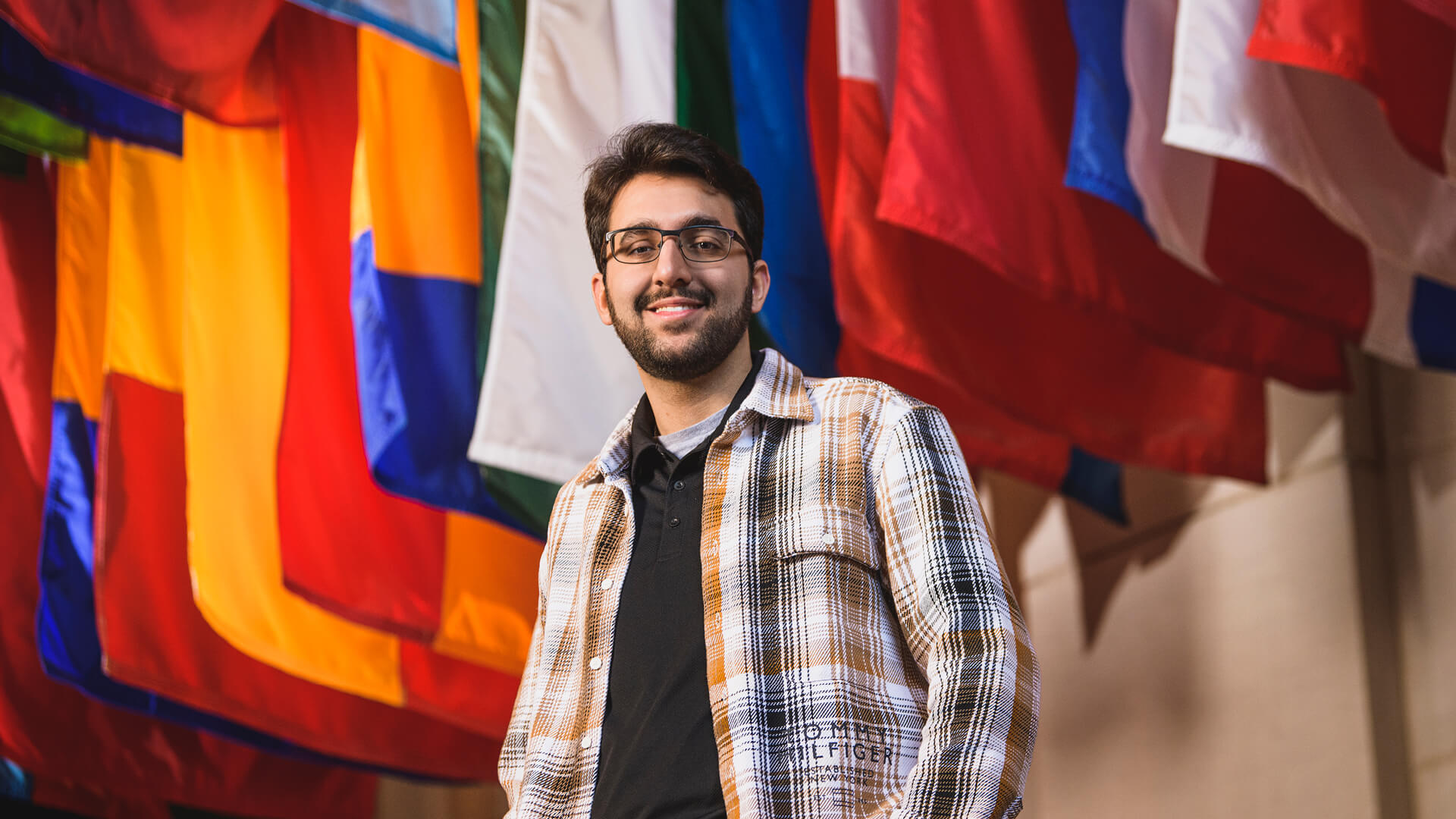 How one student's immigration experience prepared him to find his place at Purdue
When Parsia Bahrami immigrated to the United States with his parents at age 13, he found himself having to be a source of strength not only for his parents but also for himself. He soon learned that the process of moving to a new country could be a profoundly lonely one.
"I truly did not believe how much of a culture shock it would be to come to the U.S.," he says. "I was hit with this level of challenge and adversity that I thought was not possible to me, even though I was very ahead in terms of schooling."
In spite of all of this, Bahrami stood strong. "We come from a family of fighters – a family of people who constantly challenged the status quo," he says. "All these challenges really taught me to step way out of my comfort zone."
Bahrami has always loved tinkering with electronics. During his childhood living in Tehran, Iran, his teachers encouraged him to explore his love of coding and technology. Through this passion, he eventually found friendships in his new school with students who had similar interests.
"I was close to people who were like-minded, who thought just as me, and that was great. It was a safe way to move forward," he says.
An unexpected home
When it came time to choose a college, Bahrami's parents encouraged him to attend college close to their home in Washington, D.C. Instead, Purdue, a university hundreds of miles away, was calling his name.
Even with the allure of his dream major, cybersecurity, in the Purdue Polytechnic Institute, Bahrami had his doubts. Merely six years earlier, his life had been uprooted to travel far from home. He was unsure if he wanted to do it all again.
"But I stood persistent," he says. "I took that leap and came here to Purdue."
Although it was one of the most difficult things he has ever done, Bahrami believes his experience immigrating to the U.S. taught him invaluable lessons about navigating college.
I realized that my classes were already teaching me more about what I like to do. Outside of those classes, I wanted to do things that are different.

Parsia Bahrami
Junior, cybersecurity
During his freshman year, he made the decision to join clubs and organizations that were completely unfamiliar to him.
"I realized that my classes were already teaching me more about what I like to do. Outside of those classes, I wanted to do things that are different," he says. "I think that was the best choice I could have made."
One of the first organizations he joined at Purdue was Rising Professionals, a program that honors young alumni and invites them back to campus to inspire underclassmen to take advantage of the myriad opportunities at Purdue.
Bahrami says he first heard about the program when members were handing out candy on campus. A few semesters later, he joined the organization's central committee and served as co-president, an experience that he says will always hold a special place in his heart.
"I knew that I could just sit there and do the bare minimum, get through my classes as if it was middle school once again. But this time around it was very different. The people here at Purdue were so nice. Everyone was super supportive, and the resources are all here," he says.
The decision to broaden his horizons and join organizations he was unfamiliar with left him wanting more experiences and opportunities to meet diverse people.
"When I started having friends from these organizations who were just so different from me, I got to learn about their backgrounds. I got to learn about their viewpoints," he says. "The more different people you have around you, the more you learn how to deal with different people. And I think that's just an essential skill."
He adds, "It's totally fine to join organizations and join activities that have people just like you — it's a tried-and-tested method. But it's also always just great to step out of that comfort zone."
After his success in Rising Professionals, Bahrami joined Old Masters, a similar organization that invites successful and outstanding experts in their fields to come to campus to share ideas and experiences with the student body.
He also joined the Purdue Foundation Student Board and the Roger C. Stewart Leadership and Professional Development Department, where he teaches first- and second-year students about inclusive leadership.
According to Bahrami, in addition to the personal development students can get out of interacting with diverse groups, it's also something that can help a student succeed at Purdue.
"For example, at Purdue we have thousands of students who are taking engineering, but each of those students is so different because of the things that they are involved in," he says. "I think being part of these different communities, these different organizations, each with their own diverse range of individuals, is what creates that support system for you to be able to do well in your classes. And I think it's essential to have both, as they both make Purdue feel like an actual home rather than just another school that you have to go to and come home from."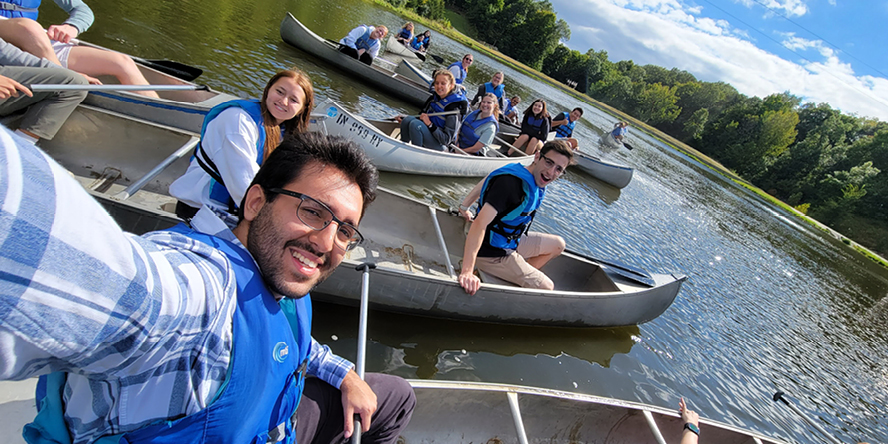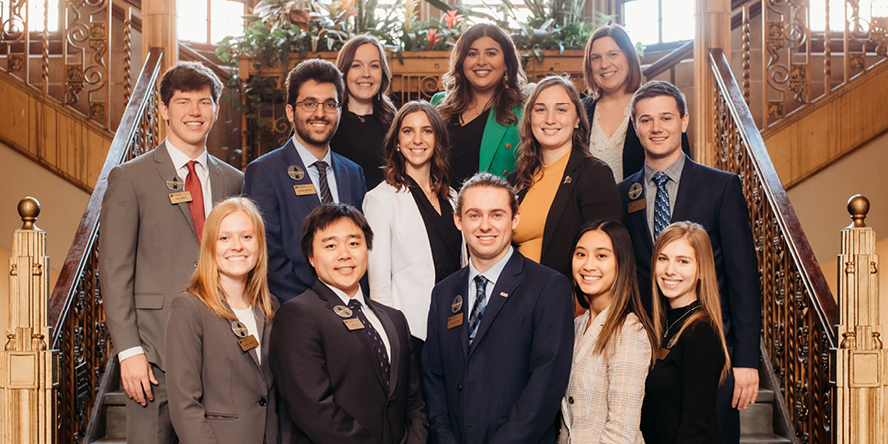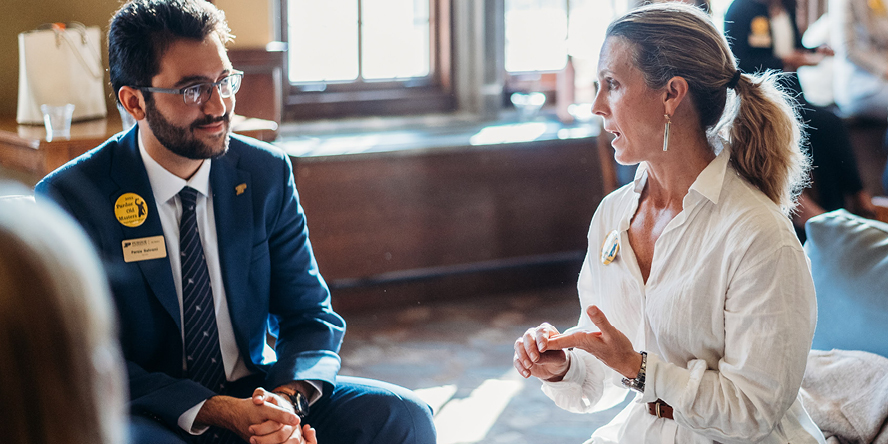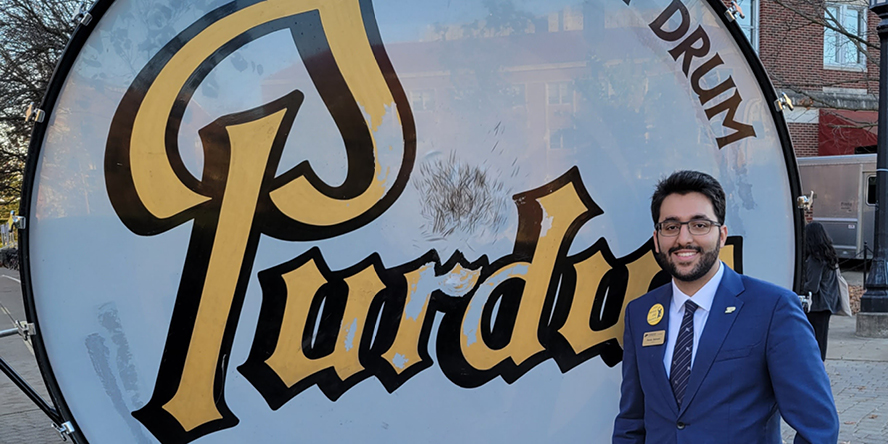 A wealth of opportunities
With over 1,000 clubs and organizations at Purdue, students can choose from a wide variety of extracurricular opportunities. Bahrami says, "Nobody can say there's nothing for them. It's just a matter of going through a few options before you find the right thing. The worst that can happen is you spend a couple of hours potentially gaining a few friends.
"The classes that you go to, the people you meet, through those you make a lot of great friends. But if that was all that happened, Purdue wouldn't be any different from high school or middle school. You would go to class, come out of class and just go home. Whereas it's all these organizations that give Purdue its personality."
If you're open to new things, new things will come to you, Bahrami notes: "New experiences will come to you, and you'll naturally have a lot to do, and you'll naturally know what you want to do."
Bahrami's advice to students who are worried about finding a place at Purdue to fit in is to be open to new and unfamiliar opportunities and to lean into your FOMO (fear of missing out).
"Anything that you do, and you actually are participating in, even if it's just a social club, is a great resume builder, and it's a great story for your future," he says.
And to any students who are feeling alone at college or are worried about fitting in, Bahrami shares a lesson he learned at an early age: "Being alone is nothing to be afraid of. It's just a phase. And it's never a permanent phase. It's temporary. You will move out of it and go into a better path.
"Be open, be willing to just do things and try them out. And if you don't like it, move on to the next thing. But if you do like it, I'm sure you will get a lot out of it."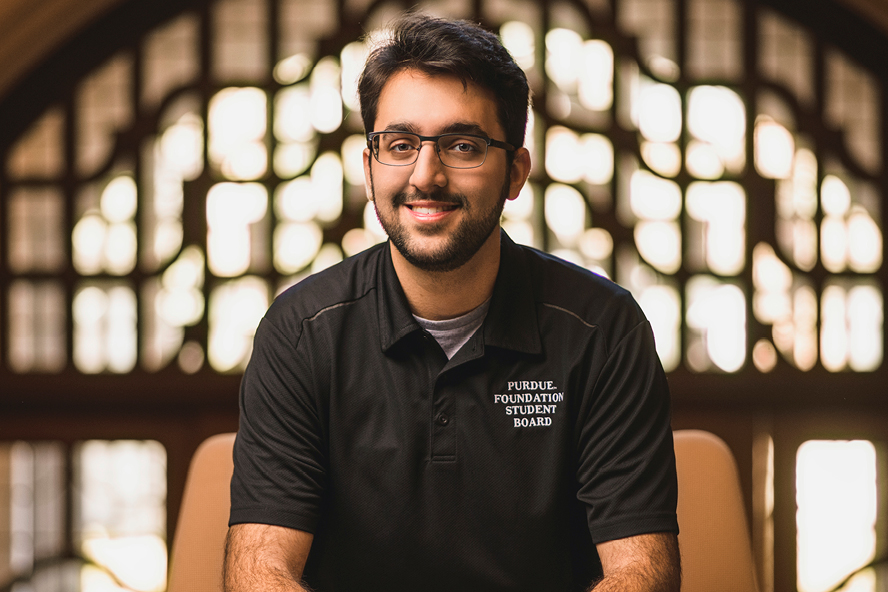 Being alone is nothing to be afraid of. It's just a phase. And it's never a permanent phase. It's temporary. You will move out of it and go into a better path.

Parsia Bahrami

Junior, cybersecurity