Back To Top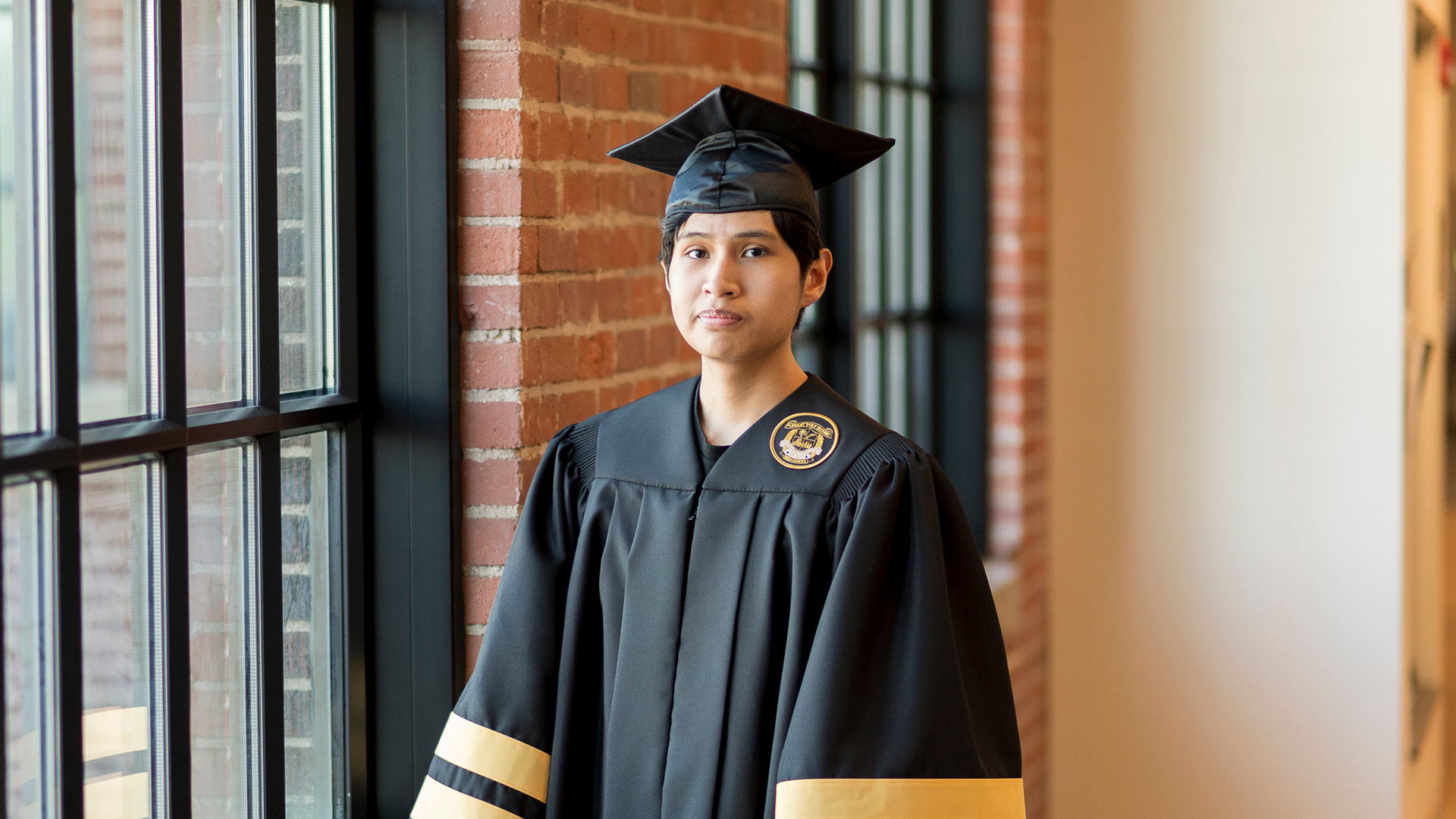 Hands-on industry partnerships empower student to address real-world problems
Intrigued by its STEM-based curriculum, Alan Medina chose to enroll in Purdue Polytechnic High School (PPHS) after attending a traditional school through eighth grade. A member of the second graduating class of PPHS Schweitzer Center at Englewood, he plans to attend Purdue University and major in mechanical engineering technology.
"I've been interested in STEM ever since I was a little kid," Medina says. "But my four years at PPHS really showed me what Purdue has to offer. During my junior year of high school, I lived at Purdue for a month in the summer and experienced campus to the fullest. That's when I knew Purdue was for me."
As a first-generation college student, Medina didn't have family members to mentor him through the college application process. Attending PPHS, where self-directed learning empowers students to take charge of their own education, taught him to be resourceful and advocate for himself to achieve success.
"I took advantage of every opportunity that was given to me," Medina says. "My experience at PPHS taught me to be open to situations that might make me uncomfortable at first."
Medina participated in several extracurricular activities at PPHS, including robotics, cross country, mock trial, a city council commission and the IUPUI SPAN program, which provides the opportunity for motivated high school students to take college courses for credit. By completing dual-credit courses offered by PPHS, Medina's college credits will transfer to Purdue University's Polytechnic Institute in West Lafayette.
"PPHS is very different, with industry projects, passion projects and self-paced learning," Medina says. "My traditional school was structured and repetitive. I had a set schedule to follow every day. It wasn't motivating or beneficial to my learning style. It didn't show me the importance of the material I was learning and how it could be applied to the real world."
My four years at PPHS really showed me what Purdue has to offer.

Alan Medina
PPHS Class of 2022
Passion projects are the cornerstone of PPHS's innovative education model. PPHS coaches introduce new passion projects every six weeks, allowing students to explore different topics and work with a cross section of students.
During his freshman year, Medina participated in an industry project where he was part of a team solving a problem for Citizens Energy Group, an Indianapolis-based utility company. The students met with industry professionals and learned about resource management.
"Through industry projects I applied STEM concepts to real-world issues," Medina says. "I used to believe that the problems that our community faced were impossible to solve. Working with industry partners showed me that no effort is too small and it can lead to innovative ideas. Now, when I encounter a problem, I implement the design thinking skills I've learned."
"Each passion project immerses you into a specific industry," Medina says. "My favorites have involved use of the makerspace where we have a miter saw, drill press and other tools. For one project, I designed and built a hydroponic system. For another, my team designed a glider using CAD software and then built it in the makerspace. These hands-on projects make me think abstractly to solve problems through an engineering lens."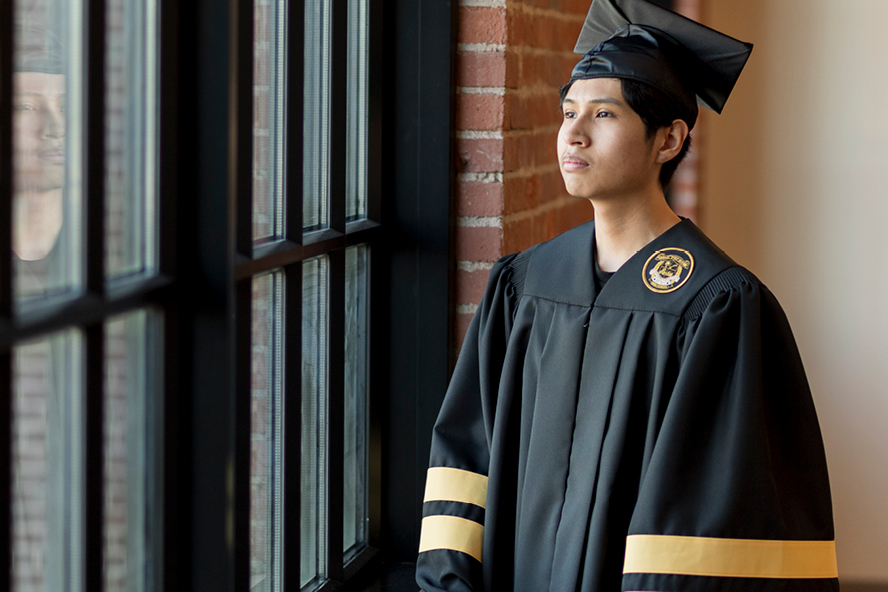 Working with industry partners showed me that no effort is too small and it can lead to innovative ideas.

Alan Medina

PPHS Class of 2022