Back To Top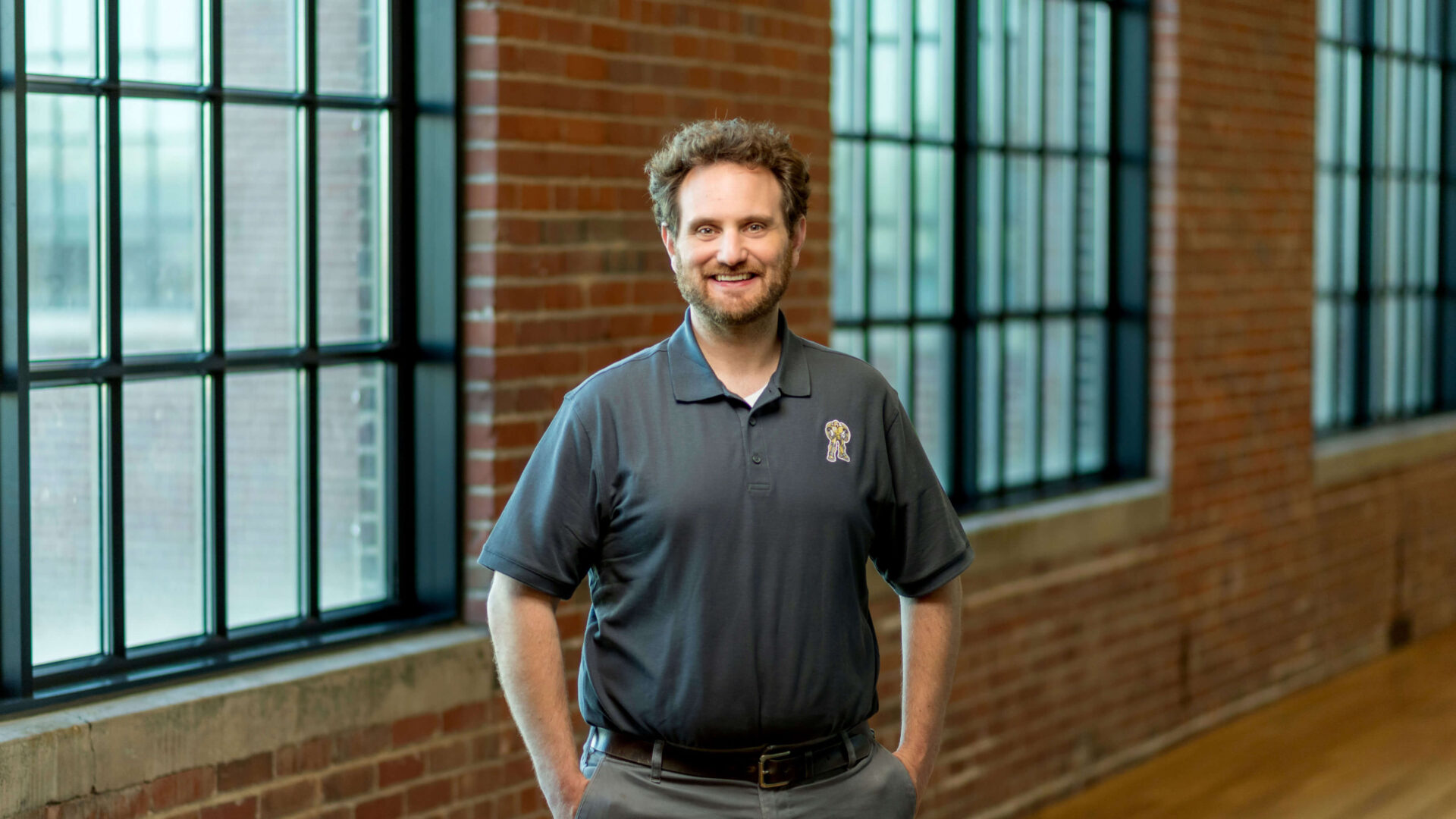 Purdue Polytechnic High Schools welcomes Jacob Pactor as new principal
When Jacob Pactor is chatting with Purdue Polytechnic High School Schweitzer Center (PPHS) students, he talks about the best grade he ever earned.
Pactor, who was appointed principal at the school in February, graduated from North Central High School in Indianapolis, where he had teachers who challenged him to excel.
While Paul Brown's precalculus class was his low point, it was Brown's encouragement that helped Pactor get through the class.
"Mr. Brown allowed me to stay after school every day in my junior year to raise my F to a C+. I graduated North Central in 2000 ranked 66th out of 660 kids. That C+ in Mr. Brown's precalculus class is the grade that means the most to me because it was about me accepting that I wasn't doing something right and him saying, 'Stay after and write the homework on the board.' That meant a lot to me."
Although some students razz Pactor about how the principal failed assignments, many walk away from that conversation knowing that anything is possible with hard work and guidance.
Public charter school with land-grant mission
An Indianapolis native, Pactor oversees the daily activities of the school, which is located in a former factory building in Indianapolis' east side along Washington Street.
Pactor sees the red brick building as more than an anchor institution that houses the school. He sees it as how Purdue President Mitch Daniels described it during the school's first graduation ceremony last year – an extension of Purdue's responsibilities as a land-grant institution in engaging and providing education for all citizens of Indiana.
"It's almost like our high school is itself a land-grant institution. We have an obligation to the neighborhood, which wants to have a connection with the school community," Pactor says.
It's almost like our high school is itself a land-grant institution. We have an obligation to the neighborhood, which wants to have a connection with the school community.

Jacob Pactor
Principal, PPHS Schweitzer Center at Englewood
Purdue created PPHS to build new K-12 pathways that lead to Purdue, especially for Hoosier students who are underserved by traditional high schools and underrepresented in higher education.
Established in 2017, the growing, multischool PPHS system immerses students and their families in an innovative learning community. PPHS offers tuition-free, authentic, STEM-focused experiences that prepare high school students for a successful future. These experiences include internships, industry projects, dual-credit courses and technical certifications. PPHS also offers its students a unique path to college; graduates who achieve Purdue's admission requirements are ensured admission to many of the university's programs.
Both PPHS Schweitzer Center at Englewood and PPHS North in Indianapolis' Broad Ripple neighborhood are innovation schools and are partners with Indianapolis Public Schools.
"The goal of a public school at the end of the day is to be public. For people to come into our space and see what our coaches – what PPHS calls teachers – are doing with students, what students are doing with other students, what they are doing together for the good of learning, is affirmation of what we do," Pactor says.
New opportunities
Following high school, Pactor attended Wabash College in Crawfordsville, which opened his eyes to additional opportunities for growth.
"At Wabash I had an opportunity to really think about what it's like to be a student, a teacher and a person who is in a community of learners."
His goal was to be a government teacher, mostly due to his love of politics and news and teaching. When he couldn't get into political science courses, he signed up for two English classes that changed his life.
At North Central, he read numerous newspapers and newsmagazines each week, but zero books cover to cover. With a newfound love for literature, he read 42 books cover to cover for his Wabash classes.
"I just loved helping students have the experiences that I didn't have," he says. "Even if the student didn't pick up the book and read it cover to cover, they are going to have an immersive experience with this topic we are discussing."
After teaching in a variety of systems across Marion County, Pactor was looking for something different – and he jumped at the opportunity to become part of the PPHS family.
"I'm a big believer that we have an obligation to invest in young people, to empower them, to equip them, to put more tools in their toolkits and to send them forth with more confidence on Friday than what they came in with on Monday," he says. "I hope at the end of the day when the students leave PPHS and go onto college, the military or their next chapter, they have a sense of who they are, and that sense of identity is able to drive them to do good in the communities they call home."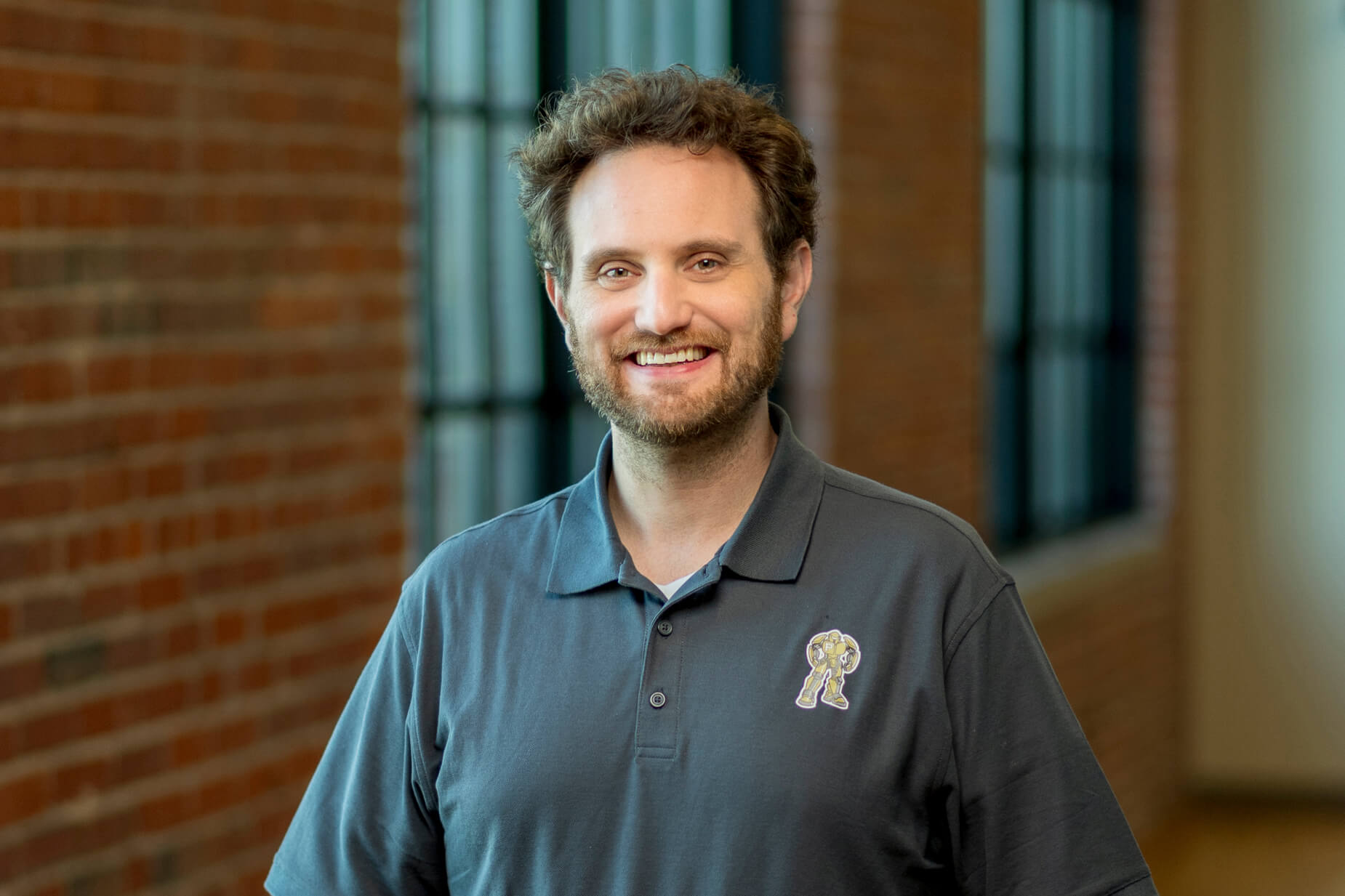 I'm a big believer that we have an obligation to invest in young people, to empower them, to equip them, to put more tools in their toolkits and to send them forth with more confidence on Friday than what they came in with on Monday.

Jacob Pactor

Principal, PPHS Schweitzer Center at Englewood
Pactor follows Shatoya Ward, founding principal, who was recently promoted to chief of school operations for PPHS Network.
He has several goals for the school to continue growing its impact across Indianapolis. He wants every student to have an active LinkedIn profile where they can connect with people about STEM careers and projects – especially Purdue alumni in central Indiana. He also wants to strengthen collaboration between Purdue and the school.
Pactor has witnessed how the students collaborate with each other on projects. One that stands out was a government passion project that brought eight students together to work on testimony before the Indiana state legislature during the 2022 legislative session. When educators from Washington, D.C., and other areas were visiting the school, one of the students was able to share about her experiences testifying before elected officials.
"Every kid should have an elevator speech," Pactor says. "I've worked in a lot of schools. The students here are the nicest kids that I've ever seen in a school. They come from all across Indianapolis and get along as if they've known each other for more than four years."
He is proud of students who have overcome obstacles to succeed in their education. One of those students is freshman Asumani Gregoire Kalupala, who was born in a refugee camp in Tanzania and recently relocated with his family to Indianapolis. Kalupala, along with teammate Aurora Lakey, represented the school in their age division in the VEX Robotics World Championships in Dallas. While Kalupala and Lakey didn't qualify for the finals, they exceeded their expectations during the event.
The coaches also keep Pactor busy with projects. Four coaches and staff members participated in the Make 48 national competition that will air on PBS in the fall. Coaches are working on a school health grant with Nine13sports. Another coach led a group of students with an Indianapolis community redevelopment agency to survey the neighborhood to see what could be done with an abandoned parcel of land.
"We are still educating kids, at the end of the day," says Pactor, going through the list of activities happening at the school. "We want to use our time, energy, and talents and knowledge to be a conduit of good for the community we serve."
Preparing for graduation
As the school prepares for its second graduating class, Pactor wants to thank the families for entrusting PPHS with their students.
"High school and college commencements are affirming of the work that we have done. High school graduation is about the families in the audience who have raised their children for 18 years, and they are seeing the payoff of their hard work as the child walks across the stage, has their name read out loud and acknowledged, and turns that tassel. It's such an amazing, awe-inspiring event," he says.
"For the kids who are graduating, what a great opportunity for them to go into a state, a community and a college that really is poised to do something different. I think there's an energy that we want to do something different here in Indiana. This graduating class has done so much."