Back To Top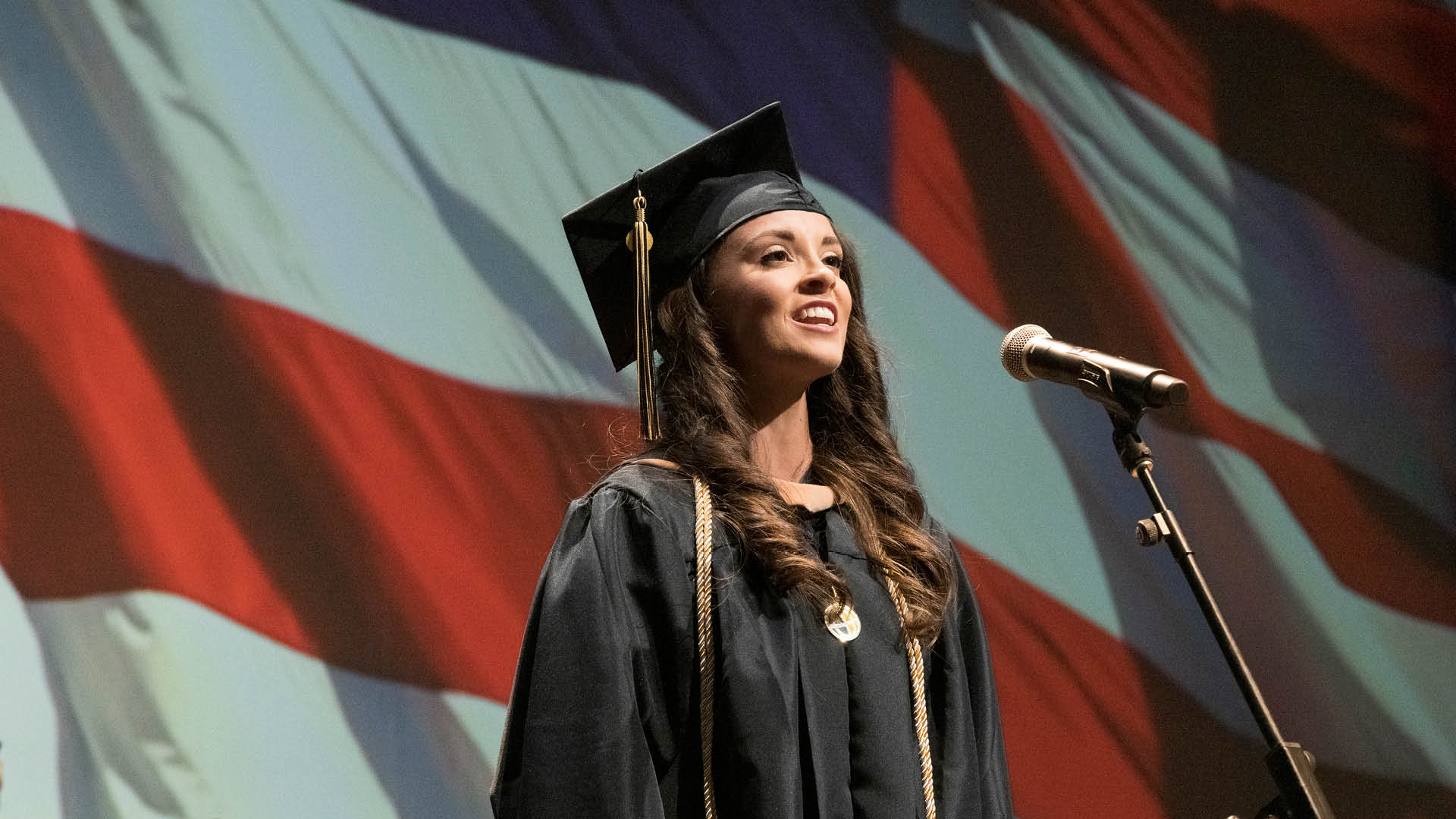 With a Purdue Global degree, this Disney performer is moving forward.
Kerry Bruso has always been a performer. She started dancing when she was 3 years old, and says it's always been the thing that lights her up.
"It's extremely empowering," she says. "It fills your whole soul."
Bruso (MBA '23, Purdue Global) was an academic force to be reckoned with, too. The Bel Air, Maryland, resident graduated from a highly competitive magnet high school program, The Science and Mathematics Academy. She then went on to get her bachelor's degree in dance performance from Oklahoma City University in 2017 and became a dancer at Walt Disney World.
When she was in high school and considering a career path, she always knew she'd only be able to dance for so long. But that doesn't mean she envisioned a life without it. She pictured building a life of dance, in a way, like building a house – something she could move into and live in, spend years remodeling and maintaining. Something she could grow old in.
That's why, when she learned about what a choreographer does at Disney World and how it could be in her future, she knew this was the smart way to look ahead. But it wouldn't be a simple path, and definitely not an easy one.
I knew I wanted a degree that would keep my options open and help me become a well-rounded leader.

Kerry Bruso
MBA '23, Purdue Global
"I see my future with Disney, but at the same time, it is quite competitive. Getting into leadership and working your way through the company takes a lot of logistics, right timing, knowing the right people," she says.
So, while most people wouldn't think of a master's in business administration (MBA) as something that could advance a dancer's career, Bruso saw an opportunity.
She says that choreographers are not just among the most talented dancers – they're also highly skilled in rallying a group of dancers and helping them learn their material quickly while maintaining Disney show quality. Only a truly excellent leader could be successful in that role.
And what better way to balance her current work with her own professional development than to work on an online MBA? Bruso theorized it would help develop her leadership skill set and also put her in a position to succeed throughout her performance career and beyond.
With the universally useful skills taught in MBA programs, "options" are exactly what the degree provides candidates in almost any field.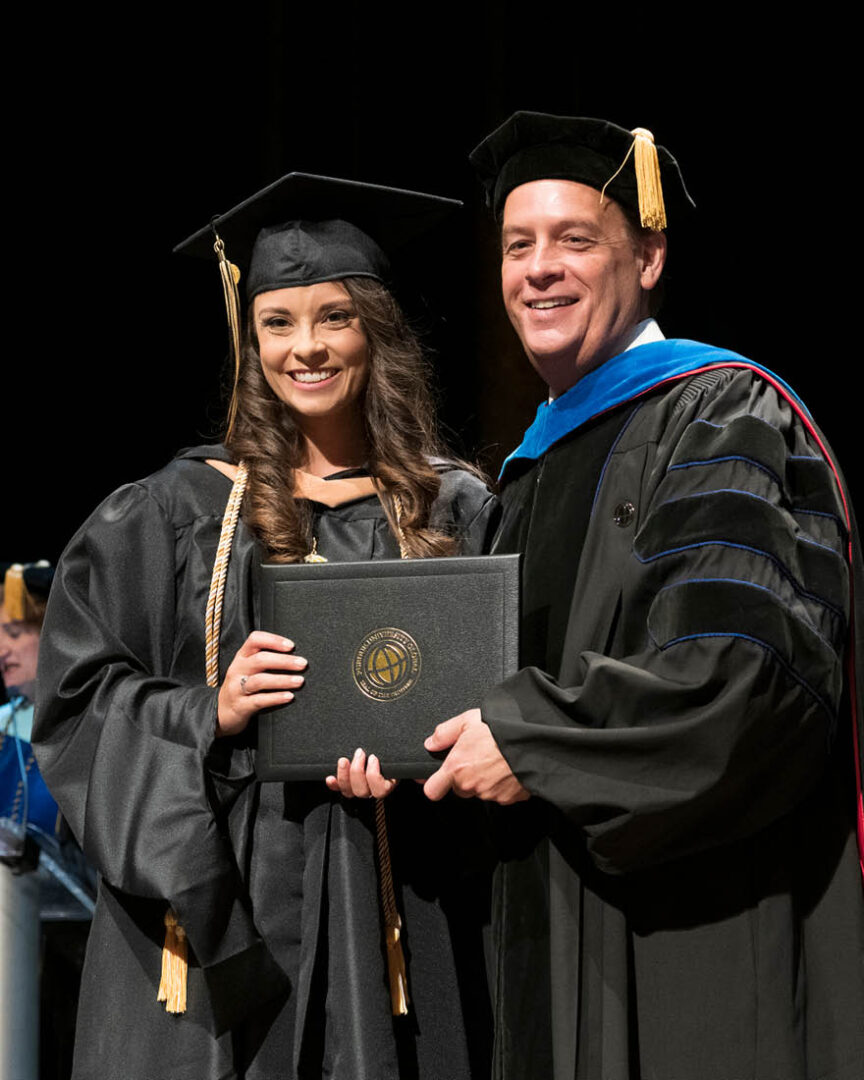 Chasing the dream by coming back to school
Bruso says she looked at a lot of programs, but Purdue Global stood out.
"I knew I wanted a degree that would keep my options open and help me become a well-rounded leader," she says. "I was drawn to Purdue Global's curriculum, six-week terms and option to add a project management concentration."
Having made her choice, getting started was a no-brainer, and she credits her family for the self-belief she needed to get going.
She says they've always been ardent, empowering supporters of her dreams, and that made believing in herself second nature. In particular, she talks about the time when, as a teenager, her parents moved her to a new dance studio.
"The teachers at that studio saw a lot more in me than my former studio did. They gave me a lot of hope to chase it as a profession," she says. "And my parents were always so supportive of me. They have been at every competition, every performance I've done. When they come to Disney, they see every single thing I do, no matter what it is, and they cheer me on."
Experiencing her parents' faith in her over and over again taught her to believe in herself. So she believed she had what it takes to learn the strong leadership skills needed in a choreographer's role.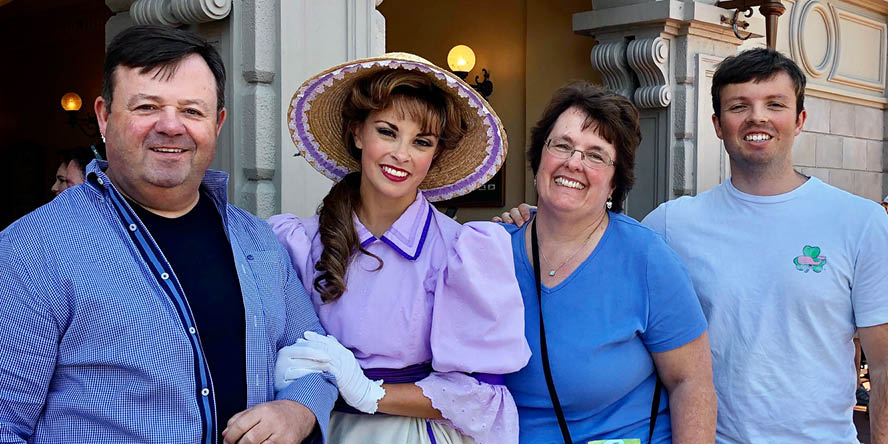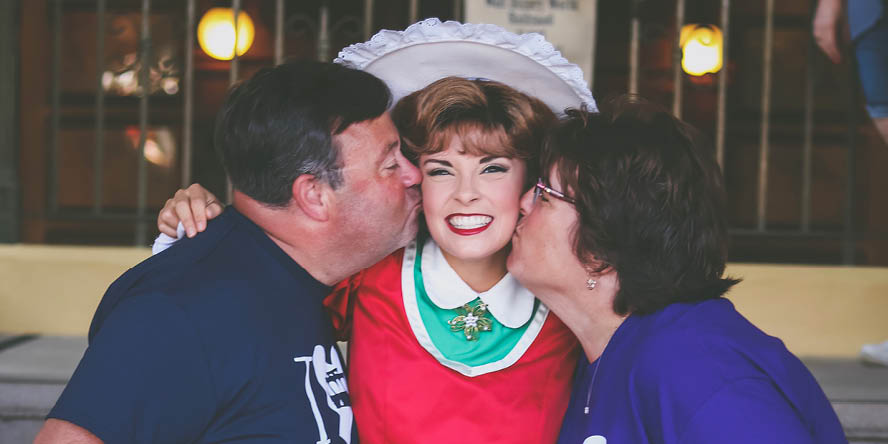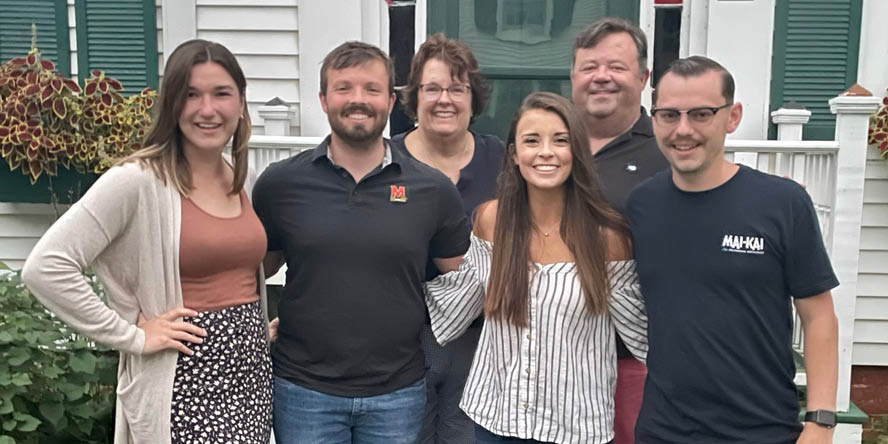 A future of helping others make their own magic, too
Finishing her degree gave her even more reason to believe.
"My parents in no way pushed me to do this. This one was all me," she says. "I wanted to push myself to graduate with a 4.0 as soon as I realized how capable I was of getting it. Knowing what you're capable of is a big part of being able to push yourself."
She connects what she learned in her online MBA program to being the kind of leader needed in a role as competitive as a Disney World choreographer. She feels like that puts her in a place where she can pass along that gift of self-belief her parents gave to her.
"Choreographers work with the performers on a daily basis and help them reach their full potential," she says. "Earning my MBA online from Purdue Global, I learned so much about myself. It gave me a greater understanding not just of myself, but the people around me and the whole world. I put everything into perspective now, which just makes me proud of the person I am."
As for her happily ever after, Kerry Bruso did it. Just after graduating, she was promoted and moved into the choreographer role.
"I am absolutely loving my new job and feel so grateful to be living a dream of mine," she says. "It's hard to say goodbye to performing, but hopefully it's not necessarily a goodbye. I have so many other dreams and passions other than dance. At this point in my life, my passion and drive to help empower others is much stronger than my passion for performing."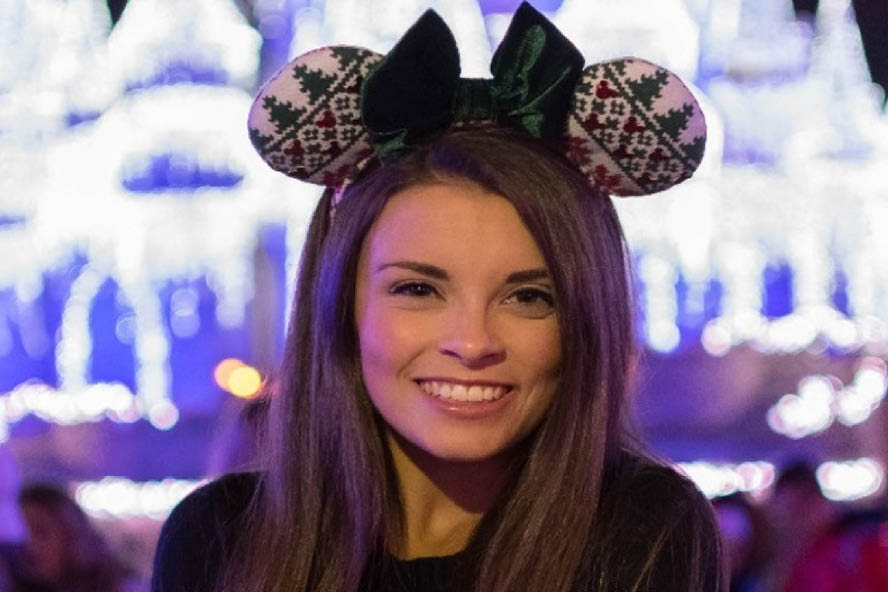 Knowing what you're capable of is a big part of being able to push yourself.

Kerry Bruso 

MBA '23, Purdue Global