Back To Top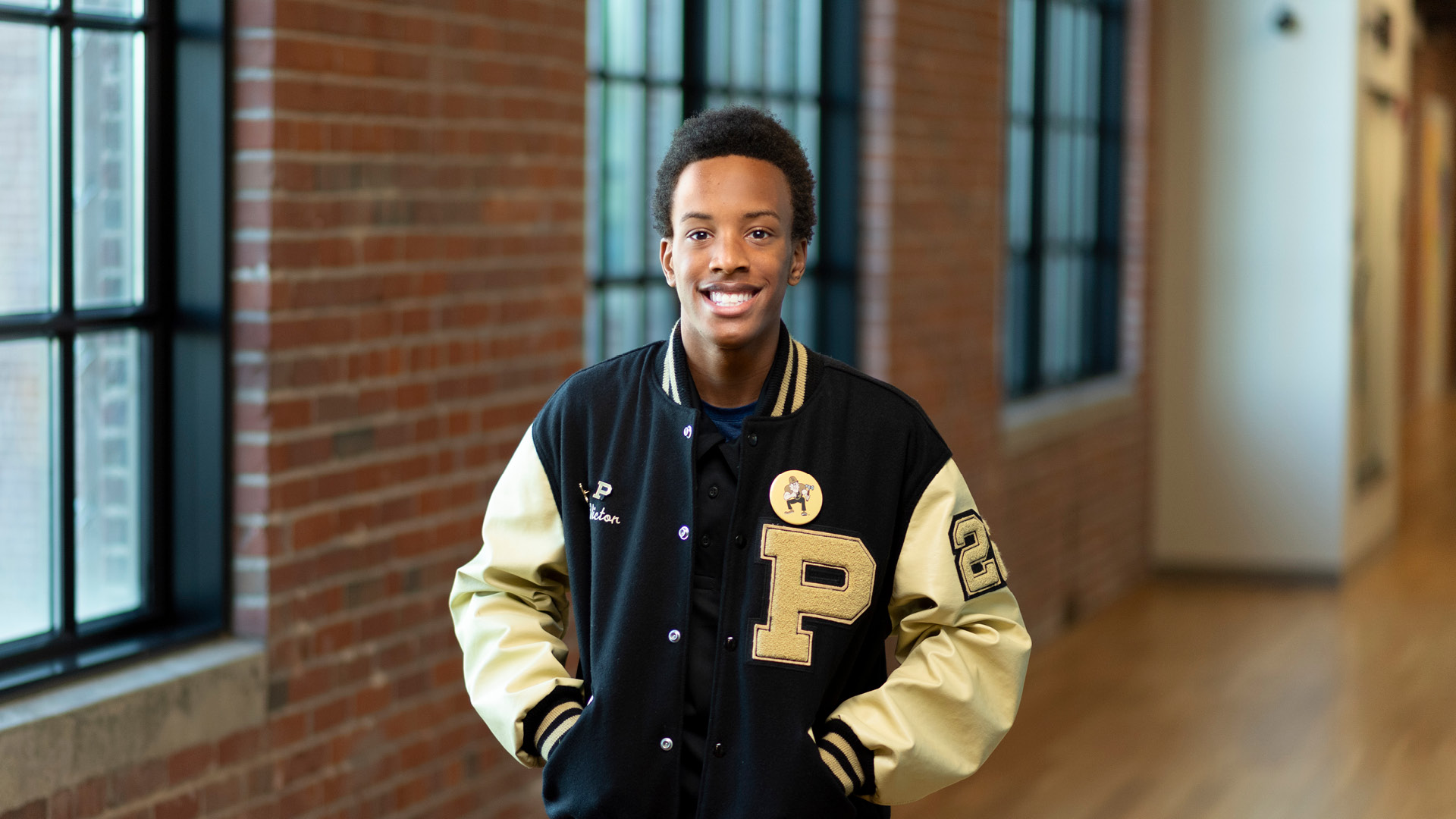 Purdue Polytechnic High School model influences educational and career aspirations
Determined to become an engineer, Victor Chukwuocha chose to enroll at Purdue Polytechnic High School (PPHS) to begin his journey to Purdue University. A member of the second graduating class at PPHS Schweitzer Center at Englewood, Chukwuocha plans to major in integrated business and engineering and minor in political science at Purdue.
"I'm interested in integrated business and engineering because I want to work at the intersection of business and technology," Chukwuocha says. "I'll get the foundation of business management while also thinking abstractly as an engineer. I'll be able to use my engineering skills to innovate business."
The unique program, offered through a partnership between the School of Management and the College of Engineering, offers experiential learning projects that encourage innovation in team-based design and development, much like what Chukwuocha experienced at PPHS. The hands-on passion projects offered by PPHS enable students to work in teams to solve challenges.
"I value the community-based style of work," Chukwuocha says. "The PPHS model, from a social aspect, has influenced my outlook on life. That's why I want to minor in political science. PPHS has shown me how I can make an impact in my community."
One particular passion project that stands out for Chukwuocha dealt with modern segregation. The students learned about redlining practices in the first half of the 20th century that created segregated neighborhoods, forcing many minority students to attend poorly funded inner city schools and creating an education gap between them and their majority white suburban counterparts.
PPHS has shown me how I can make an impact in my community.

Victor Chukwuocha
PPHS Class of 2022
PPHS was created to offer new pathways to Purdue, specifically for K-12 students who are underserved by traditional high schools and underrepresented in higher education and is designed to lessen that gap.
"PPHS provides access to students who otherwise might not have the opportunity to attend an elite college like Purdue," Chukwuocha says. "The modern segregation project inspired me to research more about current events and understand why things are the way they are."
Chukwuocha also had an opportunity to develop his writing skills through a business sports project in which he volunteered for the PPHS athletics department and served as the sole editor of the school's sports website covering football, boys and girls basketball, wrestling, volleyball and track and field.
"I was interested in learning more about how athletics operate and how every sport is interdependent on the others," Chukwuocha says. "I run track and participating in extracurriculars at PPHS helps to build the community. I learn more about different students and their interests and hobbies. It helps to deepen our relationships and create a sense of belonging."
The student-centered approach to education at PPHS gave Chukwuocha the freedom to explore a variety of topics that helped hone his interests, develop his passions and prepare him for college and a career. "The nontraditional environment at PPHS allows students to achieve whatever they want and determine where they want to go," Chukwuocha says. "You have to capitalize on every opportunity all the time. If you build your relationships, your skills, your personal brand, you'll always be able to grow and you'll always have something to do."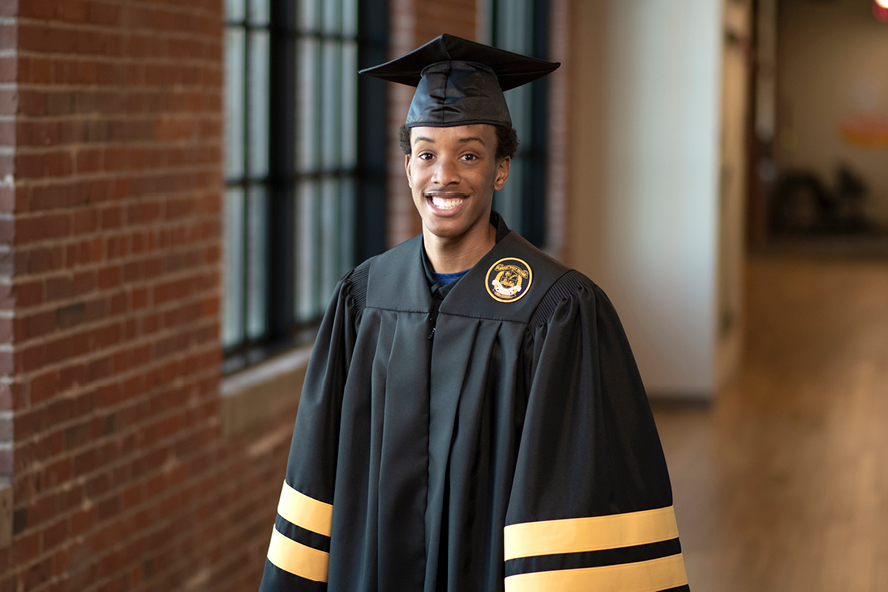 PPHS provides access to students who otherwise might not have the opportunity to attend an elite college like Purdue.

Victor Chukwuocha

PPHS Class of 2022