Back To Top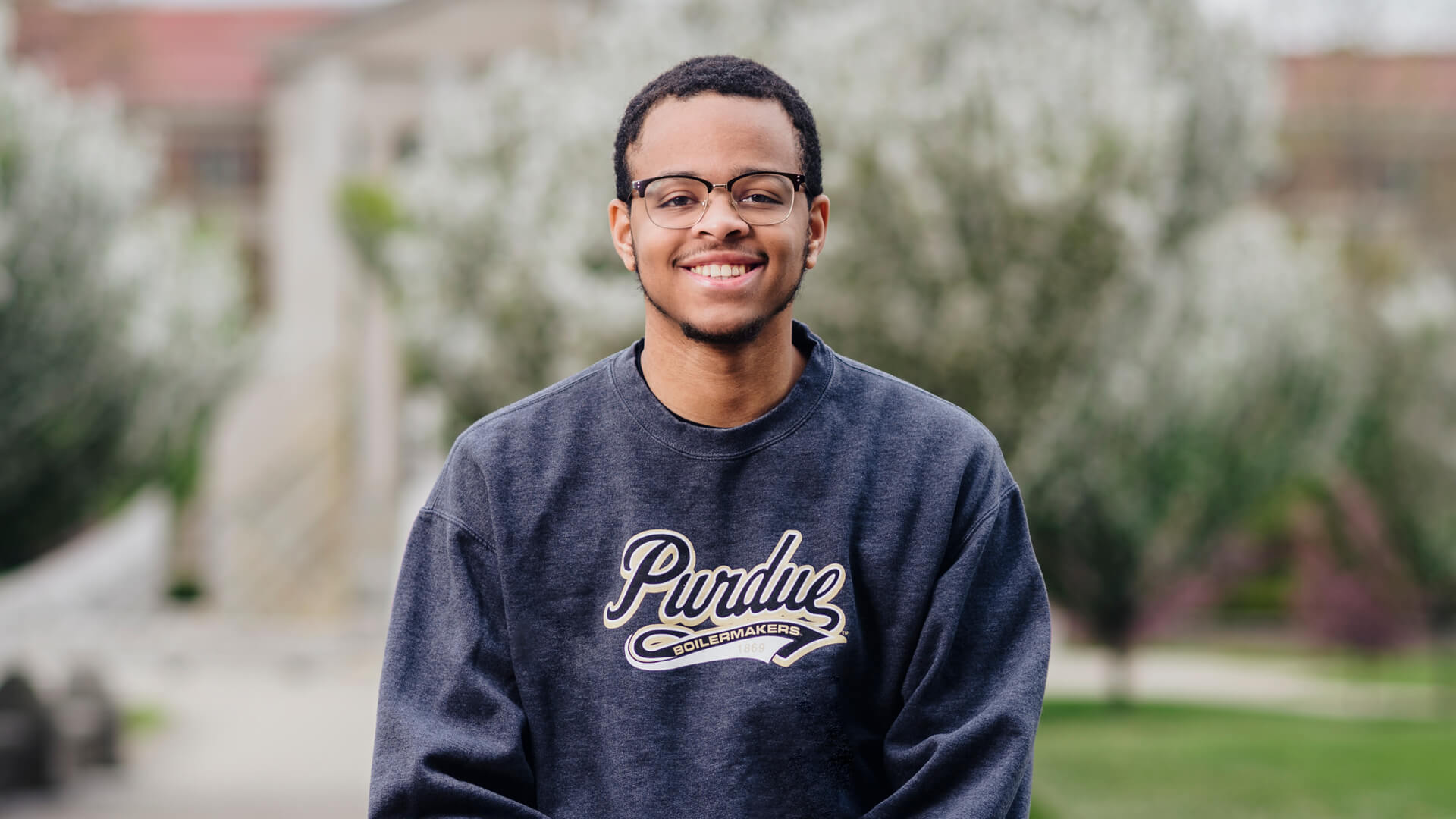 How the highway construction dreams of Purdue's first Black graduate paved the way for generations of Black Boilermaker excellence
Those with the good fortune of having role models in their lives know how powerful that influence can be. One such role model, beloved by generations of students, is one of Purdue's first Black graduates David Robert Lewis. The civil engineering graduate's senior thesis, "Highway Road Construction," was ahead of its time.
A scholarship was recently created in his honor to recruit and retain Black engineering students, and Eric Richardson was named one of its inaugural recipients.
One of his role models, he says, is his dad.
"I find my dad really inspirational," Richardson says. "He dreams big. It seems like he always has a new, big idea. Whether or not it succeeds, he still carries on, and I learn from his experiences."
As a kid growing up in Chagrin Falls, Ohio, Richardson says the inspiration he gained and the unwavering support he received from his family helped him succeed academically — and eventually be selected for one of Purdue Engineering's most prestigious scholarships. But Richardson says he didn't start out as an outstanding student. There was a time he struggled — hard — and made up his mind to power through.
"I'd say I've made some progress," he says, laughing. "Especially when I was a lot younger, I struggled a lot in school. But one of the biggest things that helped was immersing myself in harder work. That made the rest easier in comparison. I just forced myself to do harder stuff."
Richardson's academic success and persistence, combined with a lifelong interest in computers, made computer engineering at Purdue a perfect fit for him. And it seems to be paying off.
"The David Robert Lewis Engineering Scholarship has made a huge difference. I didn't have to take out any loans this year," Richardson says. "I was able to use money I'd set aside for my first year and apply it to future semesters."
That difference for Richardson and his family was made possible by an anonymous member of the Purdue Engineering community. They donated $1 million to establish a scholarship for Black engineering students in honor of Lewis.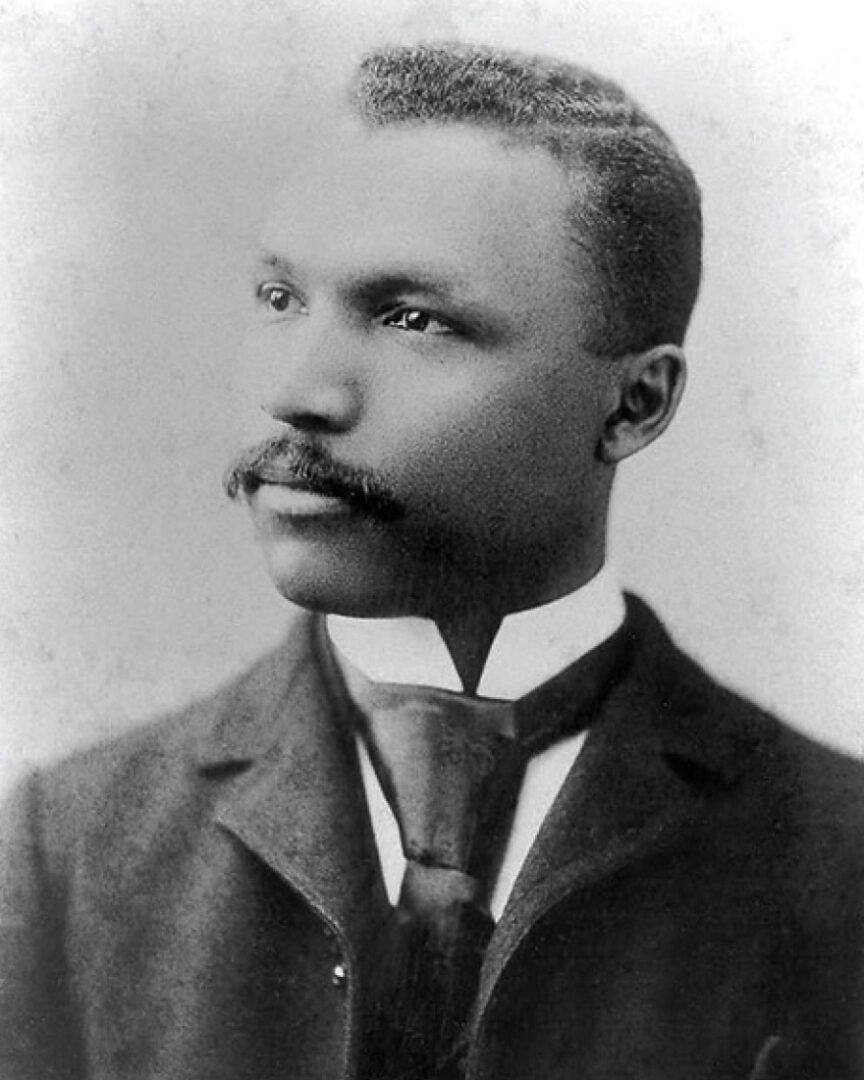 The impact of excellence
Lewis' legacy has had a powerful impact on generations of Black Boilermakers. And, as an 1894 graduate with a degree in civil engineering, Lewis is especially held dear by those within the Purdue College of Engineering.
Lewis was a forward-thinking engineer — he focused his senior thesis on European road systems which, at the time, were among the best in the world. He dreamed of bringing highways to the United States because of the uniting impact they could have on communities. Lewis wrote, "Whatever shortens the distance between communities, tending to bring them into closer communication, is a step in the advance of civilization."
Whatever shortens the distance between communities … is a step in the advance of civilization.

David Robert Lewis
From his senior thesis, "Highway Road Construction"
Renee Thomas, associate vice provost of diversity and inclusion, says Lewis worked toward simplifying the connection of those communities — not only literally, but in more abstract ways as well. She points out that it's important to contextualize Lewis' ambitions and achievements.
"He was a trailblazer," she says. "He graduated in 1894 — just one generation removed from slavery."
Between the Civil War and 1900, with the Jim Crow era in full swing across the nation, all colleges in Indiana — combined — graduated only nine Black students, one of whom was Lewis. He was the first Black graduate of his high school, too.
And despite Lewis' academic accomplishments, progressive senior thesis and highly skilled training, nationwide discrimination practices meant that few employment opportunities were available to Black engineers like him in the late 19th century. So, he taught.
In a 2019 lecture, Mamon Powers Jr. (BSCE '70, HDR '14), chief executive officer of Powers & Sons Construction and a former Purdue trustee, explains the impact of legacy, of the Black engineers who went before him and his peers. Although Lewis had the skill set for a wide variety of disciplines, Powers says, one of the only markets hiring people of color was academia. One college for Black students, in particular, was happy to have Lewis on board.
For 12 years, Lewis taught mechanical drawing at the Armstrong & Slater Memorial Trade School at the Hampton Normal and Agricultural Institute in Virginia (now a historically Black college). Powers says that despite the injustice of the limited professional opportunities available for people of color, Lewis did everything he could to ensure a smoother path for future generations.
"At that time, many highly educated African Americans with master's degrees and doctorates taught at our universities and other academic institutions, and therefore, the academic rigor was quickly accelerated at these institutions," Powers says. "While there was a professional disadvantage for Lewis and other highly educated African Americans, our academic careers were greatly enhanced because of their presence. I don't think you can say enough about how valuable that was for us."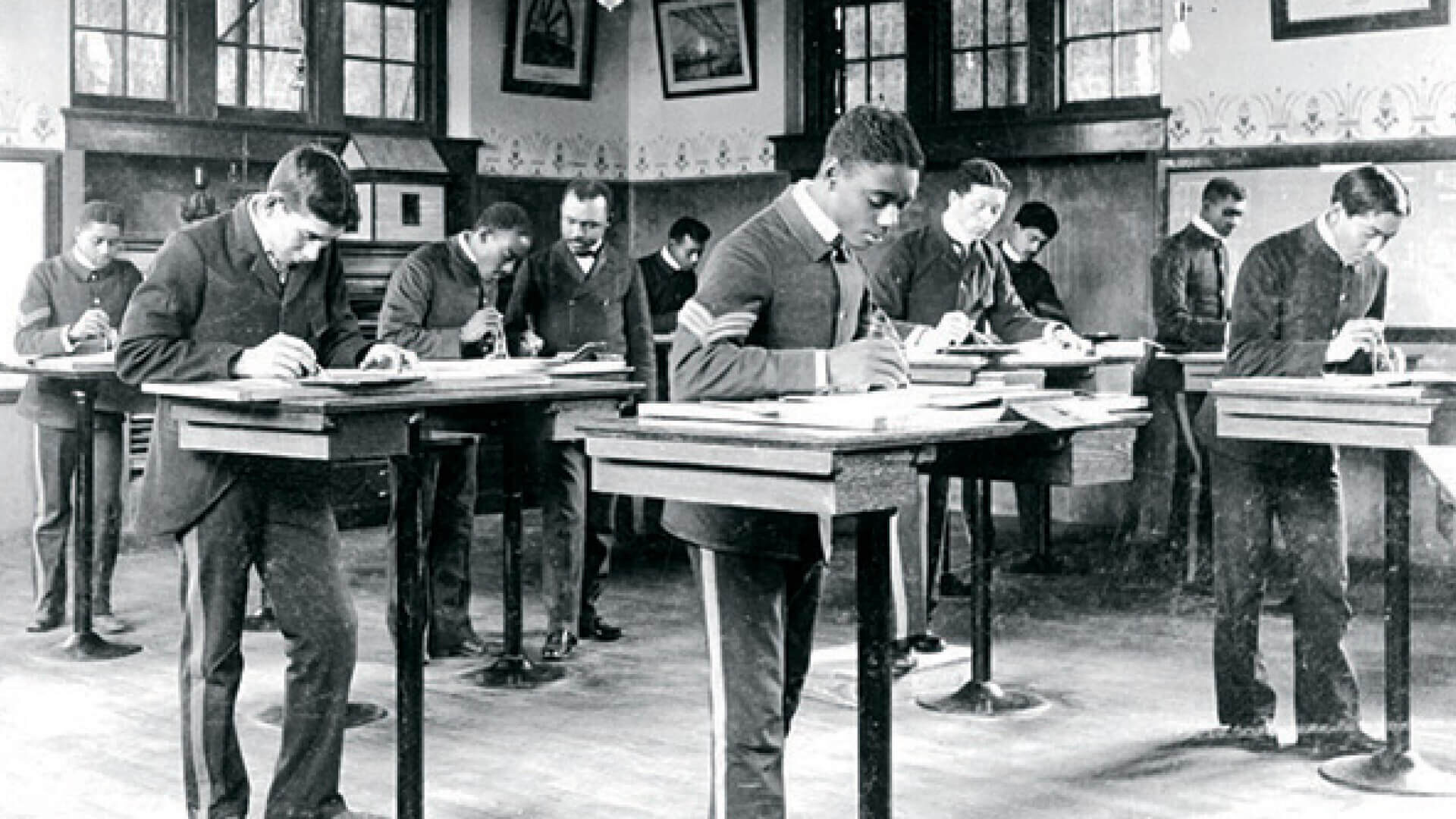 The life-changing outcome of representation and inspiration
Virginia Booth Womack, director of the Minority Engineering Program at Purdue, says she remembers the day, as a student herself walking the corridors of Hampton Hall, when a glimpse of a simple plaque on the wall stopped her in her tracks.
It was a plaque honoring Lewis. She couldn't believe she was seeing the likeness of a Black man, honored and displayed on the wall.
"I wanted to know who he was. When I saw that he graduated in civil engineering, immediately, I began to weep. Not only did he graduate, but someone put his picture in a prominent place on the wall," she says. "The energy I got just from seeing his picture, realizing what he must've gone through in the late 1800s — and he survived it! And if he survived it, certainly I could."
David Robert Lewis' ongoing legacy
As he looks back on his first-year engineering experience, Richardson already sees how his Purdue engineering degree is building a foundation for him to accomplish great things. He carries many of those same traits that helped those who went before him to establish a long tradition of Black excellence at Purdue — and some of the things that makes him such a worthy inaugural recipient of the David Robert Lewis Engineering Scholarship.
"Studying engineering at Purdue is hard, and it's worth it," Richardson says. "So many people, along with their experiences, contributed to my journey and helped me along the way. I'm excited about what's next."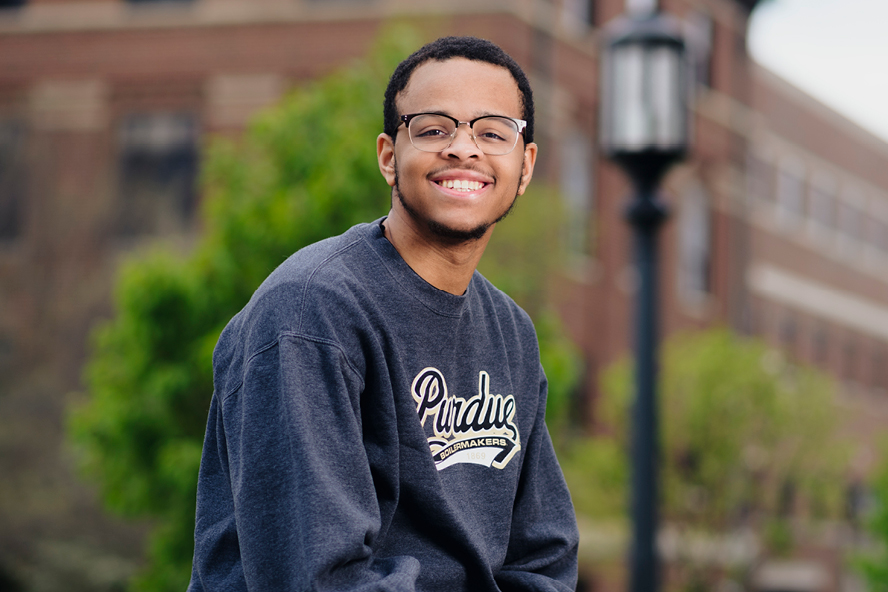 So many people contributed to my journey and helped me along the way. I'm excited about what's next.

Eric Richardson

David Robert Lewis Scholarship recipient