Back To Top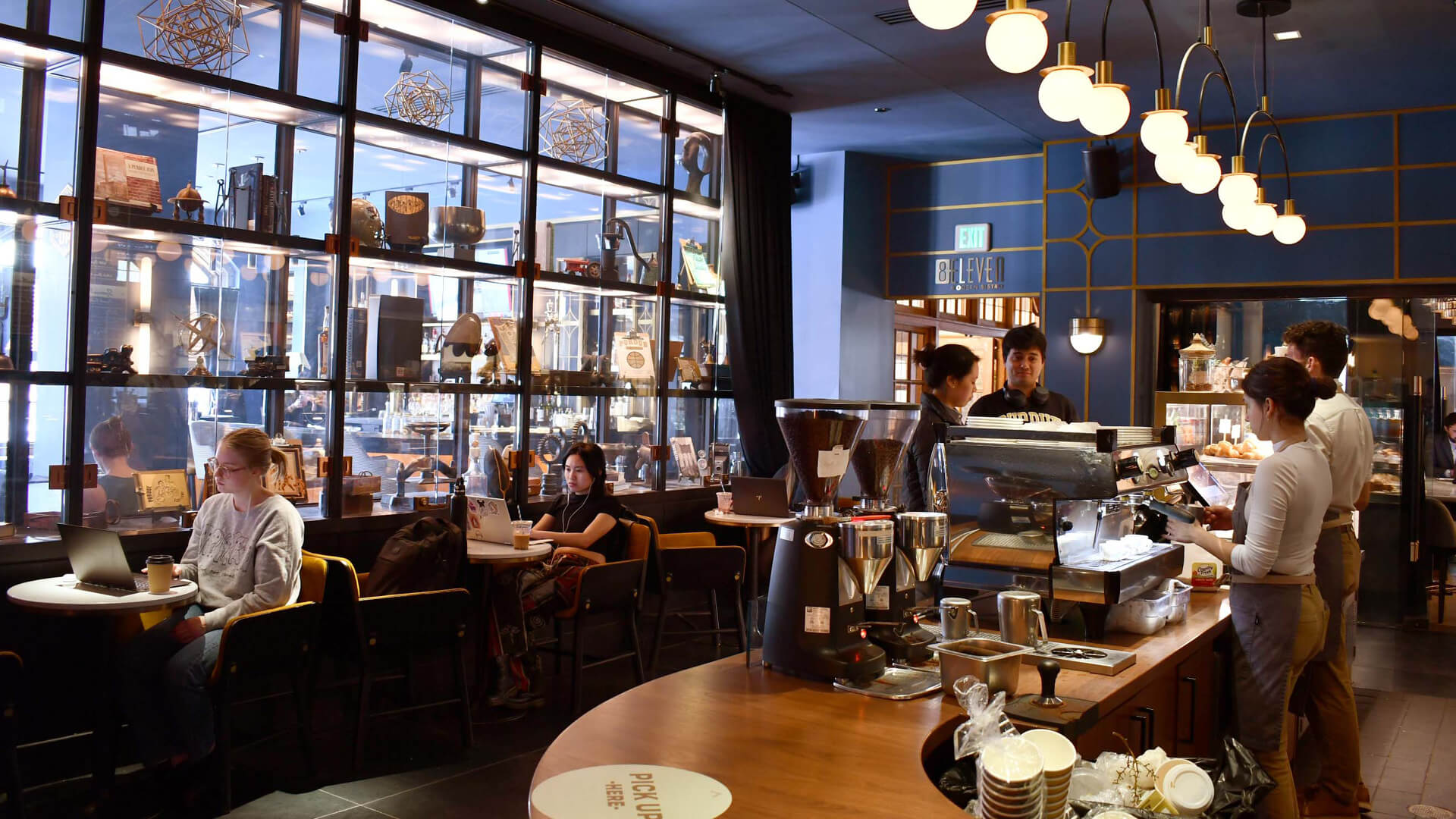 Whether you need to study or grab a cup of coffee, you can find the perfect spot around Purdue's campus.
Coffee: a college student's best friend. 7:30 a.m. lectures? Late nights studying? Midday slump? Pick up an espresso and you're ready to go. With all the work our Boilermakers are putting in, it's no surprise that popular campus coffee spots typically have a line out the door. If you're on the lookout for a quick pick-me-up, here's your go-to guide for our Boilermaker-approved campus coffee shops.
Third Street Starbucks
Students can find multiple Starbucks locations around campus, but the Starbucks on Third Street is a consistent student hot spot. Located in the bottom level of Winifred Parker Hall, this coffee shop offers a wide variety of study spots with great views of campus. After a coffee and a study session, students can stop by the Boilermaker Market, located in the same area, for any essentials needed. Boilermakers can also find a Starbucks in the Purdue Memorial Union's Atlas Family Marketplace and in the Materials and Electrical Engineering building.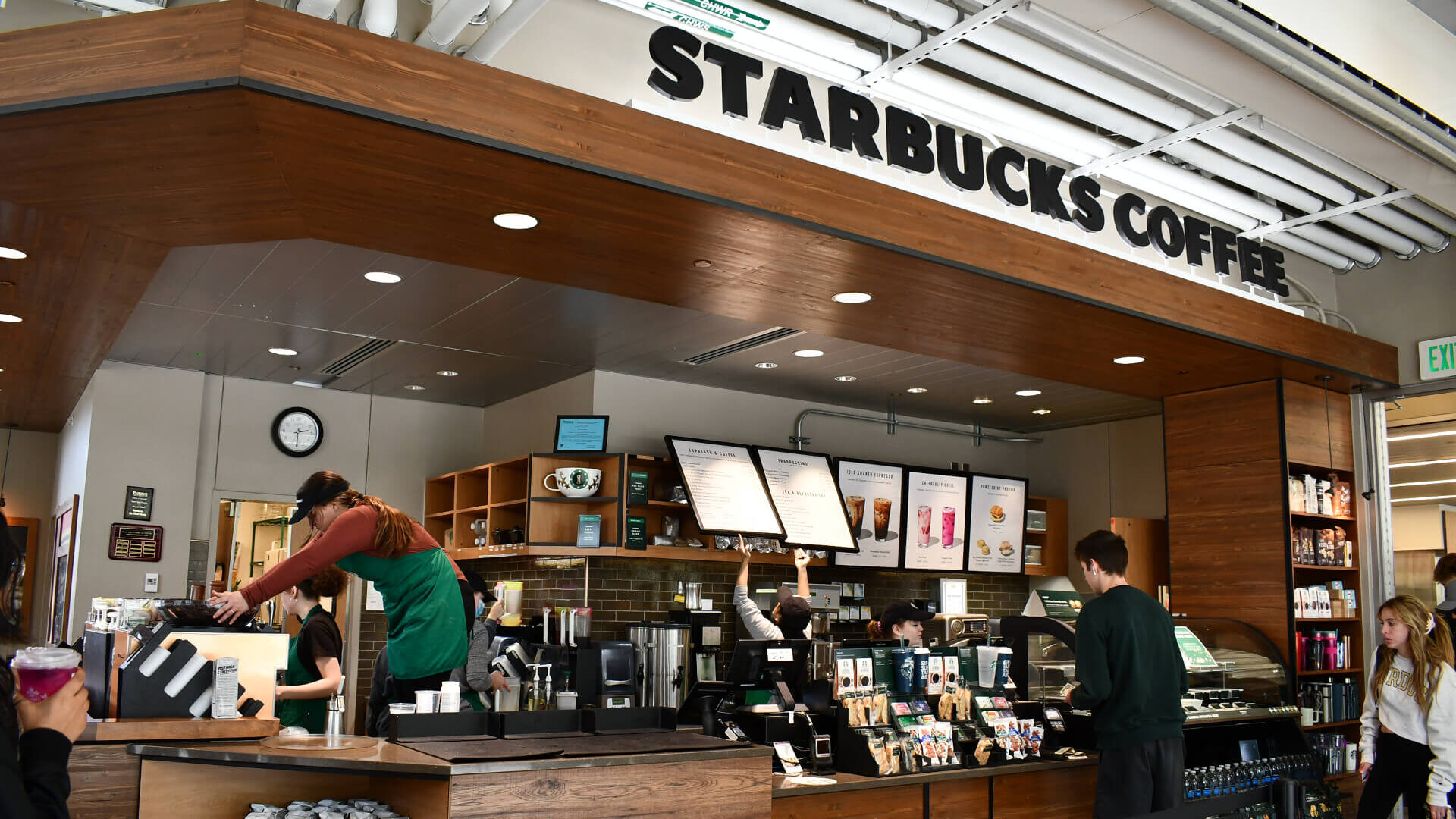 Greyhouse
A West Lafayette staple, originally located only in the Chauncey Village area, Greyhouse Coffee and Supply Co. recently expanded and opened a brand-new location right in the middle of academic and residential campus. Created as a not-for-profit coffee shop, Greyhouse emphasizes its goal in serving great coffee, doughnuts and crepes while taking giant leaps in being able to give back to the surrounding community. With an extensive selection of specialty coffees, teas and pastries, this shop is the perfect place to stop and get your caffeine fix on your morning walk to class.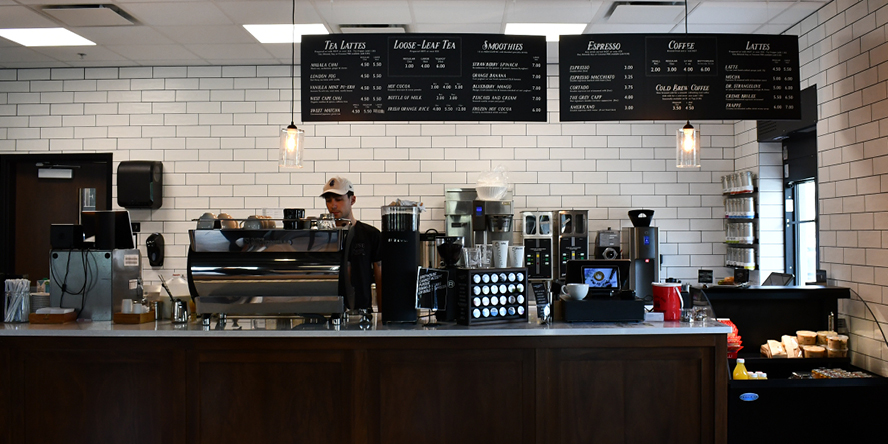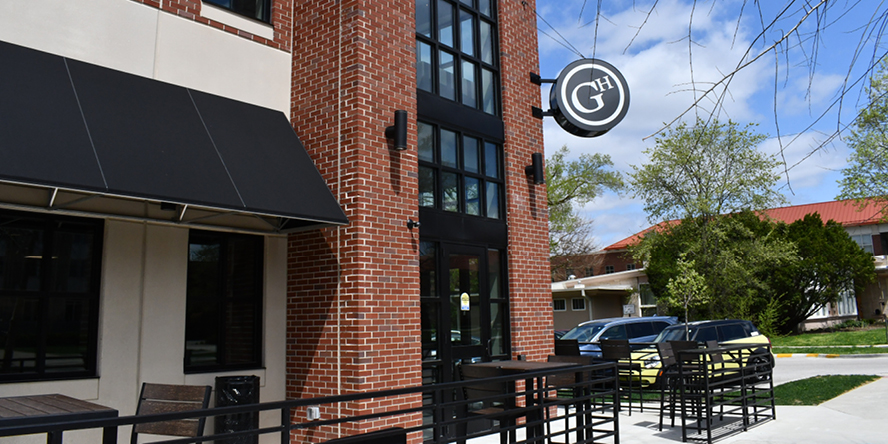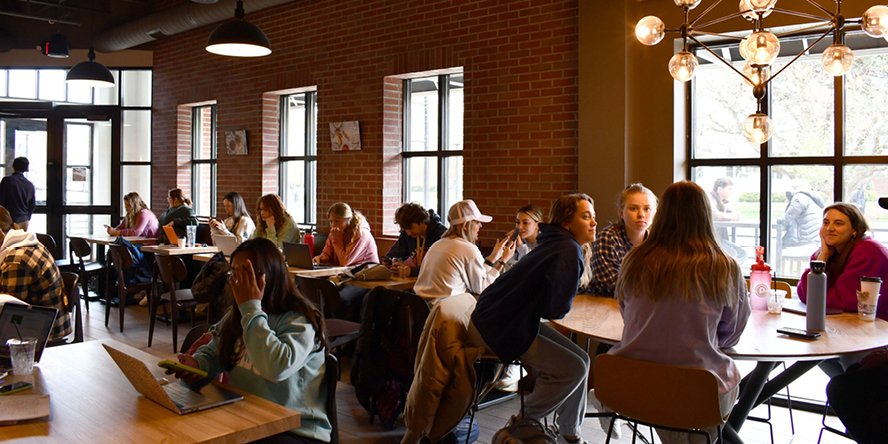 Leaps
Located in the newly renovated area of the Union Club Hotel, Leaps Coffee offers quick on-the-go service with a modern atmosphere. This calm and quaint shop offers fresh daily in-house pastries, artisan teas and specialty coffees. Leaps also offers its own loyalty program and just recently started accepting BoilerExpress funds, a popular payment choice for on-campus students.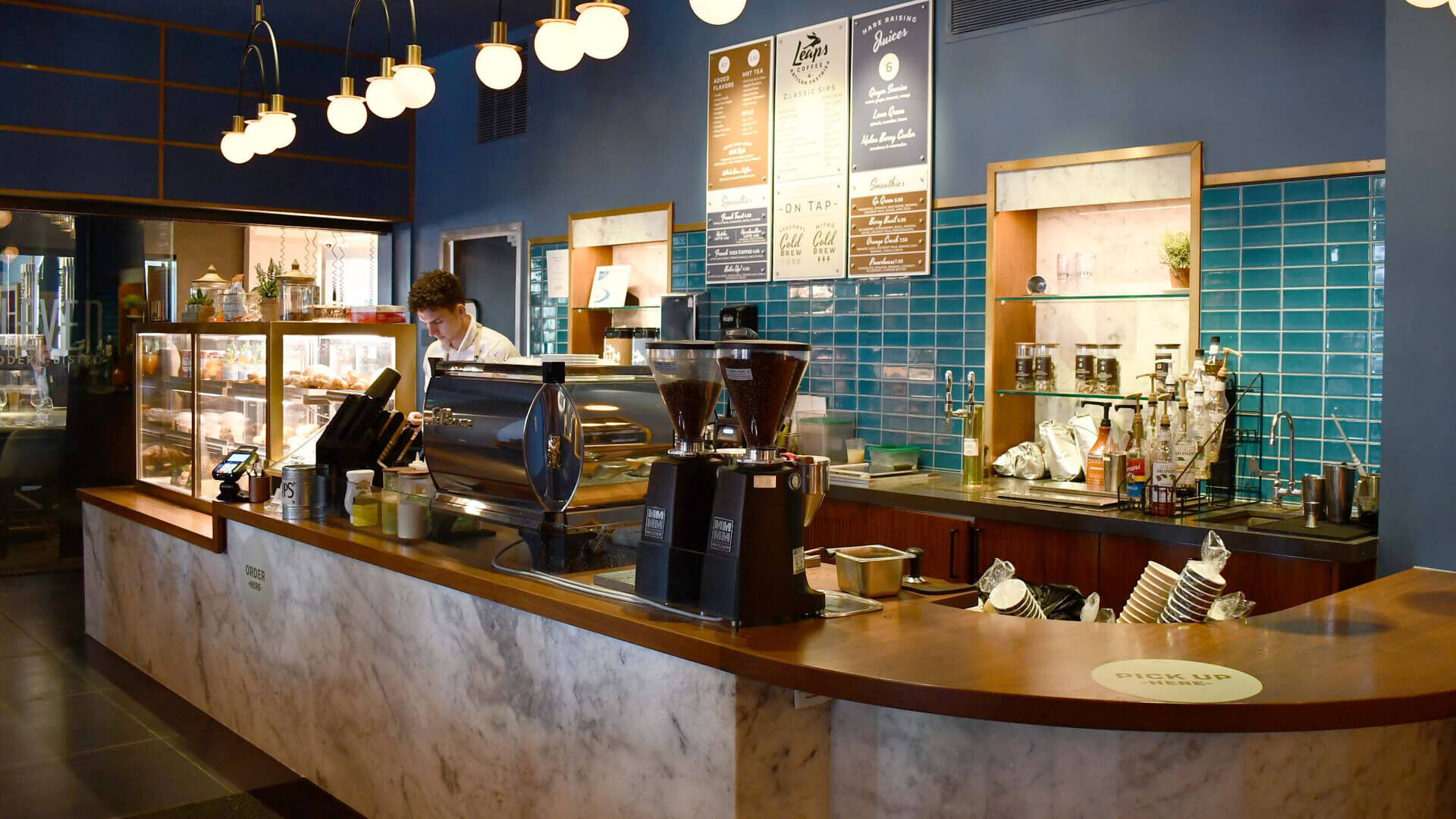 Au Bon Pain
Located in the heart of academic campus in the Wilmeth Active Learning Center, Au Bon Pain is a student favorite, known for a line out of the door during breakfast and lunch. The name itself translates to "from good bread," and good bread they have. This bakery/café offers a wide variety of pastries, breakfast and lunch sandwiches, soups and an extensive café menu. It also has an impressive selection of grab-and-go items, making it a favorite for students on the go.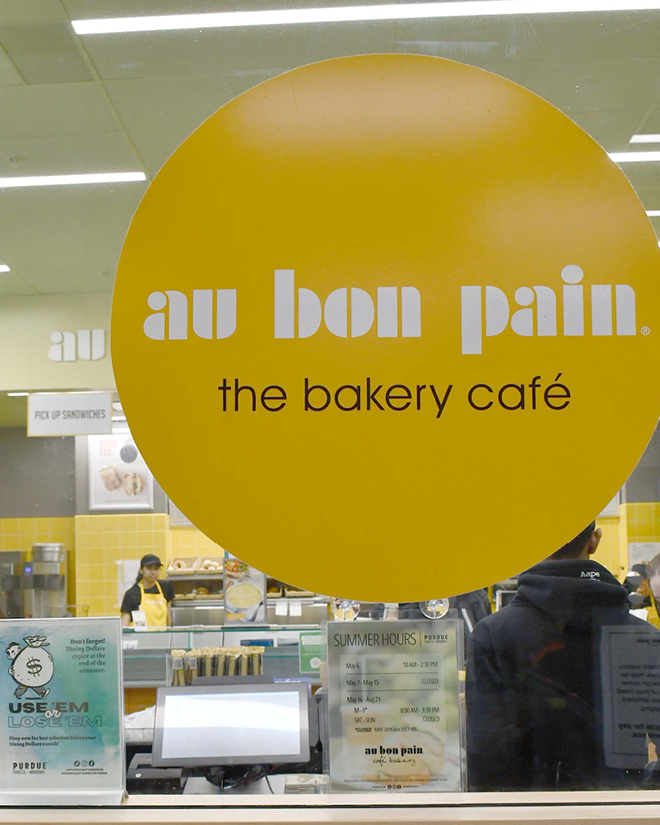 Fuel Coffee Shop
Students can discover Fuel Coffee Shop on Northwestern Avenue, located across from Brown Family Hall (formerly the Electrical Engineering Building). This cozy establishment features an extensive list of innovative lattes, teas and pastries. It also offers an extensive breakfast and lunch menu, featuring favorites such as the breakfast bagel or any of its well-known salads. Fuel offers students a quiet environment for studies, meetings or just a place to relax with its open and bright café area and various seating options. Any day of the week, besides Monday, Fuel is full of students stopping by to get their daily dose of caffeine.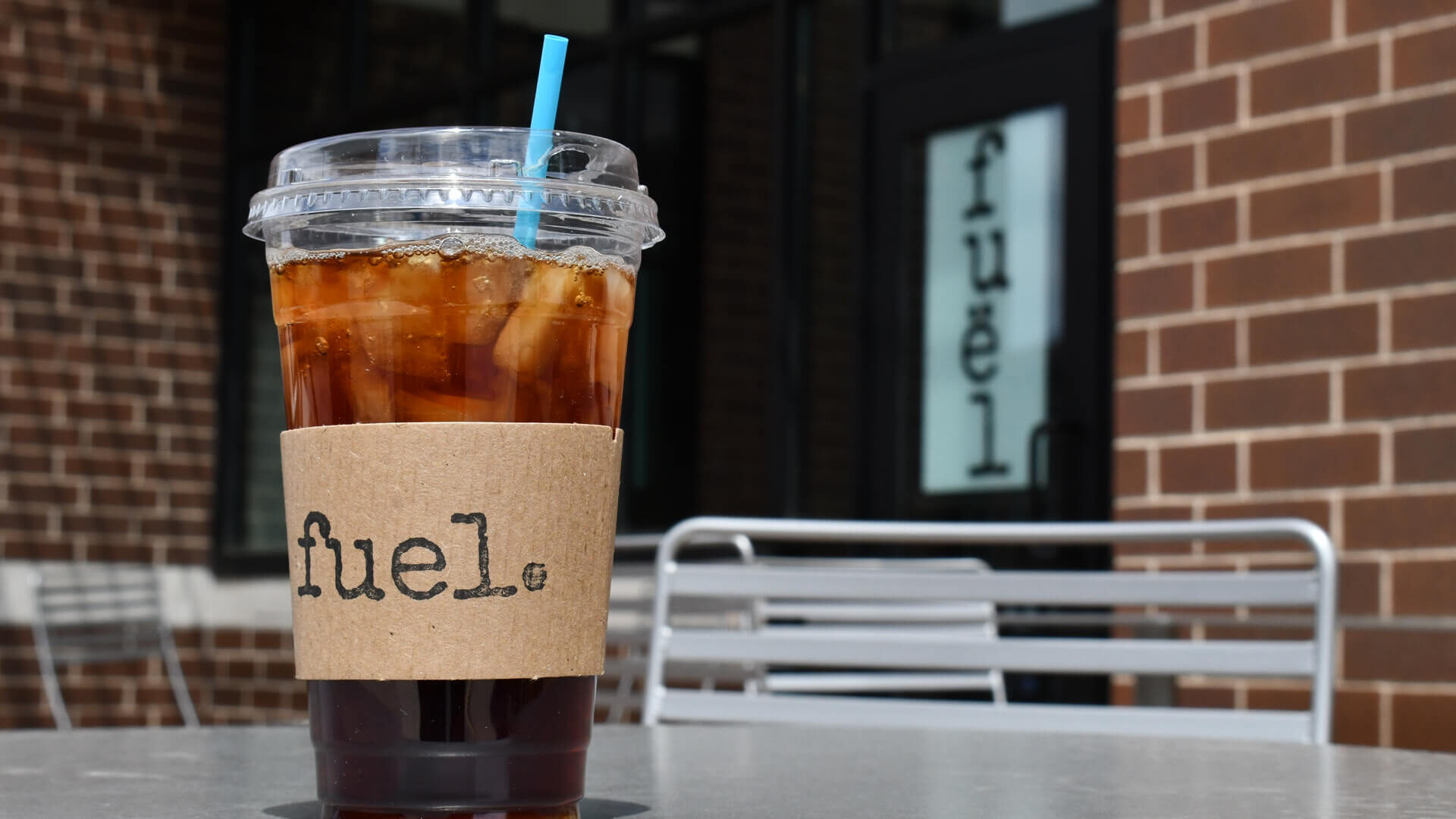 LavAzza
Located in Marriott Hall on Purdue's campus is an Italian-founded coffee shop, LavAzza. This coffee shop is in the first-floor atrium of this open and airy building, full of natural light and plenty of seating. Marriott Hall is the place to relax and study. Experience Italy's best-known coffee Monday through Friday, from 8 a.m. to 4 p.m. With handcrafted pastries and a welcoming atmosphere brought to you by Hospitality and Tourism management students, LavAzza is a campus hub for coffee aficionados.